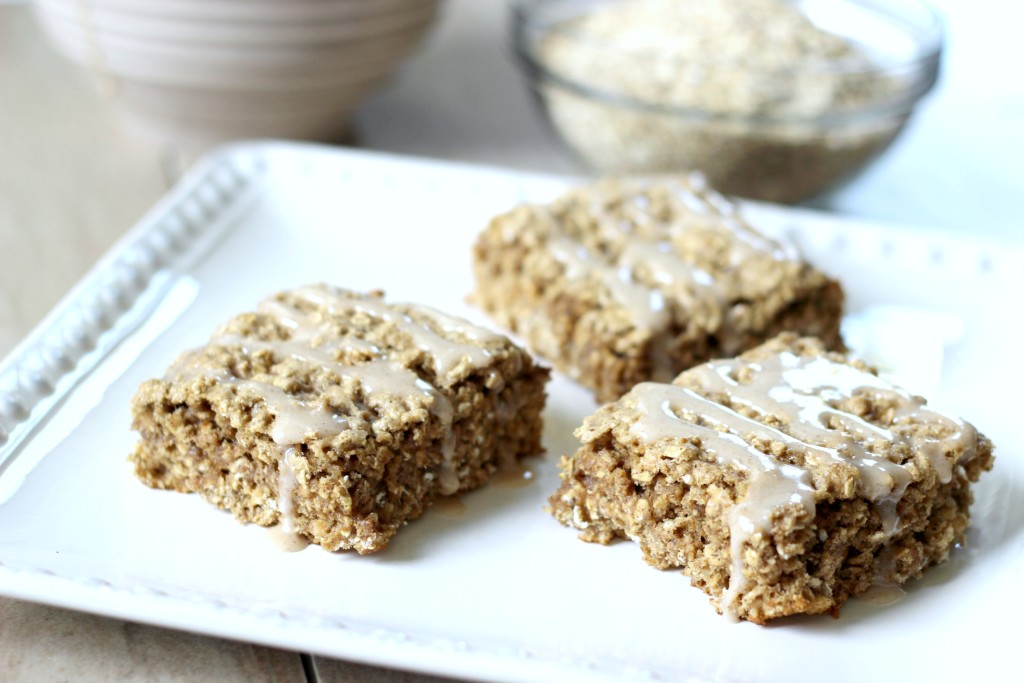 Oh boy are you in for a treat today! Fall is here (well, technically it is here since school has started but Houston weather begs to differ) and with that comes the early morning rush to get the kids dressed, lunch boxed up, breakfast made and everyone out the door in time to be the "not first in his class at school" and "not last in his class at school" but right in the middle. Yes- you heard me right!  Crazy huh? I have no idea where he gets his OCDness! No idea!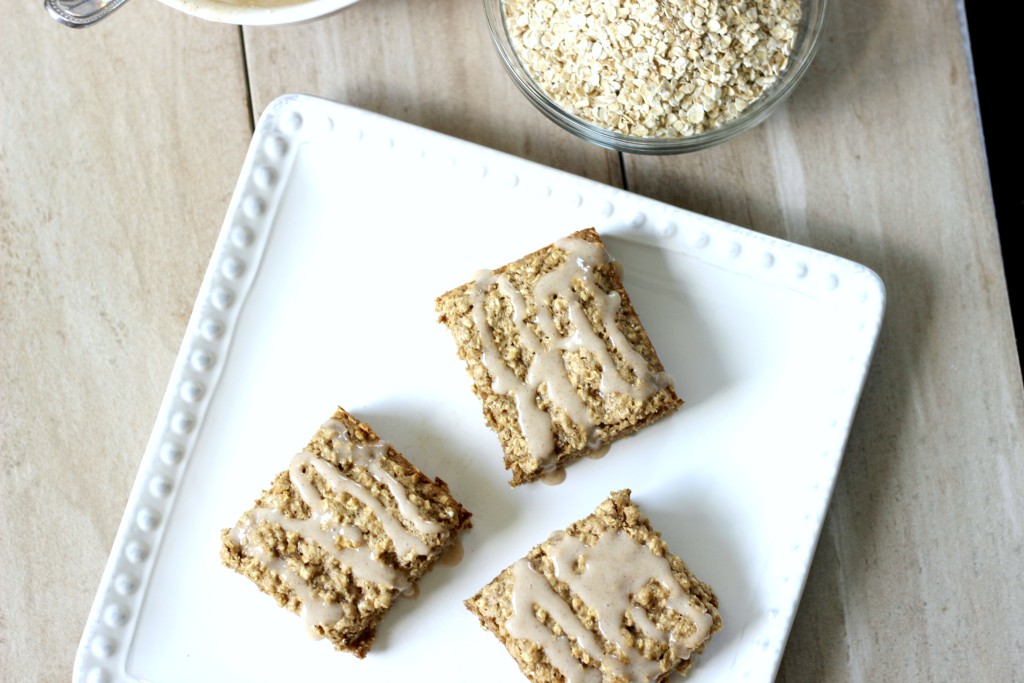 Okay so back to the recipe. Mornings are so frantic and although I have days where I grab that pop-tart for my kids or  heat up a frozen waffle, I like to make sure they get a really good healthy start to the day by having an easy breakfast ready and waiting for them to grab and go. Personally I am obsessed with granola bars and I especially love ones that are soft and chewy. Grant my first grader has a sweet tooth like his mom and his favorite flavor combination is cinnamon and brown sugar. So after seeing this recipe from Chelsea's Messy Apron on pinterest, I knew this was a perfect recipe to make for back to school. I wish I could take all the credit for this recipe but I can't. All the credit goes to Chelsea:)) Regardless of whose recipe though- these Soft Baked Oatmeal Squares are amazing and your kids will love them!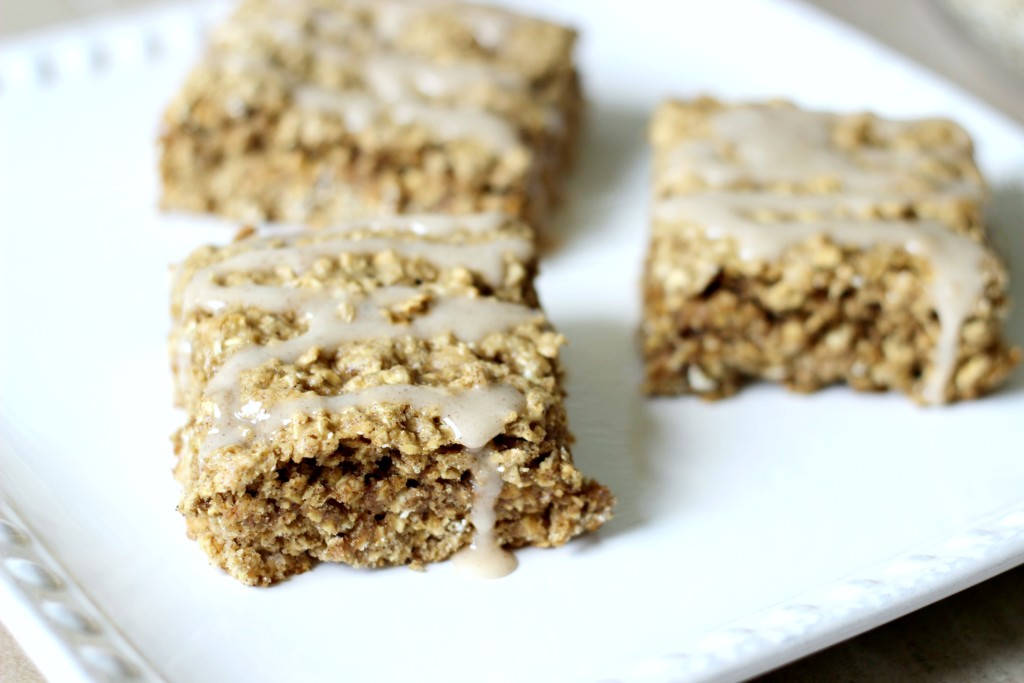 Cinnamon Brown Sugar Oatmeal Squares
Author:
Kitchen Belleicious
Recipe type:
credit to Chelsea's Messy Apron
Ingredients
1 and ½ cups old-fashioned oats
½ cup oat flour
¾ cup all purpose flour
1 teaspoon baking soda
¼ teaspoon baking powder
¼ teaspoon salt
1 teaspoon cinnamon, or more to taste
½ cup + 2 tablespoons brown sugar
2 teaspoons vanilla extract
½ cup milk
1 large egg
Molasses Frosting
¼ cup butter, softened (do not melt)
⅓ cup brown sugar
1-2 tablespoons milk
¼ teaspoon vanilla extract
1 cup + 2 tablespoons powdered sugar
Instructions
For the bars:
Preheat the oven to 350 degrees F. Line an 8 x 8 baking pan with parchment paper. (These will be near impossible to get out if you don't use it)
Combine the oats, oat flour, white whole wheat flour, baking soda, baking powder, salt, cinnamon, and brown sugar in a large bowl. Stir until combined.
In a small bowl, combine the vanilla extract, milk, and large egg. Lightly beat with a fork.
Mix together the dry and wet ingredients until just combined (do not overstir). The mixture will be very thick and wet. Press the mixture into the parchment lined pan. Press until it it evenly spread throughout the pan.
Bake for 15-18 minutes or until the center is slightly inflated and the edges are lightly browned.
For the frosting:
Combine all of the ingredients in a medium sized bowl starting with only 1 tablespoon of milk. Beat until completely combined. Add extra milk until you reach the desired consistency.
Remove the baked squares and let cool completely before cutting into 9-12 squares.
Once they are cut into squares, place the glaze mixture into a resealable plastic bag.
Cut off the tip of the bag and pipe the glaze on the top of the bars.
Sometimes these bars can be a bit crumbly and you may want to refrigerate them.
Always store these in an airtight container or they will dry out.