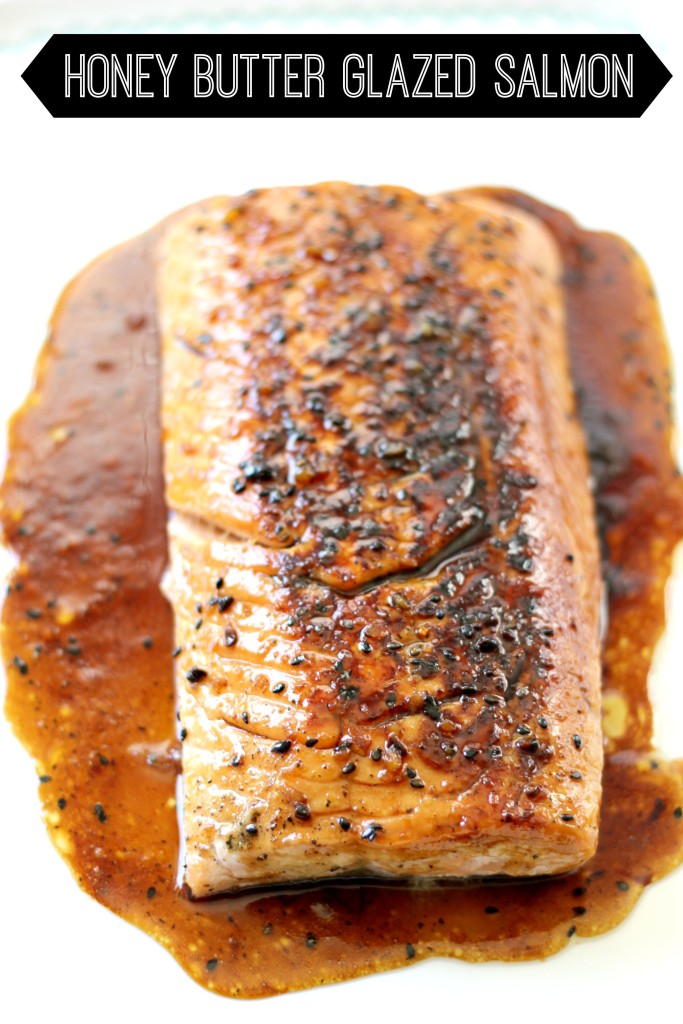 You might think you can't cook salmon but you can! Promise! With this no fail honey butter glazed salmon recipe you will be seeking salmon at every turn. This recipe is a super simple and yet delicious way to prepare fresh salmon using 6 ingredients and things you should already have in your pantry.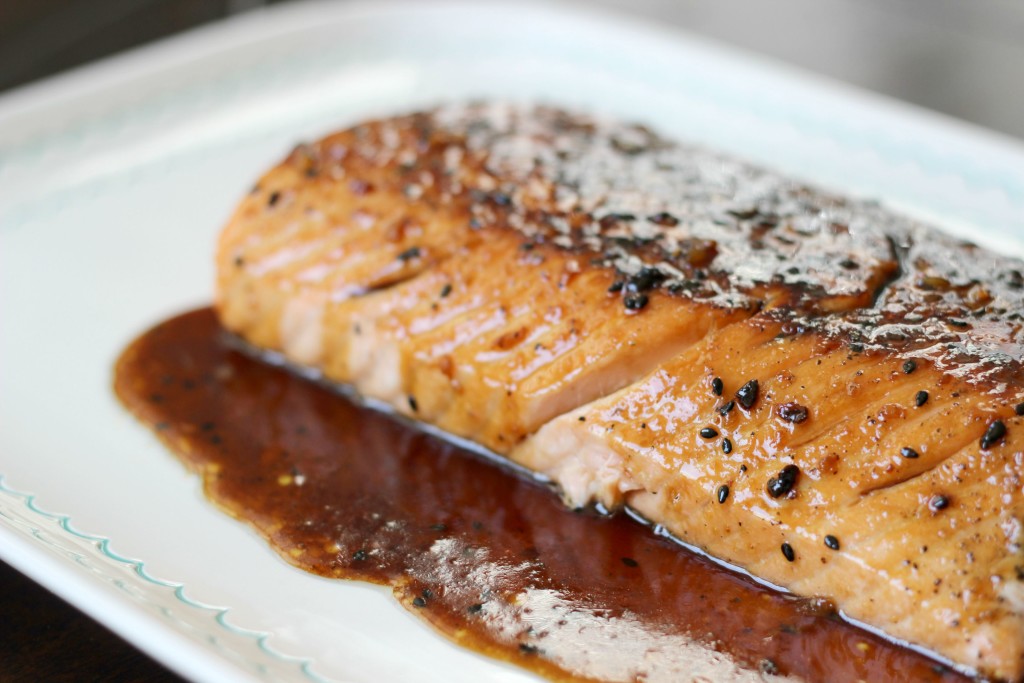 Salmon can be tricky. Its a pink fish that your supposed to cook to a certain "pink" color and that can be hard. Cooking salmon doesn't have to be an ordeal. Leave the skin on and sear it first skin side down on high until the skin is crispy then flip it over and reduce heat to low while it finishes cooking- just to the point that it begins to flake and pull apart easily. The worst mistake you can do is overcook salmon!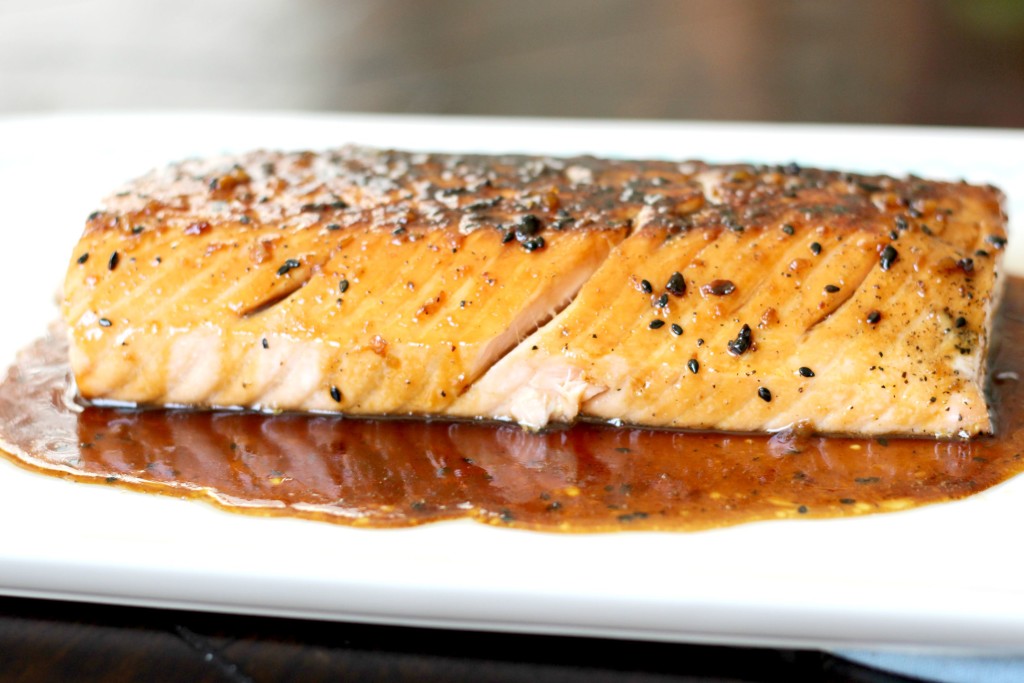 The sauce alone is not the key to this dish but rather how you use the sauce. First you need to marinate the salmon in the sauce for no longer than 30 minutes. Then you brush the salmon skin side down before cooking it, repeat on the other side once you flip it over and then in the last few minutes of cooking begin basting and spooning the sauce over the salmon until it forms a thick and slightly crispy layer to the fish. It's perfection and my new and only way to eat salmon!
Honey Butter Glazed Salmon
Author:
Kitchen Belleicious
Ingredients
4 salmon filets or 1 large 1.5lb filet (with skin)
4 TBSP honey
3 TBSP olive oil
5 TBSP melted butter
3 TBSP soy sauce
1½ TBSP minced garlic
2 tsp black sesame seeds
1 tsp salt
1 tsp cracked black pepper
Instructions
Mix all the ingredients together. Place your salmon in a large ziploc bag or pan and season with a dash of salt and pepper and then drizzle with the marinade mixture. Just need enough to coat the salmon. You should have at least ¼-1/3 cup left- Reserve the remaining marinade.
Heat your non-stick skillet to high heat. Drizzle with 1 TBSP of olive oil. Place the salmon skin side down and cook for 3-4 minutes. Spoon the remaining marinade (not all of it just enough to coat the salmon again in the mixture) over the top of the salmon filet or filets and then flip it over so that the skin is face up. Turn heat to medium low and cook for another 4-5 minutes while you continue to baste the filets in the remaining marinade (I just use a spoon to baste and spoon the mixture over the top and on the sides). As you spoon the marinade on the salmon it will fall down into the pan and begin to thicken at the sides and edges of the filets. Cook until the salmon is flaky and slightly pulling apart (approx 4-5 minutes). Serve immediately.