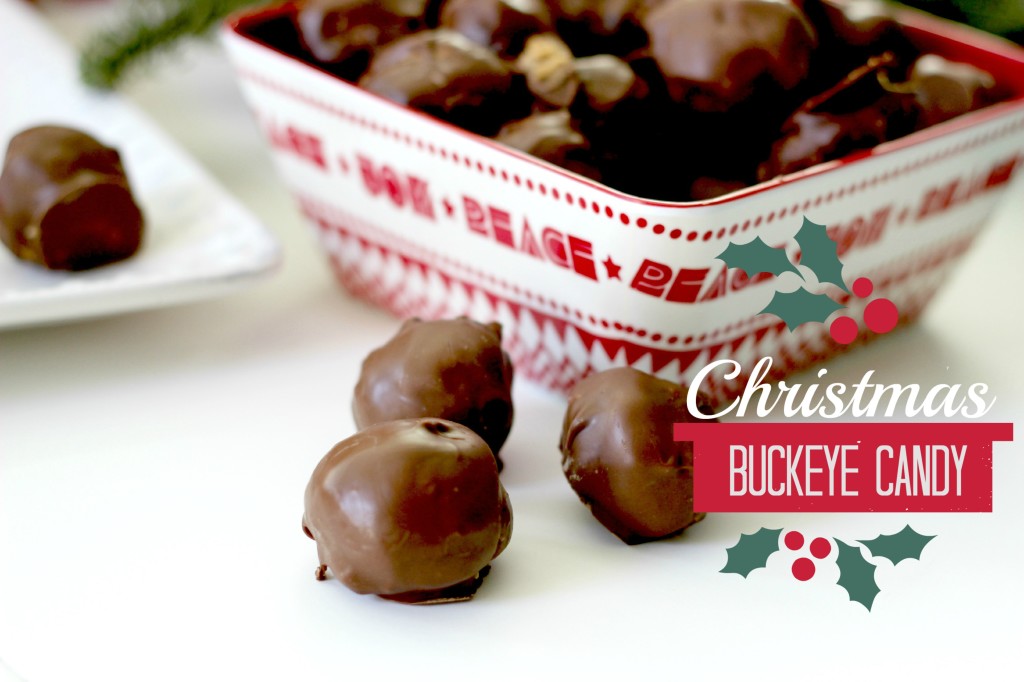 Growing up in a small town one of the first things my mother and I did was bake Christmas treats to bring to friends, family and neighbors. It was a family tradition and something that has stuck with me all these years. Let me just say I am not crazy- BUT- every year around Halloween I start getting hyped up on the new ideas I have for my Christmas goodie baskets. I start scouring pinterest, old cookbooks and mags to find just the right treats. The problem each year has never been what to make but rather what to cut out, as each year I tend to make more and more. My husband of course has no complaints after the fact but during the baking fury he kinda goes nuts and stays far away from the kitchen.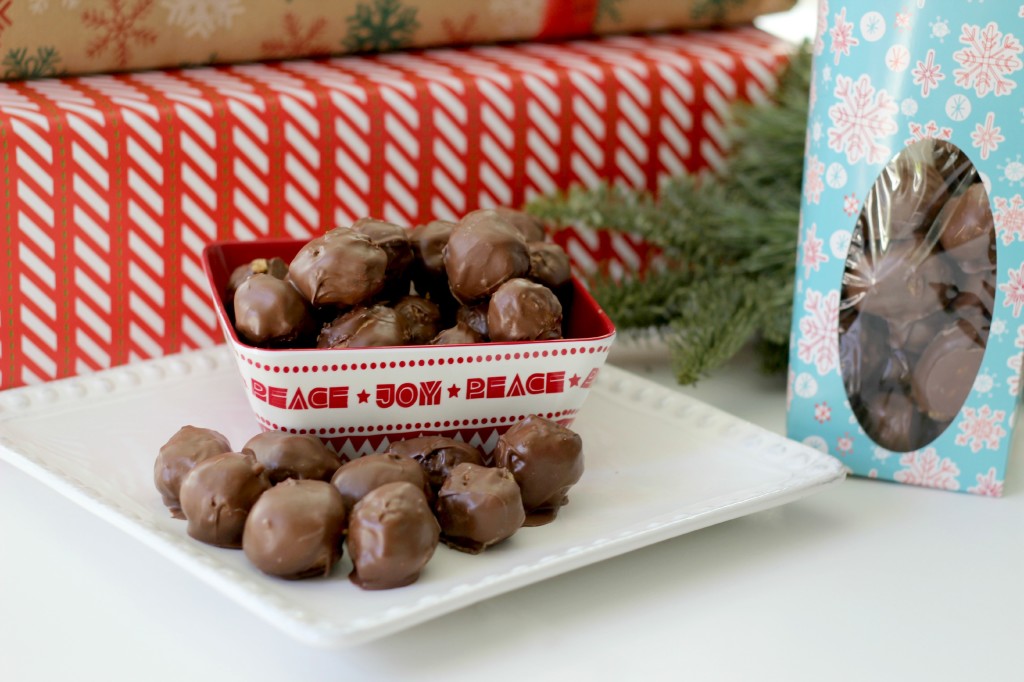 This recipe I am sharing with you all is one that I have eaten for as long as I can remember. The name might sound funny but its no joke. It is delicious and sweet and rich and Oh So Easy! They are called Buckeye Candy or a.k.a. Bon-Bons and they could not be any better. Now the traditional buckeyes I grew up eating were a combination of peanut butter and chocolate but I am not the biggest PB fan in the world so I decided to do a little re-make on the old favorite. Half Peanut Butter, Half Biscoff and a hint of espresso blend together perfectly to give you a nice creamy filling to bite into. The outside is coated in a combination of dark chocolate and semi-sweet chocolate. It is DIVINE and the perfect treat to share this holiday season with those you love- or even better with those you don't even know! So many people during this time need an extra dose of love:)
Buckeye Candy
Author:
Kitchen Belleicious
Ingredients
8 ounces crunchy peanut butter
8 ounces biscoff spread
½ lb melted butter
2-3 tsp coffee extract
1½ lbs. powdered sugar
6 ounces semi-sweet chocolate chips
6 ounces dark chocolate chips
¼ paraffin wax bar
Instructions
Mix the peanut butter and biscoff together until well blended. Add in the melted butter and coffee extract-stir to combine. Add the powdered sugar and mix well. Easy so far:) Roll the mixture into 1 inch balls and insert toothpick into each ball. Chill for at least 2-4 hours or overnight is even better. Melt the chocolate chips and paraffin wax in a double broiler ( or you can use butter if you prefer that over wax). Once the chocolate is melted dip the balls into the chocolate and place on waxed baking sheet. Allow to cool completely.