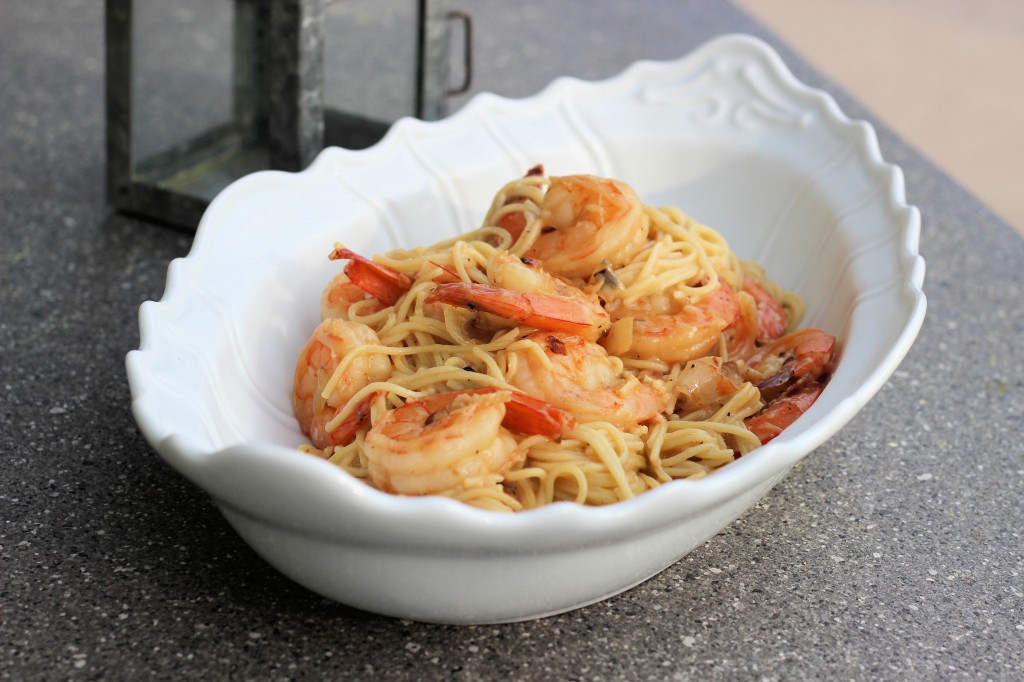 This is one of those weeks where I can barely remember my name (hence I am crazy busy). Coincidentally, this is one of those recipes that needs no introduction and no explanation. The title itself (Simple) speaks of how amazingly perfect it is. One of the simplest ways to incorporate protein in your weekly meals is seafood, in particular shrimp. Shrimp takes less than 10 minutes to cook. Did you hear me? 10 minutes? That's it?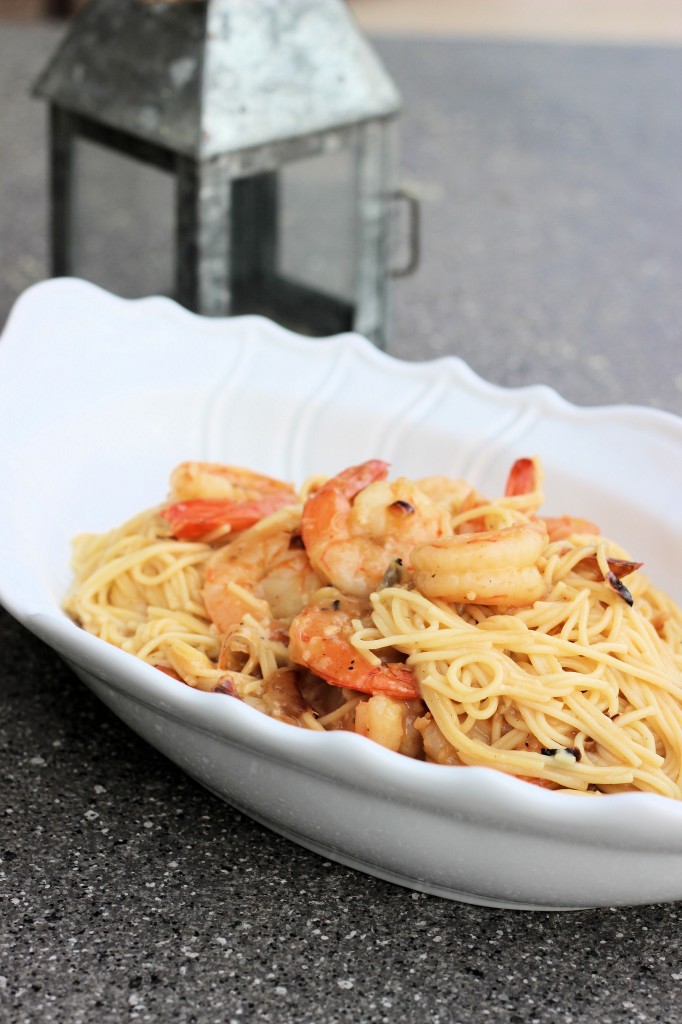 Do you know how to add oil to a pan? Can you toss some crushed red peppers flakes into the oil? Can you boil some water? Well then this is the recipe for you and this is the recipe that I PROMISE you will want to make over and over again all summer long.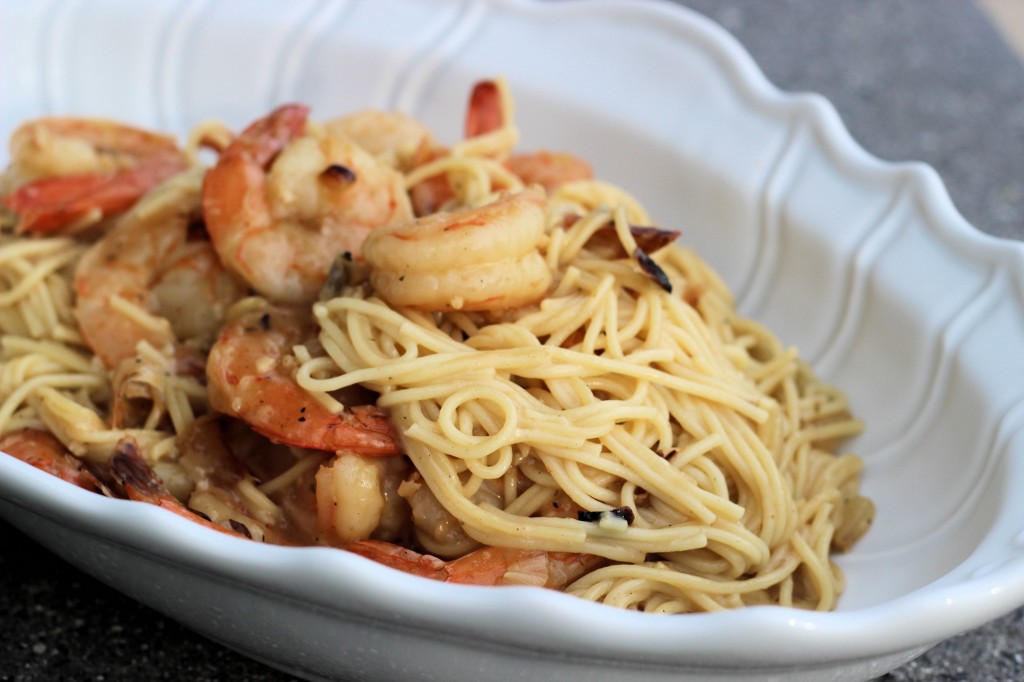 Summer Simple Garlic Oil & Crushed Red Pepper Capellini with Grilled Shrimp
Ingredients
1 pound dried pasta
¾ cup garlic olive oil
2 TBSP olive oil
¼ cup finely chopped onion
1 clove garlic, minced
¼ cup pasta cooking water
½ teaspoon crushed red pepper flakes
1¼ teaspoons kosher salt
¼ tsp pepper
1 cup fresh flat-leaf parsley, roughly chopped
1 lb of shrimp, peeled and deveined
Instructions
Toss the shrimp in ¼ cup of the garlic oil and ½ tsp of salt. Set aside
Boil your pasta according to the package directions. Saute the onion and garlic in 2 TBSP of olive oil until tender, approximately 5 minutes. Toss in the shrimp and cook for 5-7 minutes until pink. Add in the crushed red pepper flakes, pepper and salt. Toss the pasta with the shrimp and then toss it all again with the remaining garlic oil. Sprinkle with chopped parsley or basil.
Notes
adapted from Real Simple