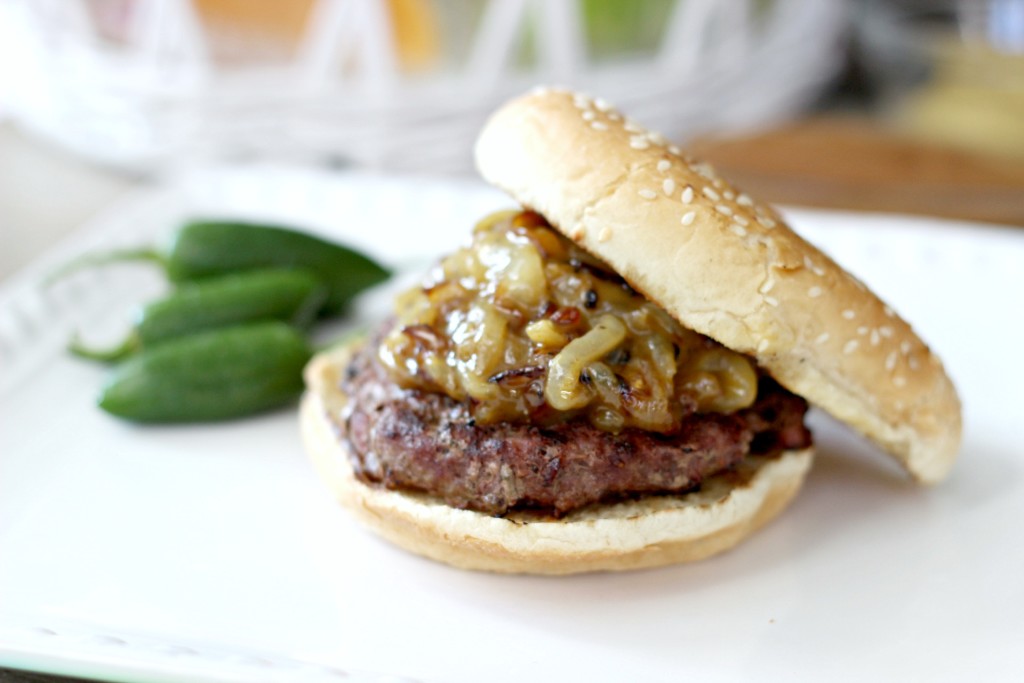 I was introduced to E3 Meat Co. back in May of this year. I have always prided myself on what I feed my family going organic and all-natural whenever and wherever I can but not until recently have I absolutely put my foot down and declared that I will only purchase a certain type of meat. I had the pleasure of sampling ground beef and steaks from E3 Meat Co. and I was floored by the extreme difference between their meat and so many others that I have tried. The meat is flavorful, the meat is tender, the meat is beautiful, the meat is rich, the meat is perfect. I was all giddy as I formed the meat into large patties because the texture, the appearance, the smell, everything about the meat was so fresh I just couldn't wait to try them. I knew I needed something amazing to make the burgers extra special and that is when the idea for onion relish hit me.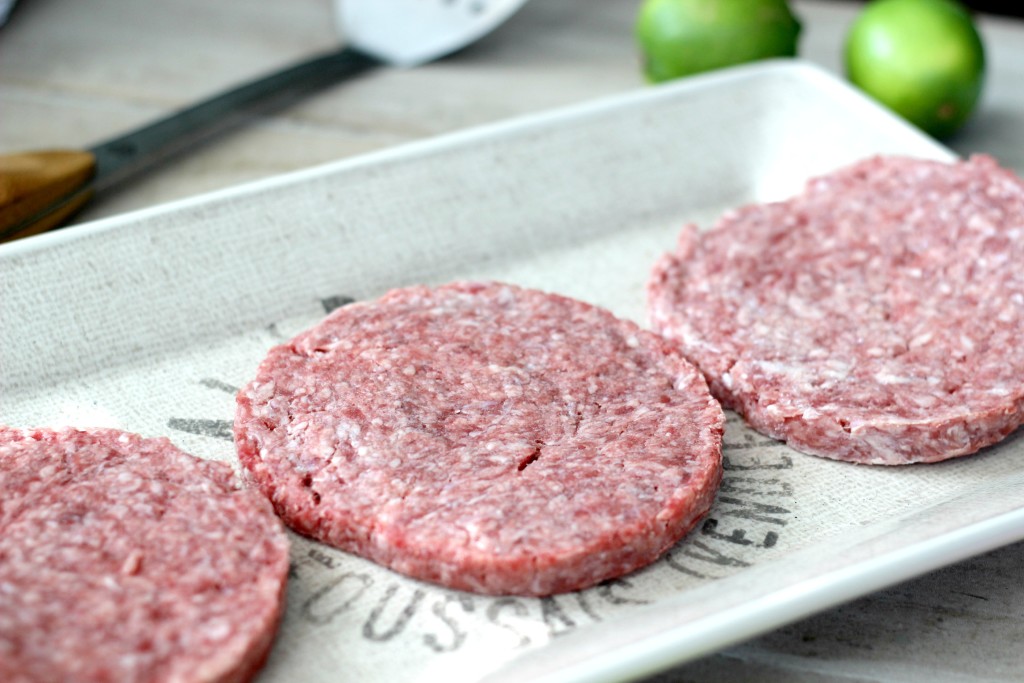 The relish is a sweet and peppery kick to an all-time favorite condiment. It has an amazing balance of heat, tanginess and a really nice spiced finish. The sweet onion flavor comes through well and the texture is perfect. You can make this relish in under 30 minutes and serve it hot or cold with burgers, steak or anything else you have on your BBQ. This Sweet & Spicy Onion Mustard Relish is sure to be a crowd pleaser.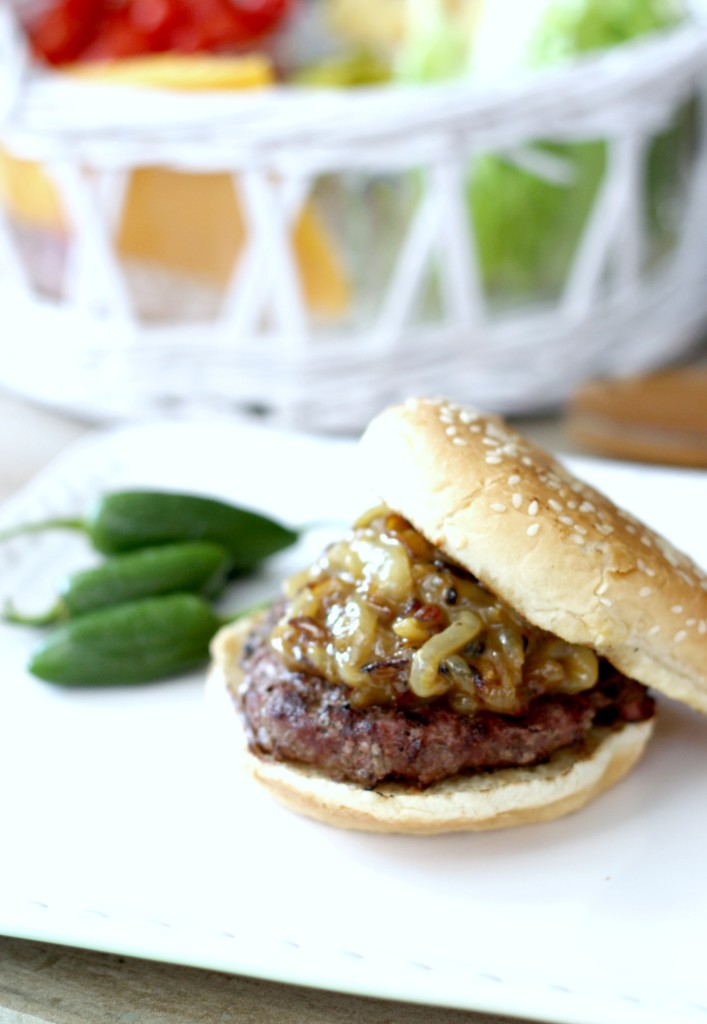 E3 Meat is truly the only meat I will ever want to buy again. I don't push or review too many products on my site but when I do you can be certain its genuine and the best product you will ever have! You can taste the beef for yourself by visiting E3meatco.com. 

Sweet and Spicy Mustard Onion Relish
Author:
Kitchen Belleicious
Ingredients
2 Vidalia onions, juilenned
4 TBSP vegetable oil
2 fresh jalapenos, minced
few dash hot sauce
1 tsp freshly ground black pepper
1 tsp sea salt
1 clove fresh garlic, minced
½ cup brown sugar
¾ cup dark beer
¼ cup apple cider vinegar
1 cup Dijon mustard
Instructions
Directions:
Add the onions and the vegetable oil to a large saucepan, over medium-low heat, and saute until soft. Stir in the black pepper, sea salt, vinegar, jalapenos, garlic and brown sugar until incorporated. Add half of the beer and let reduce until starting to get thick. Stir in the remaining beer and hot sauce and continue to reduce until the liquid is almost completely evaporated. Stir in the mustard and mix until combined.