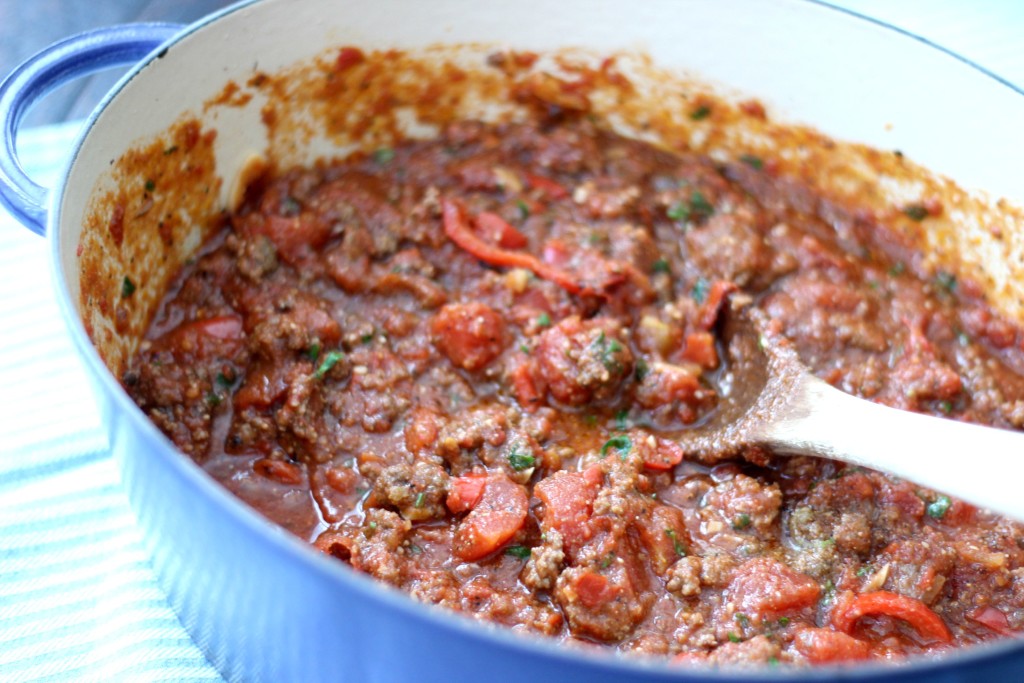 One of my best friends asked me the other day what spaghetti sauce I use. I laughed because she always hates my answers to questions like that. My answer? I don't buy spaghetti sauce I make my own:) As usual she ragged me by saying of course you do- But hey I can't help it if its the truth! Homemade spaghetti sauce is amazingly easy, never disappoints and it trumps store-bought sauce anytime.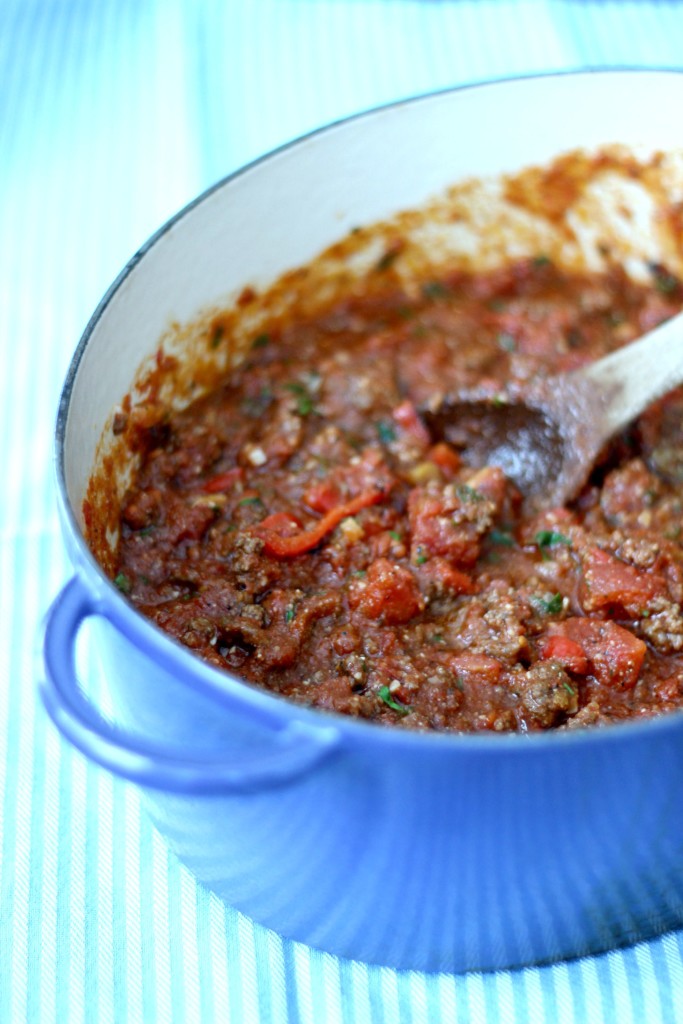 This recipe calls for ingredients you probably already have in your pantry and takes 30 minutes to throw together. The longer it simmers the better so since its so easy to make do it ahead of time and let it sit all day on low! Summer is over, school is here and I am still one busy mom and business owner. Cooking has always been my passion and I will always keep you updated on my latest and greatest recipes but they may come at a slower pace than usual! Stick with me though and I will never disappoint ya!
Chunky Spaghetti Sauce
Author:
Kitchen Belleicious
Ingredients
1 lb. E3 ground beef
1 large 28 oz can of crushed tomatoes
1 12 ounce can diced tomatoes
4 roma tomatoes, quartered
1 yellow onion, chopped
2 TBSP of olive oil plus more for drizzling
5 cloves garlic, minced
¼ cup red wine vinegar
2 tsp salt and pepper each
2 tsp oregano
1 tsp red pepper flakes
1½ tsp thyme
2 bay leaf
1 TBSP sugar
2 TBSP chopped Fresh Parsley
2 TBSP chopped basil
Instructions
Saute the onions, peppers, and garlic in 2 TBSP of olive oil over medium to high heat until translucent. Drizzle the other 1 TBSP of olive oil over the quartered roma tomatoes and place on a baking sheet. Roast in the oven at 400 for 15 minutes. Remove and set aside until cool then give then a rough chop.
In a large pot over medium-high heat, brown the ground beef until totally browned. Remove meat from pot with a slotted spoon and put into a bowl. Set aside.
To the pot with the veggies add in the crushed, diced and chopped roma tomatoes, red wine vinegar and seasonings. Pour in ½-3/4 cup of water or more depending on how thick you want the sauce to be. Add the Parmesan rind and simmer for 30 minutes. Stir in the browned meat and top with extra chopped parsley.
Note: If you want to cook the sauce all day just place it on low for 4-6 hours in a large pot and add in the browned meat about an hour before you are ready to serve.