Uncategorized
Salted Caramel Cane Oatmeal Cookies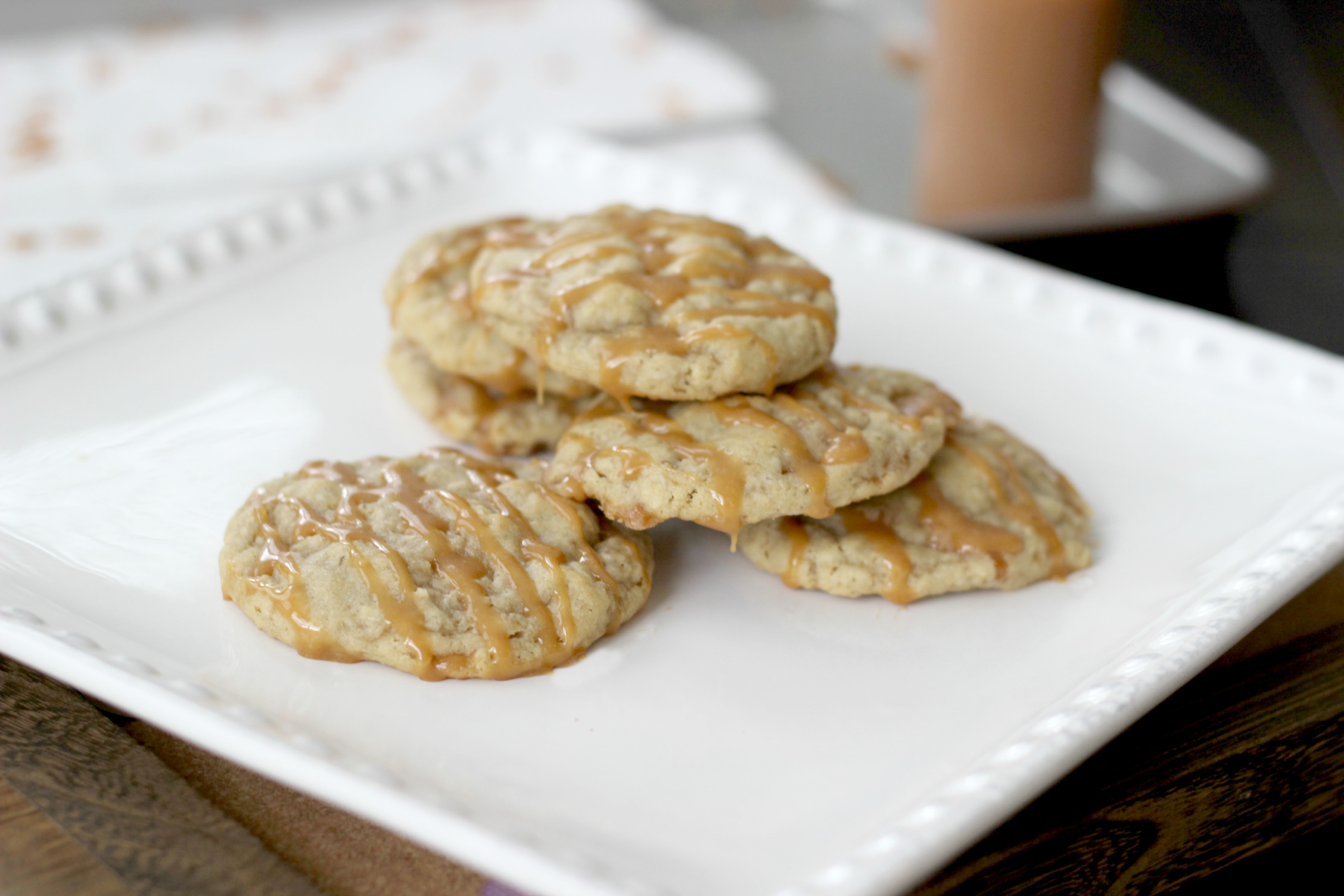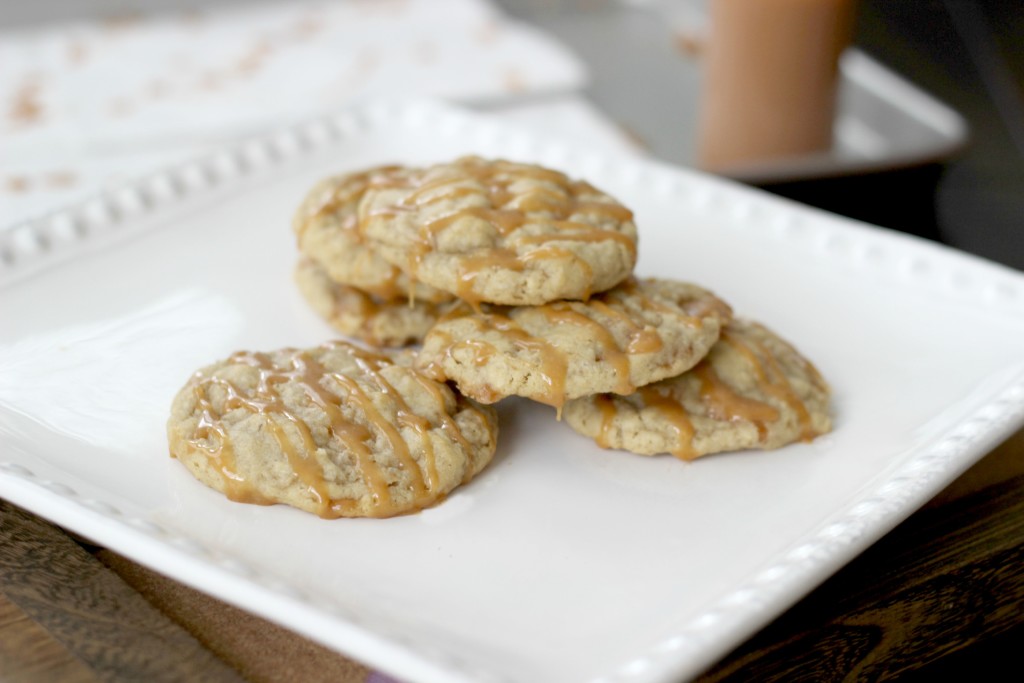 A few weeks ago my sister-in-law posted this picture on facebook with this simple caption "Savoring my last salted caramel oatmeal cookie from ‪#‎magpiesbakery‬ in ‪#‎Knoxville‬! That place won my heart on our recent trip..‪#‎delicioussweets‬ ‪#‎sweetpeople‬ ‪#‎allbutterallthetime‬"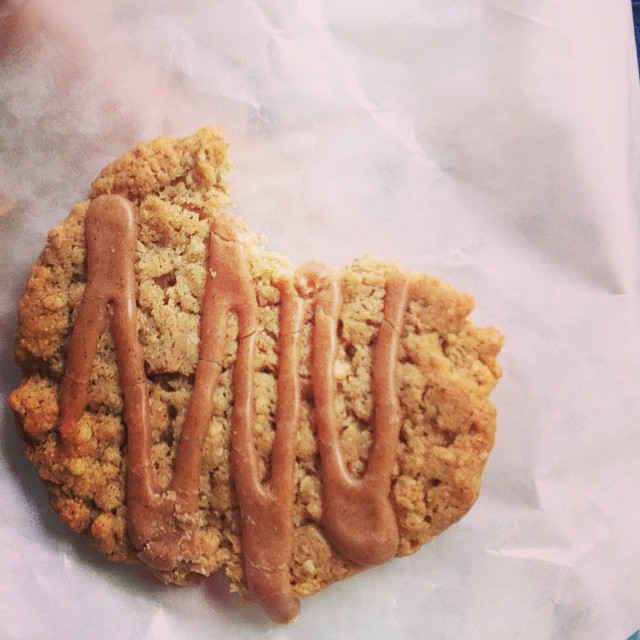 Ordinarily one would think to themselves, "Yum that does look good!", but not me. I took it as a head-on dare. She didn't even have to mention me by name, but I just knew she was talking to me in secret code and she was challenging me to find out that recipe. As one who loves a challenge (especially one in the kitchen) I ran with it and not only was I going to make that exact cookie but I was going to do it better!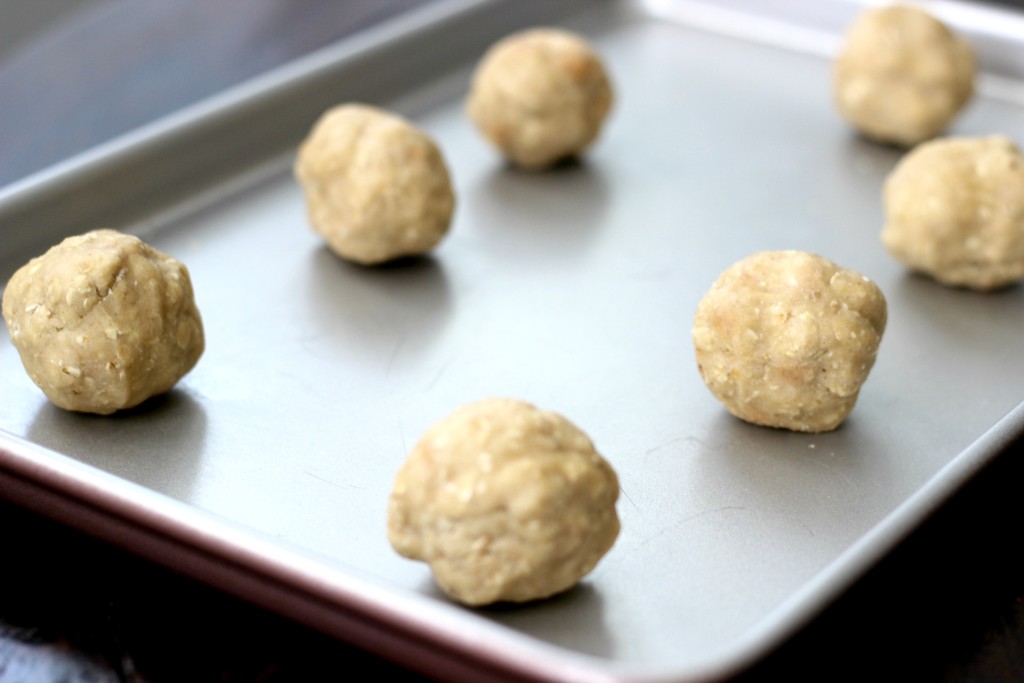 Now the jury is still out with my sister-in-law because we live 7 hours apart and so I have yet to be able to grace her presence with this insanely delicious cookie but the jury here in Houston all agree- this is OVER-THE-TOP AMAZING. No wonder why my SIL wanted more of them. They are slightly chewy, rich and thick and the perfect combination of salty and sweet. They are simply good!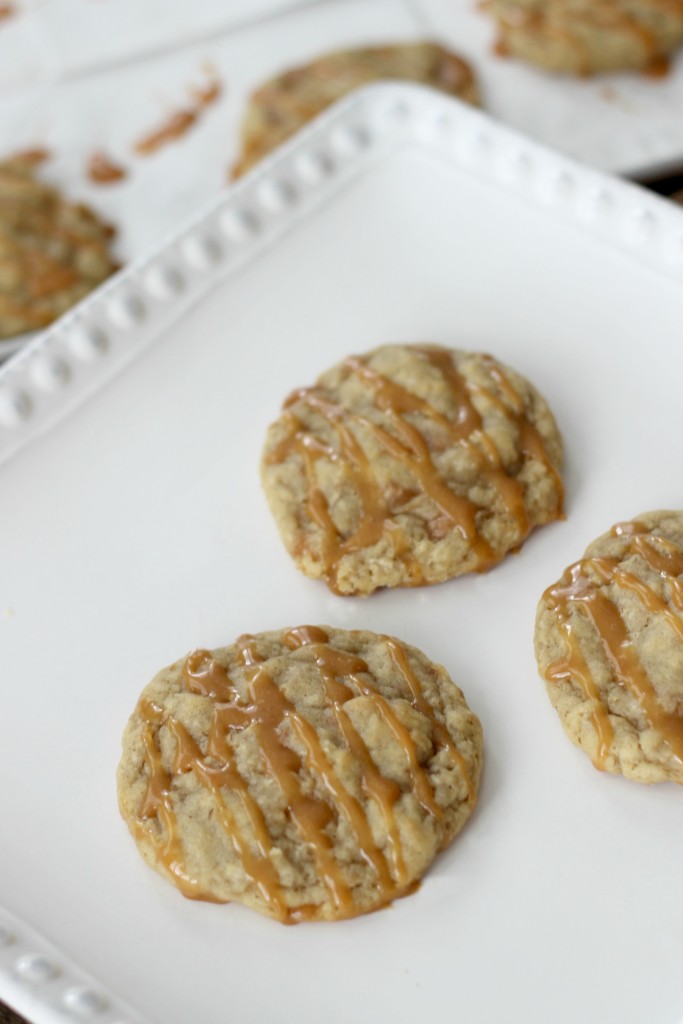 The key to these cookies is the correct ratio of flour and oats. Too much oats and you have a big oatmeal cookie on your hands. Too much flour and you the oat flavor and texture doesn't stand out at all. My goal was to create the texture of a chocolate chip cookie but with the flavor of oatmeal. So its soft and not too chewy and it retains that buttery flavor we all love so much. I have to confess though- I skimped on the caramel. I used tiny caramel bits from the store instead of making my own. Come on? You have to realize that is easier right? I mean its summer for goodness sakes and although I dream of gooey delicious cookies I also dream of the sun and playing outside with my boys. Making homemade caramel was not high on my list so I opted for store-bought. However, with the store-bought caramel bits I added in my own ingredients to liven it up a little. Sea salt, a tablespoon of butter, a tablespoon of pure cane syrup, a dash of vanilla extract and some milk. Just to make sure we are not just having caramel sauce but rich delicious caramel sauce. The caramel bits are added into the cookie mix and then the cookies once cooled are topped with the sauce every so slightly so with each bite you get a taste of that decadent goodness.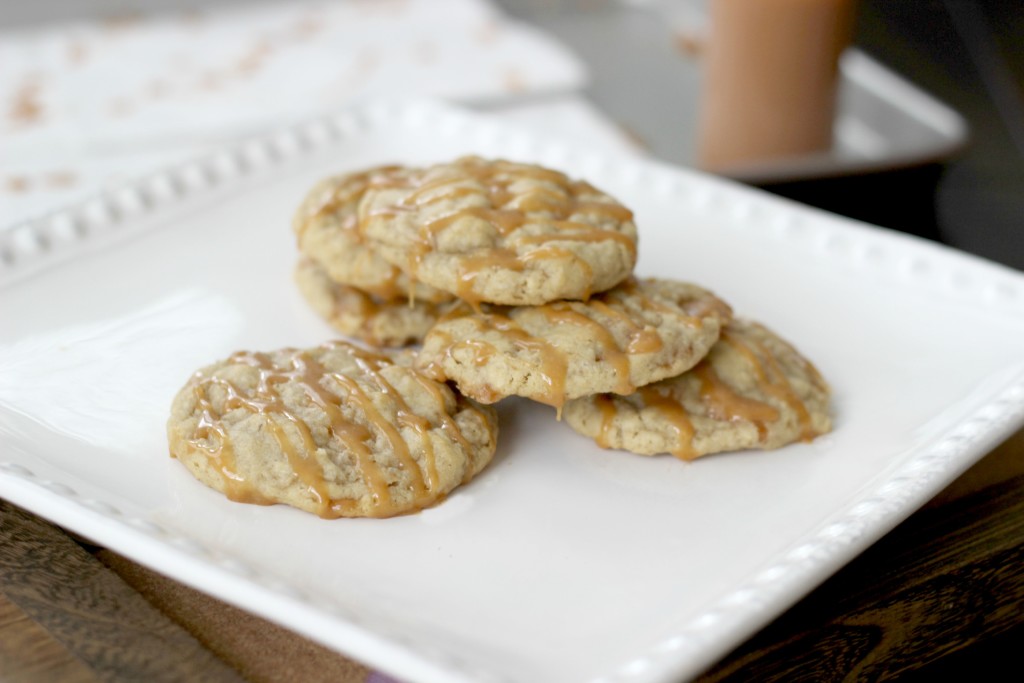 Now enough of my rambling. Are you ready to try your NEXT FAVORITE COOKIE?
Salted Caramel Oatmeal Cookies
Author:
Kitchen Belleicious
Recipe type:
adapted from beyondfrosting.com
Ingredients
2 sticks of unsalted butter, at room temp
1 cup brown sugar
¾ cup white sugar
2 eggs
1 tsp vanilla extract
1 tsp butter extract
2¾ cup flour
2 cups quick cooking oats
1 tsp sea salt
1 tsp baking soda
For the Sauce:
16 ounces of kraft caramel bites
2 tsp pure cane syrup
1 tsp sea salt
1 tsp vanilla extract
1 Tbsp butter
3 Tbsp milk
Instructions
Cream together the butter and sugars until nice and blended. Add in the eggs one at a time then the extracts. In a separate bowl combine the flour, oats, baking soda and salt. Slowly incorporate the flour mixture into the wet ingredients in batches of 3. Mix until combined then add in 1 cup of the caramel bites. Store the dough in plastic wrap in the refrigerator for at least 4 hours.
Preheat the oven to 350. Roll the dough into 2 inch balls and place on non-stick cookie sheet, at least 2 inches apart. Bake for 10-13 minutes or until slightly golden brown. Allow to cool while you make the sauce.
In a medium saucepan melt the remaining caramel bites with the butter. Slowly add in the milk, then syrup then extract. Use more or less milk depending on the consistency you are looking for. If you want to glaze the cookies use more milk, if you are looking to just drizzle the cookies with the sauce like I did only use 3 TBSP. Allow cookies to cool once glazed until the caramel is set.