Is it just me or are tomatoes just everywhere. I am finding little mom and pop stands on every street corner selling them, they have graced the cover of every magazine I pass by and more importantly I have a pleather full of them in my backyard. My tomato plant just keeps going and going like the energizer bunny! I have used my tomatoes in endlessly in a variety of dishes (that I have yet to share because I have been lazy) but I think one of the best ways I used my lovely tomato friend is with my Caprese Open Faced Sandwich. I think the reason I love it so much is because it is EASY, it is SIMPLE, it requires a very small amount of heating time and it brings out the best flavor in each of the components. With a handful of ingredients it is by far one of the best ways to enjoy this delicious summer fruit (or might I say veggie- I know this subject can be controversial with some:)) LOL!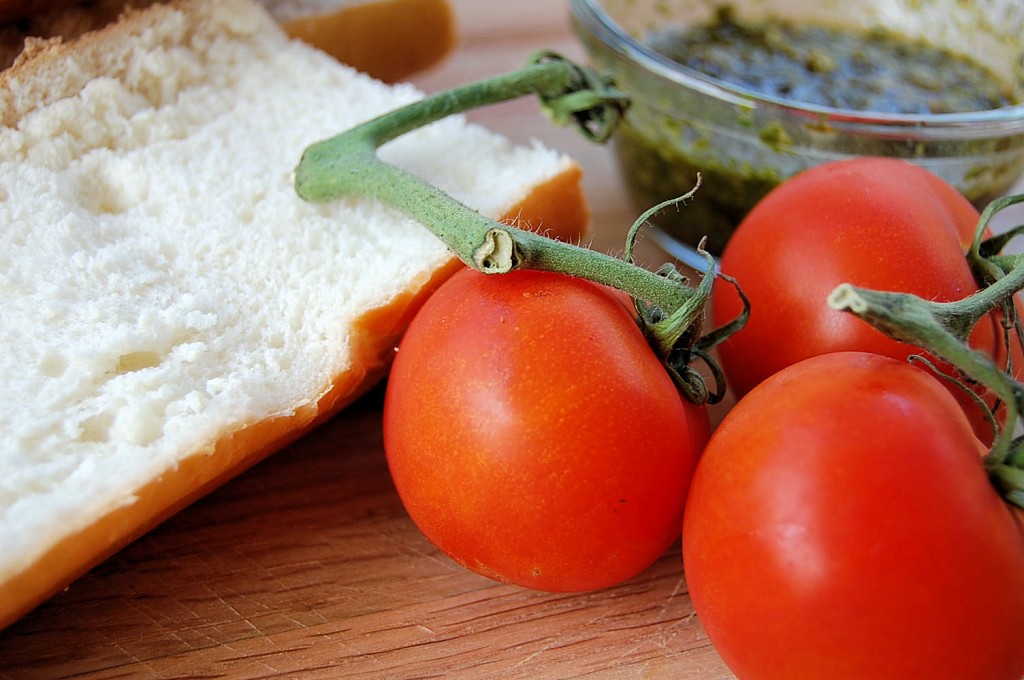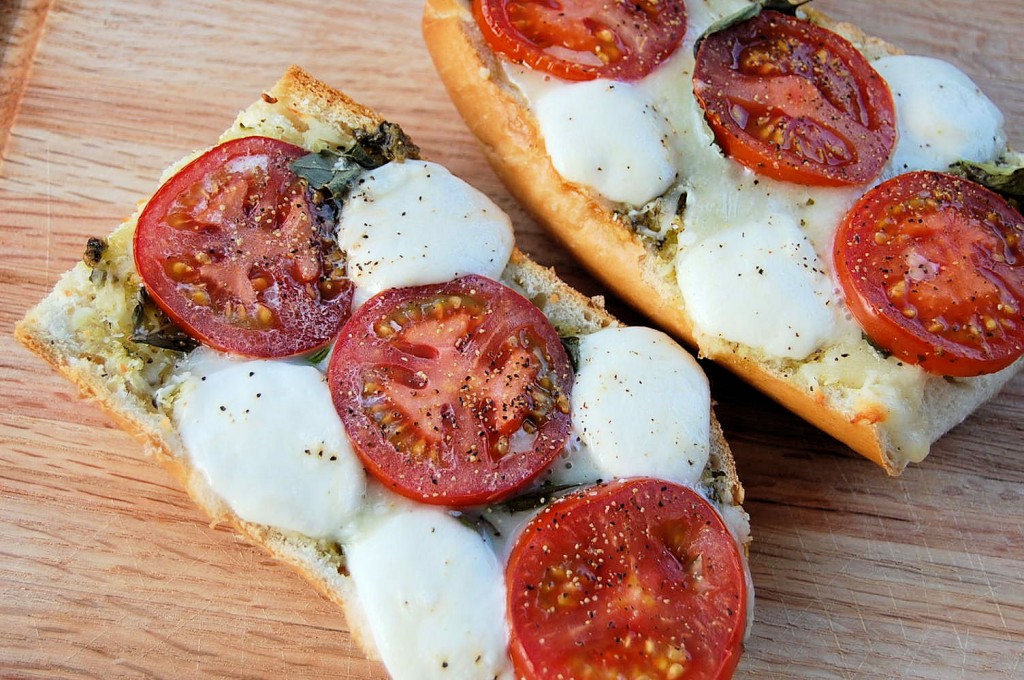 Back to the sandwich. It is a masterpiece of fresh flavors and the perfect way to welcome the summer. This sandwich has juicy fresh tomatoes with basil pesto, fresh basil leaves and fresh mozzarella cheese all nicely stacked on a load of toasted bread and broiled. A sprinkling of sea salt (none other will do) and cracked black pepper (again none other will do) is a MUST as it helps brings out the slight charness (yes I am aware that is not a real word!) and flavor of the basil and tomatoes. The KEY here is the roasted garlic cloves. No one wants a big bite of chopped garlic in their mouth and I only use garlic powder when it is a must in a recipe so I thought to myself how do I get that garlic flavor in this sandwich? Then it hit me. I will roast the garlic cloves in the oven then take the cloves and rub the bread down with the them so with each bite you get that roasted garlic flavor. There is really no other way to do this sandwich- it is the secret ingredient- that is if you are going the caprese route. Another great thing about this sandwich is it lends itself to so many different types of ingredients you can't go wrong. Need meat? Then go ahead and add in a  layer of prosciutto or chopped grilled chicken. Don't like basil- substitute it with chopped thyme or rosemary or parsley. Not into mozzarella- live dangerously and use pepper jack slices or a wonderful variety of Mexican cheese.  Regardless what your "preferences" are make sure to indulge in the beauty of tomatoes before it's too late!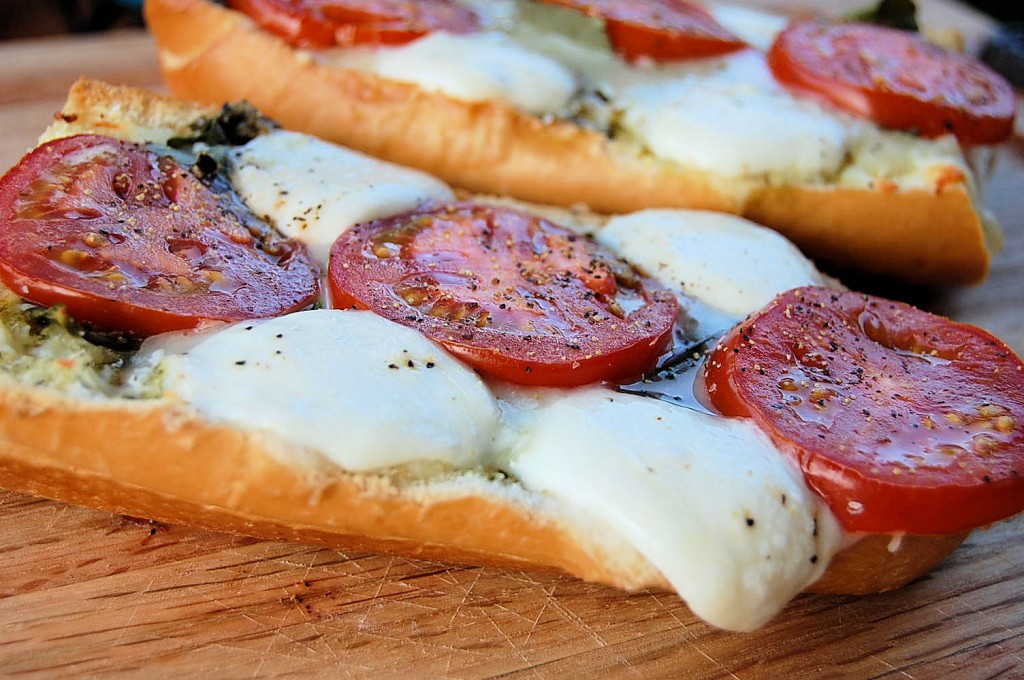 Caprese Open Face Sandwich
Ingredients
2 cloves of garlic
5-6 fresh basil leaves
¼ cup pesto
2 or 3 ripe roma or beefsteak tomatoes
5-6 slices of fresh mozzarella cheese
1 tsp each of sea salt and cracked black pepper
1 loaf of a hearty crusty baguette or French bread
Instructions
Roast the garlic cloves in the oven at 375 for 10-12 minutes. Remove and allow to cool. Slice the bread in half and rub both halves down with the roasted garlic. Drizzle with a touch of evvo and broil until slightly golden brown but not too much because you are going to put everything back into the oven soon to melt the cheese.
Brush the bread with the pesto then add a layer of the basil leaves. Next add on the slices of cheese and finally top with the slices of tomatoes. Sprinkle with sea salt and pepper and place back in the oven for another 5-6 minutes or until the cheese is melted.