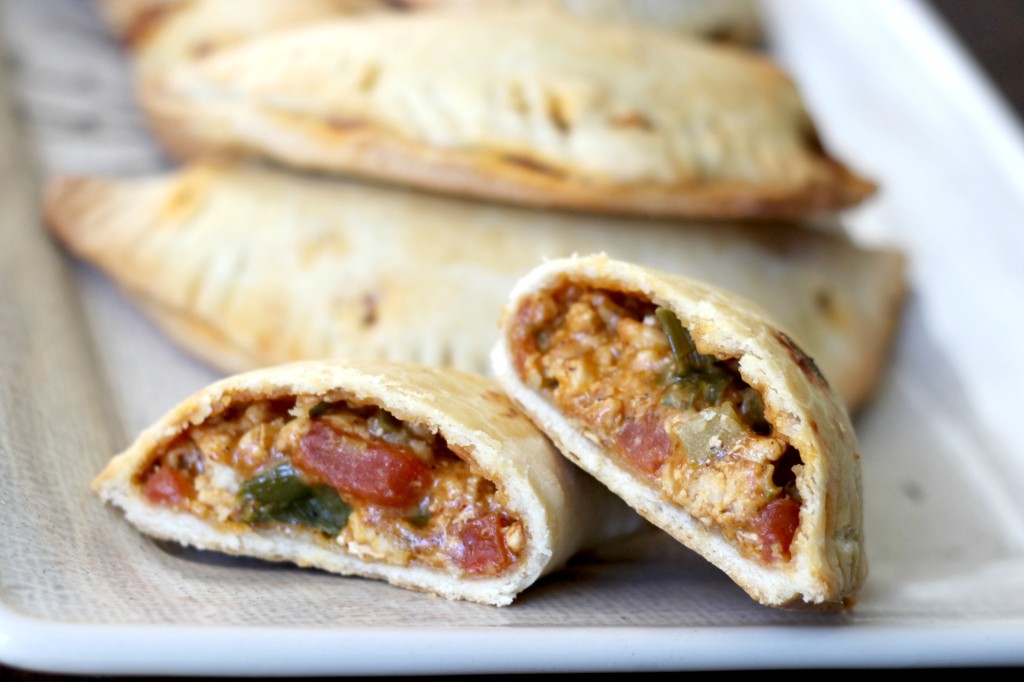 Hand Pies are kind of the bomb. You can serve them as an appetizer or an entree or even a dessert. You can stuff them with chicken, pork, beef, or the go the complete opposite and use strawberry, rhubarb or blueberry filling. They are versatile and they are delicious and they are a must for summer here in the South. In honor of Cinco de Mayo we are making Mexican Chicken HandPies here on Kitchen Belleicious. They are just as easy to make as tacos and this handpie dough is TO DIE FOR! I wish I could say it is my own recipe but a las, its not. I stumbled upon this recipe from Sweet Pea's Kitchen and I fell in love with everything about it even before I actually made it. If you have read as many recipes as I have you can tell when one is going to be good just by the ingredients and cooking method. THIS ONE IS GOOD! DARN GOOD!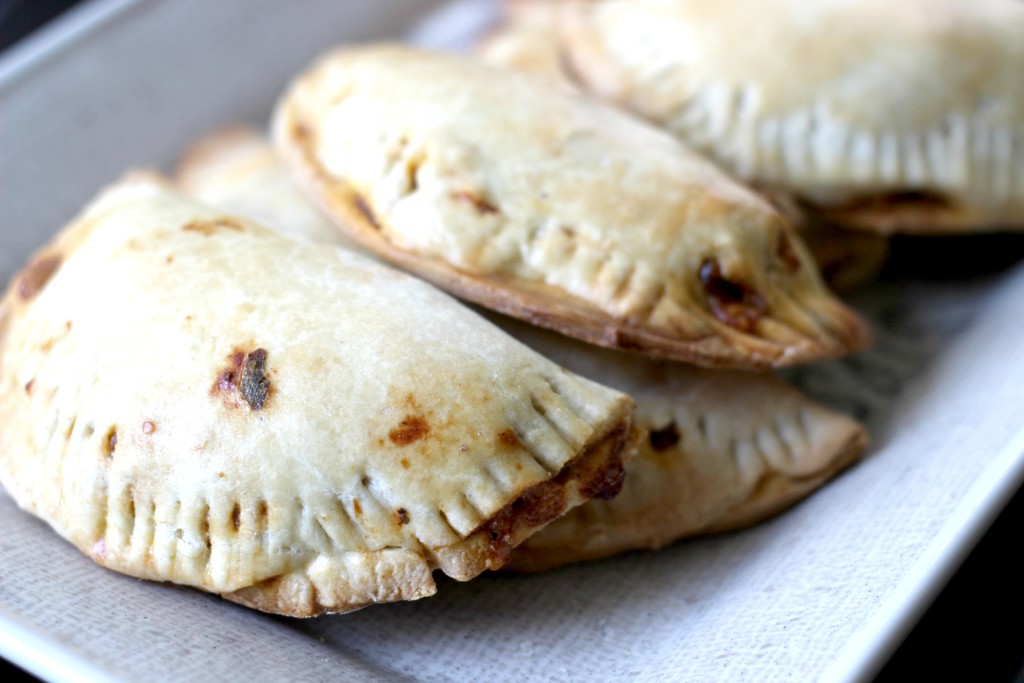 The dough is buttery and flaky and has the best texture to it due to the vodka. Yes, I said vodka. It is essential to the texture of the crust and leaves no alcohol flavor behind whatsoever. The Mexican filling is fun and easy and much healthier for you than using ground beef. The ground chicken makes the filling light and the green chiles, chipotle peppers and cheese all come together so nicely and packs so much flavor. My family absolutely adored these hand pies and I know yours will too! Happy Cinco de Mayo!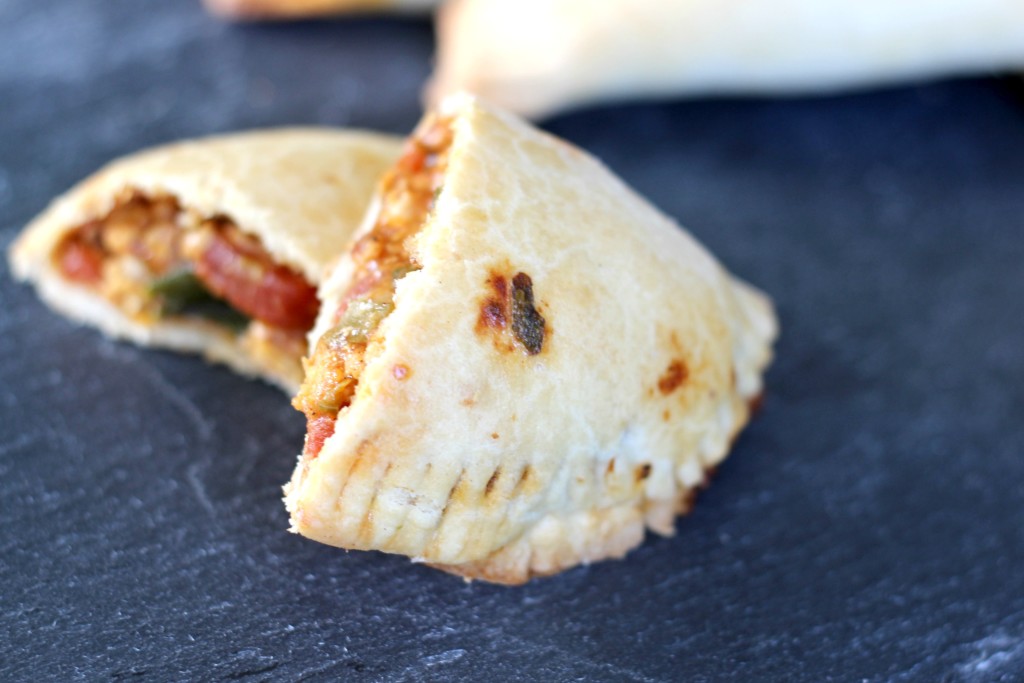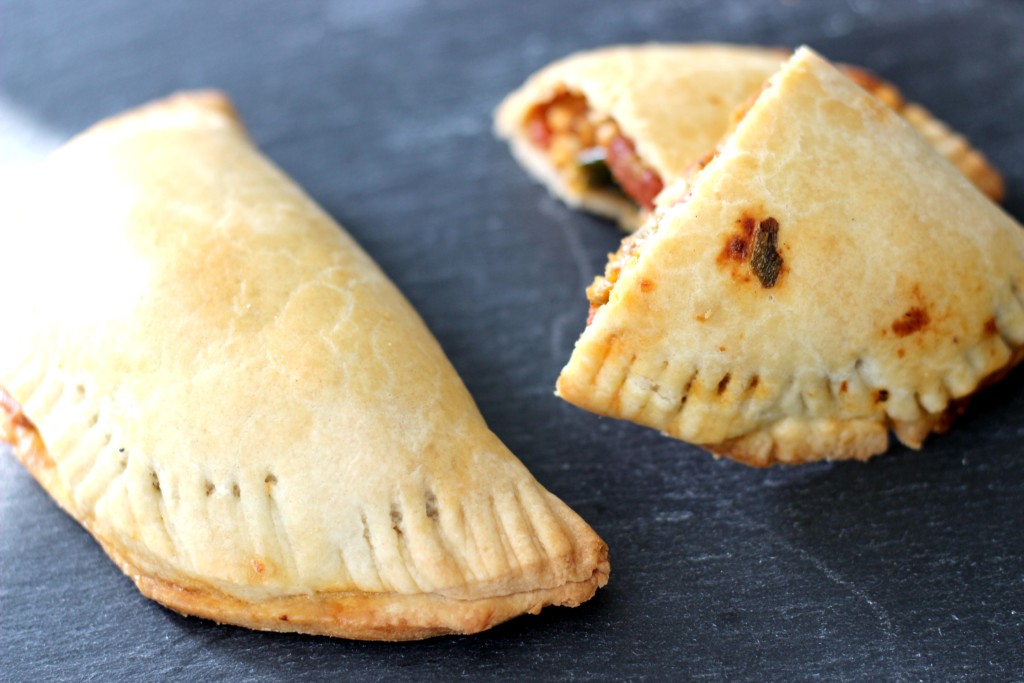 Mexican Chicken HandPies with Buttery Vodka Dough
Ingredients
For the Filling:
1 lb of ground chicken
½ onion, diced
1 bell pepper, diced
1 can of green chiles
2 chipotle peppers diced with 1 tsp of the adobe sauce
1 tsp chili powder
½ tsp ground cumin
½ tsp garlic powder
1 tsp each of salt and pepper
2 cups of shredded monterrey jack cheese
1 can of drained diced tomatoes
1½ TBSP of chopped cilantro
For the Dough:
3¾ cups unbleached all-purpose flour, plus more for work surface
1 ½ teaspoons table salt
3 tablespoons sugar
18 tablespoons cold unsalted butter, cut into ¼-inch pieces
¾ cup cold vegetable shortening, cut into 4 pieces
¼ cup plus 2 tablespoons vodka, cold
¼ cup plus 2 tablespoons cold water
1 large egg, lightly beaten with 1 teaspoon water
Instructions
Cook the chicken in 2 TBSP oil over medium to high heat in a large skillet. Once the chicken begins to brown add in the onion, bell pepper and green chiles. Continue to cook until the chicken is done. Add in the remaining ingredients and stir well. Set aside to cool. At this point I placed the filling a large bowl and covered with plastic wrap in the refrigerator until the dough was ready for me to use.
In the bowl of a food processor fitted with the metal blade, process 2¾ cups flour, salt, and sugar until combined, about two 1-second pulses. Add butter and shortening and process until dough just starts to collect in uneven clumps, about 15 seconds; dough will resemble cottage cheese curds and there should be no uncoated flour. Scrape bowl with rubber spatula and redistribute dough evenly around processor blade. Add remaining cup flour and pulse until mixture is evenly distributed around bowl and mass of dough has been broken up, 4 to 6 pulses. Transfer mixture into medium bowl.
Sprinkle vodka and water over mixture. Using a folding motion, use a rubber spatula to mix, pressing down on dough until dough is slightly tacky and sticks together. Divide dough into 3 even balls and flatten each into 4-inch disk. Wrap each in plastic wrap and refrigerate at least 45 minutes or up to 2 days.
Remove 1 disk of dough from refrigerator and roll out on floured work surface to 12-inch circle, about ⅛ inch thick. Using a 6-inch round biscuit cutter, cut circles out of the rolled dough. Rerolling scraps if necessary. Transfer the circles to a parchment-lined baking sheet and place in the refrigerator to chill for about 30 minutes. Repeat the rolling, cutting and chilling process with the remaining dough (you should have about 18 circles).
Place about ⅓ cup filling in center of each dough round. Fold it in half so the other side comes down over the filling, creating a semicircle. Seal the hand pie by pressing with tines of a fork. Repeat process with remaining dough and filling. Place the hand pies back on the parchment-lined baking sheet and return to the refrigerator to chill for another 30 minutes.
Preheat oven to 400 degrees F. Remove the chilled hand pies from the refrigerator, cut a small slit in each and lightly brush with the egg wash. Bake until the hand pies are golden brown and filling is bubbling, about 25-30 minutes. Remove the pies from the oven, and let stand to cool slightly before serving.