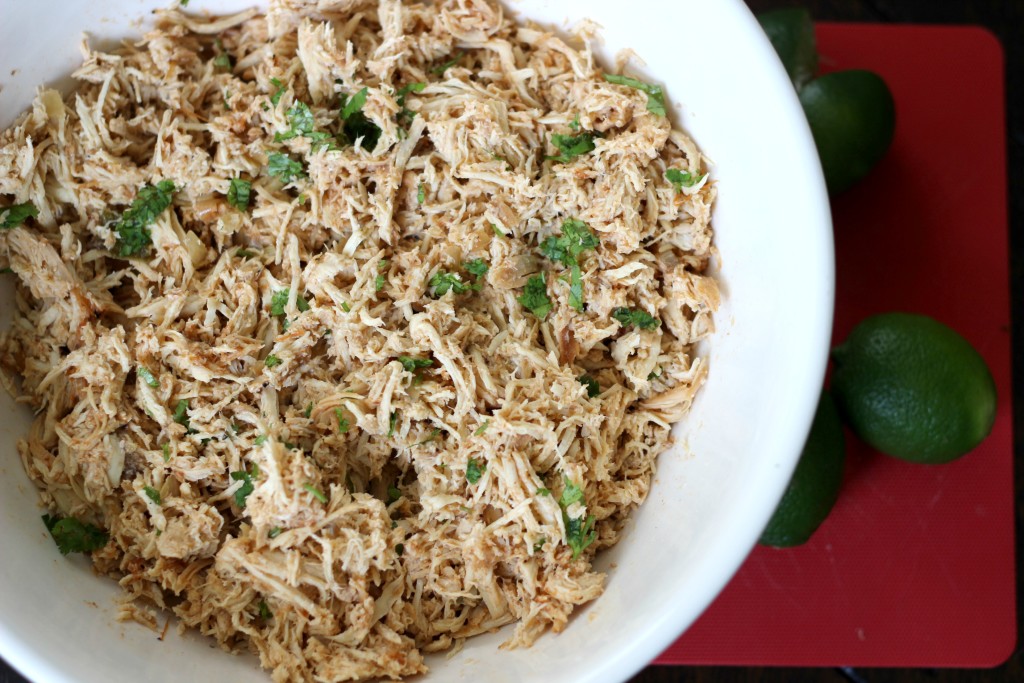 Tacos! We are taco loving people in this house. I grew up eating tacos just about every week at some point or another and I also had to grow up watching my brother and dad engulf at the very least 12 tacos each. They just have "that" metabolism that allows them to eat anything and during his teenage years my brother was on a constant mission to gain weight and muscle. So as a teenage girl I was trying to keep my girlish figure while my brother was eating us out of house and home. Regardless of this my love for tacos remains but not until recently had a experience pulled chicken tacos. It had always been meat or pork but never chicken.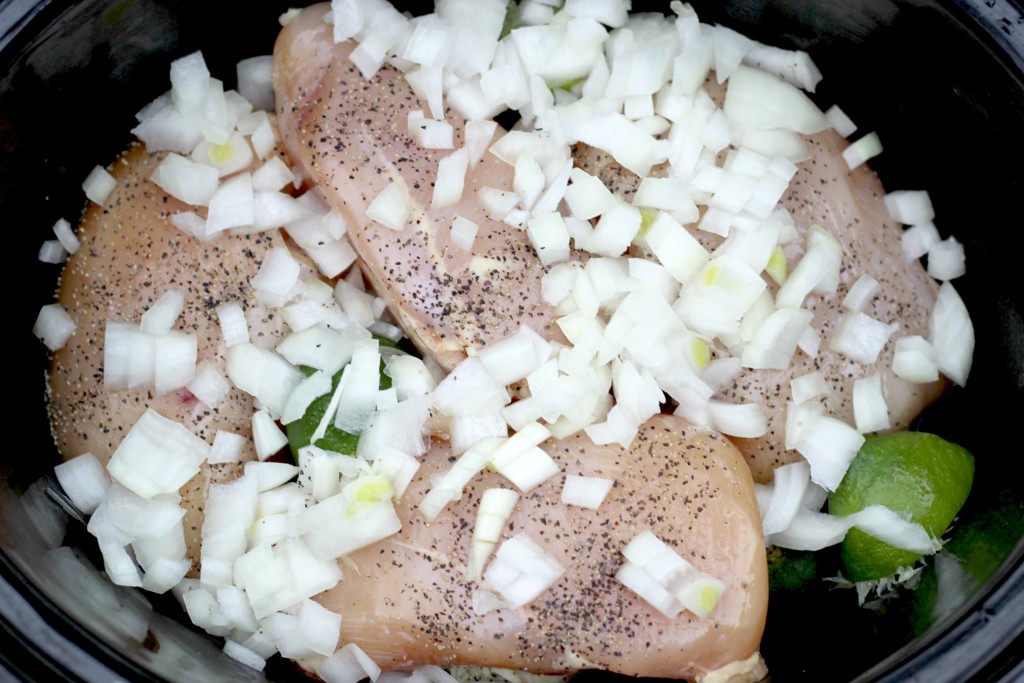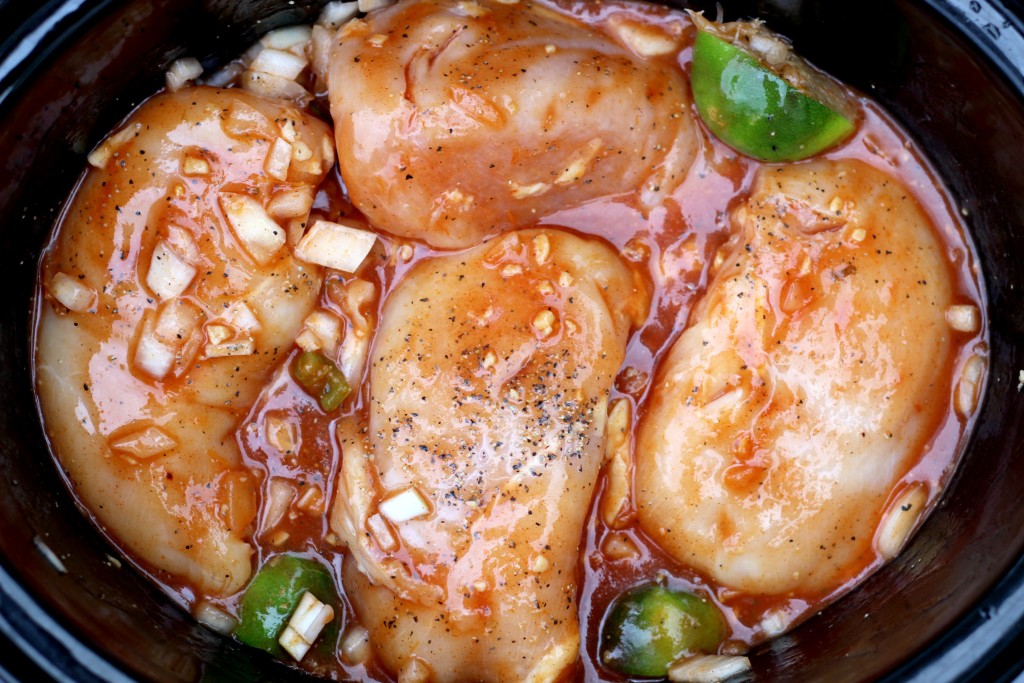 I feel head over heels in love with this recipe and it really is so easy you can't mess it up. I love the idea of pulled chicken and it goes a long way in feeding a large group of people. We are all so used to bbq pulled chicken that I wanted to do something different with it so I decided to use Mexican flavors alongside the classic sauce staples and then pair it with tacos. The flavors of lime, jalapeno and green chiles is strong yet not too overpowering and thanks to the vinegar, sugar and ketchup it brings a sweetness to the chicken which creates a wonderful combination of sweet and heat.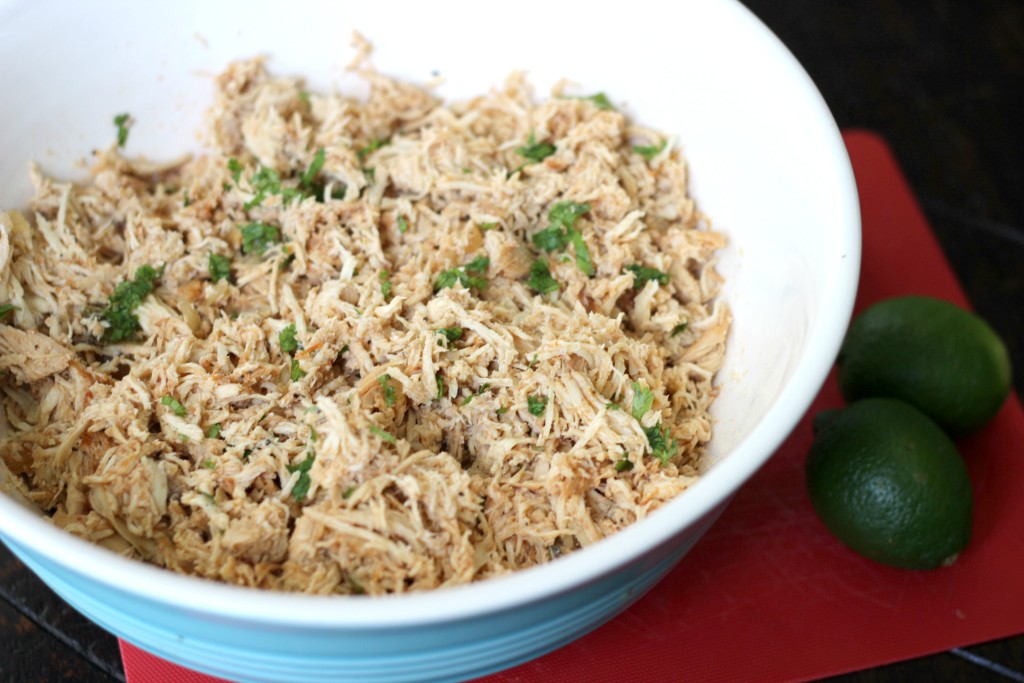 The chicken is moist and literally breaks apart with one touch of the fork. Pulling it is the easiest part! It melts in your mouth and it is a great alternative to the regular bbq chicken flavor. I promise it will be the easiest pulled chicken recipe you will ever make. YOU MUST MAKE THIS!
Pulled Mexican Lime Chicken
Author:
Kitchen Belleicious
Ingredients
4 large chicken breasts
¾ cup ketchup
½ cup water
⅛ cup brown sugar
2 TBSP apple cider vinegar
2 TBSP jalapeno juice
1 small can of green chiles, drained
½ cup of your favorite salsa
1 large lime, juiced plus 2 limes cut for the crockpot
1 small onion, chopped
1½ TBSP chopped cilantro and more for garnish if you want
2 cloves of garlic, minced
1 tsp salt and pepper each
1 tsp cumin
½ tsp paprika
½ tsp chili powder
Instructions
Place the chicken breasts in the crockpot and season with salt and pepper. Stir together the remaining ingredients and pour over the chicken. Add the extra 2 limes to the crockpot and place around the chicken. Cover and cook on low for 5½ hours. Remove the chicken from the juice and pull apart. Place the pulled chicken in a large bowl and then spoon about ½ cup of the juice from the crockpot over the chicken and gently mix. Discard the limes. Serve with your favorite buns, taco shells or tortillas.