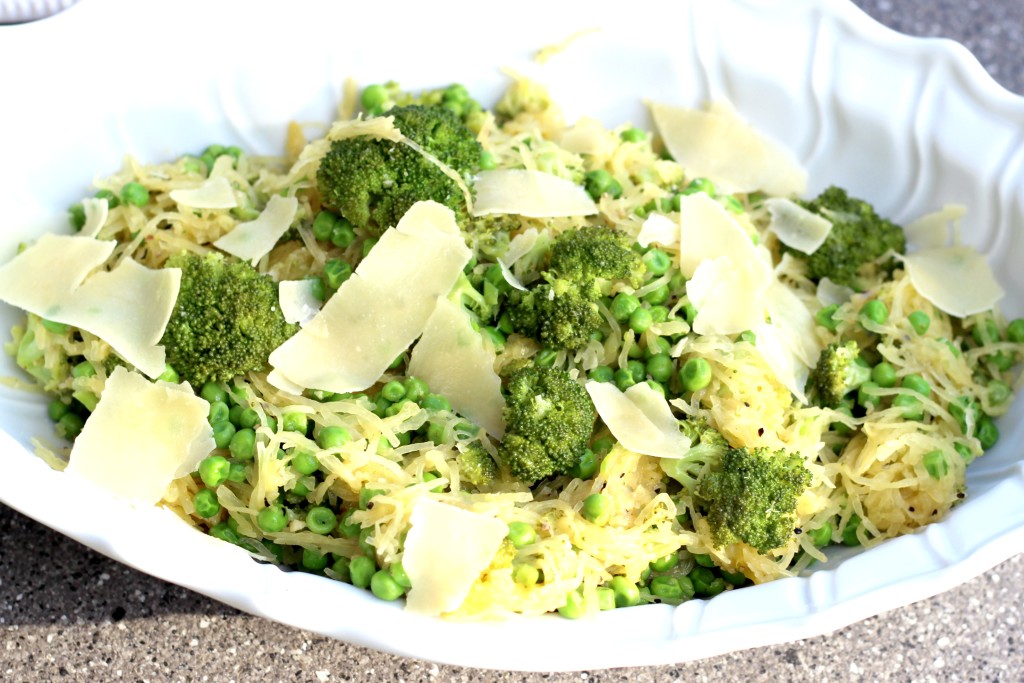 What is the next best thing to a bowl of pasta? A bowl of spaghetti squash!  I have always always adored spaghetti squash. For one it is so easy to make and can be done in the microwave and the squash strands are so dainty and succulent that they hold up perfectly to anything you might throw its way. Spaghetti Squash can be both a side dish or a main entree. It takes less than 30 minutes to throw together and much healthier than your regular pasta dish.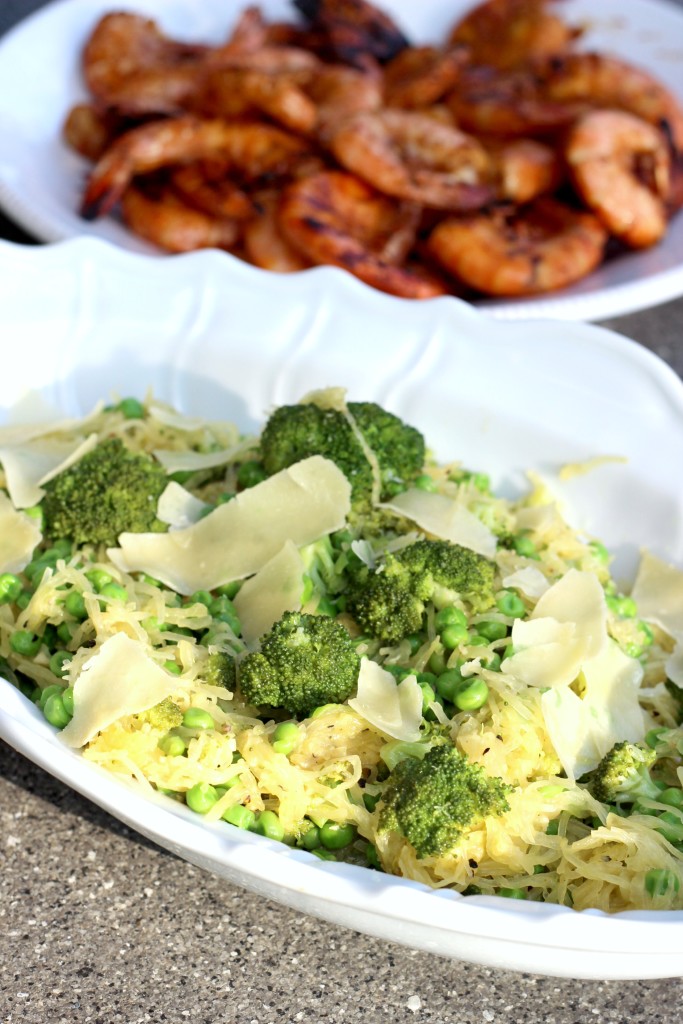 The only way in my opinion to enjoy broccoli is to roast up those little gems. A little olive oil and a toss with minced garlic and they go from veggie to sweet rich veggie candy! The baby peas add a nice refreshing texture to the dish and you can't have spaghetti squash without a little butter and cheese. I mean I guess you can but that would really be a disgrace to all things delicious! It is perfectly garlicky, filling, and gluten free. A must for everyone to try out this spring!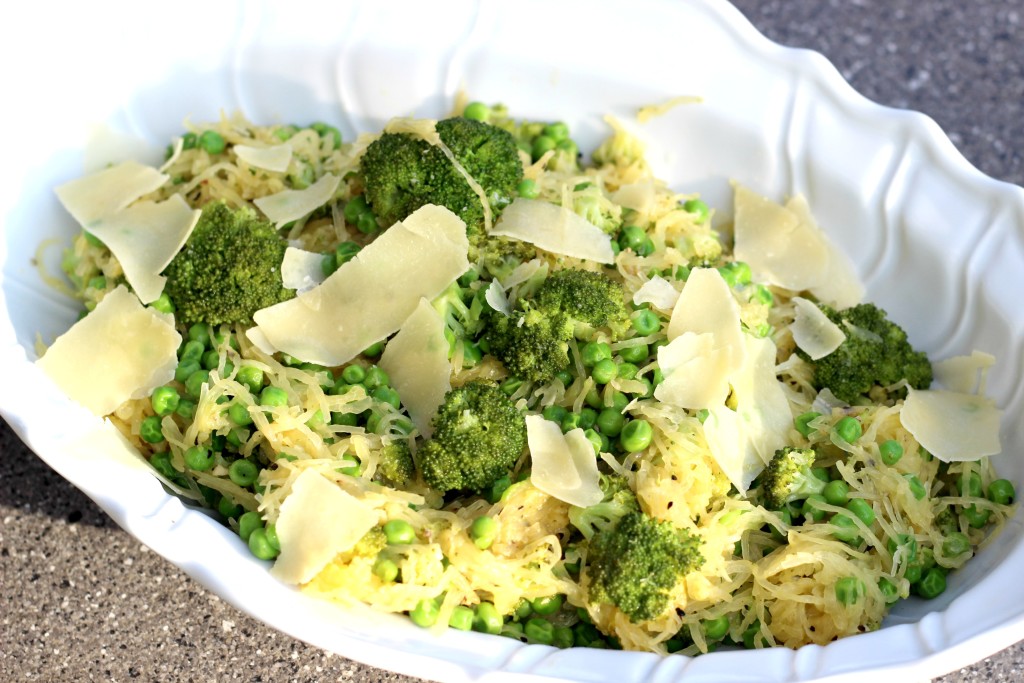 Parmesan Garlic Spaghetti Squash with Baby Peas and Broccoli
Author:
Kitchen Belleicious
Ingredients
1 medium spaghetti squash
2 tsp minced garlic
2 TBSP unsalted butter
½ lemon, juiced
1 tsp sea salt and cracked black pepper each
1 cup of steamed baby peas
1½ cups of broccoli crowns, roughly chopped
1 TBSP olive oil
½ cup shaved or shredded Parmesan Cheese
Instructions
Slice your squash vertically or horizontally. Scoop out the seeds on top and brush cut sides of squash with oil, sprinkle with a dash of sugar, salt and pepper to taste. Place squash, cut side down on baking sheet. Roast until tender, about 45 minutes. Remove and allow to cool until you can handle it with your hands. Using a fork scrape out the strands of squash into a large bowl.
Meanwhile, cut up some broccoli into equal-sized florets toss with 1 TBSP of olive oil and 1 tsp of minced garlic.Season with salt. Roast for 10-12 minutes at 400.
Place the spaghetti squash in a skillet over medium heat and add in the butter, salt, minced garlic, pepper, lemon juice and ¼ cup Parmesan cheese. Stir to combine and allow the butter to melt completely. Once melted toss in the steamed baby peas and broccoli. Before serving toss with the remaining ¼ cup of the shaved Parmesan Cheese.