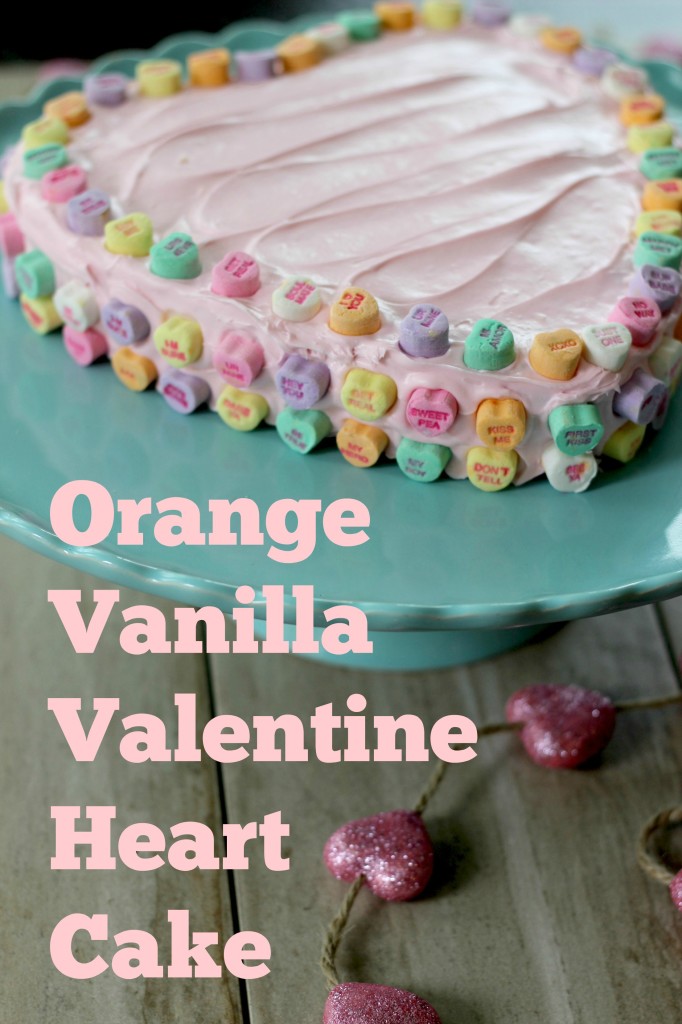 It's Valentine's Day and the perfect time to share the love with this delicious orange and vanilla flavored cake. It is absolutely delicious and as moist as can be. The addition of pudding mix creates a nice creamy and yet smooth base for the cake. The texture slightly resembles that of a pound cake but not as dense and the flavors of orange and vanilla are strong without being too overpowering. Loaded down with sweet butter cream frosting and loads of conversation hearts this cake is destined to be your kids and husband's favorite Valentine Day treat.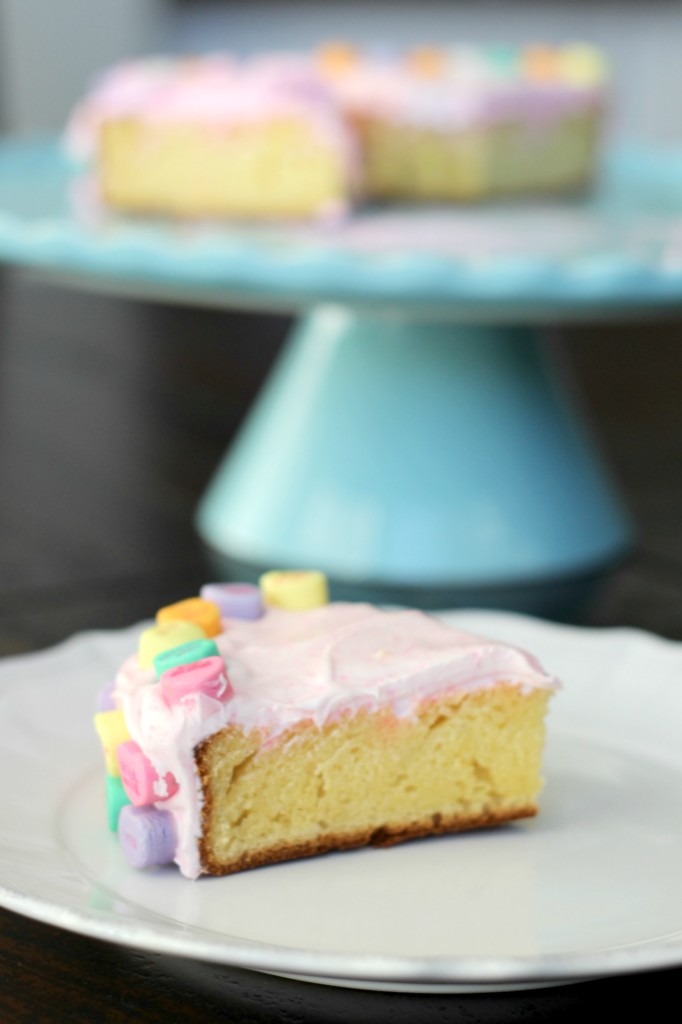 I love adding pudding mixes to my bakes goods. I incorporate pudding mix into cookies, breads and yes cakes. It creates a wonderful texture and thickens the cake without being too dense. Some cooks out there swear it doesn't make a difference and for certain baked goods they are right- it doesn't, but with the right recipe and the right ingredients adding in pudding can turn an ordinary dessert into something extraordinary.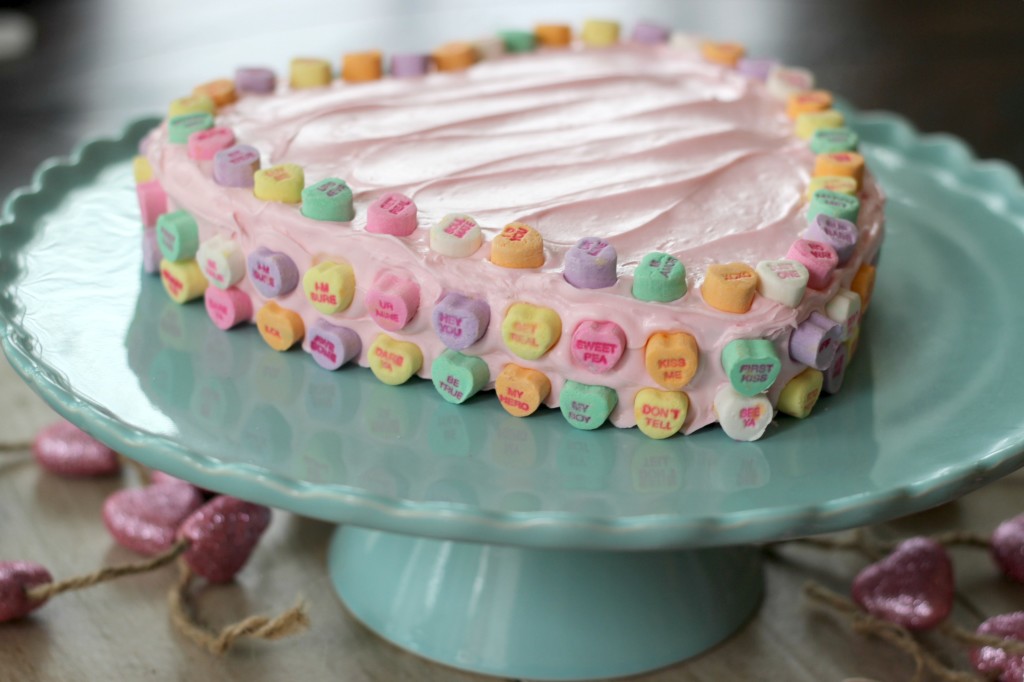 Orange Vanilla Pudding-Valentine Heart Cake
Author:
Kitchen Belleicious
Recipe type:
adapted from Veggie Bunny
Ingredients
3 sticks unsalted butter
3 cups sugar
3 eggs
1 package vanilla pudding mix
1 large orange
½ cup of orange juice
1½ cups of All Purpose flour
1½ cups cake flour
Frosting:
4½ cups of confectioners sugar
1 stick butter
5 TBSP orange juice
1 tsp vanilla
1 TBSP milk
pink food coloring
* conversation hearts
Instructions
Preheat the oven to 350 degrees, and grease the pan of your choice. Preferably 8 or 9 inch pan or cupcake pan. Cream together the sugar and butter, then add the eggs one at a time. Add the vanilla and pudding mix along with the zest of the orange. Stir in the flour. Add a ½ cup of orange juice to the cake mixture and mix well.
Pour into the pan, and bake for 45-50 minutes to an hour. It may need more time depending on your oven.
To make the frosting: Beat the confectioners' sugar and butter. Add in the vanilla and orange juice and milk to achieve desired consistency.