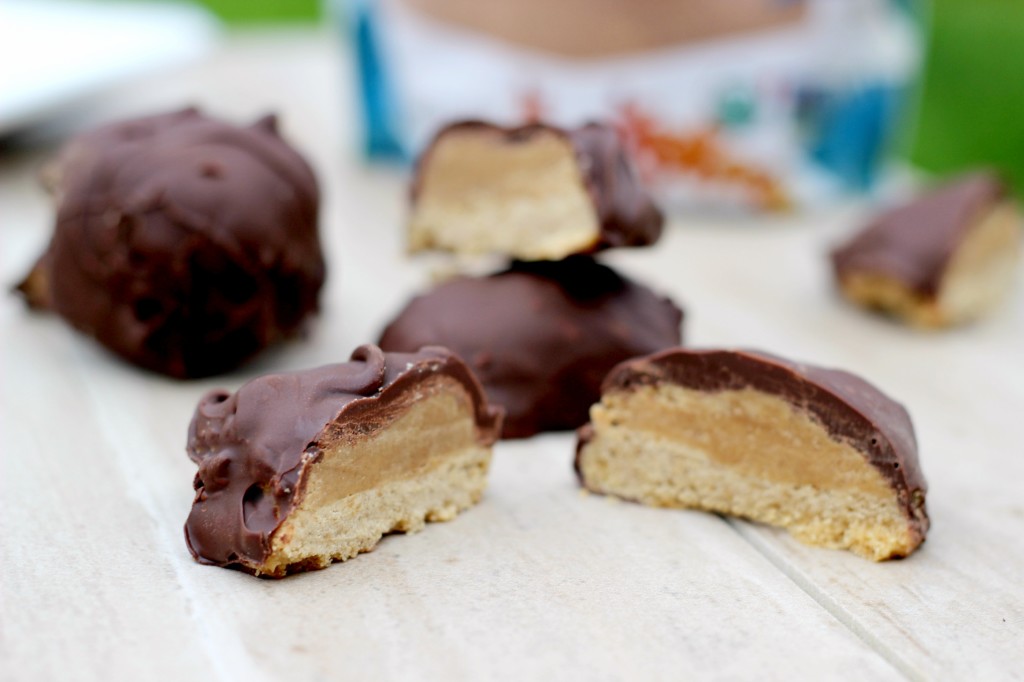 Let's face it. There is nothing quite like a girl scout cookie. Whether you are a fan of the thin mint, samosas, tagalongs or one of the man other flavors girl scout cookies just puts a smile on everyone's face. Every year around this time the schools and neighborhoods are flooded with girl scouts selling their infamous cookies and although they are absolutely delicious we can all agree that they are definitely not healthy. Now I am not an advocate of depriving yourself of treats or certain foods because life is just wayyyyy to short but I am an advocate of taking what you love and seeing if you can make it better- healthier for you.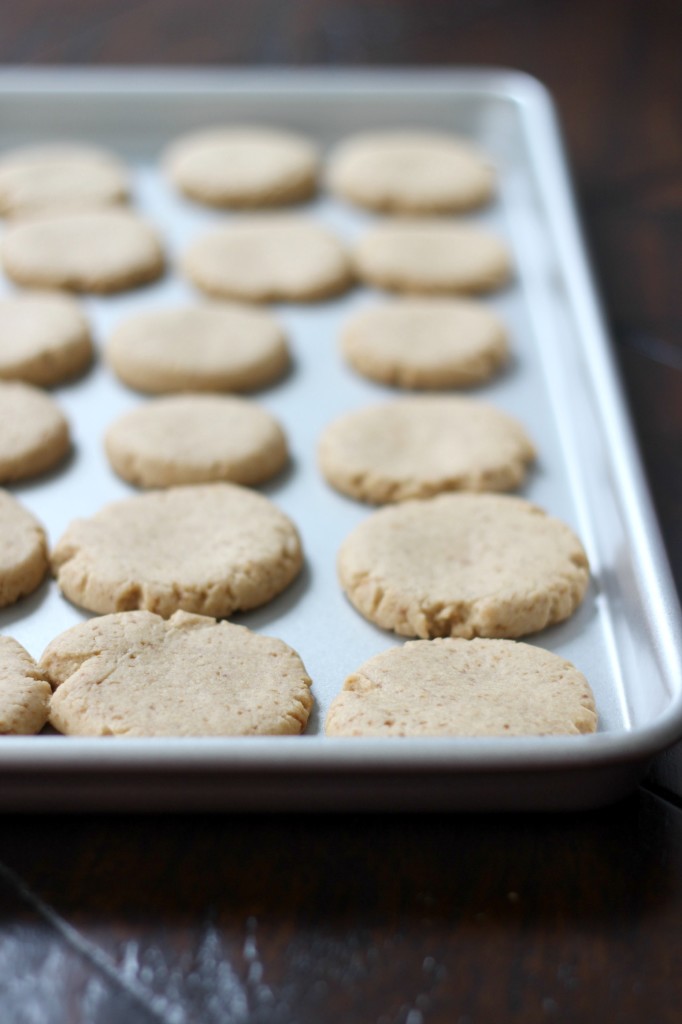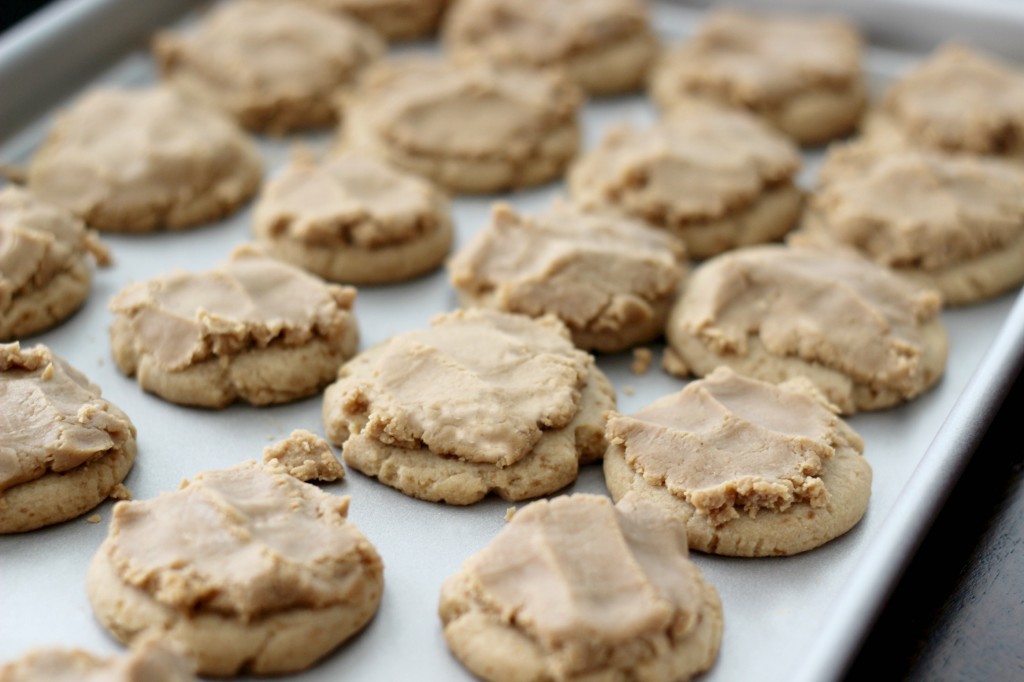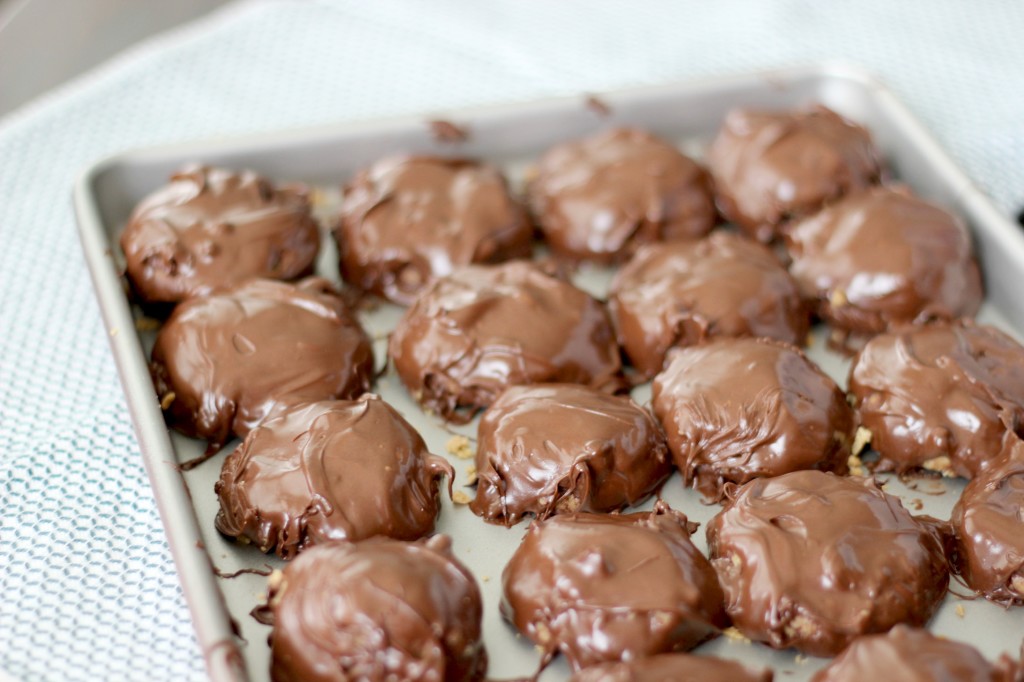 This year I am determined to make it a healthier year. A year full of delicious food that doesn't hurt or harm your body. A year full of healthy eating habits and goals that I can actually stick to! So with that said I am BEYOND excited to share with you my non-gmo (organic) tagalongs. Everything in this recipe is organic and the kicker is the sugar component is not only organic but its coconut sugar. Yes, coconut sugar- my new found favorite. I swear you would never know that these tagalongs are organic and besides the fact that they "look" homemade due to my marvelous chocolate dipping it would be hard for you to even taste the difference between the real things and my homemade version. I like the fact they look homemade- Do you?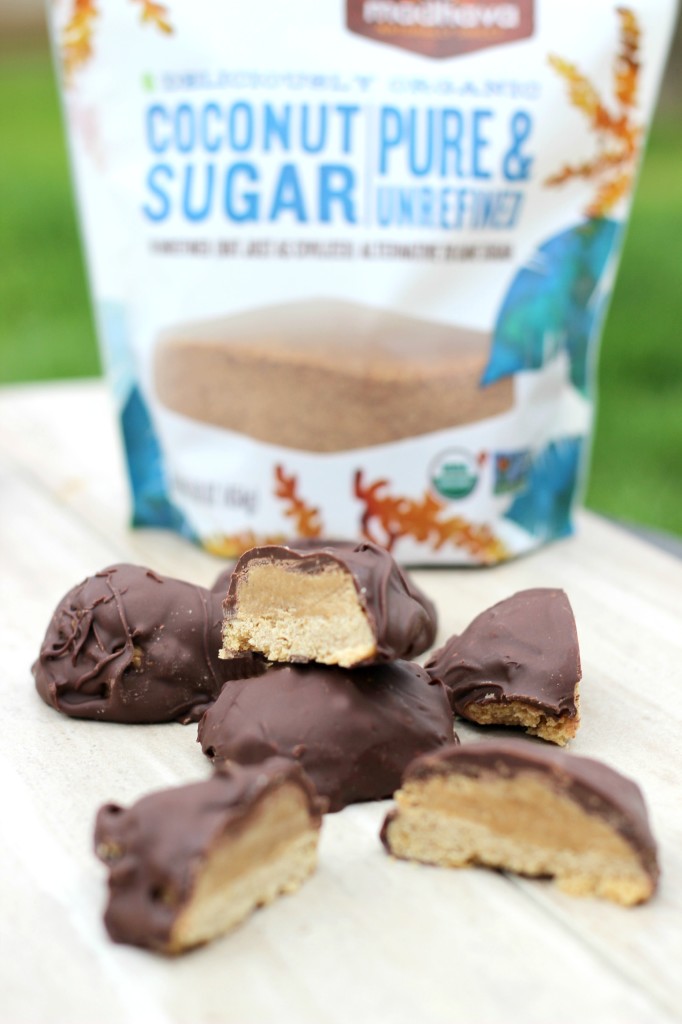 Why non-gmo? GMO stands for Genetically Modified Organisms, which refers to any food product that has been altered at the gene level. GMOs are constituents of genetically modified foods. It has become increasingly important for us to watch the use of GMO's in our food products because the risk of GMO's are still unknown. Possible side effects like extreme allergies in children, gastrointestinal damage, immune system disorders and infertility are just a handful of the risks involved with modifying the ingredients found in the foods we eat. I don't want pesticides and chemicals making their way into my little kids bodies if there is something I can do about it. GMO's have not been proven safe and therefore if I can avoid them then my m motto is why not? There is never any harm in eating something that is all-natural and at the same time still as delicious as the original. That is why I love Madhava products!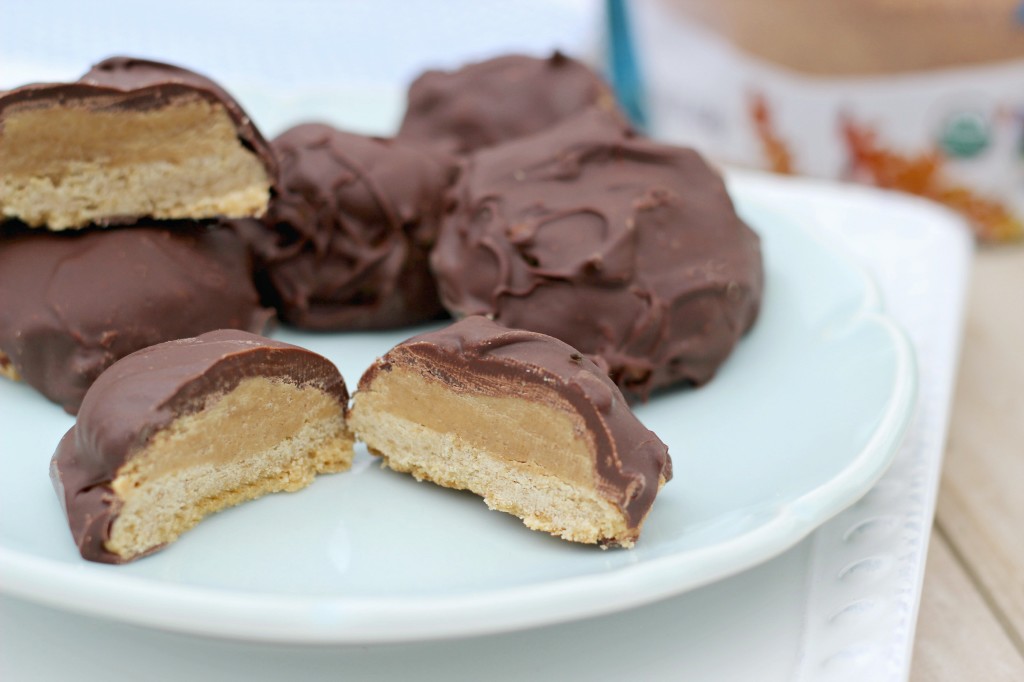 All of my readers are in luck today because Madhava is running a "New Year, Sweet You" social media contest celebrating a commitment to a sweeter and healthier lifestyle! Madhava is giving one of my readers a gift pack full of amazing Madhava products to get your New Year started off on the right track. The prize includes the Organic Chocolate Chip Cookie Mix, Organic Better Baking Blend, Organic Coconut Sugar (what my tagalongs are made with), Organic Pure and Raw Honey and Organic AgaveFive. Doesn't that all sound to good to be true? Well it isn't and now its your turn to get your hands on these products to start implementing them into your lifestyle!
To Be Entered Into the Contest Just Follow The Rules Below:
1) Leave a comment telling me what your favorite recipe is that you wish was more healthier for you
Extra Entries:
1) Like Madhava on Facebook
2) Follow Madhava on Twitter
3) Follow Madhava on Pinterest
4) Follow Madhava on Instagram
Healthier Mock Girl Scout Tagalongs (Non-GMO)
Author:
Kitchen Belleicious
Ingredients
2 sticks organic butter, softened at room temp
½ cup Madhava Coconut Sugar
2 cups organic all purpose flour
½ tsp baking powder
¾ tsp sea salt
1 tsp vanilla extract
2 TBSP organic milk
For the Filling:
1½ cups organic peanut butter
1 cup powdered sugar
2 tsp vanilla extract
¼ tsp sea salt
For Dipping:
1½ cups or 12 ounces of half semi-sweet chocolate and half milk chocolate chips
Instructions
To Make the dough:
Cream together the butter and coconut sugar. Add in the flour, baking soda and salt. Stir and mix together. Add in the milk and vanilla extract. Mix until the dough comes together and forms a soft ball. It will be soft but not sticky. Place a spoonful of dough forming it into a small ball and place on a cookie sheet. Take the back of a spoon or spatula and flatten it slightly to form a disk shape. Repeat with the remaining dough. Bake at 350 for 11 minutes or until slightly golden brown.
Allow the cookies to cool while you make the filling. Cream together the peanut butter and powdered sugar slowly in a mixer (low speed as to not throw sugar all over the place). Once the peanut butter and sugar start coming together add in the salt and vanilla. Cream together for 1 minute. Place small spoonfuls (about 1 tsp) of the filling onto each cookie round. Allow to cool in the refrigerator for 30 minutes before dipping them in chocolate.
Melt the chocolate in a microwavable bowl heating at 30 second intervals and stirring each time between. Remove the pan of cookies from the refrigerator and begin dipping each cookie into the melted chocolate. Place on a cookie sheet lined with wax paper and allow to cool completely before eating by placing them back in the refrigerator for up to an hour. Store in a airtight container in the fridge .
I created this post and recipe in partnership with the Madhava Natural Sweeteners. As always, all opinions are my own!