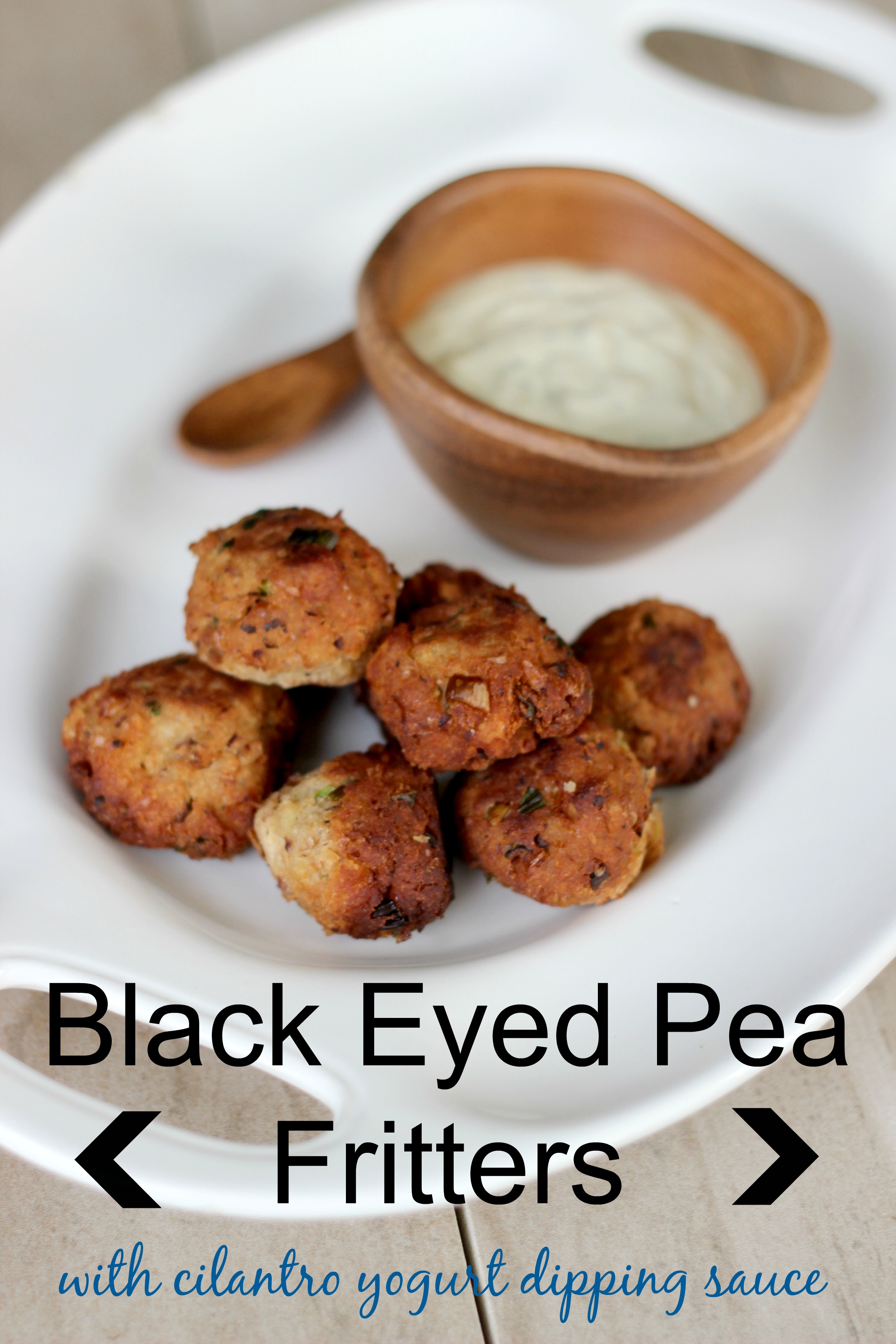 I was asked back during the holidays why I wasn't helping myself to a big side of black eyed peas. My response of course was "because I don't like them" but when challenged as to why I do not like Black Eyed Peas I didn't really have a good answer. So many of us are like that. There are foods we just don't like for no other reason than we said so… Am I Right? After much thought I came to the conclusion that it wasn't the taste of the black eyed peas but the texture. I just didn't like the texture and so I decided to change how I viewed black eyed peas and used them as the base for a fritter.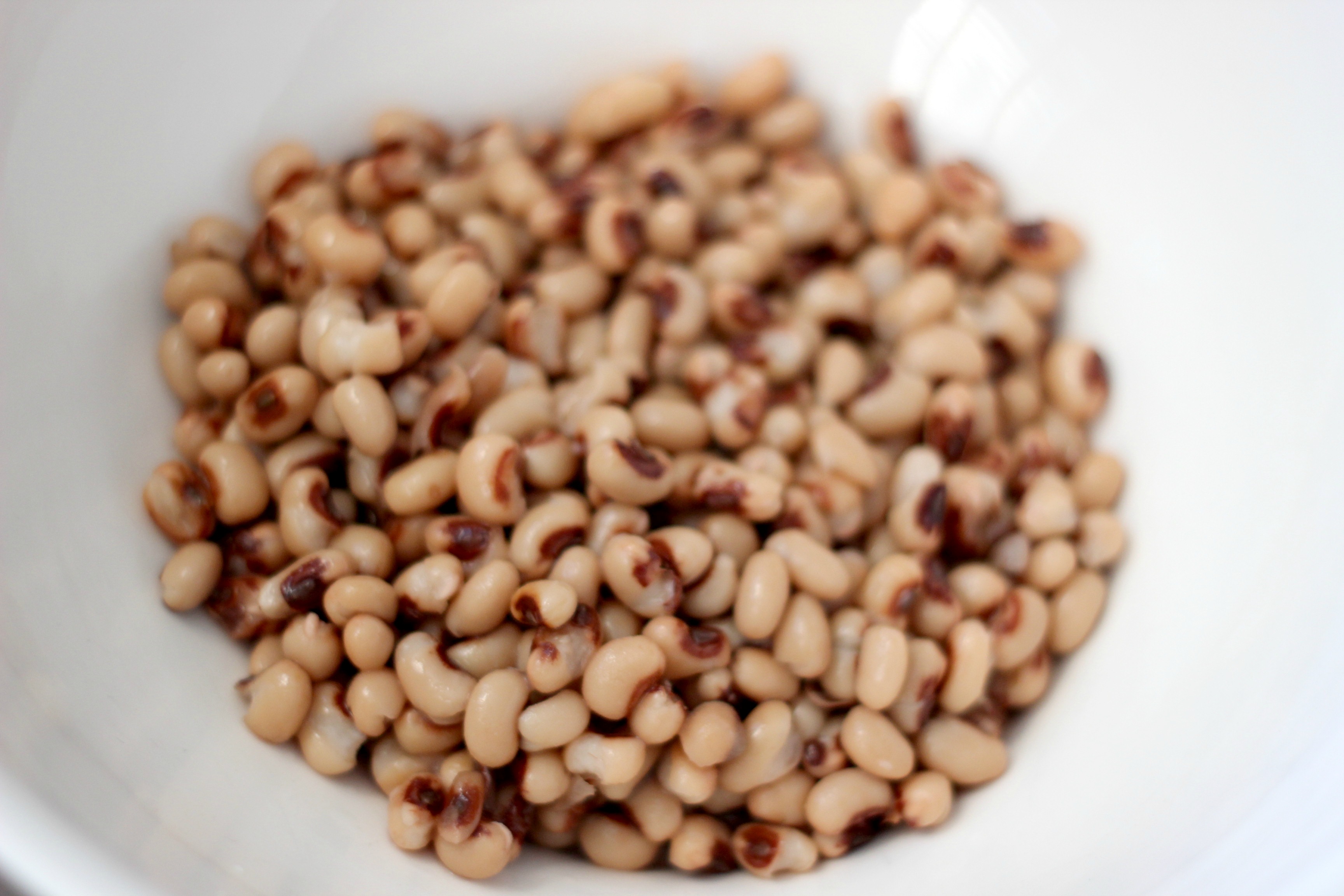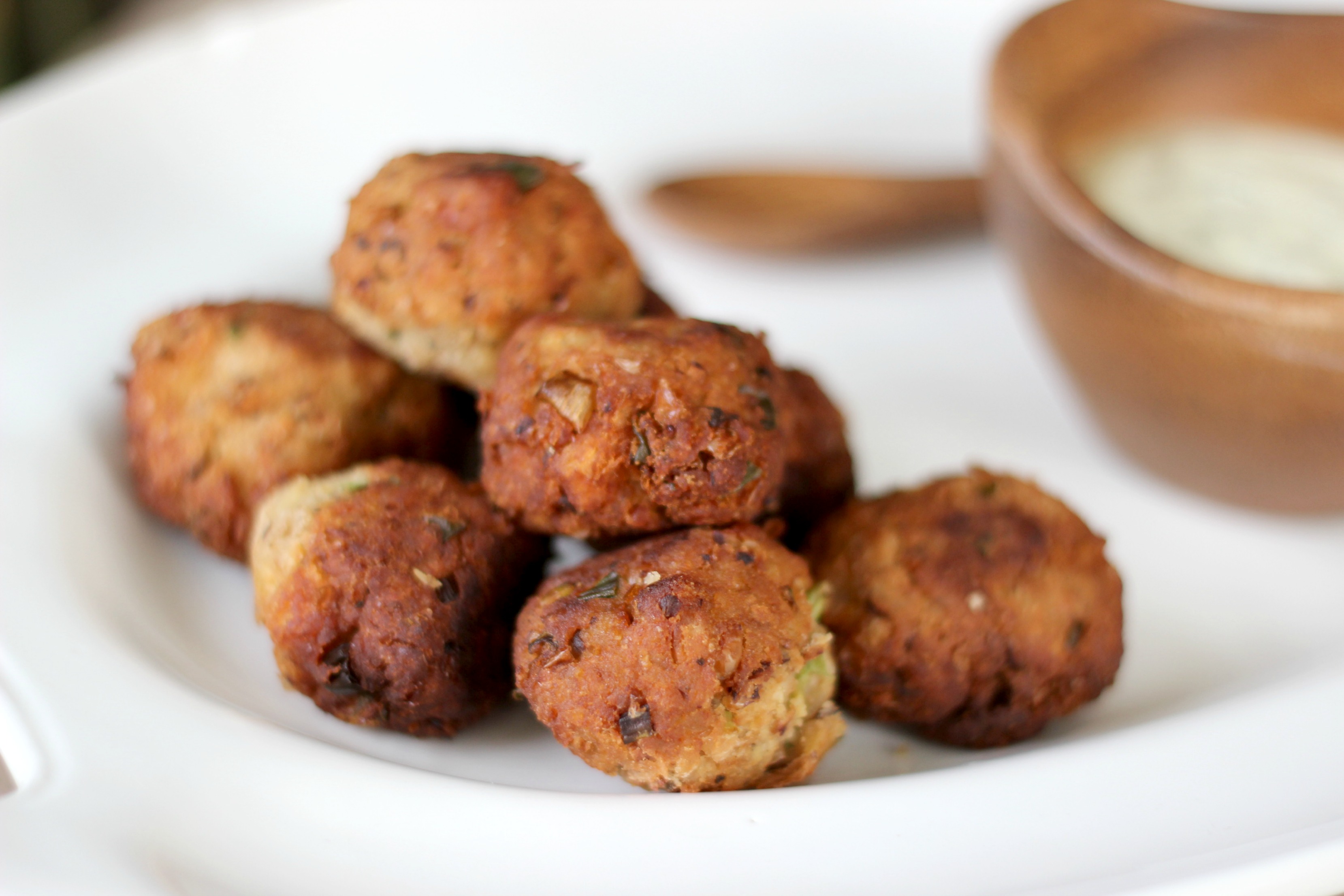 My motto has always been when in doubt fry it! So I created a mouthwatering batter comprised of mashed black eyed peas, mustard, green onions, mashed garlic and spices and then dropped spoonfuls of it into piping hot oil. IT WAS AMAZING! A cross between a hushpuppy and a side of black eyed peas. The taste was spot on and the texture- now that is texture I can do any day of the week. Chewy in the middle and golden brown and crispy on the outside.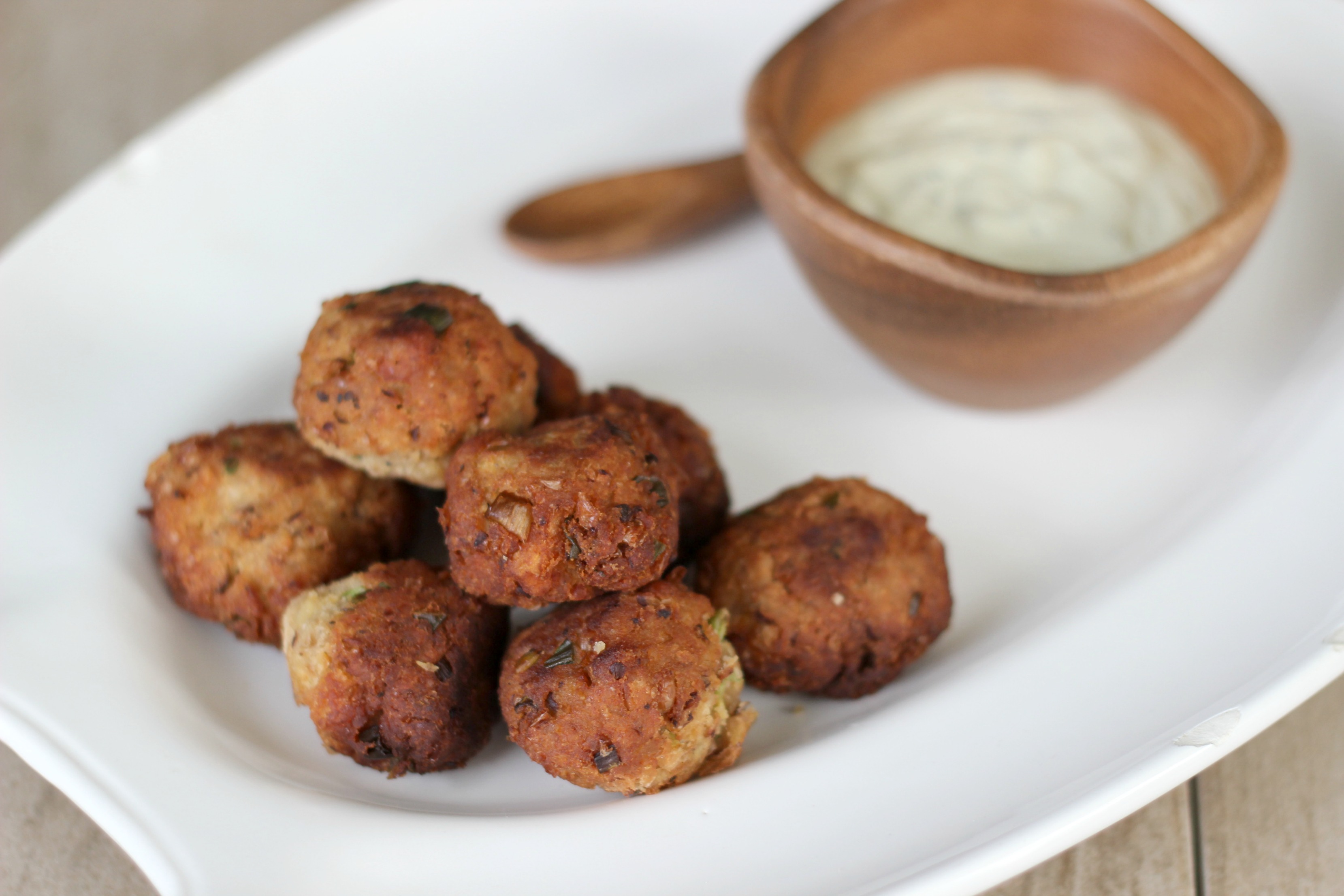 I am just throwing this out there but I honestly think as part of your new year's resolution you should make my FRIED BLACK EYED FRITTERS! They are every bit as delicious as they sound!
Black Eyed Pea Fritters
Author:
Kitchen Belleicious
Ingredients
1 15 oz. can of rinsed black eyed peas
1 tsp baking soda
3 green onions, chopped
1 TBSP mustard
1 egg
4 TBSP bread crumbs
½ tsp salt
½ tsp pepper
½ tsp thyme
¼ tsp red pepper flakes
1 tsp garlic paste or 1 tsp minced garlic
For the Cilantro Dipping Sauce:
½ cup yogurt
½ cup mayo
1 tsp honey
4 TBSP cilantro
¼ tsp salt and pepper each
½ tsp garlic powder
Combine all ingredients in a small blender for 30 seconds to 1 minute.
Instructions
Place black-eyed peas in a bowl and mash with a fork. Beat the egg with the mustard and garlic and add to the peas. Stir and add in the remaining ingredients and stir together to combine. Form into golf-ball size balls and set aside. Heat ½ inch of oil in a large skillet or cast iron pan over medium to high heat. (Note: A little trick I learned from my mom- if you sprinkle a little flour over the oil and it bubbles you know the oil is ready). Add the fritters to the oil gently and fry for abut 2- 21/2 minutes per side (for total of 4-5 minutes). Drain on a paper towel-lined plate and enjoy with the dipping sauce.