---
Hot chocolate is one of the best inventions in the world! It makes me smile. Dark, milk, white or mocha/ I am a sucker for a good (huge) cup of hot chocolate. I am also a sucker for the taste of salted caramel. It's sweet salty, rich and just darn delicious. Combine my favorite drink with one of my favorite flavors and you get one heck of treat! My salted caramel hot chocolate mix is sure to warm your insides and put a smile on your face this Holiday season.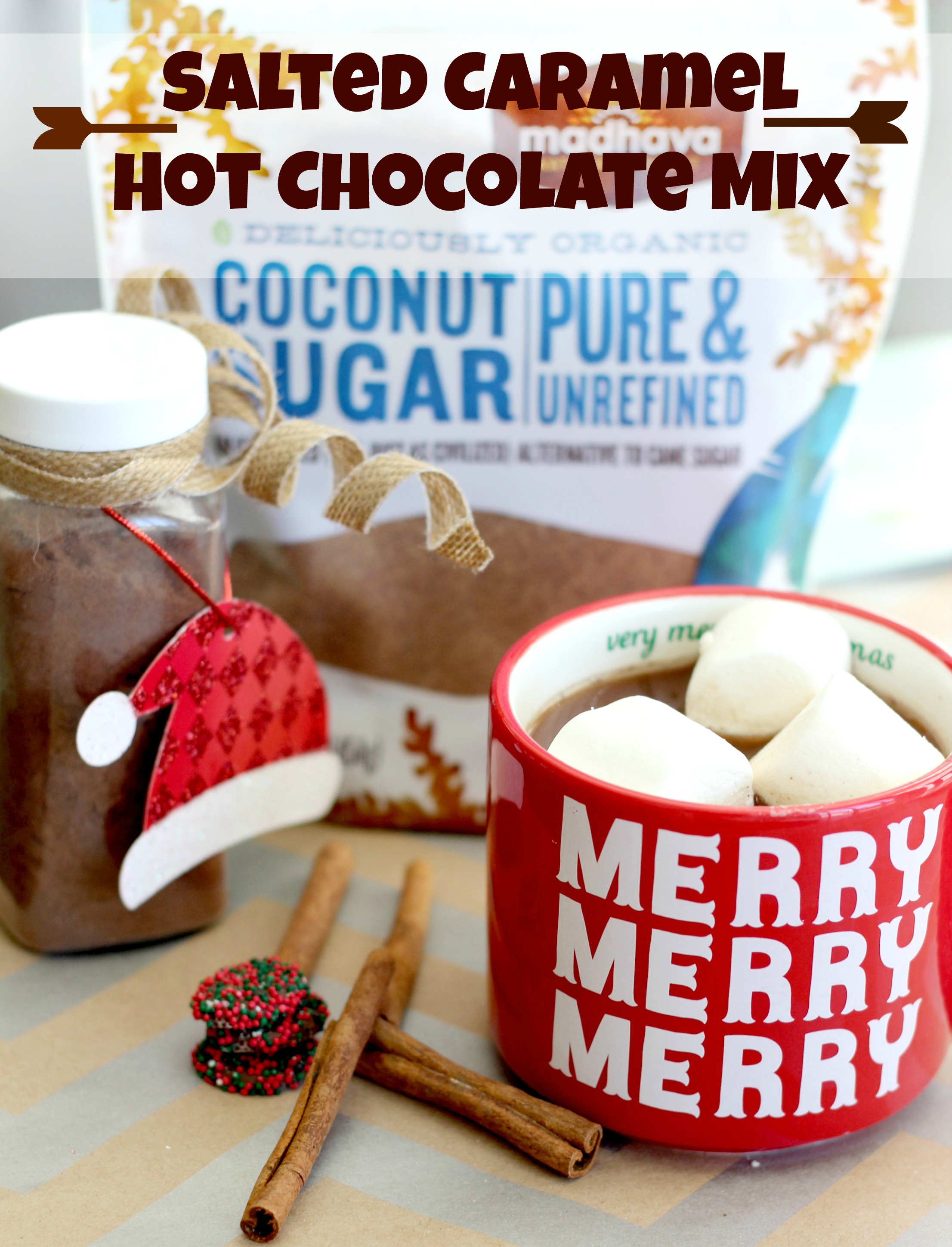 The key's to this mix is that there is no dry milk powder (score!), there is liquid vanilla extract in the dry mix (crazy huh!) and it is made with Coconut Sugar! Madhava Coconut Sugar at that. Madhava Coconut Sugar is all natural and blends perfectly with the chocolate and caramel flavors. Surprisingly, it doesn't taste a bit like a coconut and has its own subtle taste, making it a perfect 1:1 replacement for refined sugar.. The caramel flavor in the mix is easy to include by adding in a handful of caramel (store bought or homemade- see below) and grinding it up to a thin powder along with the other ingredients. I am giving you an extra little treat with this hot chocolate mix because I am also including my SUPER EASY PEASY MICROWAVE CARAMEL recipe. If you can use a microwave you can make caramels:) Try it!
Madhava is an amazing company with a mission to bring us, the consumers, healthy alternatives to highly processed, refined sugars and artificial sweeteners. They have recently expanded their line to include pancake mixes and other creative syrups like Coffee Syrup and Maple Cinnamon Syrup. Both of which are delicious! This year for the Holiday Season Madhava is throwing a huge contest by giving away! This is one you will definitely want to ENTER! See below for the details:)
Healthier Holidays with Madhava Giveaway
To give our fans the gift of a happy, healthy holiday, we're giving away weekly prize packs through the end of the year. To make things even sweeter, one Grand Prize winner will receive a Nespresso VertuoLine Coffee and Espresso Maker and a supply of Madhava products. All you have to do is share!
Open to legal US residents only, Must Be 18 or older to enter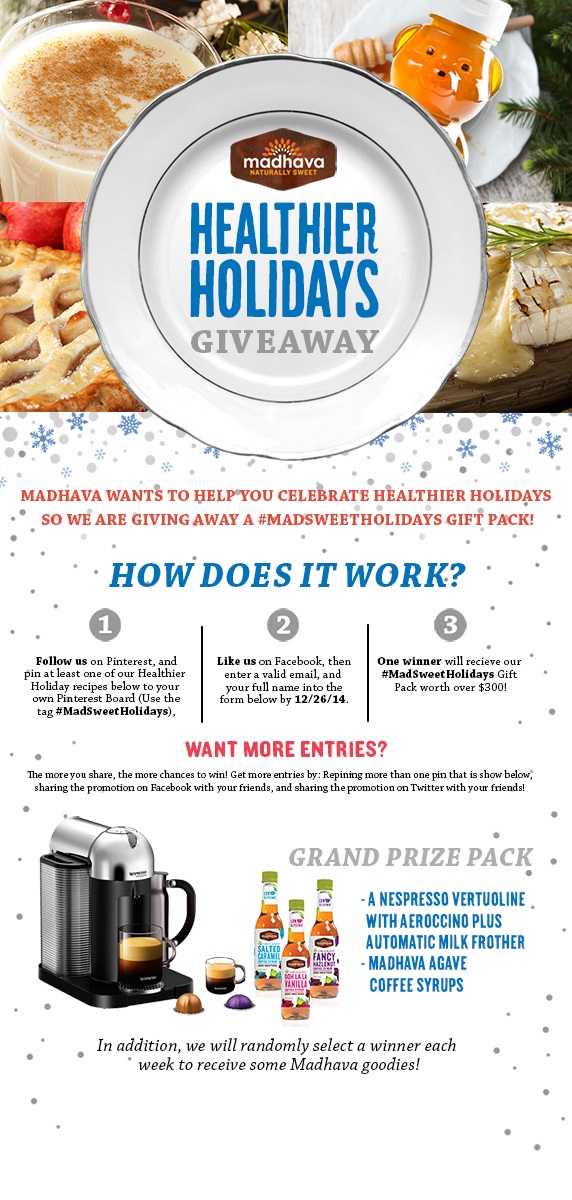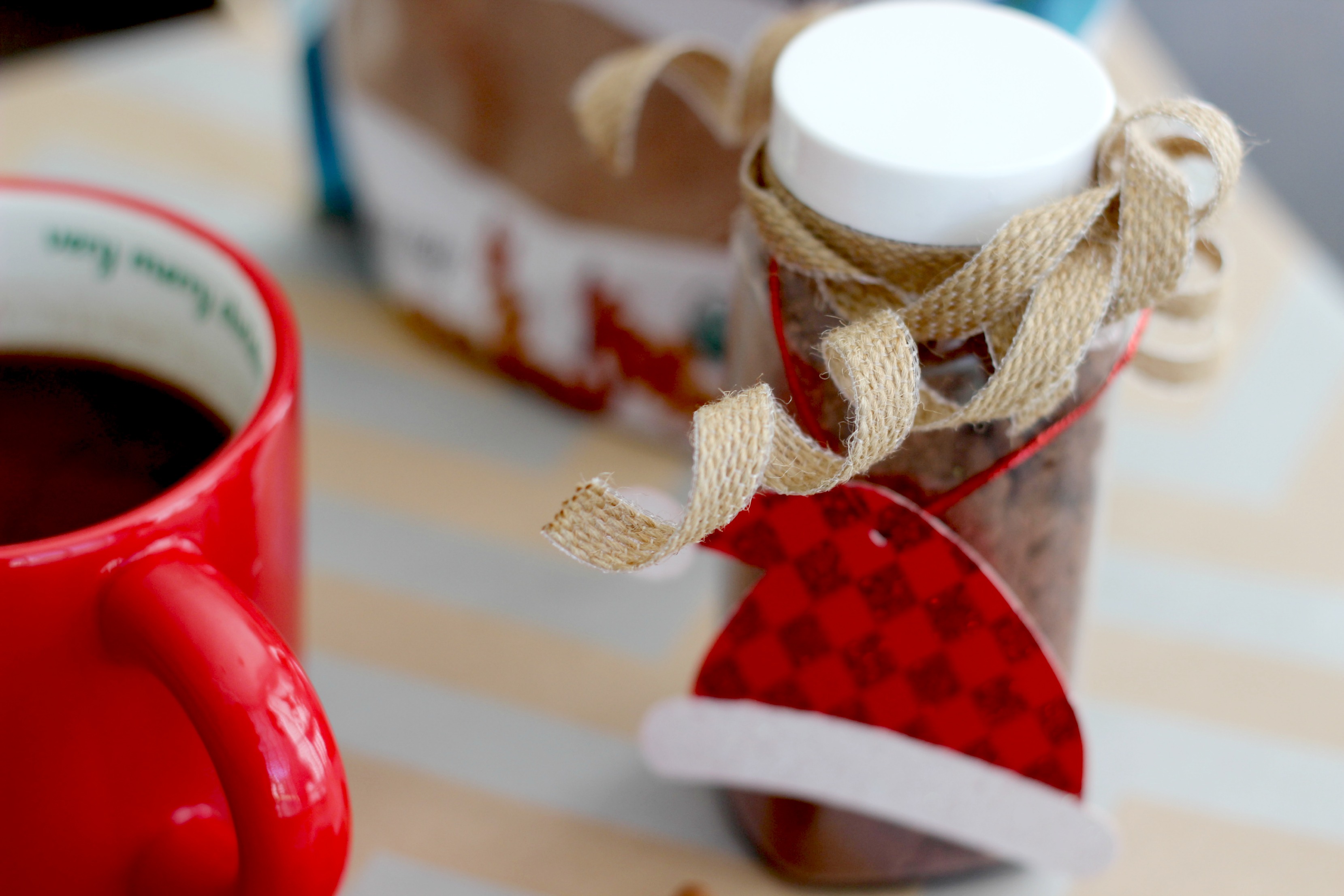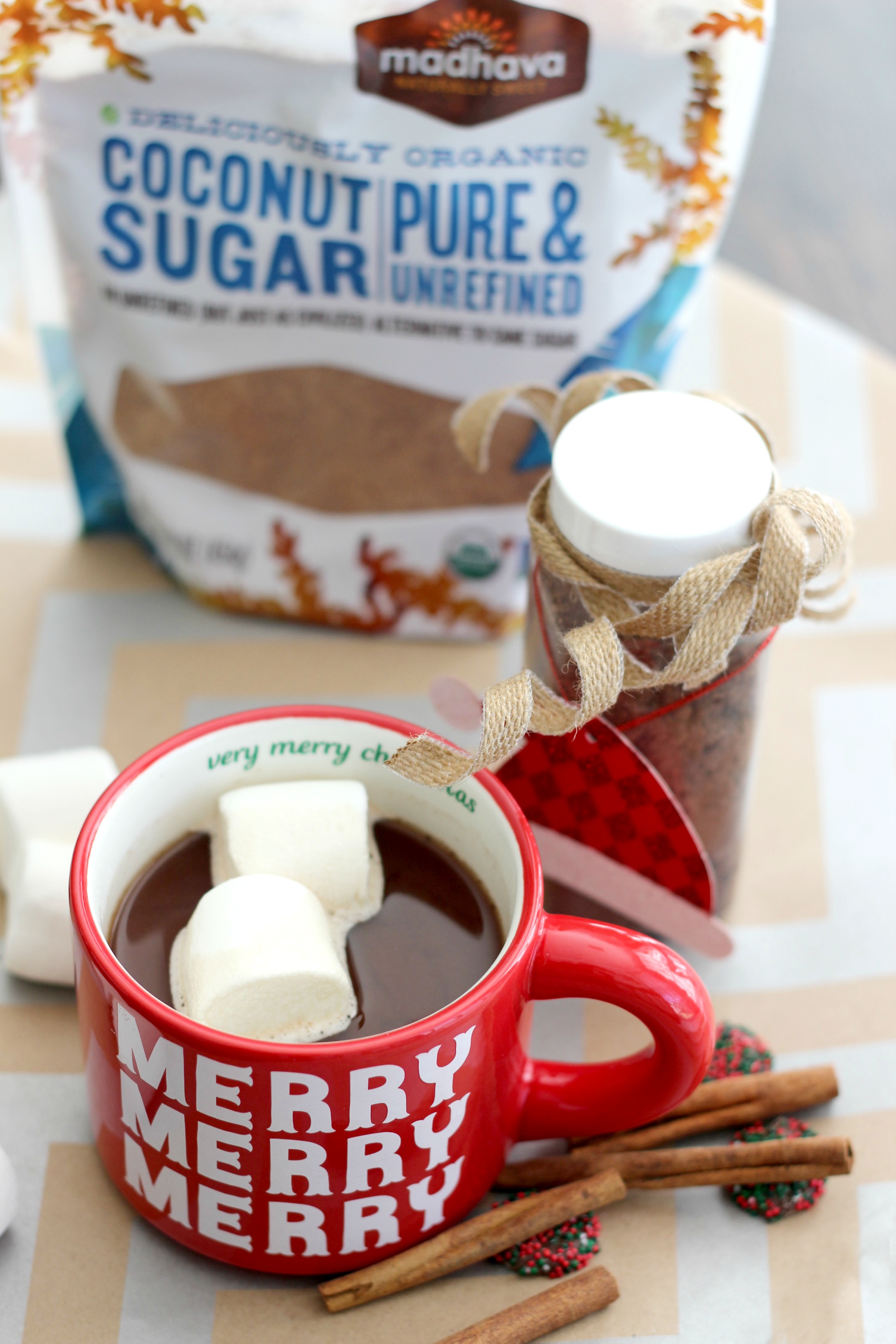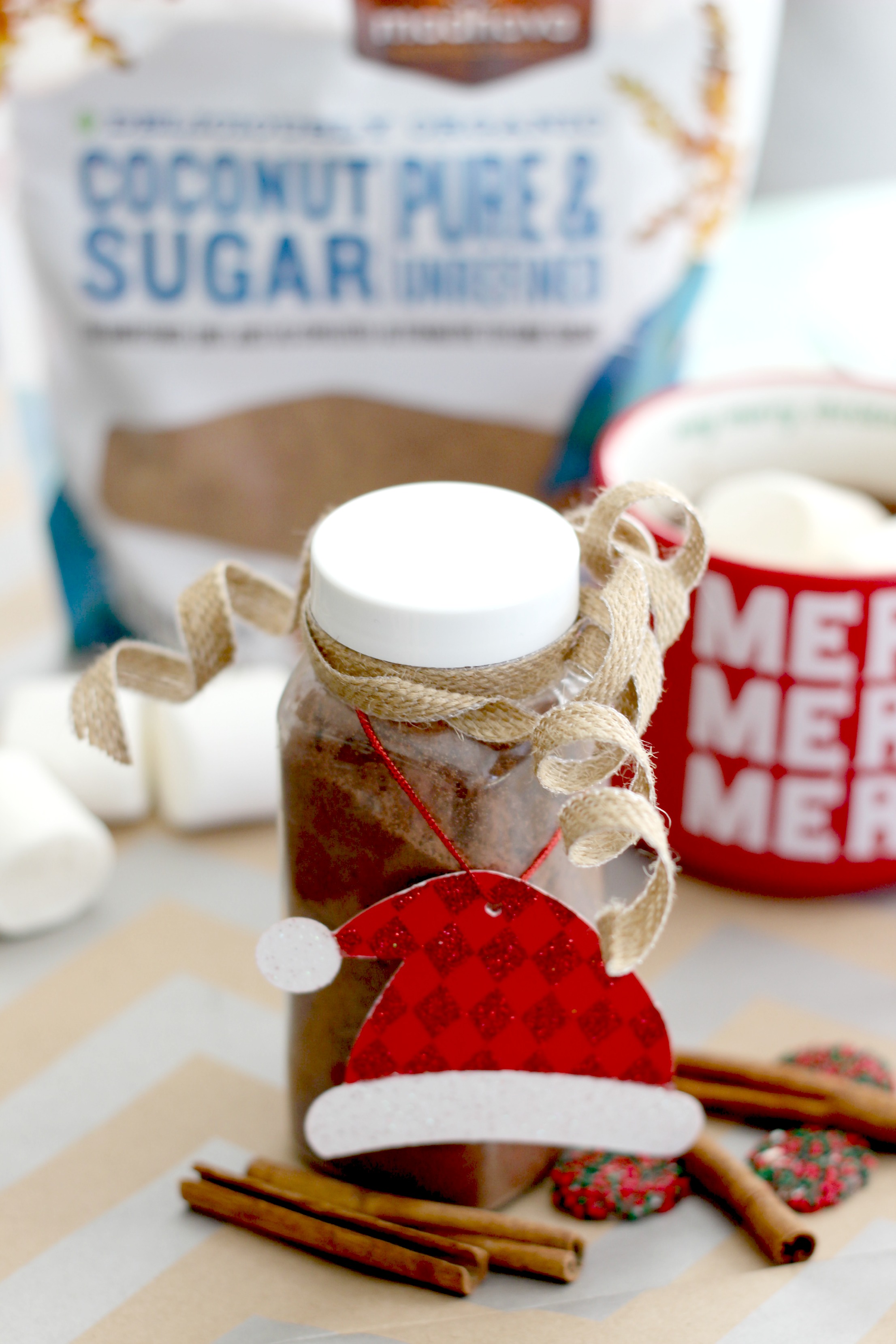 Salted Caramel Hot Chocolate Mix+Microwave Caramels
Author:
Kitchen Belleicious
Ingredients
½ cup coconut sugar
½ cup unsweetened cocoa powder
1 tablespoon cornstarch
1.5 ounces semi-sweet chocolate, roughly chopped
1.5 ounces dark chocolate, roughly chopped
¼ teaspoon vanilla extract
⅛ teaspoon fine sea salt
around ⅛ cup caramel pieces (chopped) either store-bought or following my recipe below
Homemade Microwave Caramels:
1 stick unsalted butter
½ cup light corn syrup
1 cup coconut sugar
½ cup sweetened condensed milk
¼ tsp salt
1 tsp vanilla extract
Instructions
For the Caramel: Line a baking sheet with parchment or wax paper and set it aside.Place butter in a large microwave safe bowl and melt. Add in the rest of the ingredients except for the vanilla.Return to microwave and cook mixture on HIGH power for 6 minutes until it reaches 240 degrees with a candy thermometer. If it isn't done after 6 minutes return to the microwave and cook for increments of 30 seconds until it does reach 240 degrees.
Remove bowl from microwave. Add in vanilla extract and mix well. Pour mixture into prepared baking sheet. Place in refrigerator until set, about 20 - 30 minutes. Break up the caramel into as many pieces are you want in your mix ( I chose about ⅛ cup of caramel pieces.)
Combine all ingredients in a food processor and blend until powdery. To prepare: use 3 TBSP of the hot chocolate mix to 1 cup of boiling milk or water.