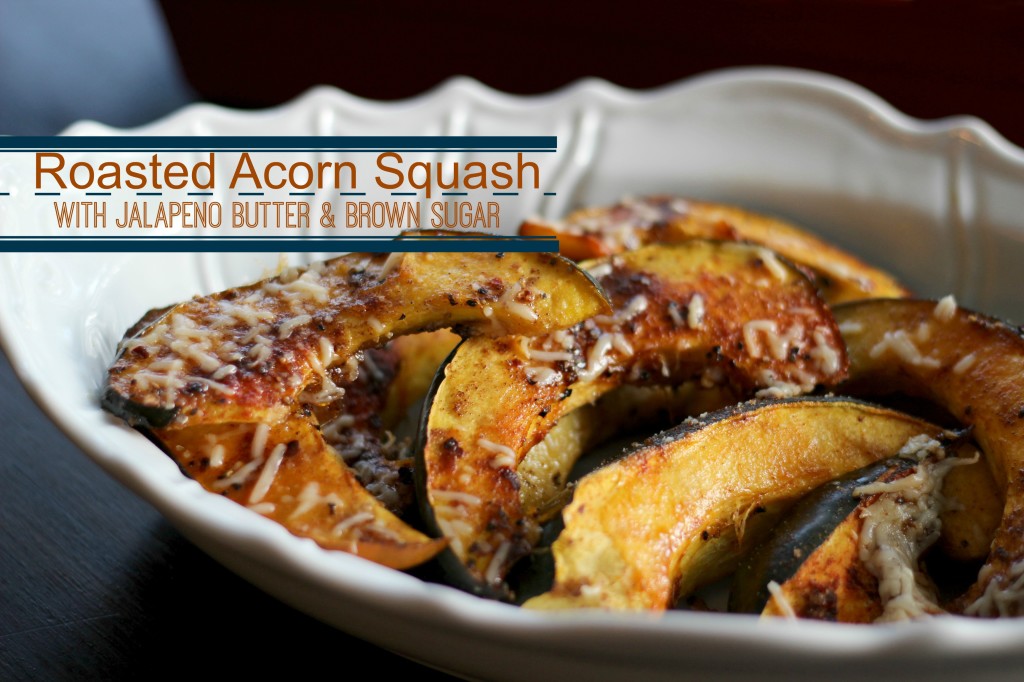 I have sat here and tried to write this post for about 2 hours now. Ughh! I still have nothing. Its not that the dish isn't absolutely spectacular and worthy of an amazing well written post- its just that I have nothing to really say about it other than it is so darn good. Usually amongst us food bloggers each new post is comprised of 3 sections- the Why, the What and the How. Why did we decide to make this dish, What dish did we make, and How did we make it. This post "strategy" is beneficial to the reader and always works out well. I myself have stuck to this method for almost 6 years now but honestly at times I want to say forget the "rules" and just post a recipe with mouthwatering photos and a little dish summary. So with the holidays approaching and my little guy about to turn 3 ( I'm in full party mode) I have more on my mind right now than words to describe my Roasted Acorn Squash with Jalapeno Butter and Brown Sugar.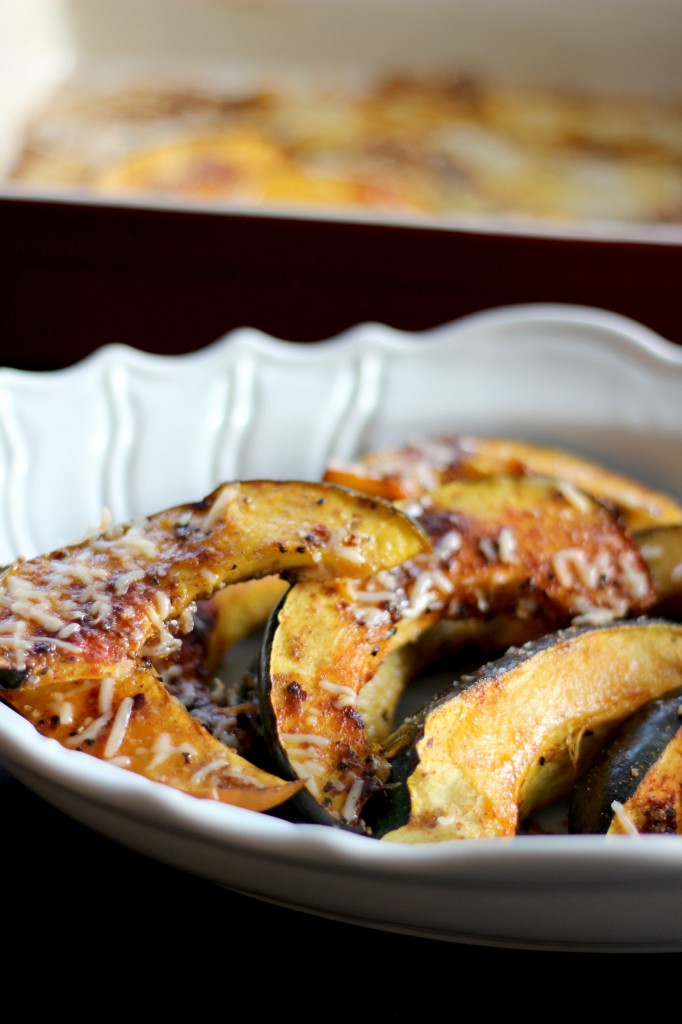 I will say this though- the dish is to die for. The flavors of the sugar and jalapeno mask the squash flavor just enough to where you would think you are eating a decadent piece of candy. It is rich, comforting and full of flavor. Unlike its peers the spaghetti squash or summer squash, it is dense and nutty and lends itself more nicely to high temperatures due to its thick skin making it a perfect veggie for roasting. The jalapeno gives it a nice kick and the garlic and sugar bring the sweet and savory flavor head on.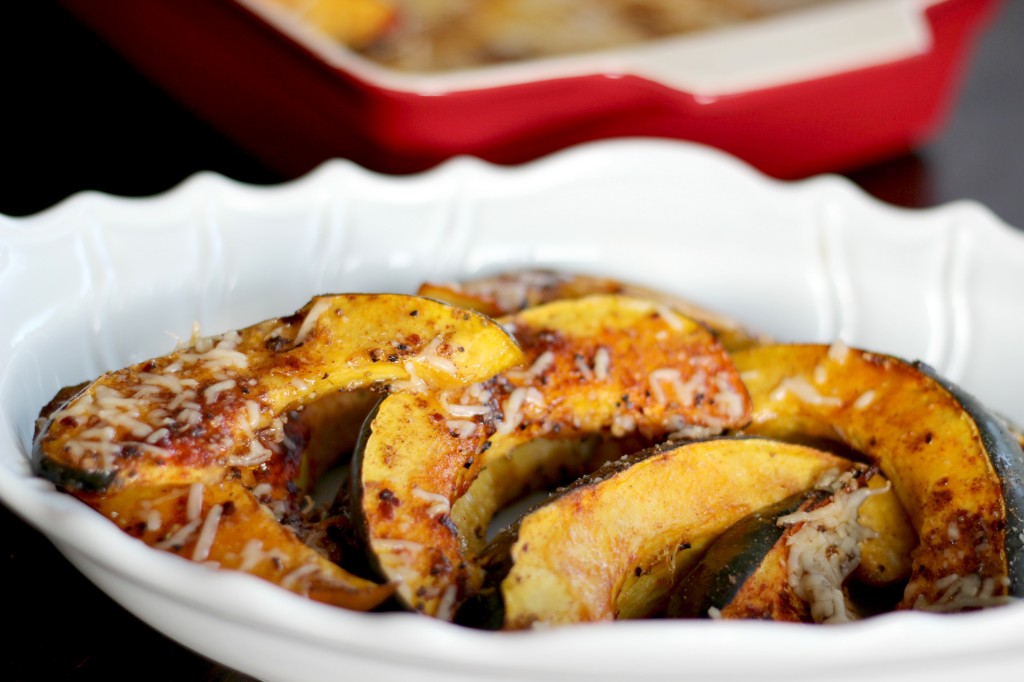 I have prepared my squash by cutting it into small wedge like shapes but you can still do this recipe and leave the squash cut into halves or even chop the squash into bite size pieces (skin removed). With Thanksgiving just a few weeks away this is the ULTIMATE SIDE DISH for your family meal.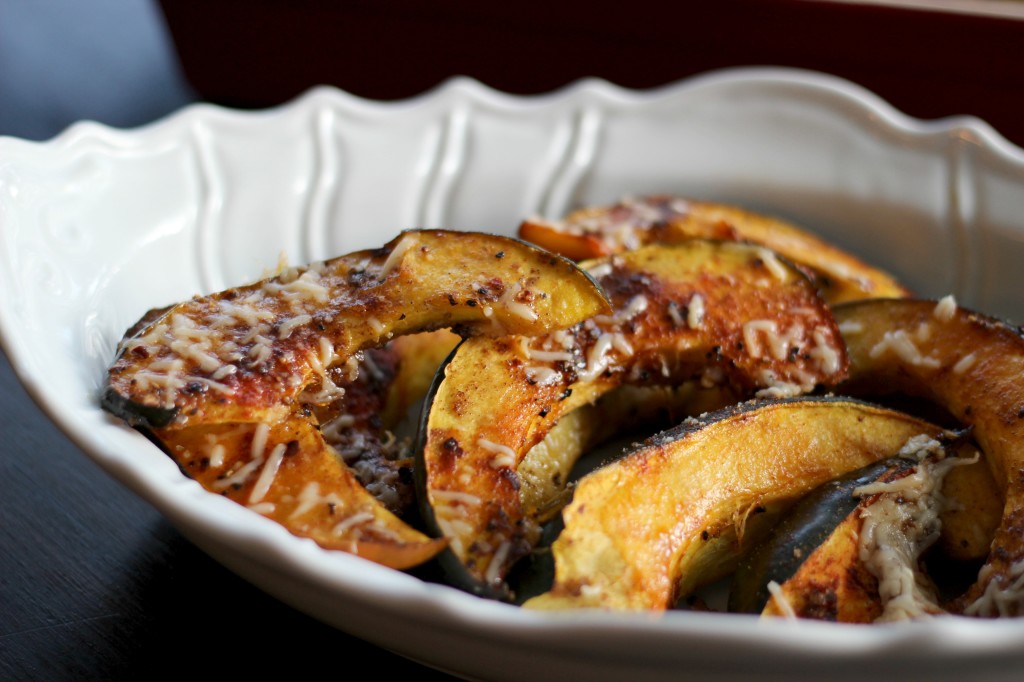 Roasted Acorn Squash with Jalapeno Butter and Brown Sugar
Author:
Kitchen Belleicious
Ingredients
1 Acorn squash
1 Tbsp Butter
3 Tbsp Brown Sugar
1 TBSP of jalapeno juice (just take straight out of the can)
1 clove of garlic mashed
1 teaspoons Maple Syrup
½ tsp salt
½ tsp cracked black pepper
Instructions
Scoop the seeds and stringy pulp out of the squash cavities and discard.
Place the squash cut-side-down on the baking sheet. Heat the butter in a small saucepan over medium heat stir in the mashed garlic, jalapeno juice, maple syrup and brown sugar. Allow the brown sugar to dissolve and remove from heat. Brush/pour over each slice of acorn squash and season with the salt and pepper.
Bake in the preheated oven for about 1 hour until the squash halves are nicely browned, and the squash flesh is very soft and cooked through. It's hard to overcook squash, it just gets better with more caramelization. But don't undercook it.