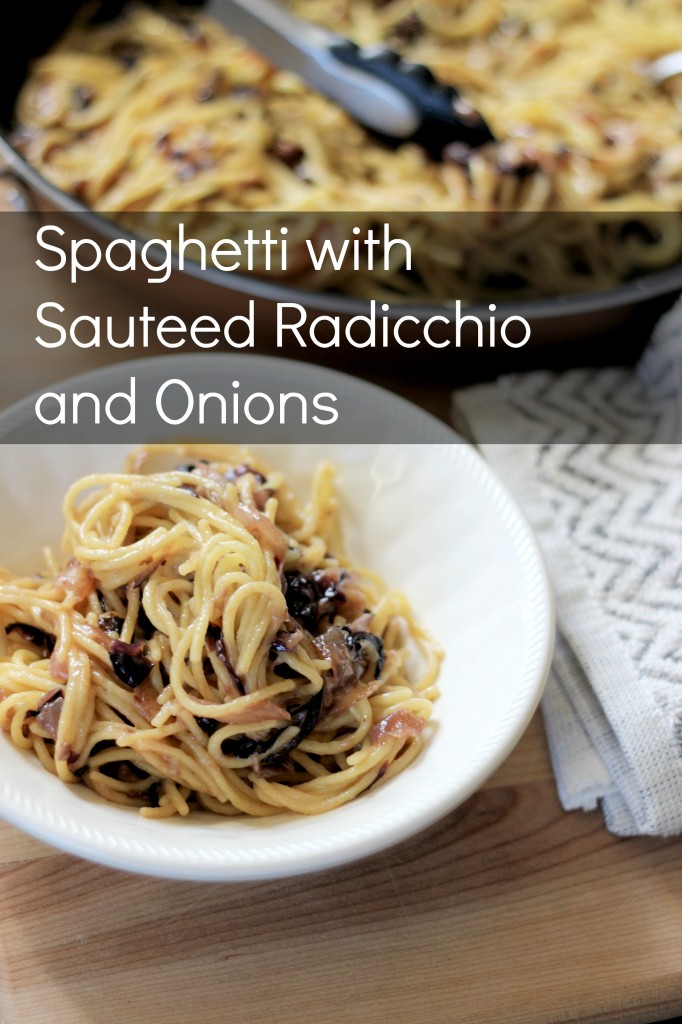 I love the transition from summer and spring like flavored pasta to fall and winter pasta dishes. Regardless of the season, I for one prefer simple over complex when it comes to my pasta sauces. A touch of butter, olive oil, garlic and cheese is just enough flavor to take me over the moon. I have recently found out how much I love basil oil and since then I use it in almost all of my dishes- especially my sauces. So…. when I saw this amazing pasta dish in a cookbook  I just had to try it but with the idea of using my basil oil in a more prominent way for the sauce.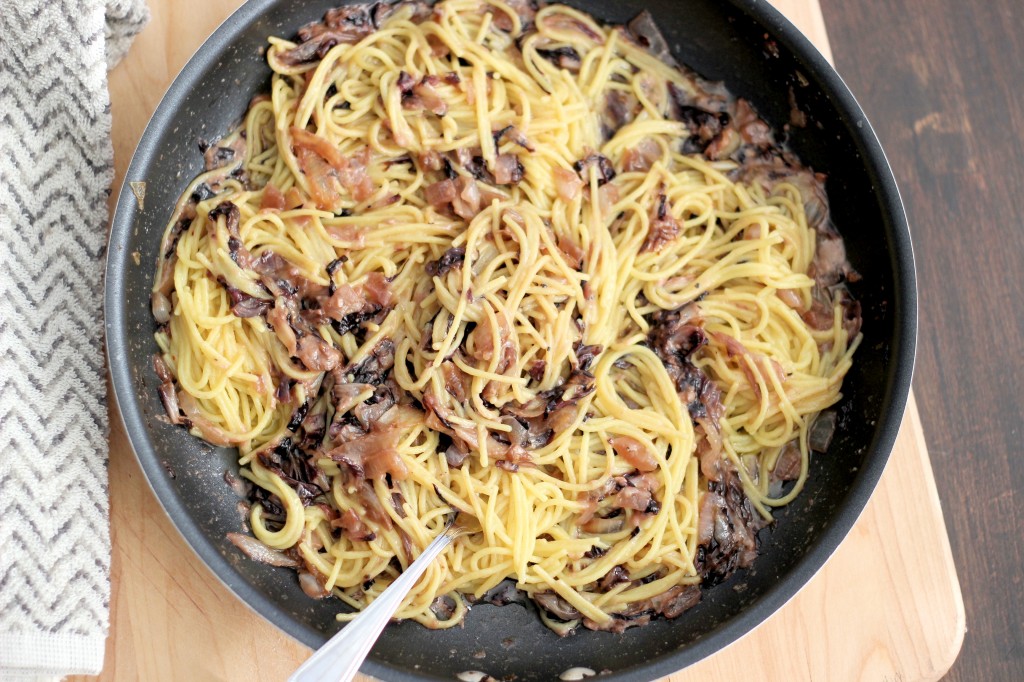 Now usually am all for making things from scratch but I am also all for making life easier and when it comes to flavored oils, unless you have tons of time on your hands (and in that case I want to know your secret) then by all means get yourself some store-bought flavored oils. They are a huge time saver and such a wonderful and simple addition of flavor to any dish. I have even used flavored oils in my gumbo (garlic olive oil) and in my chowder (red chile pepper infused oil).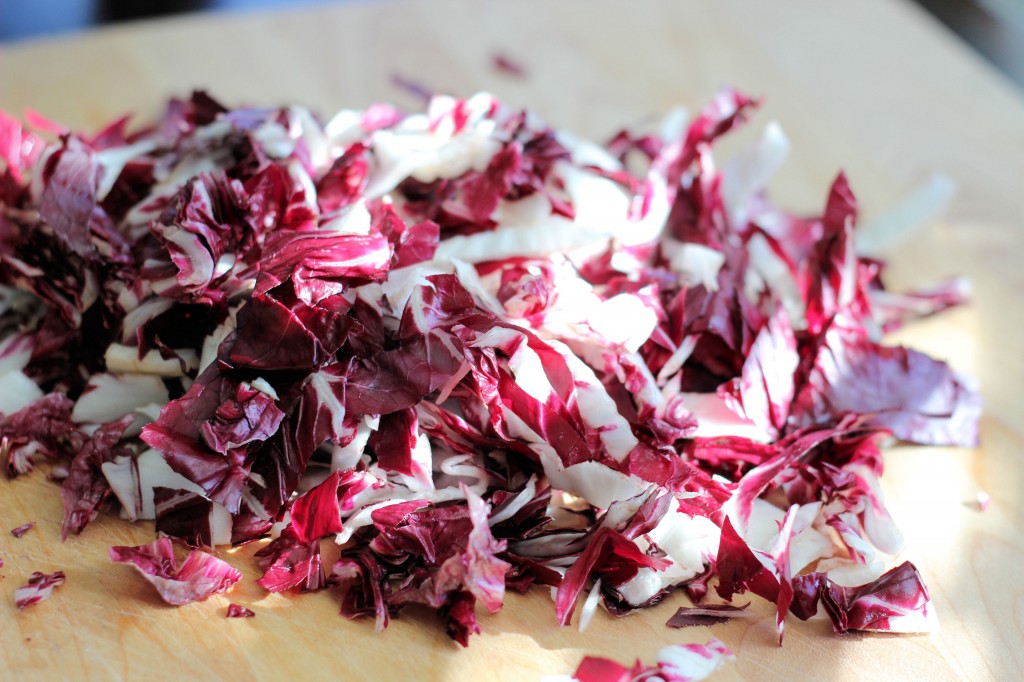 At last now to the real reason you are here. This pasta dish is going to blow your socks off because not only does it taste utterly amazing but it takes no time at all! The dish uses radicchio as one of the main ingredients along with caramelized onions.
Don't let radicchio scare you. It's a harmless veggie that when cooked properly has a wonderful flavor-
I don't lie:)
Radicchio has a tendency to be highly underrated. It has a very poignant and bitter taste if not cooked properly which is why we are sauteing the veggie first in order to mellow out its infamous sharp flavor. The combination of the basil oil, butter and cream pack a load of flavor but without being too overpowering or too time consuming of a sauce. Radicchio loves Parmesan cheese so I have made sure to use a but load of it in the sauce and right before serving. Combine the flavors of the sweet caramelized onions, the lively basil oil, the nutty cheese and bitter radicchio and you have yourself one on fire bite of goodness!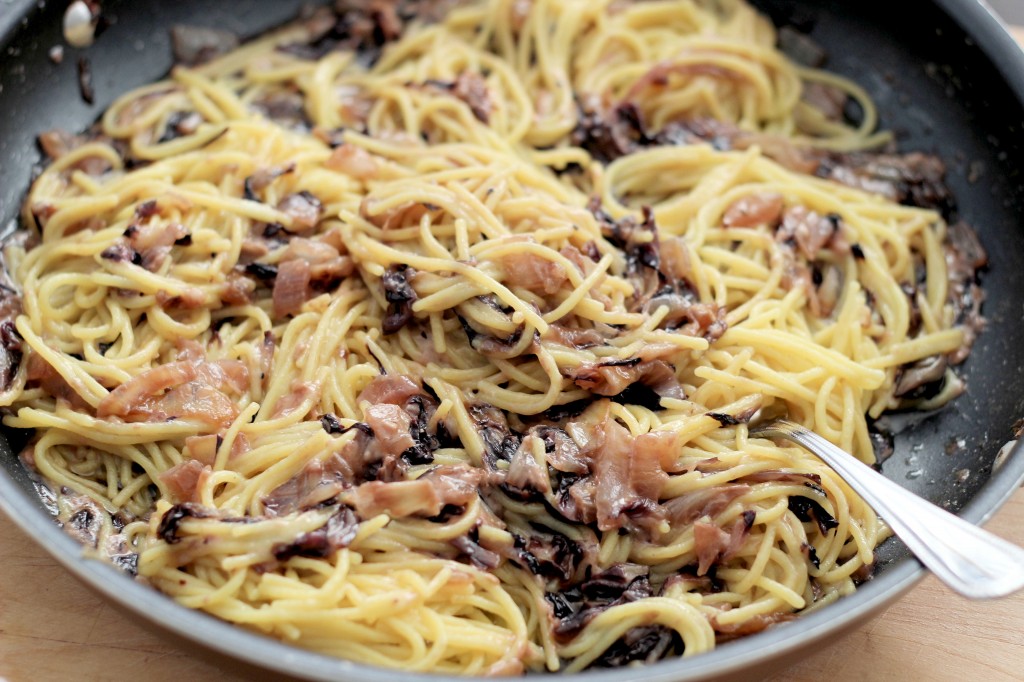 Spaghetti with Sauteed Radicchio and Onions
Author:
Kitchen Belleicious
Ingredients
5 TBSP extra virgin olive oil
1 red onion, chopped
½ of a head of radicchio (halved through core) julienned and then roughly chopped
2 tsp minced garlic
½ tsp salt
½ tsp cracked black pepper
¼ tsp red pepper flakes
2 TBSP basil infused oil ( I use Devo Olive Oil)
3-4 TBSP heavy cream
3 TBSP unsalted butter
¼ cup grated parmesan cheese and more for topping when served
Instructions
In a large skillet, heat the 6 TBSP evoo over medium to low heat and saute the onion for 8-10 minutes. Add in the radicchio and minced garlic. Cook for another 5-7 minutes uncovered then cover and turn to low and cook for another 5 minutes until the radicchio is wilted and slightly charred, turning occasionally, about 5 minutes and the onions caramelized.
Meanwhile, boil your pasta according to the package directions making sure to salt the pot while you are bringing the water to a boil. Once the noodles are tender and ready, reserve ⅛ cup of pasta water and then drain the rest.
When the onions and radicchio are ready add in the seasonings and basil infused oil. Stir. Next add in the butter and allow it to melt. Then add in the cream, 4 TBSP (1/4 cup) pasta water and the cheese. Toss with the noodles and serve with additional cheese on top!