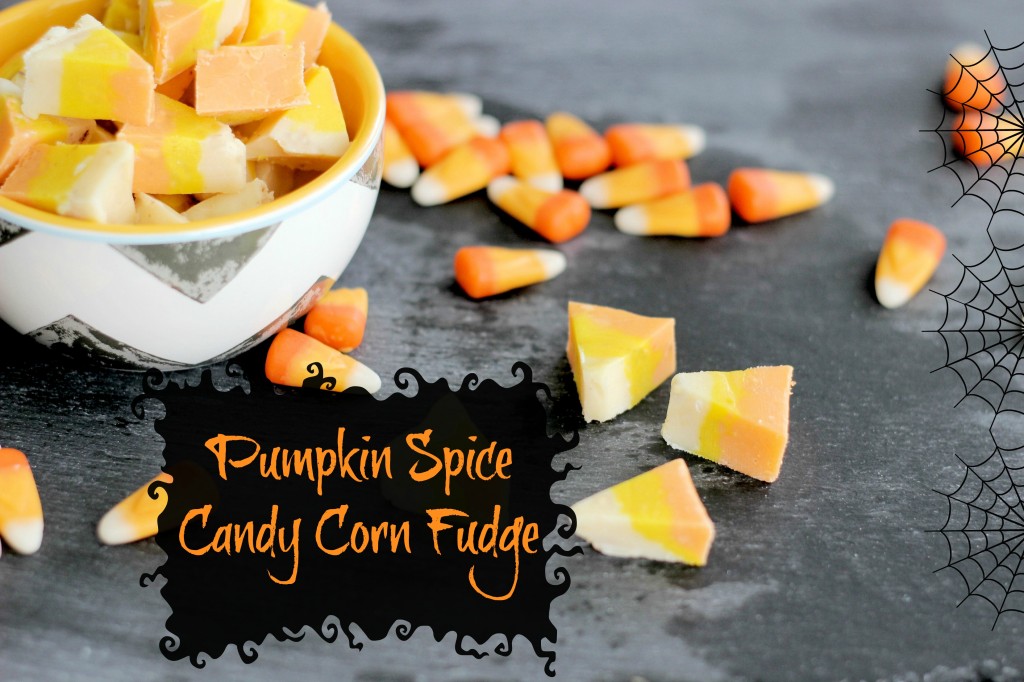 If there is one thing that reminds me most of my mother when the holidays roll around it is CANDY CORN! She is a nut for these adorable sugar filled treats. I grew up watching her love for candy corn bloom into an all out obsession and I was so excited this past week to stumble upon the latest line of flavors. Never in my life would I have thought to add different flavors to candy corn but now that I know it can be done I feel some what challenged to see if I can replicate my own version of candy corn using these new found flavors. There is Smore's Candy Corn, Pumpkin Spice Candy Corn, Starburst Candy Corn, Oreo Candy Corn, Chocolate and even Caramel.  Are you freaking out right now? I am!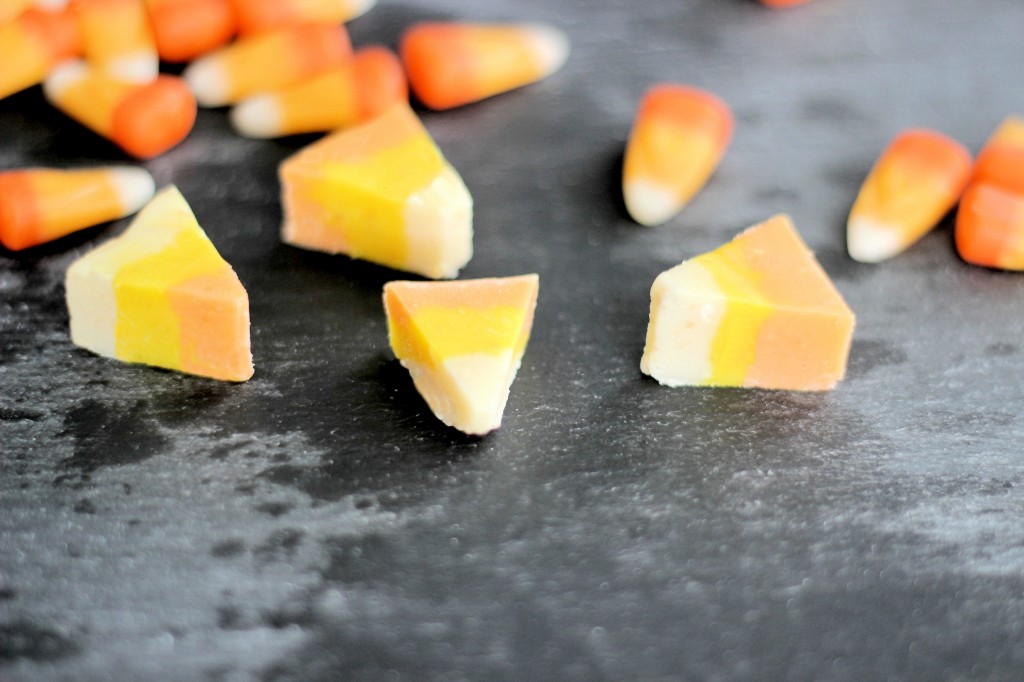 So I didn't really want to go to the trouble of making my own "candy" because I just don't have time for that these days but I do have time to make my own homemade twist on candy corn by using white chocolate. Why not have candy corn fudge? It's Fudge? It's shaped like a candy corn and it has the flavor of pumpkin spice? Why not Candy Corn Fudge? Why Not?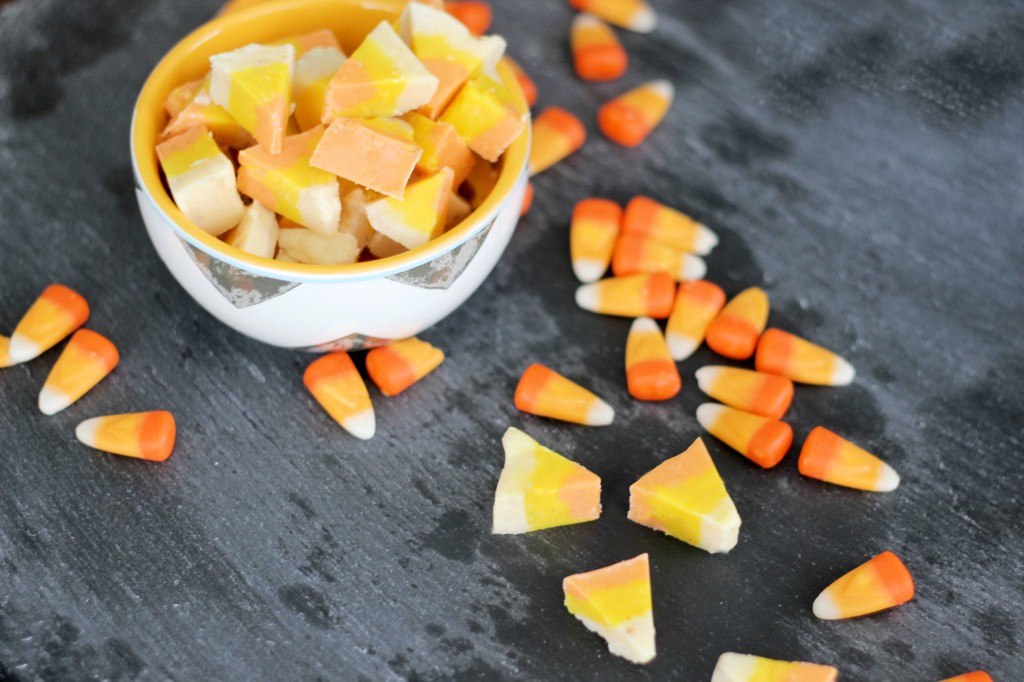 This is the easiest recipe ever! Pay very close attention to what I am about to tell you so you don't miss a thing:) Melt 6 cups of premium white baking chocolate with 2 cans of sweetened condensed milk ( Isn't it a shame you have to use sweetened condensed milk? It is only the best thing on earth) add a hint of vanilla and a spoonful of pumpkin spice and allow to set. Wheew! I am exhausted now- aren't you!
Pumpkin Spice Candy Corn Fudge
Author:
Kitchen Belleicious
Ingredients
6 cups premium white baking chocolate
2 cans (14 oz each) of sweetened condensed milk
2 tsp pumpkin pie spice (depending on how much pumpkin flavor you want)
1 vanilla extract
¼ tsp cinnamon extract
Instructions
Prepare a foil lined greased 8x8 or 9x11 pan (depending on the thickness you prefer) for the fudge and set aside. Melt the milk and chocolate in a large saucepan over medium to low heat until the chocolate is all melted. Remove from stove and stir in the pumpkin spice, vanilla and cinnamon extract. Separate the mixture into 3 separate bowls and working quickly. Pour the first "white" mixture into the pan, then color the 2nd bowl of chocolate with yellow food coloring and then pour onto the top of the first white layer. With the 3rd bowl color it with the orange food coloring then pour onto the 2nd yellow layer. Allow 2-4 hours to set. Cut into triangles resembling candy corn with the white layer as the top/point of the rectangle.