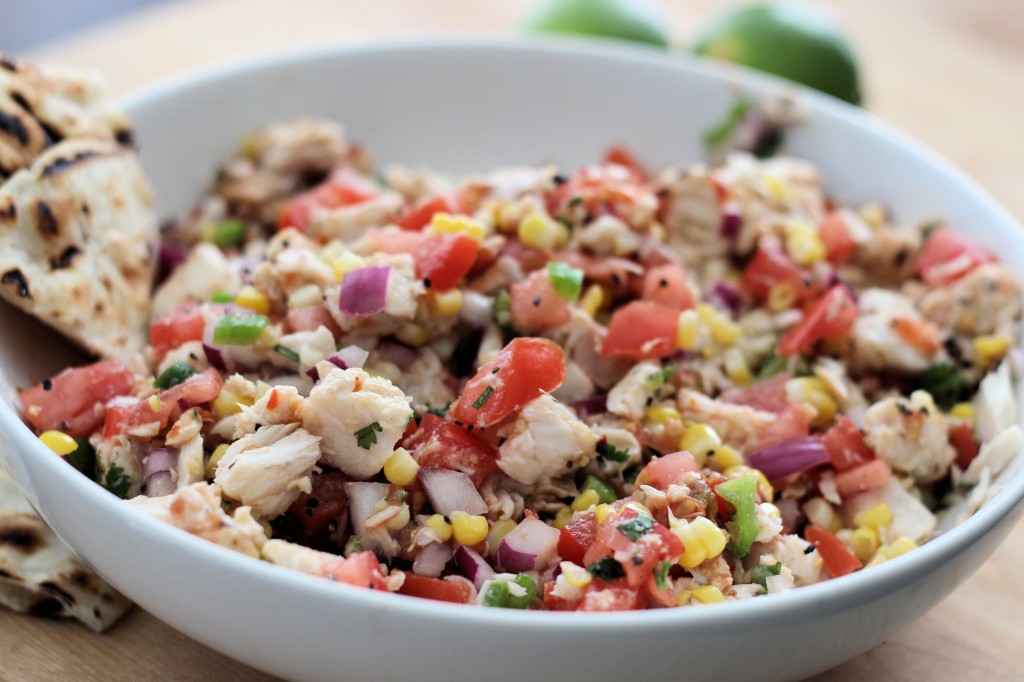 The title Mock Fish Ceviche sort of contradicts itself doesn't it? I can't help it!  I am a stickler for doing anything but the ordinary when it comes to cooking. Traditionally, ceviche is raw fish that's "cooked" by marinating it in acidic citrus juice. However, I had a plate full of amazingly delicious grilled fish from the night before and I wanted to do something different this time around. After eying my ripe mango and bright green limes in the fruit basket it came to me, Why Not Do A Ceviche? Who says IT HAS TO BE RAW? WHO SAYS?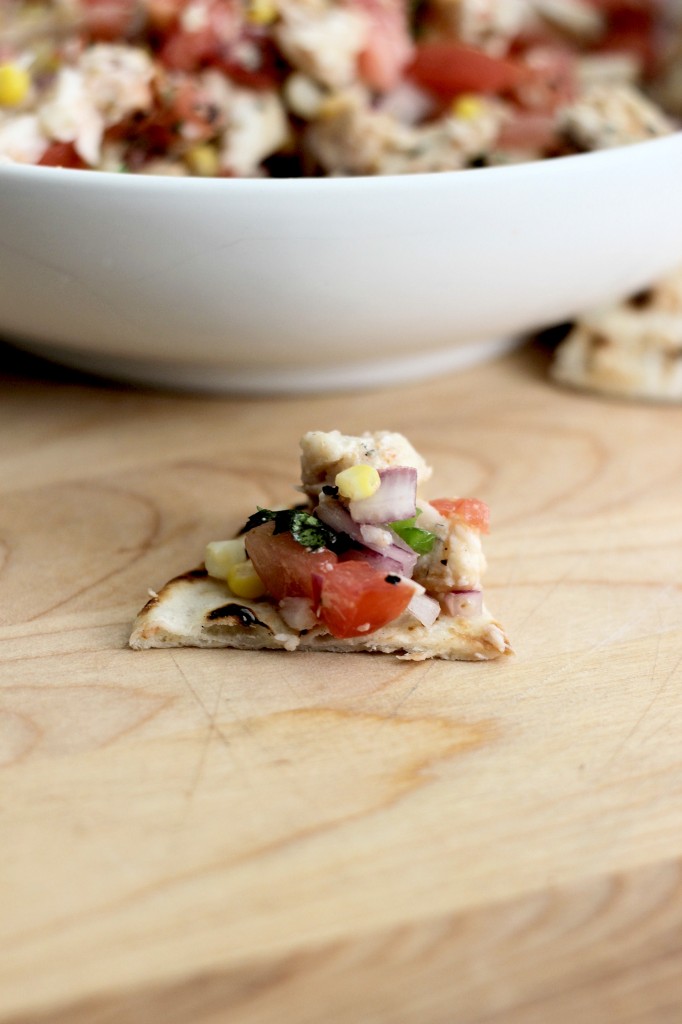 What I love about this recipe is that everyone can do it. If I am being honest I have never liked the idea of making my own traditional ceviche before because I was intimated with the idea of "cooking" the fish in the acidic juices. What if there wasn't enough acid? What if the fish isn't sushi-grade or it didn't cook all the way? It seems a little risky to me (not to everyone but to me) so I've opted to just chow down on it at restaurants.  With my Mock Fish Ceviche now you can have your own version of ceviche at home without all the fuss and worry. For this Mock version you can use any cooked fish you want like tilapia, cod, trout and tuna to create the most delicious seafood concoction. The secret to the sweet and spicy taste of my ceviche is the spicy sweet mango hot sauce! It is divine and blends in so nicely with the other flavors. It's like sitting on a deck watching the sunset in Mexico while you eat ceviche. Okay, who am I kidding. It's not like that but it sure does make you want to be in Mexico sitting on a deck watching the sunset eating ceviche:))
Mango, Limes, Tomatoes, Corn, Beans, Cilantro, Pineapples, the possibilities are endless for this based on your personal preferences. The recipe can easily be double for a large group of people and it is a great switch from the old classic dips and chips to bring to your next party!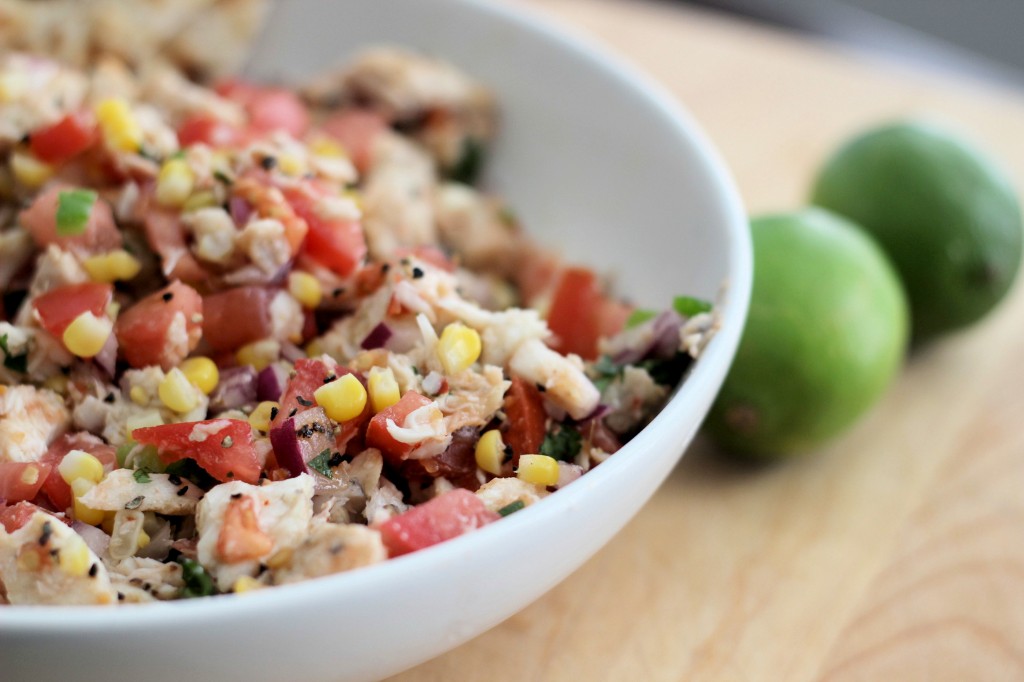 Mock Fish Ceviche
Author:
Kitchen Belleicious
Ingredients
2 cups cooked fish (trout, cod, tilapia) roughly chopped
⅓ cup cooked corn
¼ cup lime juice
2 TBSP mango juice
3 TBSP clam juice
3 TBSP chopped fresh cilantro
½ tsp paprika
¼ tsp salt
¼ tsp cracked black pepper
1-2 jalapeño peppers, minced
2 small tomatoes, finely chopped
½ cup very thinly chopped red onion
⅛ cup minced green onions
Instructions
Mix all the ingredients together in a large bowl except for the fish. Once the ingredients are all combined add in the fish and toss. Cover and chill for at least 20 minutes.
Sprinkle with extra cilantro and an avocado just before serving.