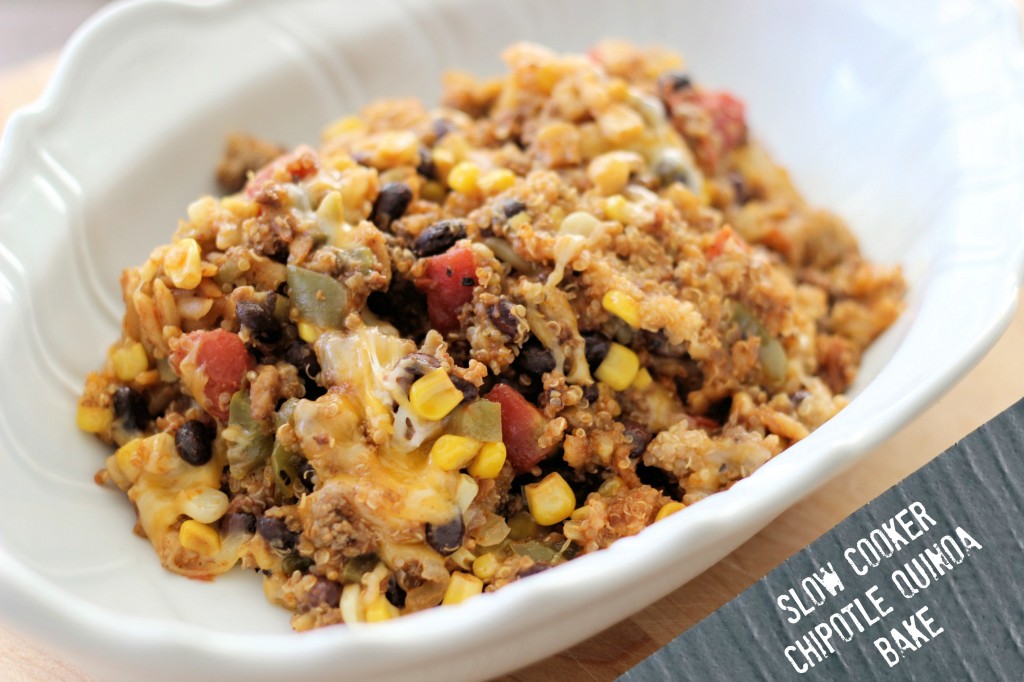 I am a huge fan of one-pot dishes-especially if that one-pot is called a slow cooker! I am also a huge fan of quinoa. Just like its familiar starch counterparts of rice, pasta and potatoes, quinoa can also easily be prepared in a slow cooker without turning into mush and retaining loads of flavor. Lately I have been in a casserole type of mood. I think it has to do with the idea of fall creeping in- and by that I mean our temps are down from 100 to 95:) Honestly though, the wind is blowing a little harder and the leaves are beginning to drop, school is in session and its time to put that slow cooker to work.
I know many people typically use quinoa paired with more Mediterranean and or Italian flavors but I loved the idea of pairing the quinoa with some Mexican flavors creating not only a nice backdrop for a casserole but also resulting in a wonderful twist on an enchilada or empanda filling (stay tuned for that post). Quinoa is tiny, very tiny, and depending on how you cook it and what you cook it with- the quinoa can either be front and center or behind the scenes, so to speak.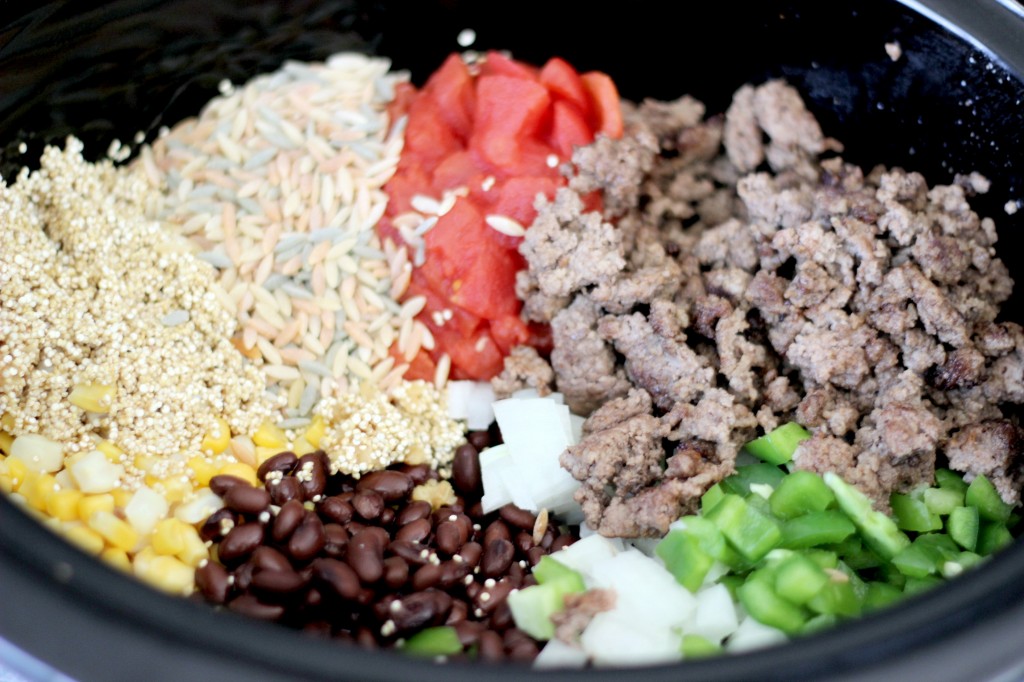 This dish is a cinch to throw together and it is so much fun to eat. It is packed with protein, it is gluten free and this casserole/bake will give you and your kids just the right amount of fuel to keep on keeping on! You can enjoy it as a casserole or use it as a filling for empandas or enchiladas. You can even get your creative juices flowing by substituting the ground meat for ground chicken or turkey and even trying out different types of vegetables.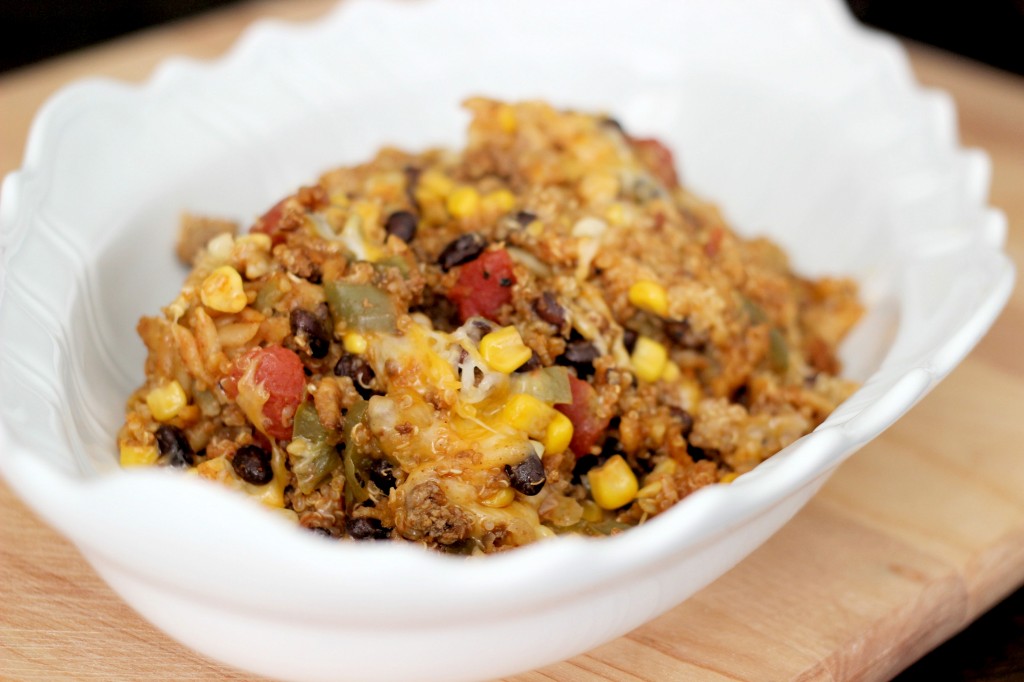 Slow Cooker Chipotle Quinoa Bake+Enchilada Filling
Author:
Kitchen Belleicious
Ingredients
1 pound ground meat, cooked thoroughly
2 cups uncooked quinoa, rinsed and drained
1 can black beans
1 can rotel or diced tomatoes
1 cup frozen corn
1 small onion, chopped
1 green bell pepper, chopped
½ cup green salsa verde
1 chipotle pepper in adobo sauce chopped + 3 tsp adobe sauce
¾ cup red enchilada sauce
1 tsp minced garlic
1 TBSP lime zest
1 tsp each of smoked paprika and ground cumin
¾ tsp salt and pepper each
½ cup chicken broth
½ cup water
2 cups Monterrey Jack and Cheddar Cheese ( I do half and half)
2 TBSP cilantro, chopped as a garnish
Instructions
Place the ground meat, uncooked quinoa, black beans, tomatoes,corn, onions and peppers into the slow cooker. Arrange in sections or just toss them all in.
In a small measuring cup stir together the adobe sauce, salsa and enchilada sauce. Add in the chopped chipotle peppers, minced garlic, lime zest and all of the remaining seasonings. Pour over the meat and veggies in the slow cooker and give it one good stir. Add in the water and chicken broth. Set the slow cooker to low and cook for 6 hours. Just before serving stir in the cheese and fresh cilantro and ENJOY!
Save the leftovers to use as a filling for enchiladas or empanadas.