Cajun Chow Mein is a fun flavorful Cajun dish with a humorous twist on the name. I have no idea where it originated but I am almost 99 percent sure it came about because some Southern mom found herself in the kitchen with both ground meat and rice and didn't know what else to do other than toss them together! Regardless of how the dish was created or where the name came from- this dish is a wonderful one pot meal that simmers on the stove for just 30 minutes and is loaded with flavor.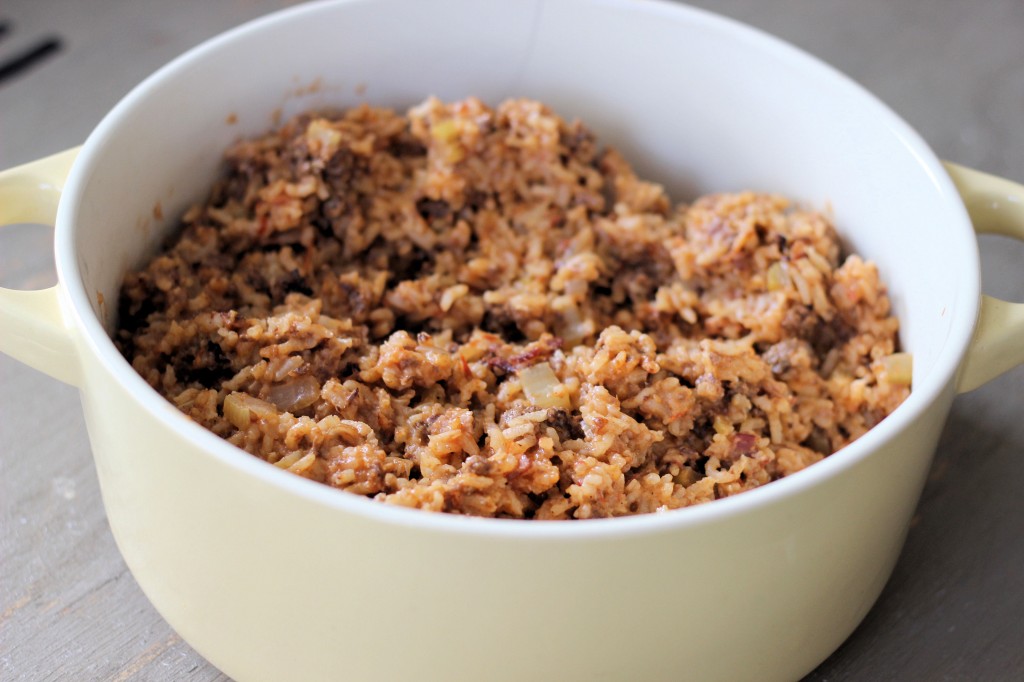 What I love most about this dish is the fact that it truly does pack so much flavor and yet it doesn't have that many ingredients or spices. The flavor comes from simple components like beef broth, Worcestershire sauce, Cajun seasonings and sauteed onions, peppers and celery. Cajun Chow Mein is very similar to a dish most of us recognize: Jambalaya. The only difference is the time required to cook the dish, the use of beef broth, Worcestershire and of course meat. Jambalaya is typically made with either chicken, sausage or shrimp. Although eery similar visually, the flavors in each dish could not be more different.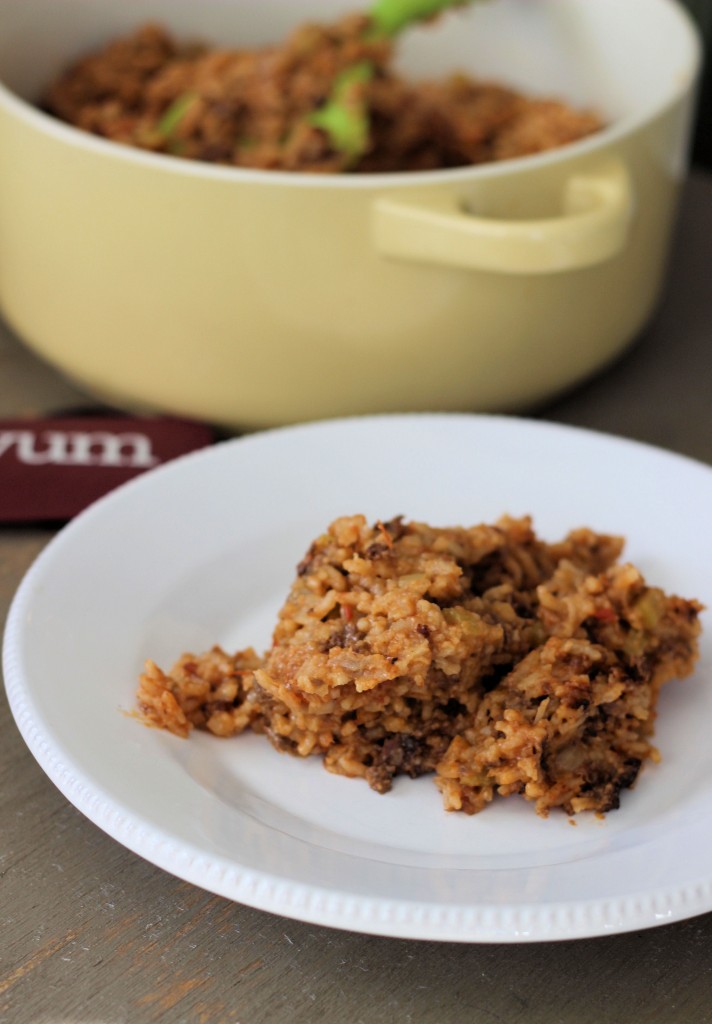 I decided to take it up a notch this time around (since I have only made this dish like a million times for my family) and toss in ground venison instead of hamburger meat. Because venison doesn't have as much fat as hamburger meat I needed that extra layer of flavor so I added in a little bacon to the meat while it cooked on the stove. It was a wonderful substitute for the hamburger meat and a fun twist for using venison. Feel free to just use hamburger meat and if you want to mix things up even more add in some ground bison or ground turkey. The variations for this dish is what makes it easy and approachable for us busy moms! A great back to school weeknight meal.
Note: This dish comes straight from my wonderful amazing Aunt Rhonda who is one of the best cooks I know:)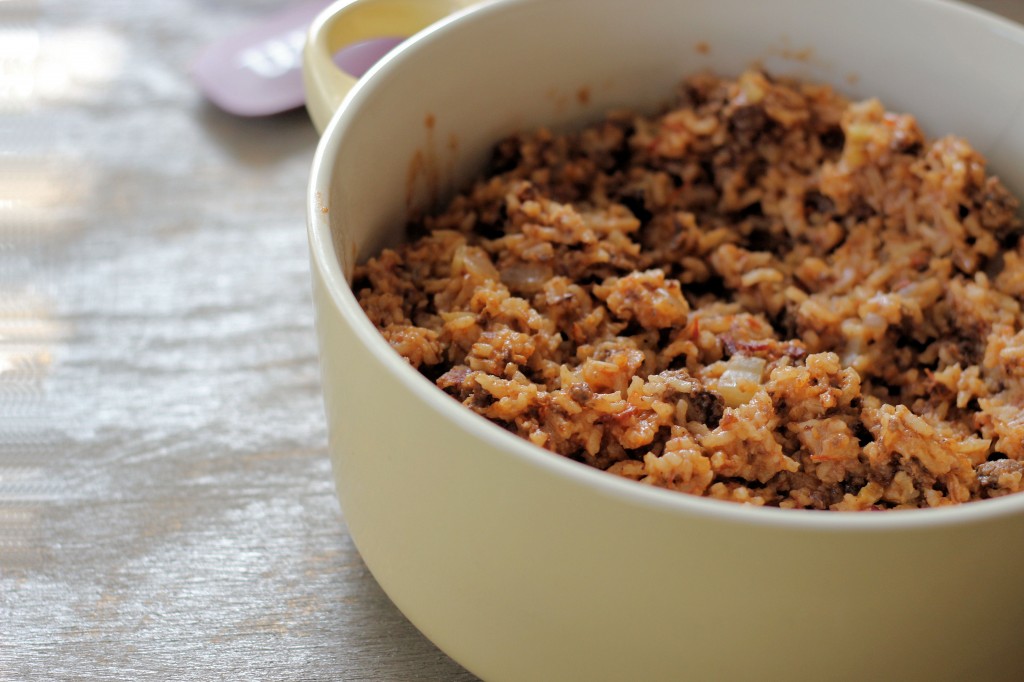 Cajun Chow Mein
Ingredients
1 lb. ground venison
4 slices bacon
½ cup celery chopped
½ cup onion chopped
½ cup bell pepper chopped
1 cup uncooked rice
1 8 oz. can crushed tomatoes
2 TBSP Worcestershire Sauce
1 tsp Panola Hot Sauce
1 tsp each or more to your liking of salt and pepper
1 cup water
1 cup beef or chicken broth
Instructions
Cook the bacon in a non-stick skillet over medium to high heat. Remove the bacon from the pan once it is cooked, approximately 5-7 minutes. Leave the bacon grease in the pan and cook the venison, onions, celery and bell pepper over medium to low heat. Meanwhile, roughly chop the cooled bacon slices and set aside. Once the venison is cooked through add in the rest of the ingredients- making sure to cover the meat and rice with the water and chicken stock- adding more if necessary. Cook over low heat until rice is done.