Sometimes you just need a recipe that is no fail. One that you don't have to think about or run to the store to get some crazy ingredient. A recipe that requires ingredients you typically have on hand and one that will please the whole family- even leaving room for leftovers. The " recipe" I am referring to is my No Fail Pulled Pork Recipe. It is beautiful. End of story. Okay, I will give you more than its beautiful but seriously, its beautiful:) It is rich and tender with the perfect blend of sweet and spicy. It grabs at you from the moment you smell the aroma lingering out from within the kitchen. The slow cooker is the vehicle for this amazing recipe and it offers such a simple method for making pulled pork.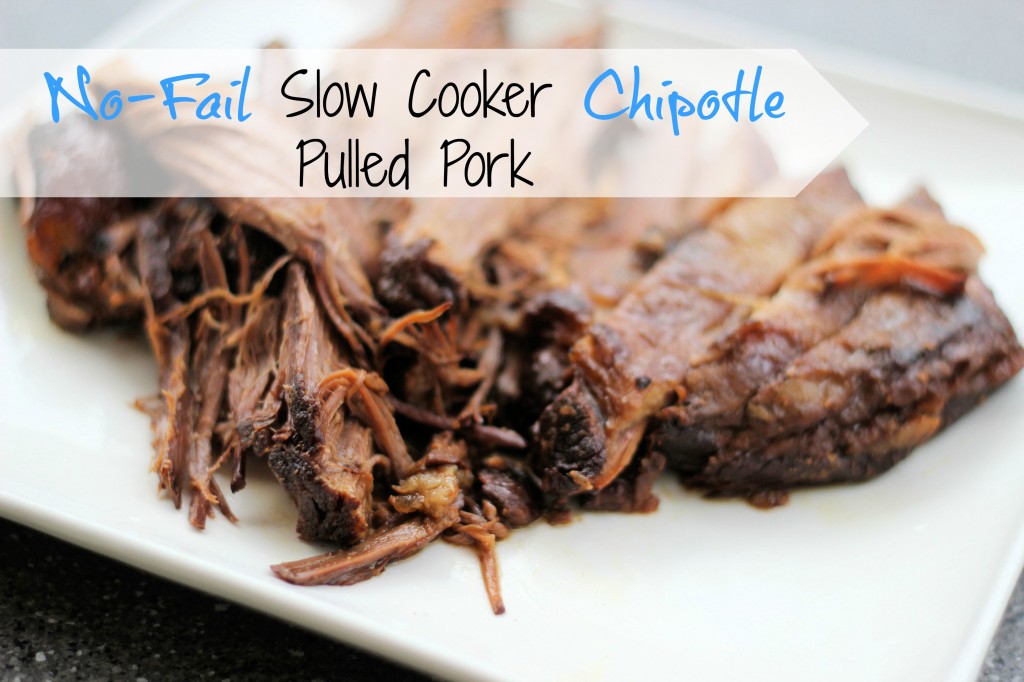 Pulled pork doesn't need a ton of sugar to make it sweet and barbecuey (I think I just made up that word) instead you can create the same depth of flavor from using chipotle peppers and adobe sauce. Both bring a little heat and tanginess and combined with yes- a minimal amount-  of sugar creates the most mouth watering experience. I always seem to have a star ingredient in my dishes. I realized that the other day when writing another food post. Its true. Not only in my dishes but in any dish for that matter. There is always that one ingredient that the dish tends to hing upon. In this case it is the mustard. Chipotle Mustard brings it. It brings flavor, helps promote moistness and it acts like "glue" to hold the dry seasoning rub on the meat. Now my favorite Chipotle Mustard is from Saucy Mama but by all means use what you can and have on hand.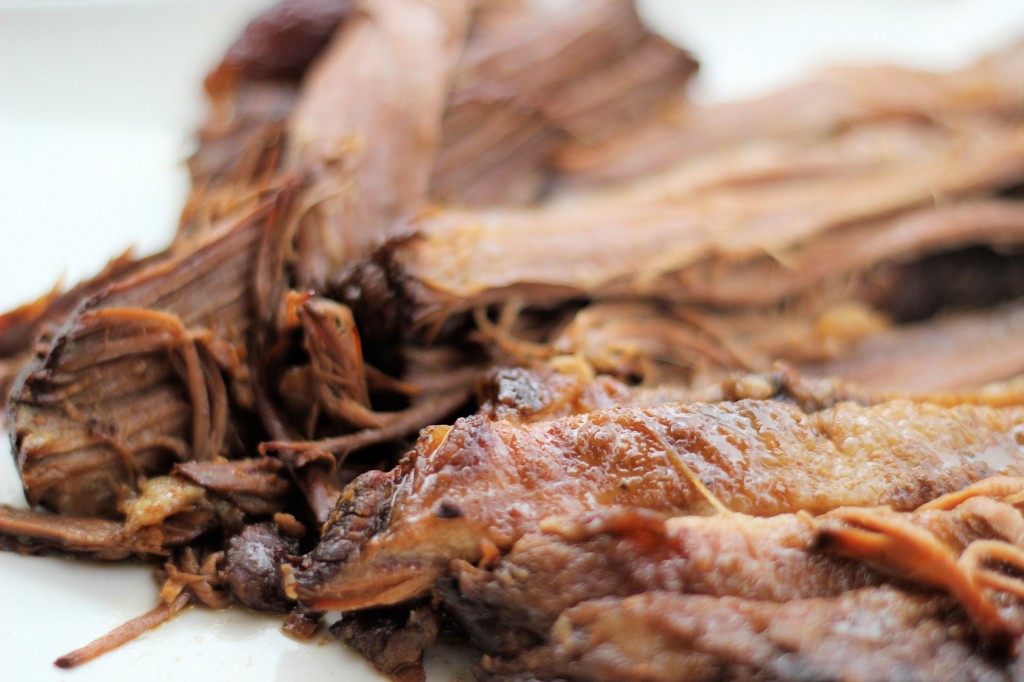 If you have at least 30 minutes in the morning before your day fully begins then you have time to make this pork recipe.
No-Fail Slow Cooker Chipotle Pulled Pork
Ingredients
3½ lb. pork butt
1 TBSP molasses
3 TBSP softened room temperature butter
1 large sweet onion, roughly sliced (you want it to be able to spread over the bottom of the slow cooker)
2 chipotle peppers in adobe sauce chopped
1 TBSP adobe sauce
1 TBSP salt
1 TBSP black peppercorns
2 TBSP brown sugar
1 tsp garlic powder
¾ tsp cumin
½ tsp paprika
1 cup water or beef broth
Instructions
Place the onion along the bottom of your slow cooker. Combine the mustard, butter, adobe sauce, chopped chipotle peppers and molasses in a small bowl then rub the pork butt down with the wet mixture. Now mix together your dry ingredients very well until everything is incorporate and then rub down the pork butt with the dry seasoning mix.
Place the pork butt in the slow cooker and cook on med-low for 6-8 hours until moist and fork tender. At this point you can remove the pork and shred it and place it back into the slow cooker to soak up more flavor on the warm setting or you can serve it as is and spoon remaining sauce in the slow cooker over the pork before serving.