I know some people think that the whole rage over Cake Pops has come and gone but in this house it is alive and well. We love our cake pops!  They are easy to make, easy to eat and just darn cute. Speaking of cute- isn't he?????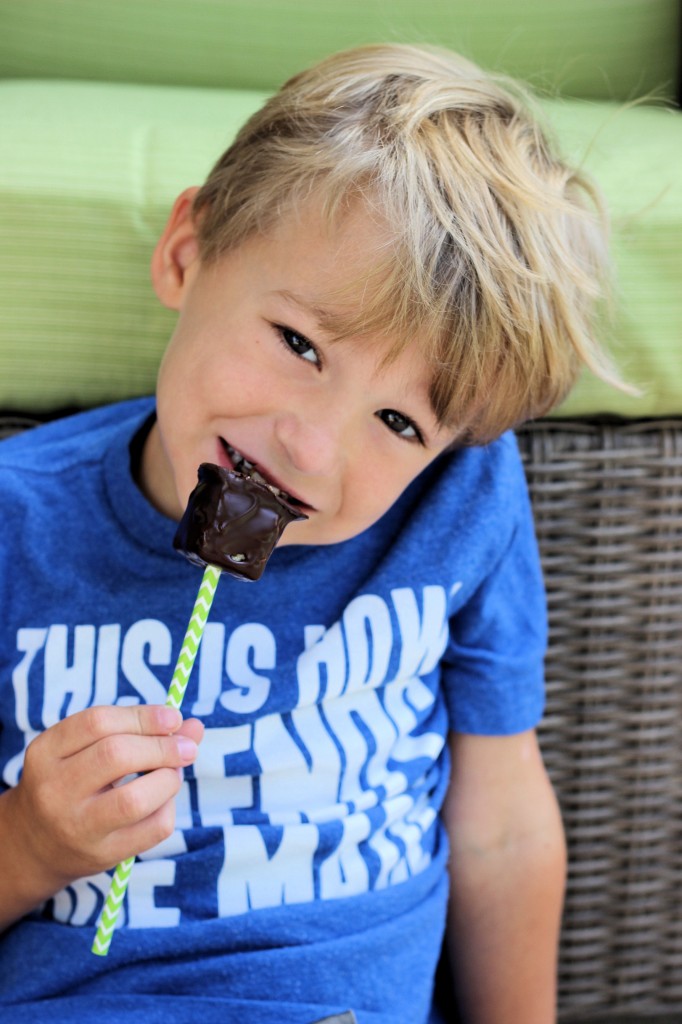 Am I the only one who, while waiting at the checkout with groceries, glances through the food magazines to find those few recipes I need in my arsenal? I admit it-sometimes I buy the magazine but more likely than not I just like to get inspiration from them and then go with it when I get home. Creativity in the kitchen is what drives me to stay in the kitchen so without knowing the recipe exactly I can "create" my own. Last week on a certain day I found myself with eyes glued and a slight dribble of drool dripping from my mouth as I focused on the most beautiful and delicious looking Homemade Lemon Curd recipe. It was gorgeous with the bright yellow/golden color and it screamed at me (Yes it really did scream at me) to make it. On this occasion I grabbed that magazine like it was the last one left on earth and headed home to make- Yep you guessed it- Homemade Lemon Curd.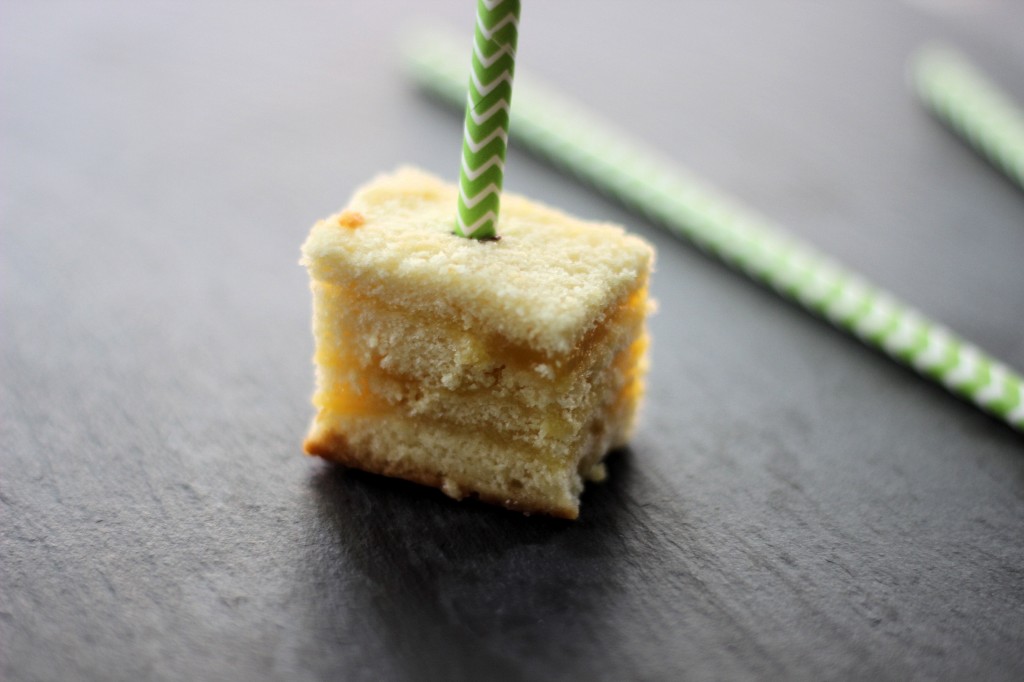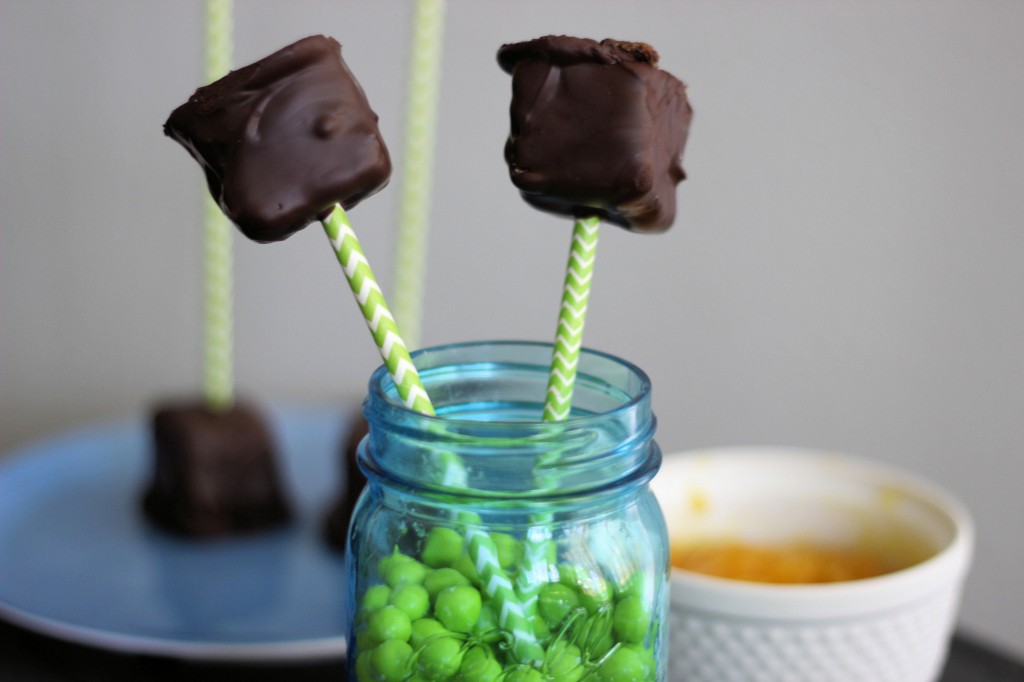 Don't be scared of the curd:) Lemon Curd is honestly just like jam. This particular method I am sharing with you is so darn easy you will be making curd the rest of your life! It is cooked in the microwave and it keeps for about 4 weeks in the refrigerator. What do you do with homemade lemon curd. Well, if you have a son who is obsessed with lemon then you put it any kind of toast, muffin, bagel, etc. If you have another son who doesn't like bread but does like cake then you use it in a cake pop. See where I am going with this?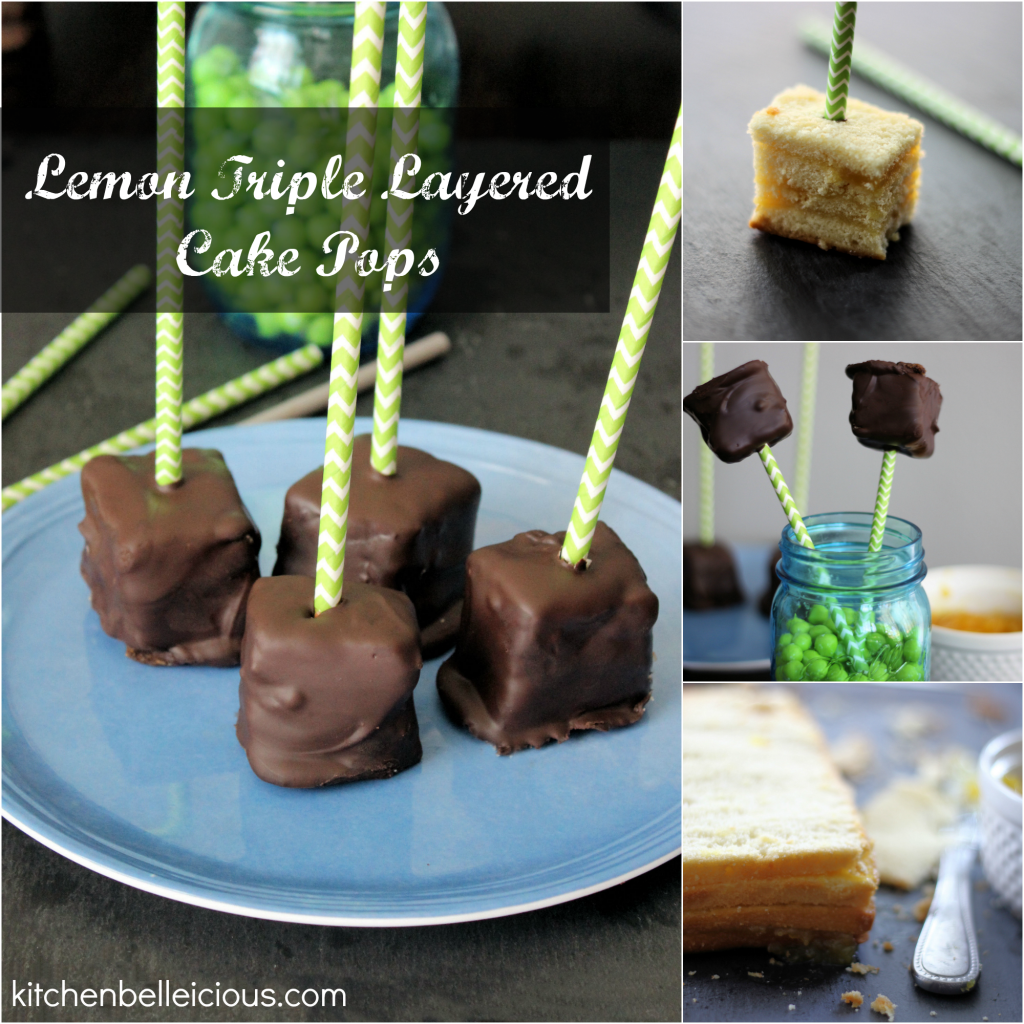 Now the problem with using lemon curd in a cake pop is that it isn't necessarily the perfect substitute for the frosting one normally uses. It just doesn't have the consistency that allows the cake to stay together. However, HAVE NO FEAR, there is a way around this. Just layer your cake pop. I thought why not make a cake pop a little different by layering the golden cake layers with the sweet lemon curd instead of mixing it all together. It is like a miniature petit four on a stick and covered with chocolate. Yes, in case you missed that I will repeat it- A PETIT FOUR ON A STICK LAYERED WITH CHOCOLATE! Could life get any better? Do yourself a favor and go that extra mile with the chocolate. Good chocolate is hard to beat and my favorite is Dove Dark Chocolate. It is rich, dreamy and melts so perfectly for dipping.
Disclaimer: Compensation was provided by DOVE® Dark Chocolate via MomTrends.  The opinions expressed herein are those of the author and are not indicative of the opinions of Dove or Momtrends.

You can follow Dove on facebook and or twitter and always be in the know of the latest creative recipes using rich Dove Chocolate.
Lemon Layered Cake Pops
Ingredients
For the Lemon Curd:
6 lemons
½ cup butter, softened
2 cups sugar
4 eggs
For the Cake
Instructions
For the Lemon Curd:
Step One: Grate zest from lemons to equal 2 Tbsp. Cut lemons in half; squeeze juice into a measuring cup to equal 1 cup.
Step Two: Beat butter and sugar at medium speed with an electric mixer until blended. Add eggs, 1 at a time, beating just until blended after each addition. Gradually add lemon juice to butter mixture, beating at low speed just until blended after each addition; stir in zest. (Mixture will look curdled.) Transfer to a 3-qt. microwave-safe bowl.
Step Three: Microwave at HIGH 5 minutes, stirring at 1-minute intervals. Microwave, stirring at 30-second intervals, 1 to 2 more minutes or until mixture thickens, coats the back of a spoon, and starts to mound slightly when stirred.
Step Four: Place heavy-duty plastic wrap directly on warm curd (to prevent a film from forming), and chill 4 hours or until firm. Store in an airtight container in refrigerator up to 2 weeks.
For the Cake Pops:
Cut your pound cake into 4 layers about 1 inch thick each. Add a spoonful or two of lemon curd on the top of the bottom layer, add another layer of pound cake to that then lemon curd, repeat until you end up with 4 layers and the top will have no curd. Press gently with your hands on the top and sides of the cake layers to help layers stick together. Transfer to the freezer until nice and firm (30 minutes). Remove the cake and cut it into bite size pieces. I chose to do squares but you could use a circle cutter if you would like. Place the cake pieces back into the freezer while you melt your chocolate.
In a medium to large saucepan add an inch of water and bring to a very gentle simmer. Place a heat-safe bowl or saucepan on the top of the large saucepan or pot making sure the pot is not touching the water beneath. Add the dove chocolate pieces to the bowl and stir occasionally with a spatula until smooth and melted.
Remove your cake pieces/pops from the freezer. Stick a lollipop stick or in my case a straw into the center of the pop. Dip it in the melted chocolate, tapping off any excess chocolate. You may have to use a spoon to spoon chocolate over and on top of the pops. Place on a baking sheet lined with parchment or wax paper. Allow to cool until chocolate is hardened. ENJOY!