What flavor says summer to you? For me its not watermelon, but pineapple. Not just pineapple but pineapple pie. Not just pineapple pie but my Nana's Pineapple Pie. A pie that is both sweet, tangy, creamy and with the perfect balance between the crunchy graham cracker crust and the chewy tender bits of pineapple waiting in the filling. Have you had pineapple pie? Most people are familiar with lemon meringue pie, cherry/strawberry pie or key lime pie but I have found through my culinary adventures (meaning talking with friends) that pineapple pie is poorly underrated.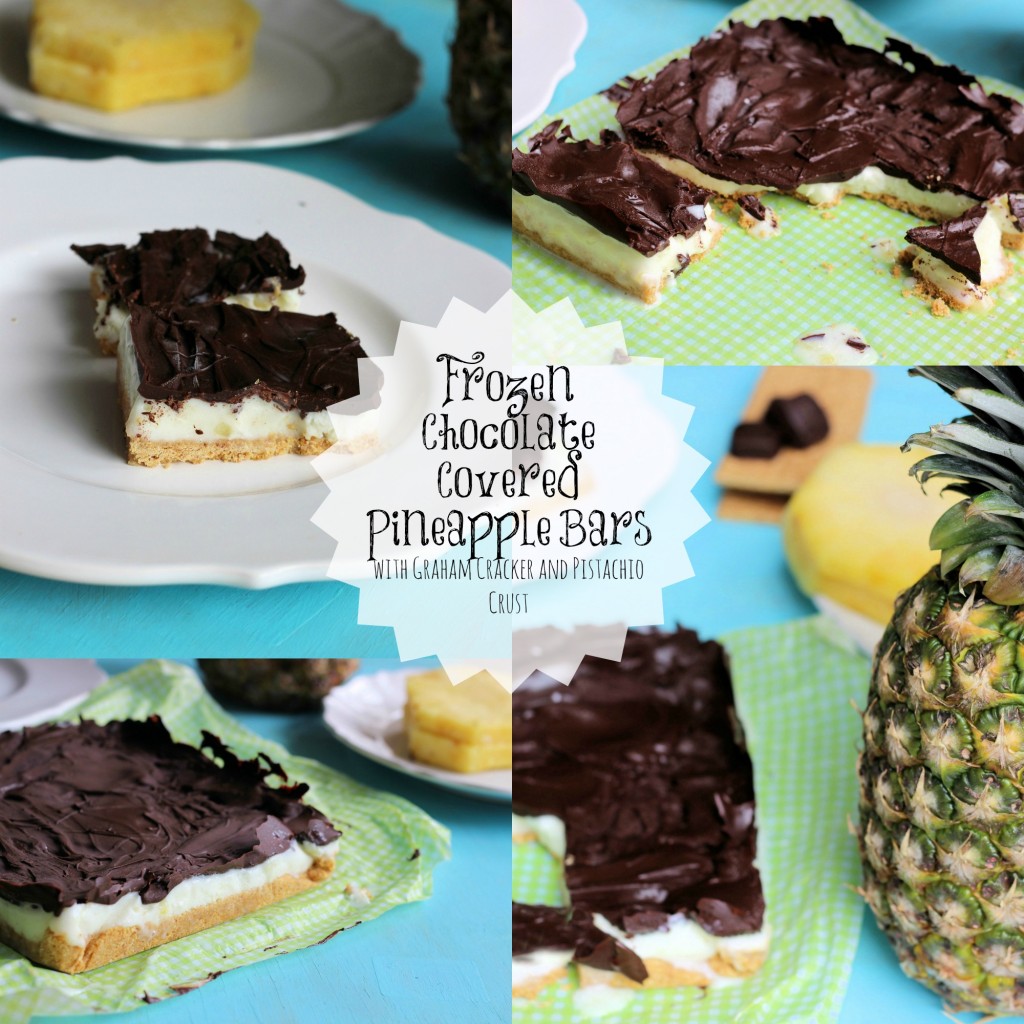 I see underrated dishes as an opportunity/a challenge to create a new twist on the dish that will knock people's socks off! So what does one do when one wants to take an old classic and put a spectacular new modern spin on it? Well, one turns a simple pineapple pie into an icy cold handheld bar, combines good old fashioned Keebler Graham Crackers with ground pistachios and then covers the top in chocolate. I know right!! Call me the spin doctor! I have always been a huge fan of the fruit and chocolate combination and I thought what better way to top off my frozen pineapple bars than with rich dark Dove Chocolate? I mean, nothing is better than chocolate and you will be hard pressed to find any chocolate better than Dove.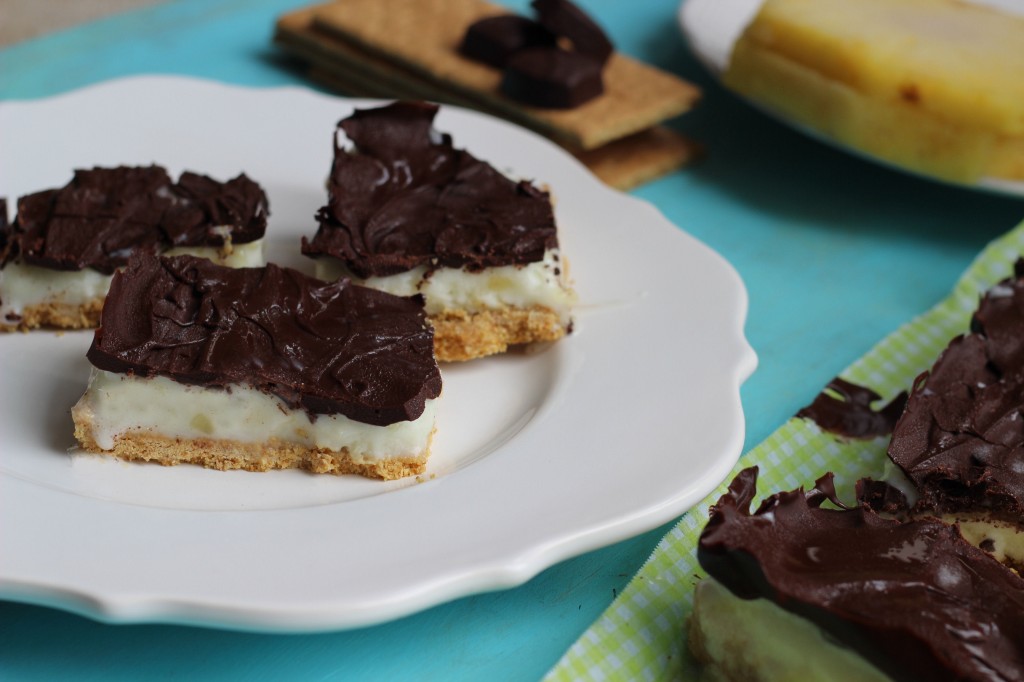 My favorite part about these bars is the filling. It is homemade pineapple sherbet- not sorbet-  but sherbet! Yep, you remember that stuff your mom would feed you when you got your tonsils taken out or those frozen orange sherbet push-pops they sold after lunch at school. That is what we are using for our pie bars and it could not be any more perfect. The homemade sherbet is soft and creamy with an overload of pineapple (you don't have to overload I guess but then where is the fun in that?) so that you get a nice pineapple chunk in almost every bite. The crust stands up perfectly against the sherbet and you literally feel like you are eating a frozen pineapple pie but kicked up a notch of course with the combo crust and layer of dark chocolate.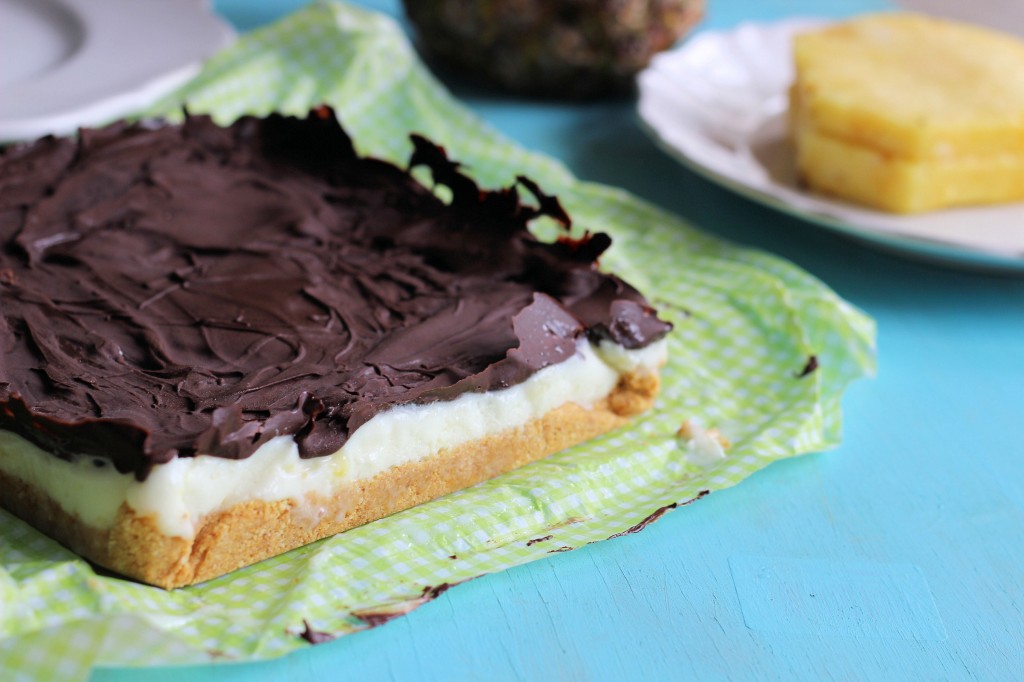 The pineapple bars are sweet, cold, refreshing and easy. You can take the super easy route and buy your pineapple sherbet but take it from me- my homemade pineapple sherbet is out of this world delicious and will soon be a summer staple in your home. These bars take me back to my childhood and memories of eating pineapple pie on my grandmother's dock in the hot summer and they are just the beginning of many memories I am making with my own kids. As always, if you are not a pineapple fan (Oh-the horror) then feel free to substitute the pineapple with lime, lemon, coconut or even strawberry. My Frozen Chocolate Covered Pineapple Bars with Pistachio Graham Cracker Crust has all the right moves of the perfect summer dessert and I know you will relish each bite.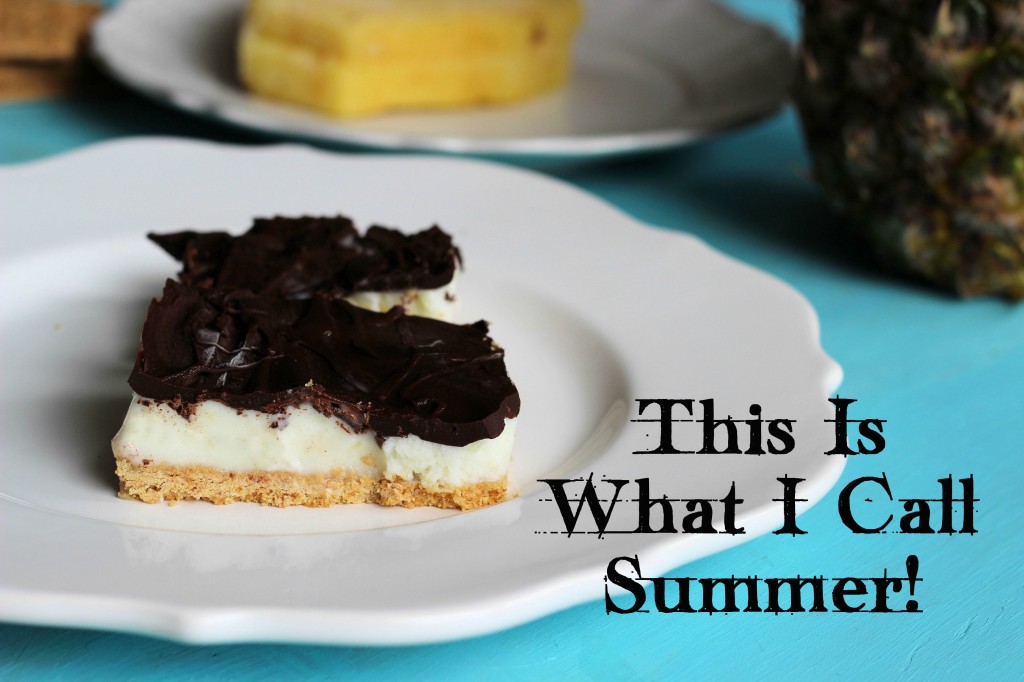 Disclaimer: Compensation was provided by DOVE® Dark Chocolate via MomTrends.  The opinions expressed herein are those of the author and are not indicative of the opinions of Dove or Momtrends.

You can follow Dove on facebook and or twitter and always be in the know of the latest creative recipes using rich Dove Chocolate.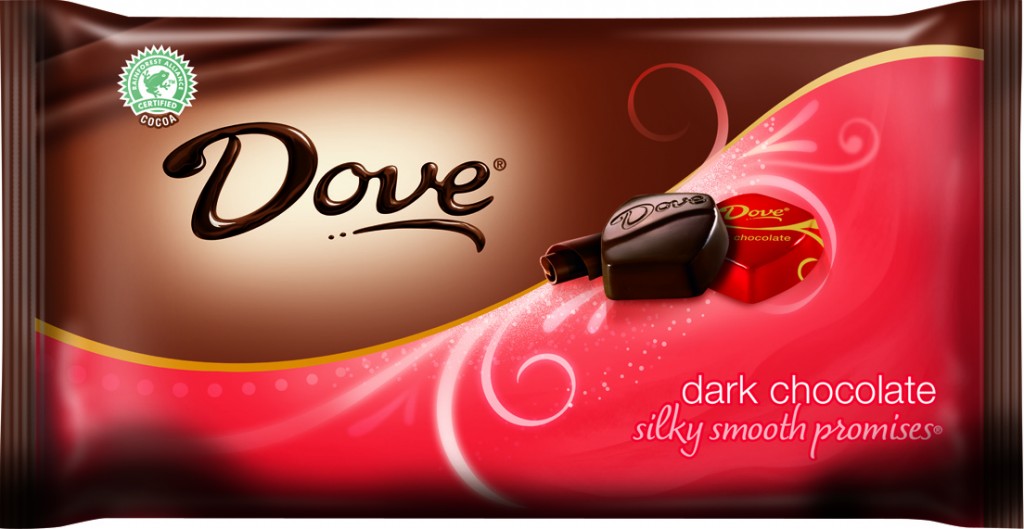 Frozen Chocolate Covered Pineapple Bars with Pistachio Graham Cracker Crust
Ingredients
Pineapple Sherbet: (you may use store-bought sherbet if you would like)
½ can crushed pineapples
1 TBSP pineapple juice
½ cup sugar
1 TBSP coconut juice
2 TBSP lemon juice
1 tsp vanilla extract
1 quart of buttermilk
The Crust:
½ stick unsalted butter, melted
⅔ cup shelled pistachios
1 cup finely ground graham-cracker crumbs (12-14 Keebler Graham Crackers)
4 TBSP sugar
1 TBSP grated lemon zest
Chocolate Layer:
Instructions
For the Sherbet:
Combine all ingredients except for the buttermilk into in a large sauce pan. Heat just until the sugar is dissolved. Remove and allow to cool completely. Stir in the buttermilk and then place into a freezer safe container. Cover and freeze for 1 hour. Stir every hour for 3 hours.
For the Crust:
Mix together in a large bowl your graham cracker crumbs, pistachio crumbs, butter and sugar. Press into a parchment lined 8x8 pan. Place in freezer for just 10-15 minutes until very firm. Then gently spread your sherbet onto the crust. Put it back into the freezer for another 30 minutes until firm. Melt your chocolate in a double broiler on medium to low heat stirring until the chocolate is completely melted. Immediately pour over the pineapple sherbet layer-spread to all four corners. Wrap your pan tightly in plastic wrap and return to the freezer for another 30 minutes. Cut and serve cold on a nice hot summer day!