With summer in full swing there is no better way to celebrate than firing up the grill! Times have changed. The grill used to be seen as the vehicle for cooking only burgers, steaks and your occasional chicken. Today however, people are becoming more in tune with the grill, casting their fears aside and creating some of the most amazing recipes via the outdoor grill. Whether Bobby Flay had anything to do with this change in grill dynamic or not, one thing for sure the Grill is the -WAY TO GO- when it comes to summer time!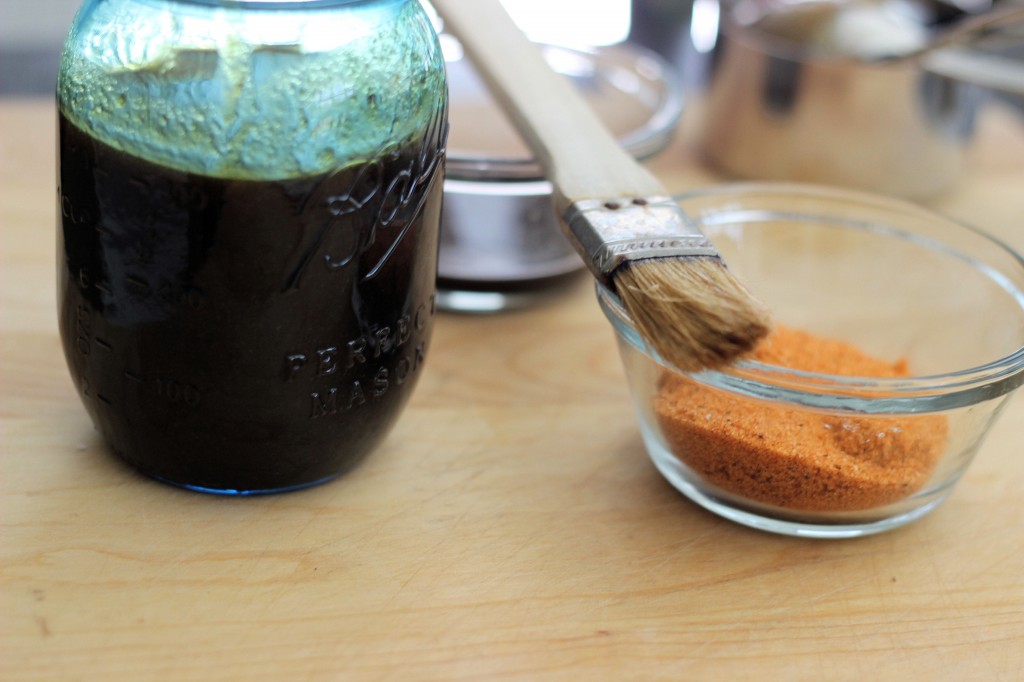 My homemade barbecue sauce is hands down the best! I don't like to brag but come on- when its good its good:))) The bbq sauce is the perfect condiment, base or marinade for both seafood and meats alike. It is perfection on a large salmon fillet, ideal for bbq shrimp and of course the must have basting sauce for chicken and ribs. I love the consistency of it and the rich flavor. It is slightly thick, tangy and perfectly walks the line between sweet and spicy.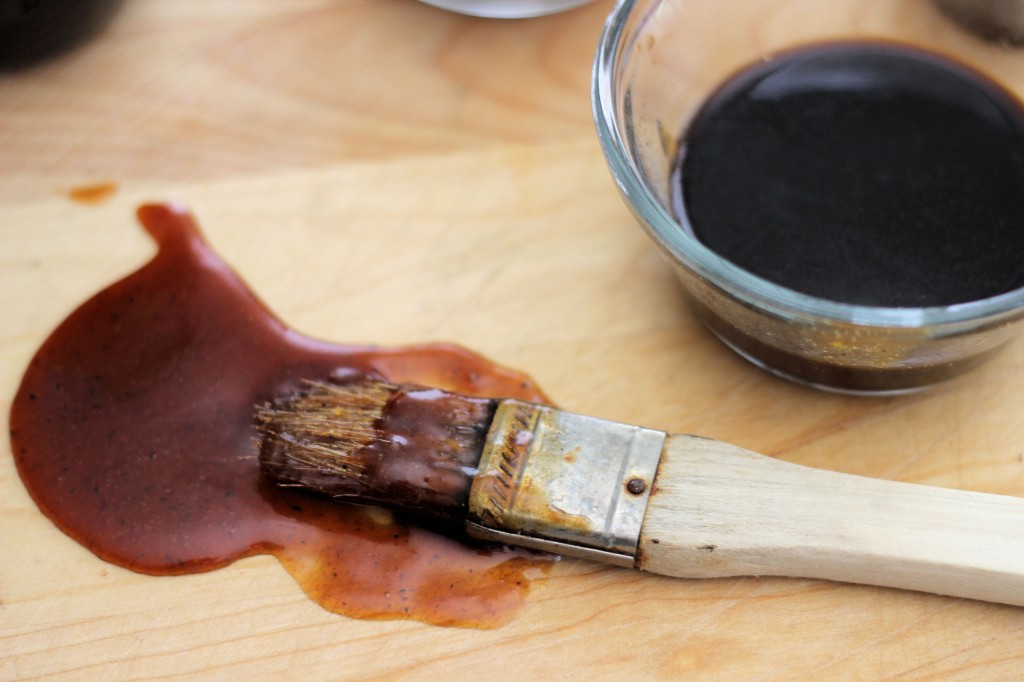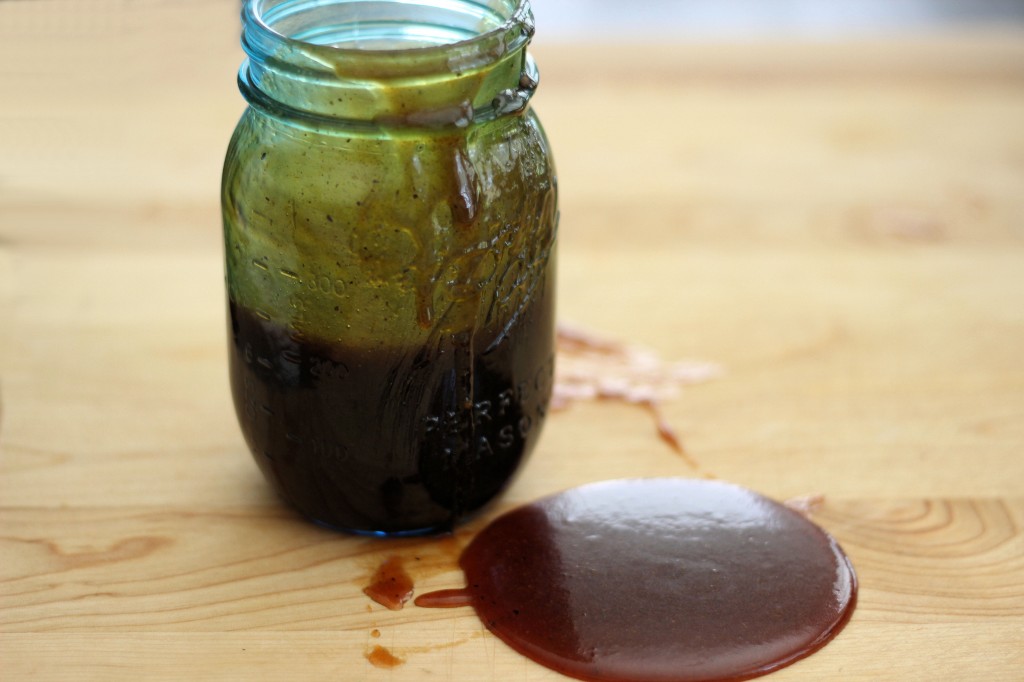 It is bone suckin, gotta have it now, kind of good and You can't go wrong with it! The best part of all the base to the sauce is versatile and lends itself to whatever way you want to take it. More mustard- yes please, more vinegar- why not? A touch of red pepper flakes or adobe sauce- bring the heat! You can be creative with this sauce and go ahead- FREEZE THAT BABY! Make an extra batch of the sauce to freeze for a rainy day- or rather a sunny day:)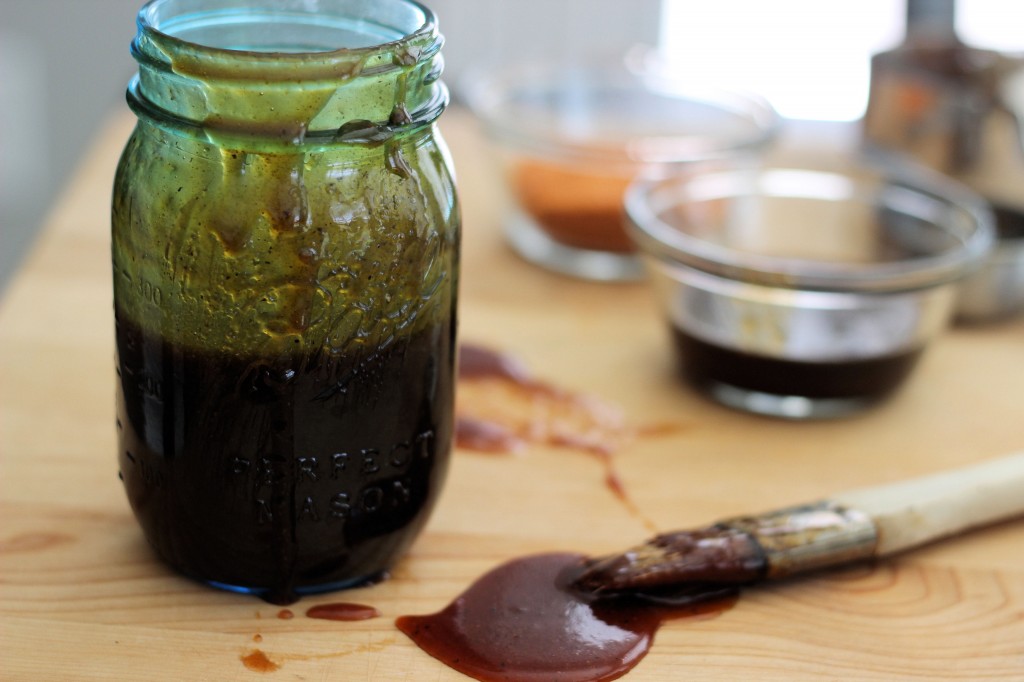 Homemade Barbecue Sauce
Ingredients
1¼ cup ketchup
⅛ cup Saucy Mama yellow mustard
⅓ cup distilled apple cider vinegar
4 TBSP Worcestershire sauce
¾ cup brown sugar
¼ cup cane syrup
2½ TBSP butter
2 tsp balsamic vinegar
2 tsp garlic powder
1 tsp onion powder
1 tsp chili powder
1 tsp ancho chile powder
½ tsp fine sea salt
½ tsp black pepper
Instructions
Combine all the ingredients in a medium size sauce pot. Bring to a boil and reduce and simmer for five minutes or until all the sugar has dissolved. Allow it to simmer until thickened to your preference. Serve warm or cover tightly in a plastic or glass container and store in fridge.
 Just one more thing before I let you get to lickin the sauce off your fingers. I am BEYOND excited to announce to my Houstonian readers that we now have a brand spanking new Whole Foods Store in the Champions area. Fitting name don't you think because Whole Foods in my opinion is the Champion ( thoughts of QUEEN are flooding my mind right now). Anyway! I had the priviledge of getting some cool shots of the store before it was officially opened and to say that this particular store branch rocks would be an understatement. There is locally sourced reclaimed oak and pine throughout the entire store, a beer and wine bar, build your own salmon burgers, a chocolate tasting station and if that wasn't enough there is a bicycle repair station. I mean, I don't bike but come on… if I did this would be a total SCORE!
What I love about Whole Foods is that it caters to our amazing local companies by not putting them out of  business but rather giving them a chance to showcase their goods right there in the store. This branch has over 300 Houston based products with an expanded farmer's market featuring local and seasonal items. There is so much to say about this new store and I can't say enough how excited I am to be so close to it. Below are just a few more things specific to this store! If you are in the area- do yourself a favor and stop in! You won't be disappointed!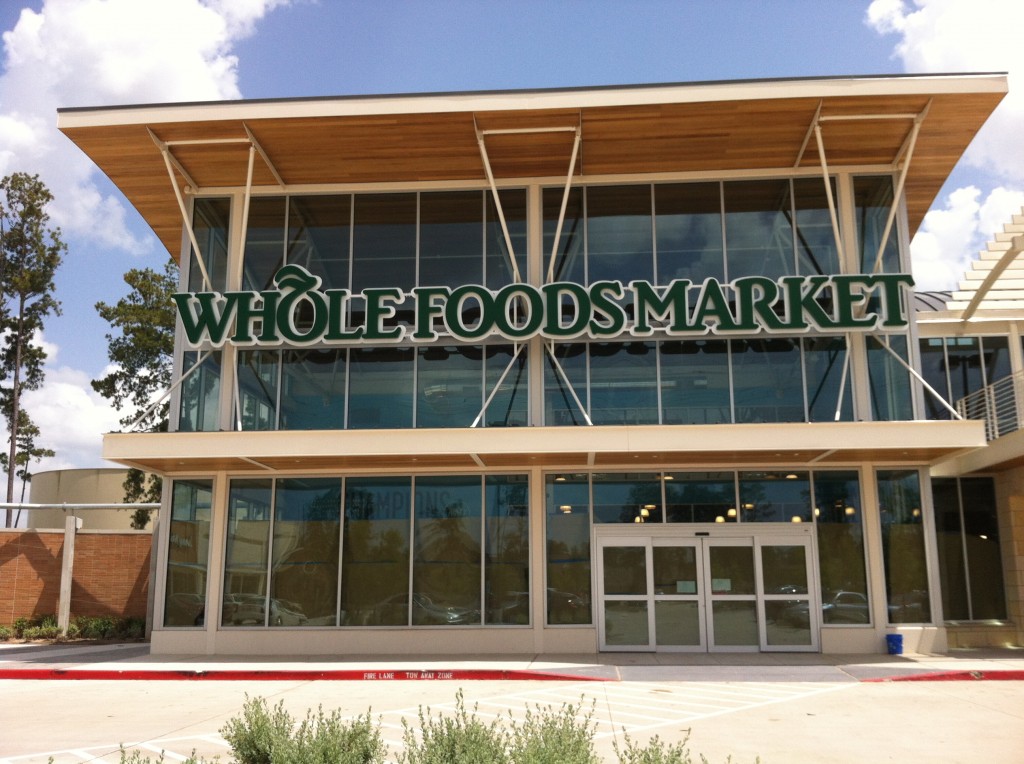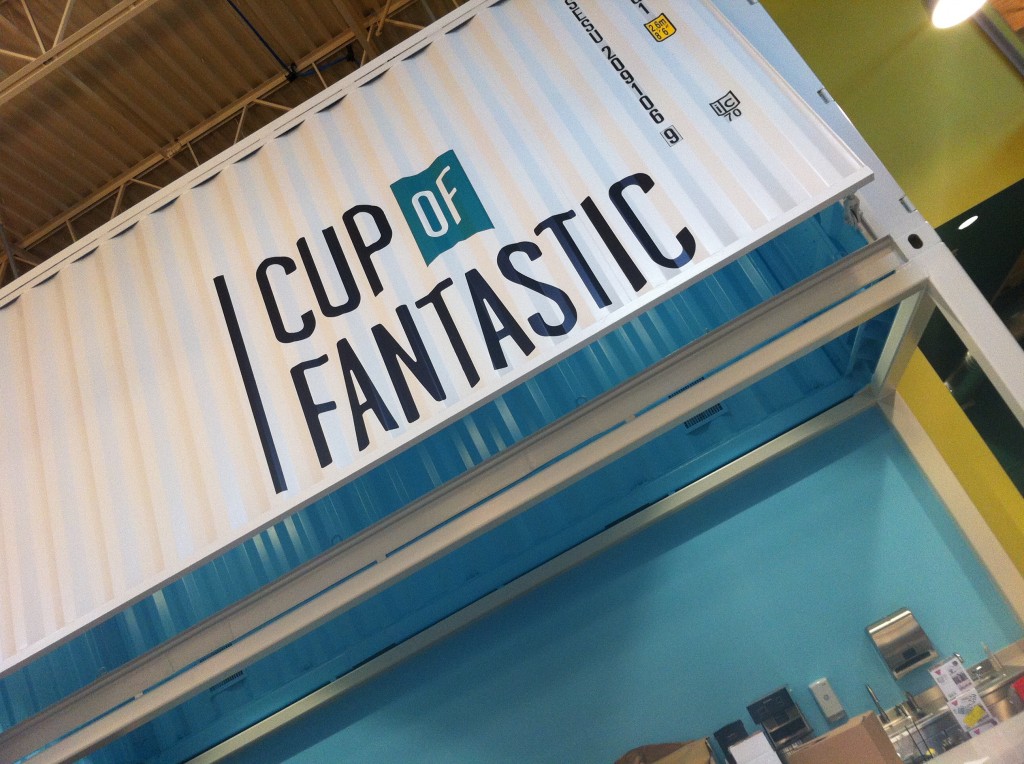 • Simplecare products are handcrafted using learned culinary techniques and real food
ingredients combined with traditional methods of crafting skin care.
• Outdoor market with rain barrels, plants.
• More than 75 varieties of cut fruit and vegetables.
• 250+ organic items.
• Flying Banana display, where bananas ripen slowly, evenly and with less bruising.
• 16 feet of bulk and packaged candy and our largest chocolate selection in the region!
• Chocolate tasting station to try a few of our favorite bars and bites.
• Large selection of High-Pressure pasteurized juices.
• Grinders for fresh nut butters, and bulk containers for local honey and syrups..
• Candy wall.
• Wide variety of Fair Trade coffees and teas.
• 12 foot cheese case with over 300 cheeses available, all hand cut in store. Custom orders upon request.
• 10 foot olive bar – unique variety of imported olives.
• Smokehouse with complete BBQ bar.
• Dozens of house-made oven-ready items including gourmet burgers and 20 varieties of sausage made daily in-
house.
• Large selection of Texas/Oklahoma raised, grass-fed beef and Prime & Choice Grade-fed beef, Arkansas pasture-
raised chickens and Colorado buffalo. Capra regionally local lamb program – local lamb ranching partners.
• On-site sushi station with a Made To Order offering.
• Wood Fired Pizza – buy whole, by the slice or Take & Bake pizza – call in advance and custom-select ingredients
for pizza.