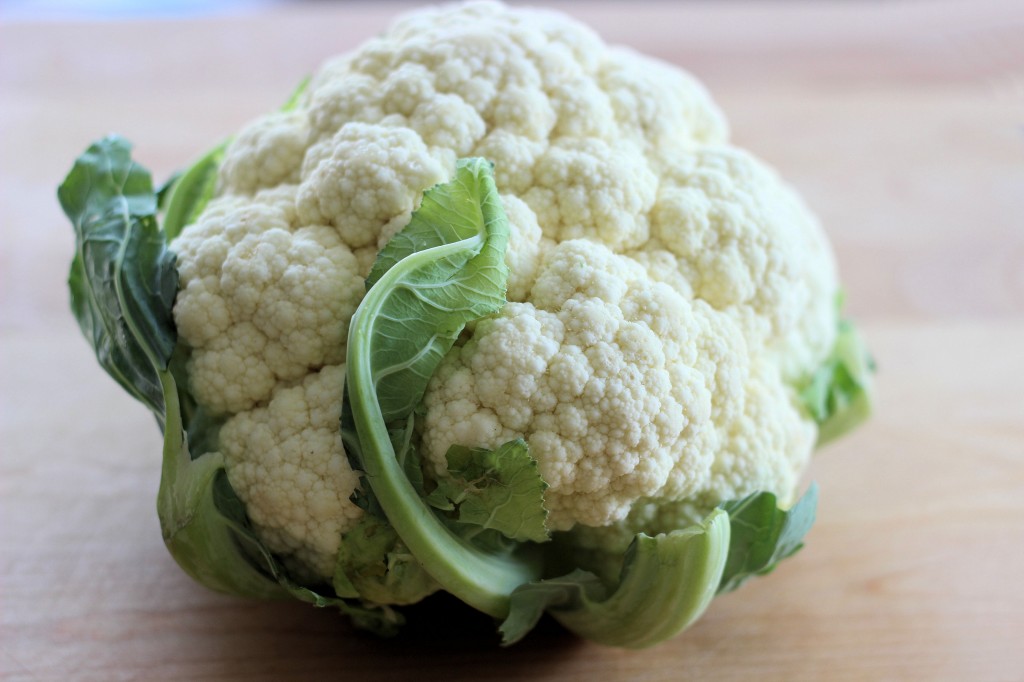 Yes you heard me right. A pizza crust made entirely out of cauliflower. Its not crazy- I mean most of us have heard of substituting cauliflower for potatoes in mashed potatoes or topping a shepherds pie with creamed cauliflower but not until recently did I realize that you could actually use a technique similar to those dishes and create one outstanding pizza crust. It is gluten free, low carb and highly addictive. It is dense enough to withstand your favorite toppings but chewy and soft to melt in your mouth.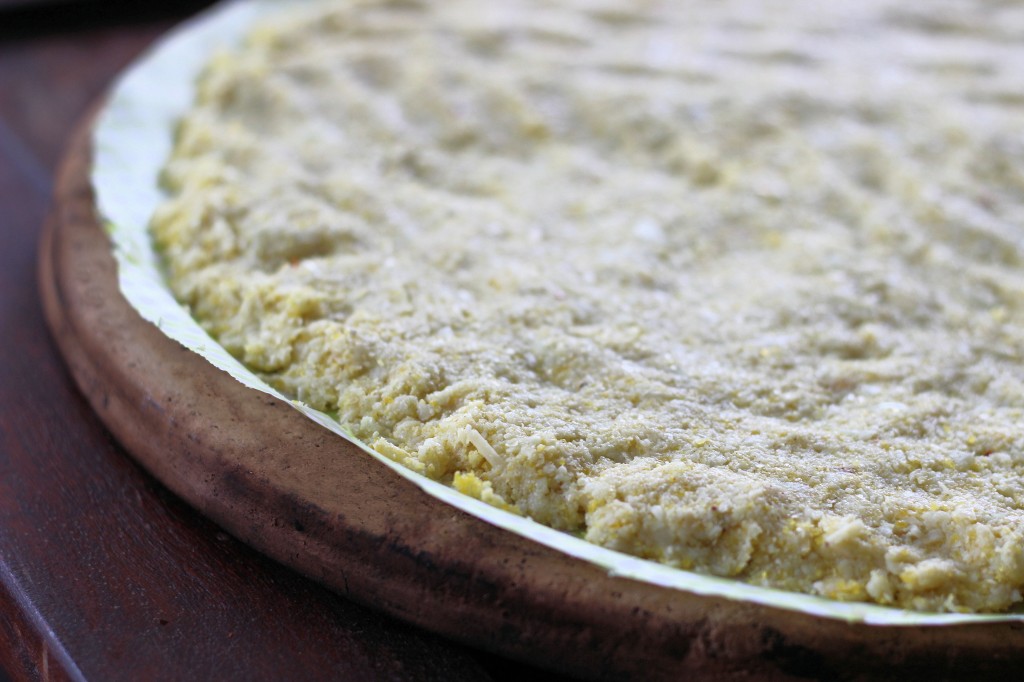 Do you like cornmeal? I DO! I am a kind of a cornmeal geek. I don't know if it was all the grits my grandmother served me growing up in the South or the cornmeal crusted catfish we were always treated with but regardless I love me some cornmeal! I use it in a dish when and wherever I can. The steamed cauliflower is the perfect accomplice for a cupful of cornmeal along with a touch of butter, red pepper flakes and nutty Parmesan and  Monterrey jack cheese.  The cornmeal adds a nice crispy texture to the crust without weighing it down.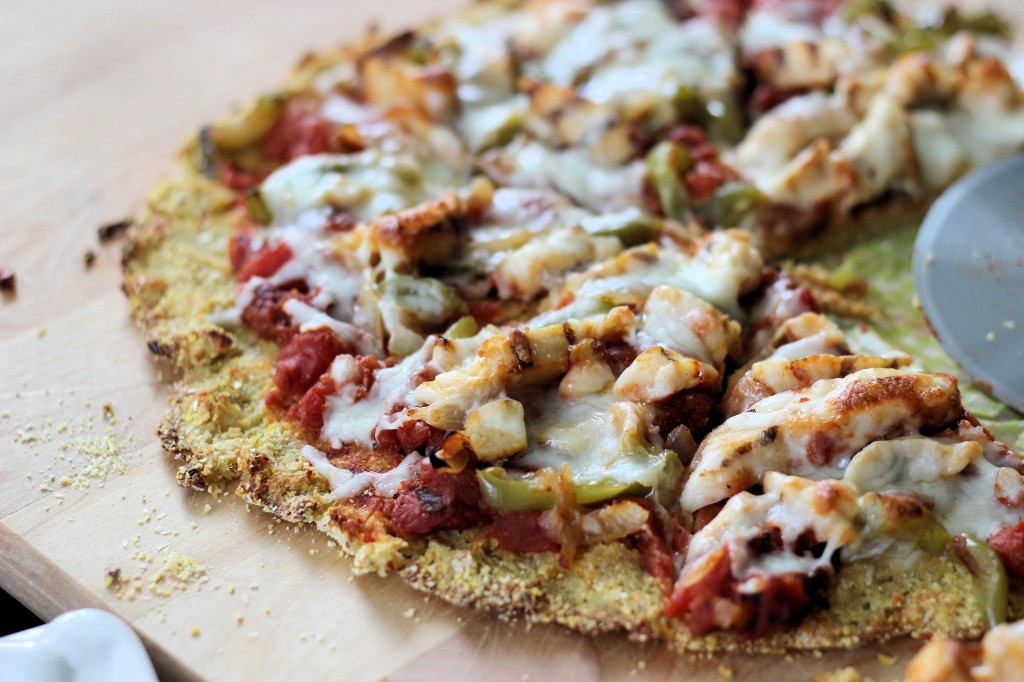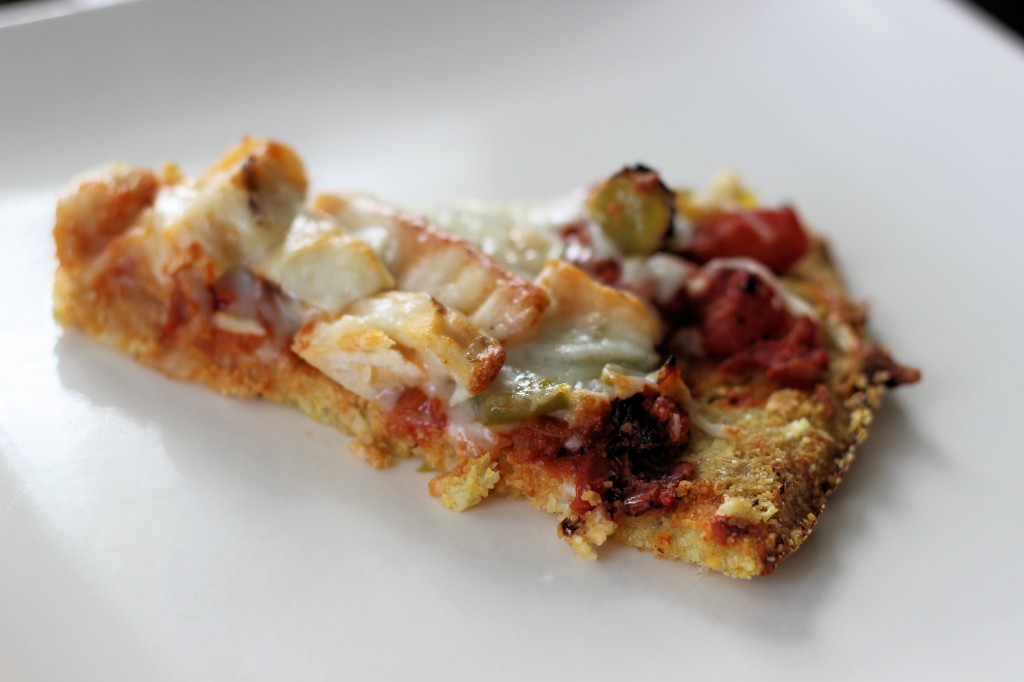 I am so tired of talking about my health so I am not going to bore everyone with the details but I will say that as of the present I am on a strict gluten free diet for the next 3 months. Hence the flood of GF recipes on Kitchen Belleicious here lately. With that said, we love PIZZA and it hurts me to think of leaving my beloved chewy pizza crust behind. I know there are some amazing GF pizza crust recipes floating around out there but I haven't had a chance to research them and when I found myself wanting pizza the other night I needed something that I could trust, something I didn't need a million different ingredients for, something that tastes DANG GOOD! Now don't get your hopes up. I am by no means saying that a cauliflower pizza crust tastes like a typical pizza dough. What I am saying is that it makes a wonderful substitute, it is easy and one million times better for you! What are you waiting for!
YOUR WELCOME!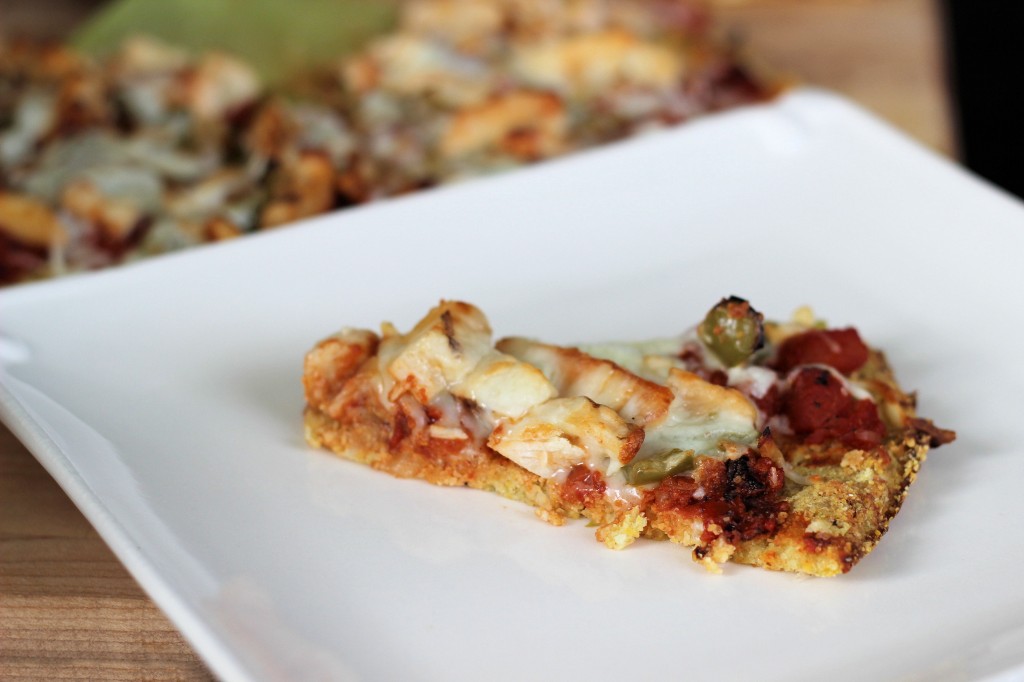 Cauliflower Cornmeal Pizza Crust-Gluten Free
Ingredients
1 head cauliflower (2 cups worth of processed cauliflower)
1 cup cornmeal
1 egg, large
¼ cup grated Parmesan cheese
¼ cup grated Monterrey Jack cheese
1½ tsp Italian Seasoning
½ tsp garlic powder
½ tsp sea salt
¼ tsp freshly ground black pepper
¼ tsp crushed red pepper flakes
Instructions
Rinse cauliflower, separate into florets. Place cauliflower in a food processor and process until very fine. You should have 2 cups of finely grated cauliflower. Transfer to a bowl and cover with plastic wrap. Microwave for 6 minutes. Transfer the cauliflower once it has cooled to a cheesecloth or sheer tea towel and squeeze all of the the liquid out, You don't want any liquid left in your cauliflower because it will make the crust crispy (hence break apart) instead of chewy (we want chewy)
Preheat the oven to 450. Once the liquid is removed from the cauliflower place the cauliflower in a large bowl and add in the remaining ingredients- leaving the egg for last. Give your arm a workout and start stirring, really working the batter with your hands until it forms a nice, slightly sticky dough. Spread the dough out onto a lightly greased pizza stone or parchment lined baking sheet. Bake for 10 minutes until it starts to turn a golden brown. Remove from the oven and top with your favorite toppings. Return to the oven and bake until the toppings are warm and the cheese is melted.
NOTE: Because this pizza crust does not take a long time to bake in the oven the toppings you decide to use will need to already be cooked. So for example I used grilled chicken, peppers and onions on mine. I sweated the onions and peppers before hand and roasted the chicken before cutting it up. Once the crust was ready I topped it with my toppings and placed it in the oven just long enough to melt the cheese and heat the chicken and other toppings all the way through.