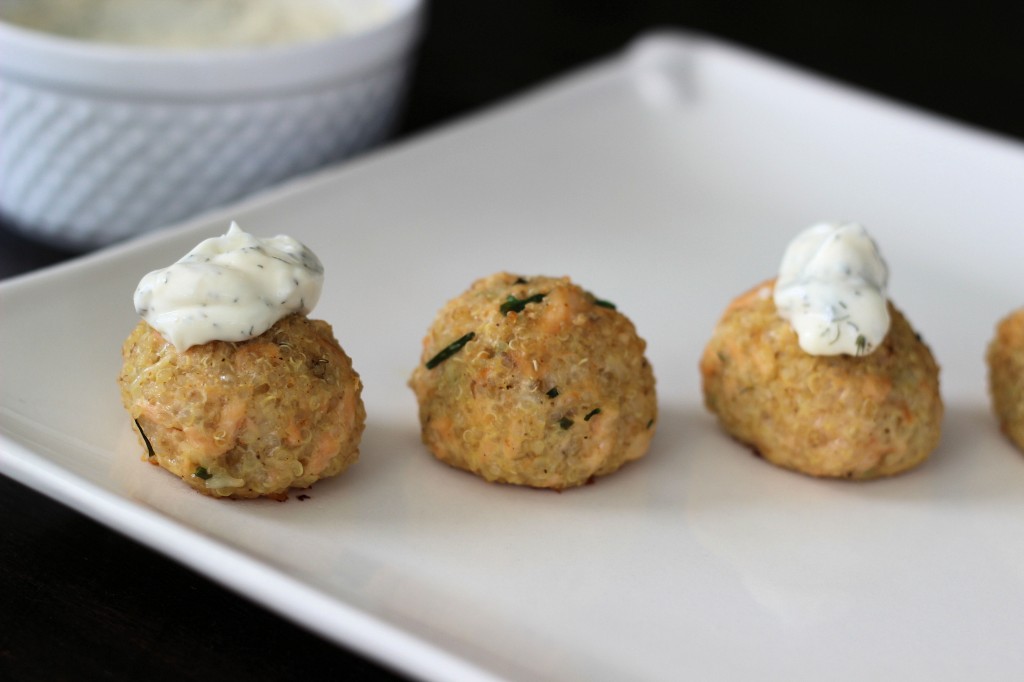 I think I might be the last food blogger to officially jump on the quinoa bandwagon. It is not that I had anything against this grain, I simply just had no drive to go out buy it. I was doing mighty fine with my plain old white rice (daughter of a rice farmer), brown rice and couscous. Why did I need to add in yet another starchy carb to the mix. Answer: Because it is the best little grain in the world! I mean seriously. Why didn't someone slap me across the face and say WAKE UP JESSICA! YOU MUST EAT QUINOA! I would have listened? Okay, maybe not I am kinda stubborn but nonetheless I would have taken it more seriously, maybe….
Quinoa has a wonderful light, fluffy texture and slightly nutty flavor and the cooking ease makes this little grain my new best friend. You would be hard-pressed to find someone who loves rice but doesn't love quinoa which means you would also be hard-pressed to find a recipe where quinoa doesn't replace rice-might I say- PERFECTLY! Which leads me to my dish- Quinoa Salmon Meatballs!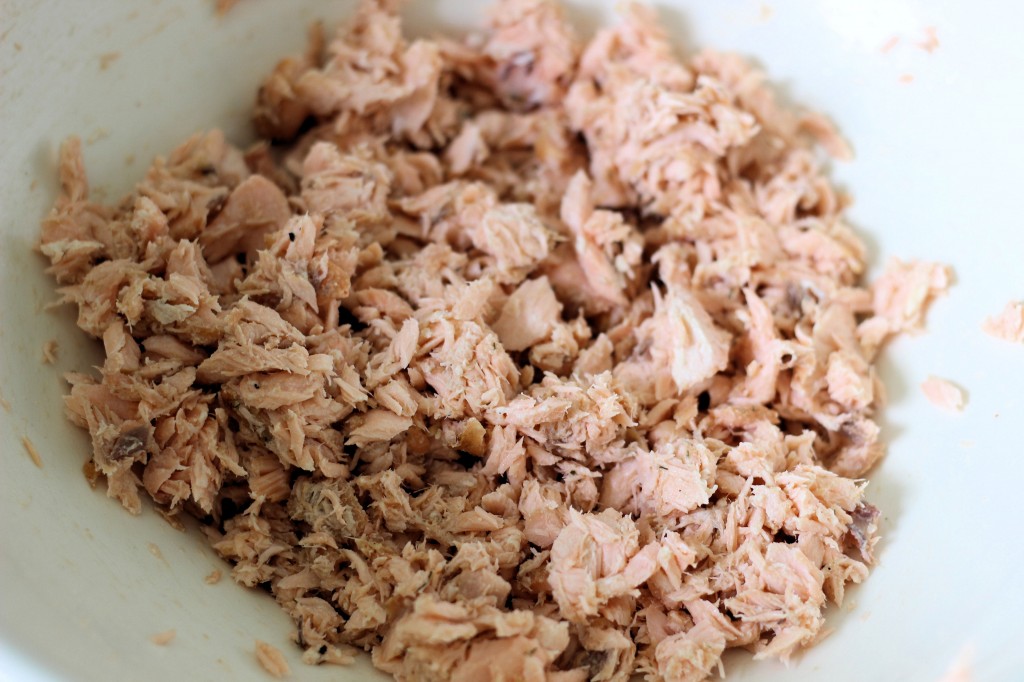 I had leftover quinoa last Monday night along with leftover salmon my husband had smoked over the weekend. I have never been one to love leftovers (I make my husband carry the leftover box out of a restaurant) unless I have transformed them completely into a brand new dish. I have made salmon and rice cakes before so I saw no reason why I couldn't create the same type of dish but using quinoa instead. I decided to form the patties into small meatballs that would set themselves up for a perfect bake in the oven. The meatballs were out of this world. I felt like a scientist in a way because you literally felt like you were eating two separate dishes- smoked salmon on the left and quinoa on the right yet both textures and flavors were combined into one magical bite- making me a scientist right???
All joking aside. The meatballs are absolutely delicious. My husband who doesn't love to venture out in the culinary world to often even loved them. They are perfect and healthy for the kids and again- couldn't be easier to make. We all like easy right! There are two key flavors in this dish- the sweet and spicy mango sauce and the Dill Greek Yogurt Dipping Sauce. You can't have the meatballs without the sauce! Which is true for any meatball dish:) Don't go making life harder than it has to be. I only want you to make this dish when you have leftover salmon to use. Time is to precious to go marinating and seasoning up a nice salmon fillet only to bake it and shred it to pieces:) Plus the cold leftover salmon tends to bind with the egg and quinoa much better!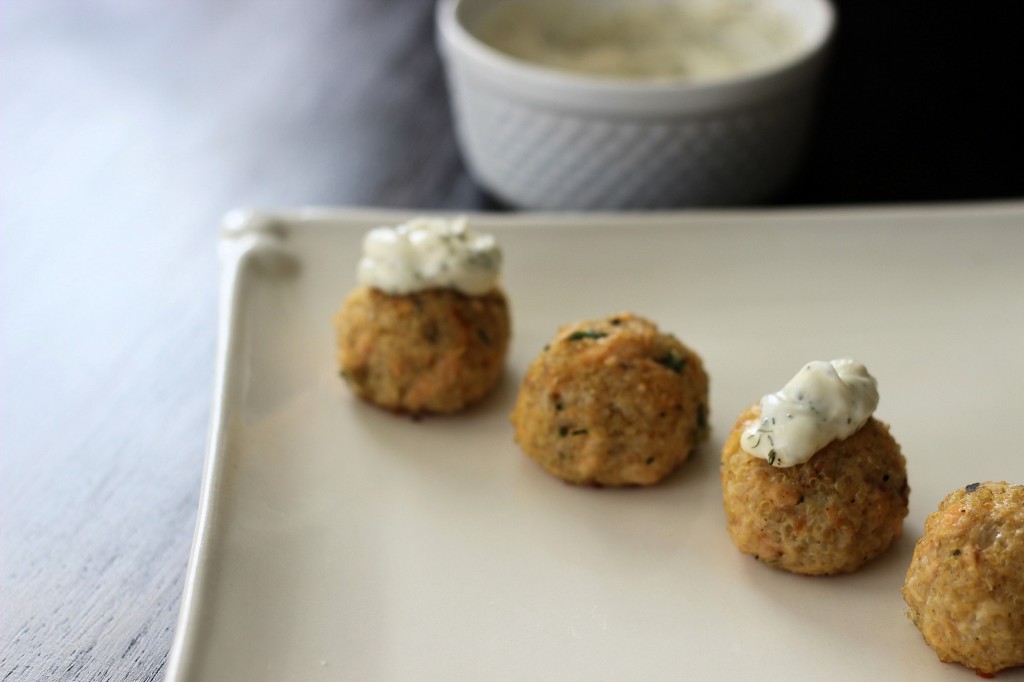 Quinoa Salmon Meatballs with Greek Yogurt Dill Sauce- Gluten Free
makes 24 meatballs
Ingredients
1½ cup cooked salmon, shredded
1½ cup cooked quinoa
3 tsp minced garlic
2 eggs, lightly beaten
5 TBSP Saucy Mama Dijon Mustard
¾ tsp cracked black pepper
½ tsp onion powder
¾ tsp sea salt
½ tsp dill
½ cup parmesan cheese, grated
1 TBSP fresh basil, roughly chopped
1 TBSP fresh parsley, roughly chopped
Greek Yogurt Dill Sauce
1 cup Greek Yogurt
1 tsp minced garlic
1½ TBSP fresh dill
1 tsp honey
1 tsp lemon zest
½ teaspoon salt
dash of pepper
Instructions
Preheat the oven to 400° and grease a large baking dish with olive oil. In a large bowl, mix all of the ingredients, leaving the eggs and herbs for last. Form the mixture into twenty four 1-inch meatballs or larger and smaller depending on your preference. Place the meatballs in the baking dish, cover with foil and roast for 25 minutes. Remove the foil and roast for another 5-7 minutes until slightly golden brown.
For the Sauce:
Whisk together all ingredients in a small bowl. Serve at room temperature.