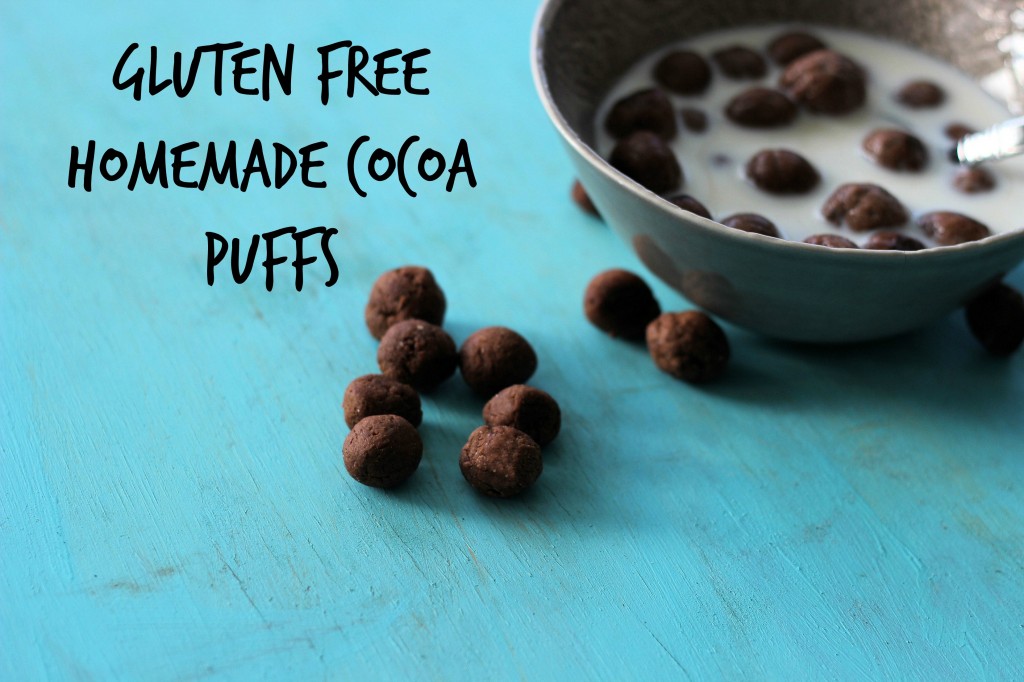 Do your kids love cereal? I know what is about to come out of my mouth might sound crazy to some but I WISH MY KIDS LOVED CEREAL! They just don't. Now if some cheerios are tossed in a trial mix then by all means they will happily munch on them but no way are they going to pick up a spoon and scoop out a mouthful of cereal and milk for breakfast each day. Its just not going to happen! Well, that is until Cocoa Puffs came into the picture.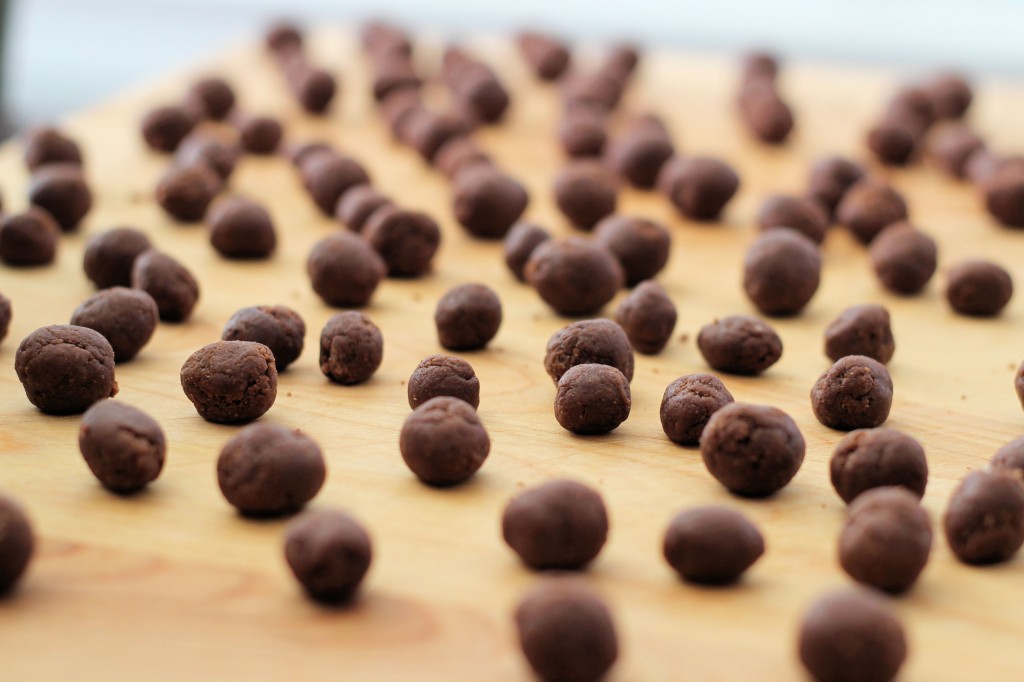 Not just any cocoa puffs though- Gluten Free Homemade Cocoa Puffs. I know exactly what is in them and exactly how they are made and although yes sugar IS involved at least it is a minimal amount and can be controlled by the chef:)It is has become increasingly easier to find gluten free cereal here lately but they are mostly geared towards adults and not children. Enter my Gluten Free Homemade Cocoa Puffs. They are made from a mixture of almond flour and coconut flour and they are simply delicious. The cocoa powder provides the perfect hint of chocolate and the almond flour actually gives them a slight nutty flavor.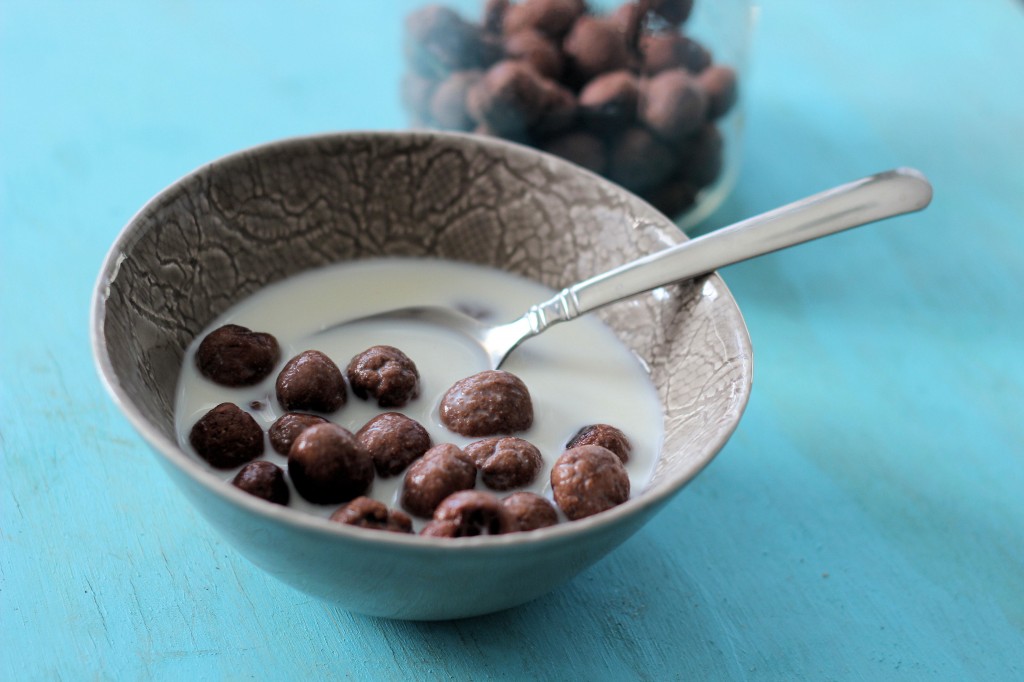 Now this cereal is filling. It is denser than the original cocoa puffs and the smaller the "puffs" you make the crispier they come out so just decide on the best size for you and your family. For us it takes an army to get my boys to finish a meal under an hour! They just take FOREVER TO EAT! So due to our excessively long eating process I decided to make my Cocoa Puffs a little larger which means less bites- SCORE ONE FOR MOM! Regardless of the size this cereal is crazy good and I do hope you give it a try!
By all means if you don't want to spend countless hours rolling out tiny balls of dough then this mixture also poses for a great crispy cookie recipe!
Gluten Free Homemade Cocoa Puffs
Ingredients
1 cup of almond flour
2 TBSP coconut flour
1 TBSP of butter, melted
¼ tsp of sea salt
1 tsp sugar
1 tsp almond extract
1 egg white
6 TBSP Cocoa powder
¼ cup of Crown Maple Syrup ( I use light amber) Any maple syrup will do and or honey or agave
Instructions
Combine all the ingredients in a food processor except for the maple syrup. Pulse to combine then slowly pour in the maple syrup. Pulse until a soft dough forms and you have a somewhat ball of dough. Turn onto a lightly floured board ( I use powdered sugar instead of flour) and begin rolling out the dough into a large rectangle. Pinch off small bites of dough and roll into a your desired size ball.
Bake at 350 for approximately 15 minutes.