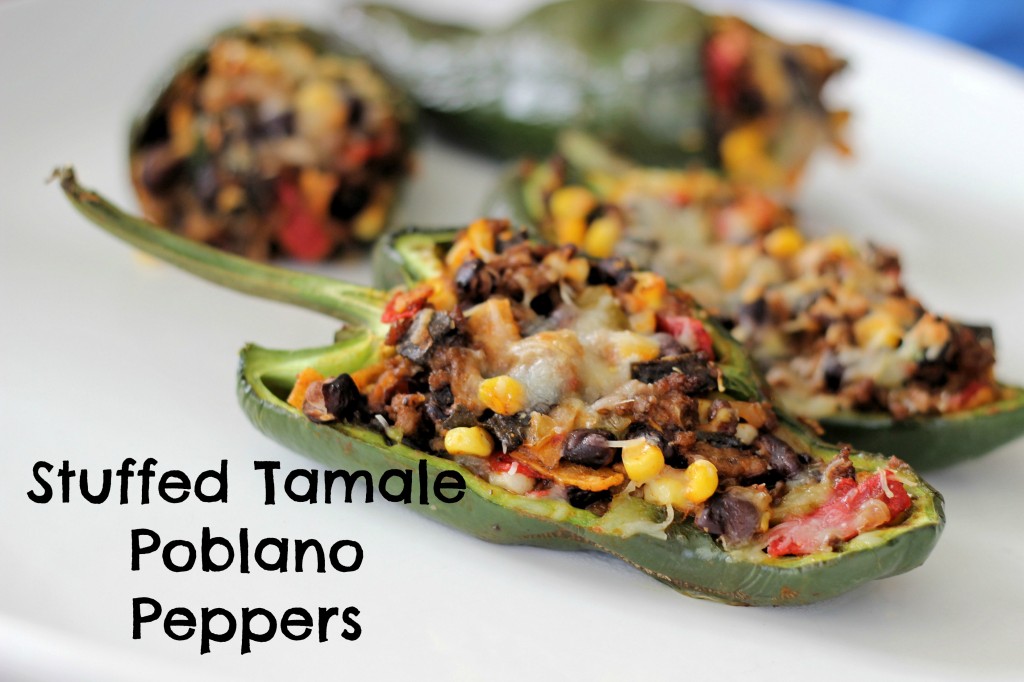 Every now and then I receive a product to review that just knocks my socks off. A product that makes my life easier. A product that seamlessly fits into our weekly menu items and a product that leaves me wanting more. This past week that product was none other than the Tamale and Enchilada Sauce from 505 Southwestern. I wish I could let every single one of you taste this sauce. It is the perfect combination of heat and sweetness with hints of smokiness that literally transforms your kitchen into a Tex-Mex Haven. The sauce is thick, not watery, with chunks of diced tomatoes and  in every bite. To say I am sold would be an understatement.
So what do you do with this Tamale and Enchilada Sauce? Why by all means you make Stuffed Tamale Poblano Peppers! I have people say that Tex-Mex/Mexican food intimidates them and they prefer to just leave it to the pros and eat out instead. This is when I shake my southern head and say Bless your Heart! My friends the reason most people are intimated by a certain food or dish to make is not because they are worried on "how" to cook it but rather they are afraid that the "flavor" or the "taste" won't be there. True, Tex-Mex just like any other cuisine hinges its success on different combinations of flavors and all but it doesn't have to be overwhelming and leave you fearful in the kitchen, especially if you have the right ingredients on hand and in particular sauces like those from 505 Southwestern. I am telling you right now- these 505 sauces will make your life easier, well your kitchen life that is, I can't vouch for whether they will make the clothes magically disappear and get the kids to school on time:)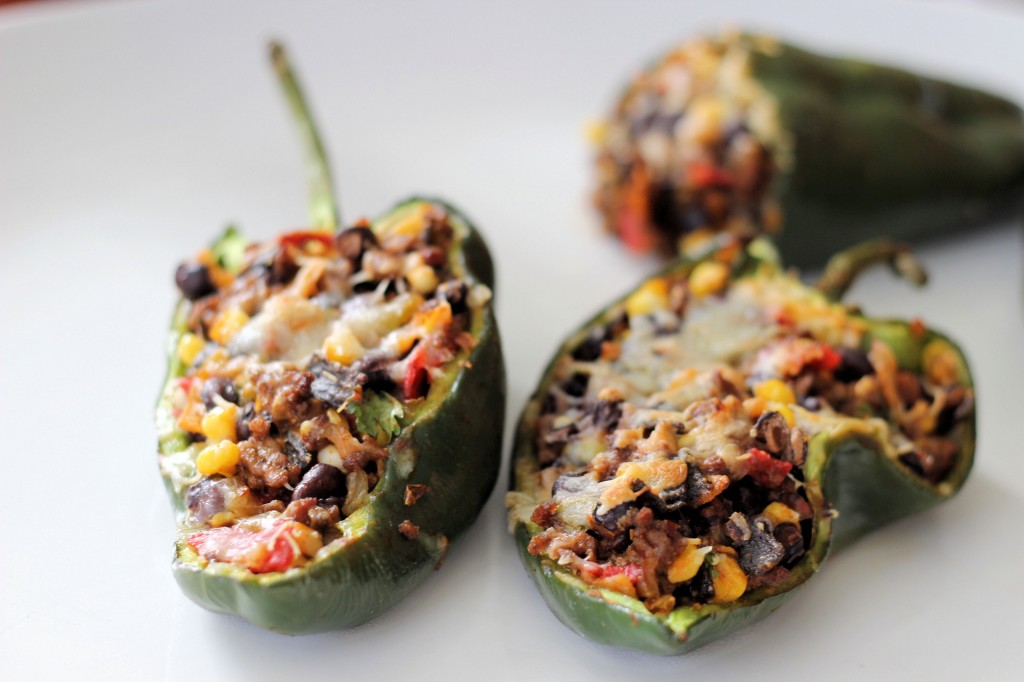 My Stuffed Peppers are full of flavor with chunks of goodness. The ground beef serves as the protein portion of the filling while the combination of Monterrey jack cheese and queso fresco bring the fresh oeey goodness. Corns, black beans and green chiles slide on into the filling to round it out and then it is all topped with a stirring of this amazing 505 Southwestern Tamale and Enchilada Sauce. If you are not into peppers as much as our family, you are more than welcome to use this exact filling with tortillas or taco shells. In fact, the next night I scooped out the filling from some of the leftover peppers and tossed it with some chopped lettuce making one heck of a Taco Salad if I say so myself!
 A Pretty Cool Side Note: I  pre-roasted the peppers to a certain degree before hand while cooking the filling to save a little time in the end. So the goal of roasting them a second time already stuffed is to give them that nice char and have the pepper skin be soft to the touch without waiting what seems like forever in order to dig in:) Remember your filling will already be cooked.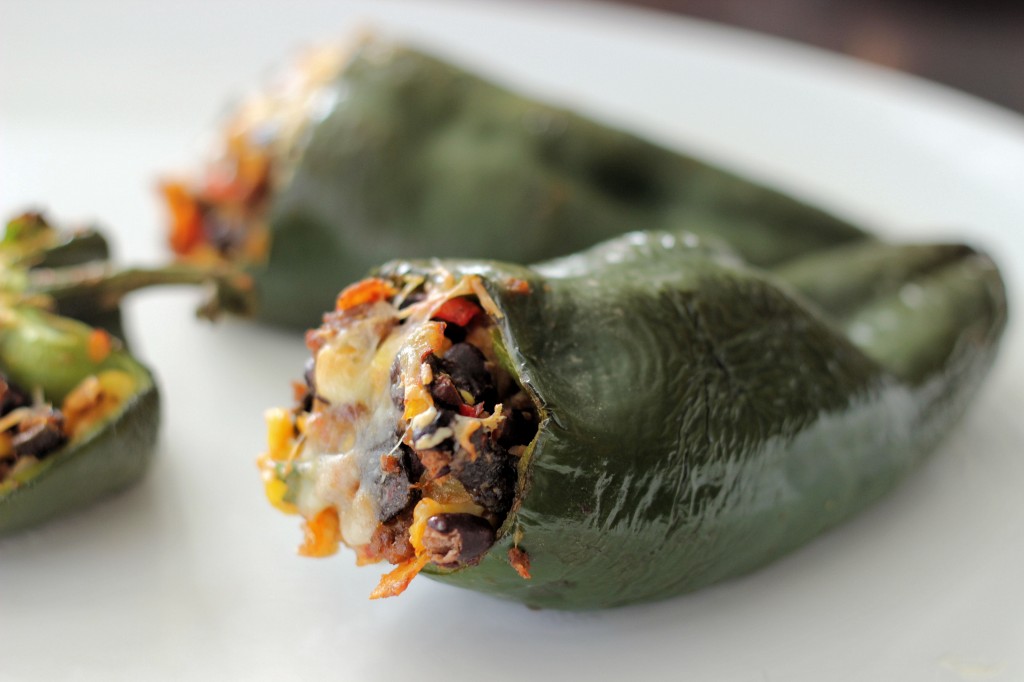 For all my Texan readers you can now fin 505 Southwestern Sauces at your local HEB Store!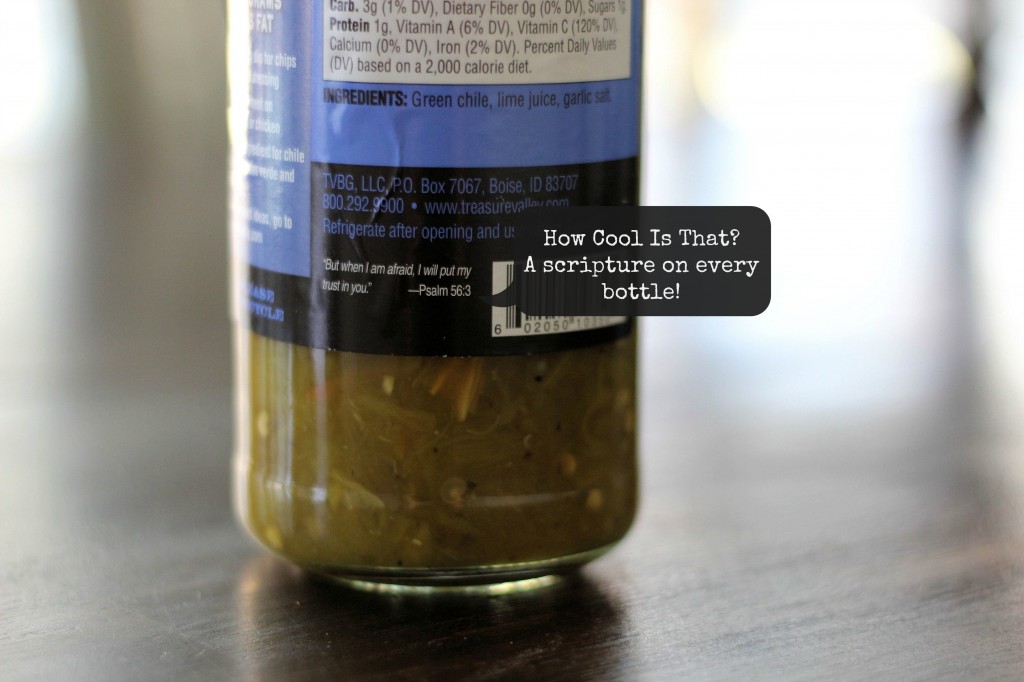 Stuffed Tamale Poblano Peppers
Author:
Kitchen Belleicious
Ingredients
1 lb. E3 Ground beef
1 bell pepper, diced
1 small onion, diced
1 4 oz can green chiles
¾ cup of fresh corn or canned corn kernels
¾ cup black beans, rinsed and drained
½ cup Monterrey Jack Cheese
½ cup Queso Fresco
6 Large Poblano Peppers
½ tsp salt and pepper each
¼ tsp cumin
1 TBSP freshly chopped cilantro
½ cup tortilla strips toppings (in the salad dressing isle)
½ cup 505 Southwestern Enchilada and Tamale Sauce
Instructions
Slice the peppers in half and or cut a wide circle around each stem hollow out the inside in order to stuff them entirely. Remove the seeds and ribs.
Place the peppers in a baking dish skin side up. Broil about 5-7 minutes, then flip the peppers and broil 5 more minutes.
Meanwhile, cook your ground beef in a large skillet, when almost brown add in the chopped onions, bell pepper and green chiles. Cook for another 5-6 minutes until the onions and pepper are translucent. Stir in the cilantro, corn, black beans and seasonings. Remove from heat and allow to cool slightly. Stir in the cheeses, tortilla strips and tamale sauce. Mix well and then begin stuffing the peppers regardless of whether you cut them in half or left them whole. Replace caps to the peppers if you left them whole and secure with a toothpick.
If you are grilling then heat grill to 400 and grill the peppers approximately 30 minutes. If you are roasting them then place the stuffed peppers back into the baking dish and roast at 400 for 15-20 minutes. Remember, we already pre-roasted the peppers to a certain degree to save a little time in the end. So the goal of roasting them a second time already stuffed is to give them that nice char and have the pepper skin be soft to the touch. The filling is already cooked.