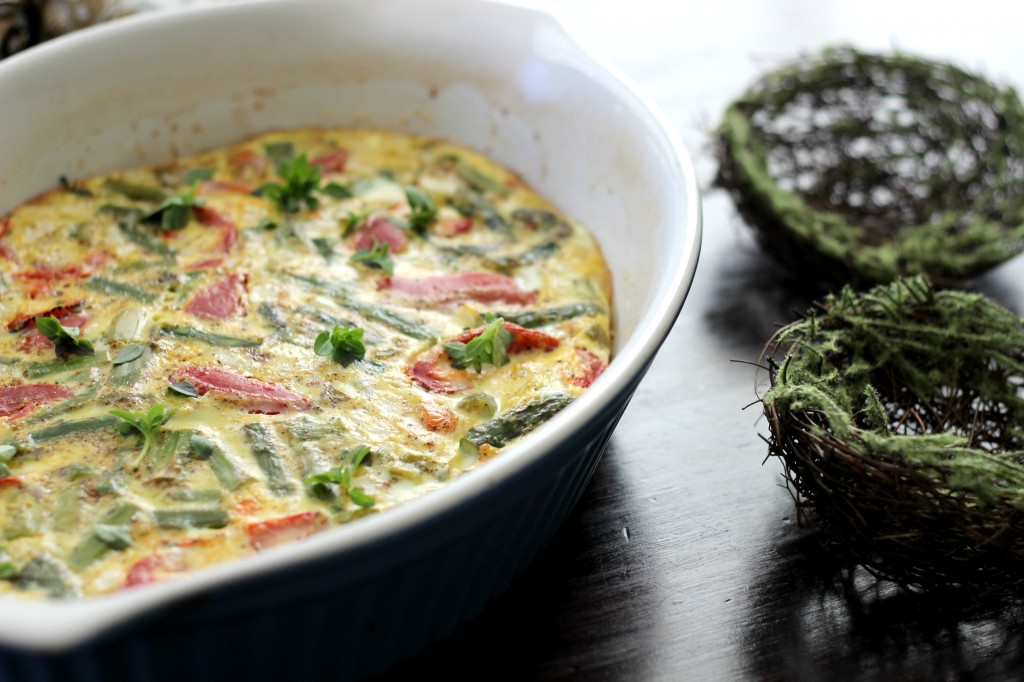 This is Easter week and I have the most delightful one pot dish for you. It is one of those quick meals you can throw together in the early afternoon and have ready to pop in the oven for dinner. Even better- I named it my Easter Frittata because the flavors of the dish are so fresh and flavorful and scream Spring. If you are having a lot of people over for Easter do yourself a favor and have this for brunch. It will knock their socks off!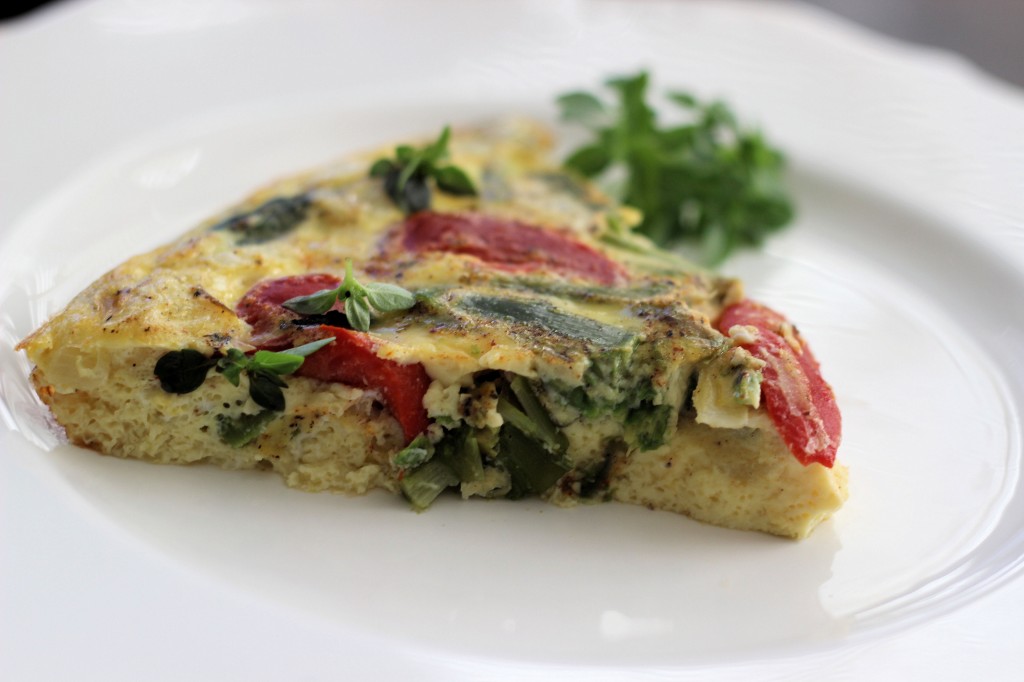 I hope you can see from the pictures that the frittata is amazing. The extra zing of flavor comes from the spicy basil. This is my new favorite herb EVER and I am using it in everything. It is also called Holy Basil and it is the perfect blend of the standard basil flavor with a hint of heat. I would love to sit here for hours and discuss the flavors and ingredients but life is calling and in particular my brother and sister in law. My 4 month old nephew is having a very hard surgery this week in San Antonio on his skull. The bone that isn't supposed to form before a child is 3, hence giving a child's brain room to grow properly, has already hardened and thus needs immediate surgery to prevent any more pressure to his brain and further complications. We all found this out in the past week. It has been chaos and although we are human with worries and fear- we also trust in our God and He is going to provide the healing my nephew needs, God has got this:) So with that said, please keep my family in your prayers this week and if you would like to read more about it you can visit my sister-in-law's blog here.
Thanks to my readers for just always being here for me:)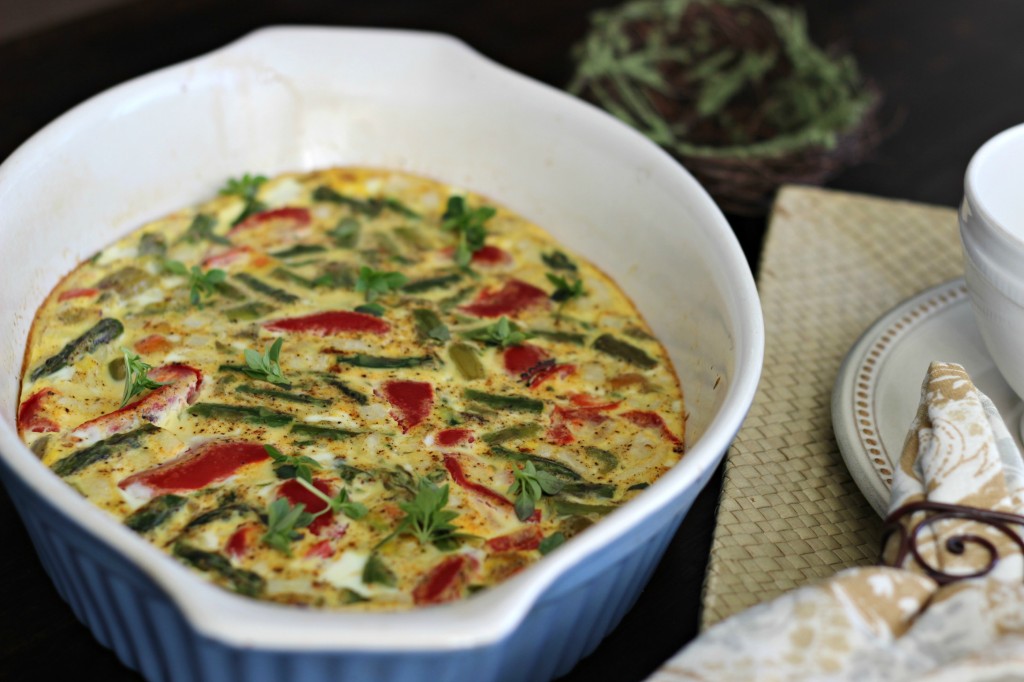 Asparagus and Roasted Red Pepper Frittata with Spiced Basil
Ingredients
1 lb of asparagus, trimmed and cut into large pieces
½ onion, diced
2 garlic cloves, diced
1 jar roasted red peppers (6 oz)
10 eggs
¾ cup whole milk
⅓ cup shredded Parmesan cheese
¾ teaspoon salt
½ teaspoon pepper
3 TBSP fresh spicy basil leaves or plain basil (roughly chopped) (Spicy Basil also called Holy Basil)
¼ cup shredded pepper Jack cheese
Instructions
Place asparagus on an un-greased baking sheet; drizzle with ½ teaspoon oil and a dash of salt. Bake at 400° for 10-12 minutes or until tender, stirring once.
In a large skillet, saute the onion and garlic over medium to high heat in 2 TBSP of olive oil until tender, approximately 5 minutes. Set aside to cool.
In a large bowl, add in the asparagus and onions/garlic. Add in the eggs and milk. Season with the salt, pepper and red pepper flakes and then stir in both cheeses.
Pour into a greased baking dish, top with the chopped spicy basil and bake at 375 for 20-30 minutes until the egg is set.