Veggies
Dill Glazed Roasted Cast Iron Skillet Carrots- Easter Side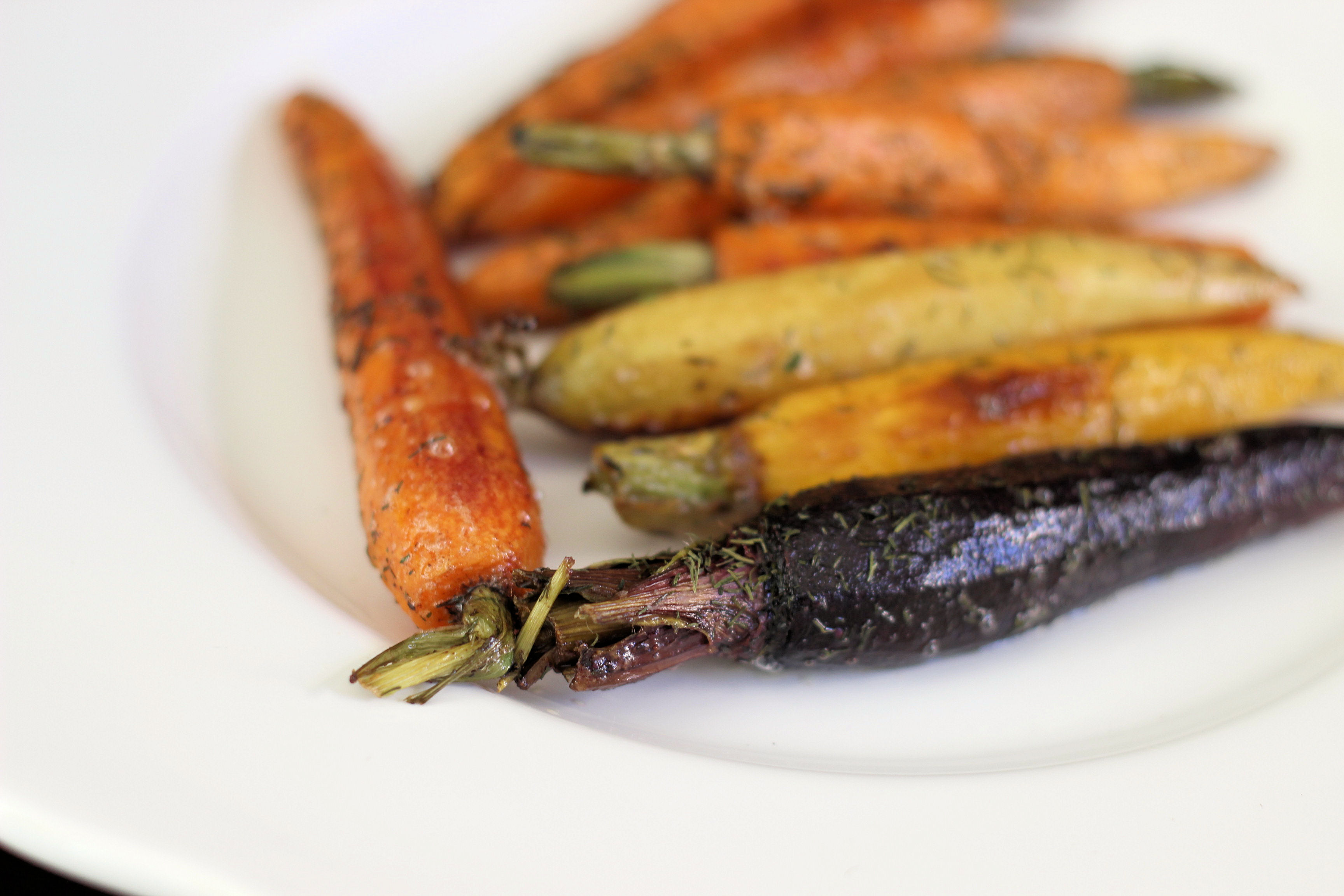 Easter is just around the corner and I have two amazing recipes coming up that are simple but so delicious. Every year around this time I am knee deep in a million things, one of which is my son's birthday (Grant will be turning 5 next week and I am so excited about his party but so sad that he is growing up so fast. We are having a Ninja Turtle Birthday complete with a real live "Ninja Turtle"!) We all know that dinner time doesn't go away just because we are busy. In fact for most of us, dinner time becomes a nuisance during busy weeks where as we look to it as hassle rather than a blessing to be together as a family. So with that said, I don't have a main course recipe for you today that will be for next week (feel free to look through my recipe archive) but what I do have for you is a simple and SOOO DARN DELICIOUS side dish of Roasted Cast Iron Skillet Carrots that will make any dinner time preparation a breeze and the result a winner.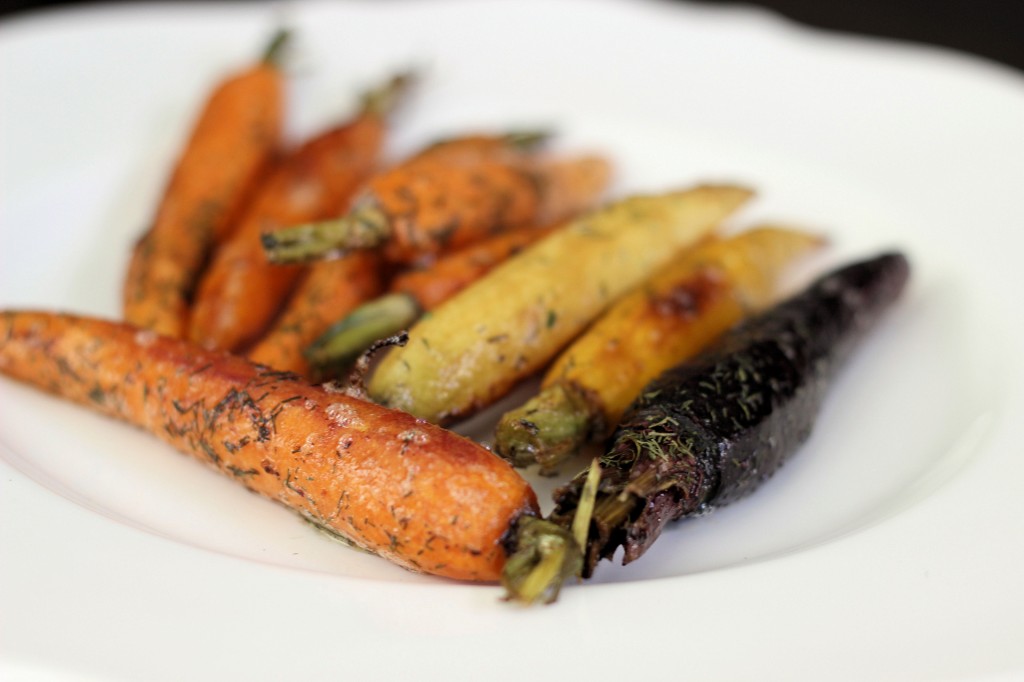 Roasting anything let alone vegetables in a cast iron skillet is a top notch idea. The cast iron skillet gives your recipe a nice extra roasted flavor enabling you to NOT have to cook something at extremely high temperatures. It is a seamless cooking method in my opinion and one I grew up knowing how to do. In fact, as a wedding present I received a seasoned cast iron skillet from my grandmother (Nanny) and let me tell you it was better than any china or crystal a southern girl could get:)  The cast iron skillet is by far my favorite go-to in the kitchen and not only does it cook anything and everything amazingly well it is inexpensive, non-stick and virtually indestructible.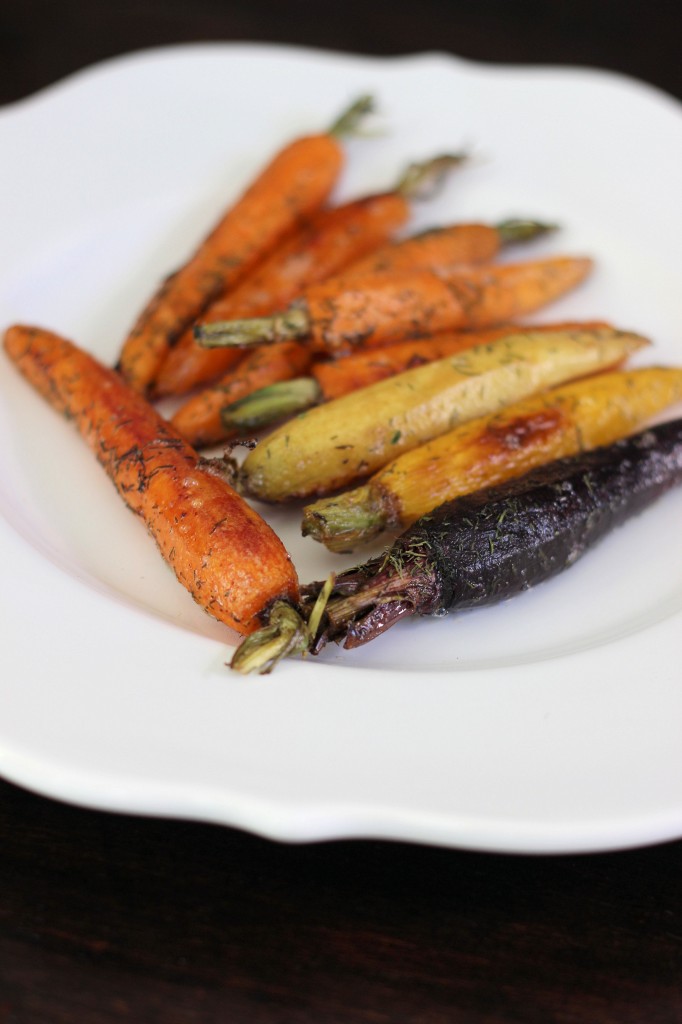 Cast-iron skillets are used for a variety of things- bake a cake, sear a filet, roast or fry a chicken, fry potatoes- you name it. I know in my family we always have a million things cooking in the oven for Easter, Christmas and Thanksgiving but never too much on the stove itself. Go crazy with me this coming up holiday and let's roast our carrots on the stove!
So in case you don't know how to season a cast iron skillet let me give you the low down:)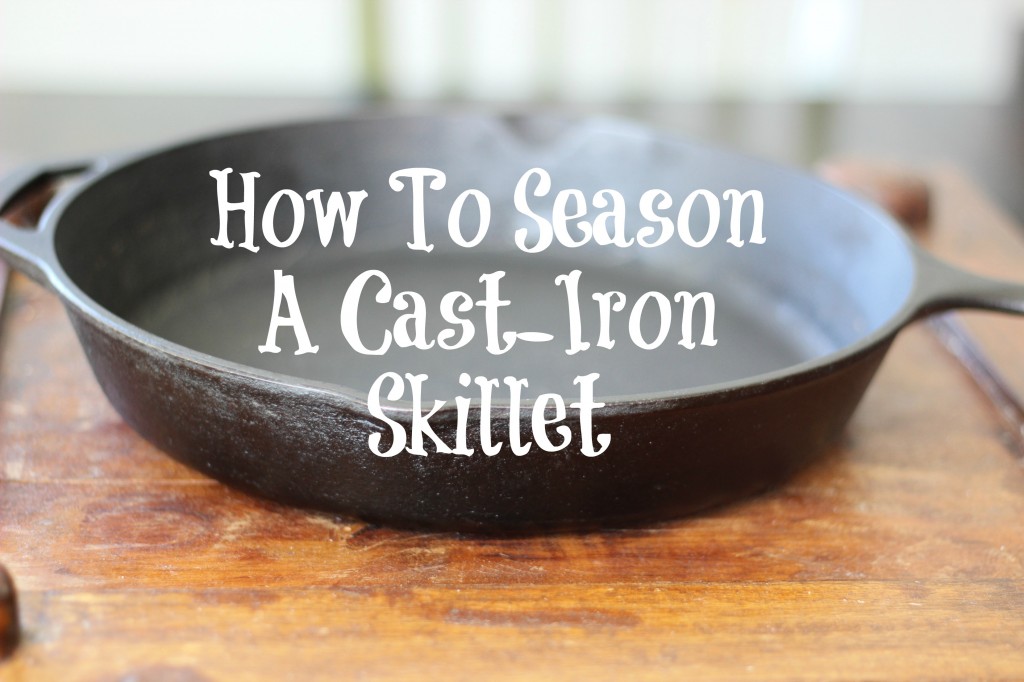 1) Wash and dry your pan very very well
2) Oil it down. Oil it in and out and all around. Every nook and cranny. I like to mix my oils during this process so for the first oil down I might use canola oil- then for the second oil down I might use pecan oil, repeat with vegetable oil or corn oil, etc. It adds a tiny extra dimension of seasoning in my personal opinion. Bake it in the oven at 350 for an hour. Take it out and allow it to cool
3) Oil it down again! Oil it in and out and well you get the picture! Bake it in the oven at 350 for another hour. Repeat yet again and again until it is pitch black
4) Okay, so now you are done. Well done for now at least. The more you use the pan the more it will be seasoned. The more its seasoned and provides you with such an amazing flavor to your dishes the more you will want to use it over and over and the more it will be in essence "seasoned!"
Dill Glazed Roasted Cast Iron Skillet Carrots
Ingredients
3 TBSP butter
1 TBSP Olive Oil
20 baby carrots or 15 medium-sized carrots
3 TBSP brown sugar
1½ TBSP molasses
1 TBSP red wine
½ tsp kosher salt
½ tsp garlic powder
⅛ tsp fresh ground pepper
3 TBSP fresh chopped Dill or your favorite herb like parsley or basil
Instructions
Melt the butter and olive oil together in cast iron skillet over medium to low heat. Add in the brown sugar, molasses and red wine. Season with the salt, pepper and garlic powder. Allow the brown sugar and molasses to melt and combine nicely. Toss in the carrots and cover with marinade/glaze. Watch carefully and cook for 10-12 minutes turning over the carrots at intervals of 3-4 minutes. Remove from heat and place in your serving dish. Toss with the fresh dill and serve:)