This bread makes me Happy, Happy, Happy! Picture These Ingredients together and let me know if you are not drooling all over the place and HAPPY! If you are not then we may need to have a talk as something may possibly be wrong with ya:))) Kidding of course! Okay so the components are French Bread, Monterrey Jack Cheese with Roasted Red Peppers, Butter (yes lots) Chopped Panola Pepper Jalapeno's and accompanying jalapeno juice and yes BACON!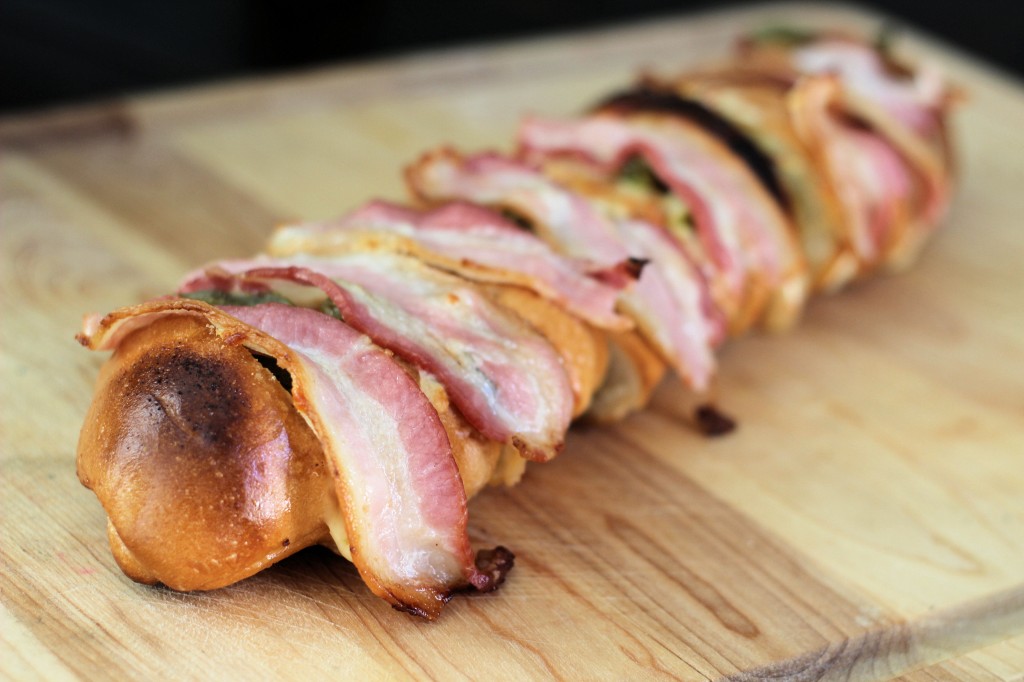 Are you Okay? Stay with Me! Now this delicious recipe is courtesy of my good friend Willie from Duck Dynasty? Heard of them:) Of course you have! Okay, DISCLAIMER! So we aren't good friends! Okay we aren't really friends at all, but my mom knows them! Does that count??? This is Willie's go to bread recipe and after taking one look at it in his mom's latest cookbook, Miss Kay's Duck Commander Kitchen, I just knew it had to be made in this household asap. Now this is not your typical side dish of bread. Don't go thinking you should make this with your next pot roast, rice, and vegetables. It is more of a meal in itself. In fact, it has carbs, vegetables (jalapeno's) meat (bacon) and a lot little of fat (butter). We had it with a simple fresh salad one night.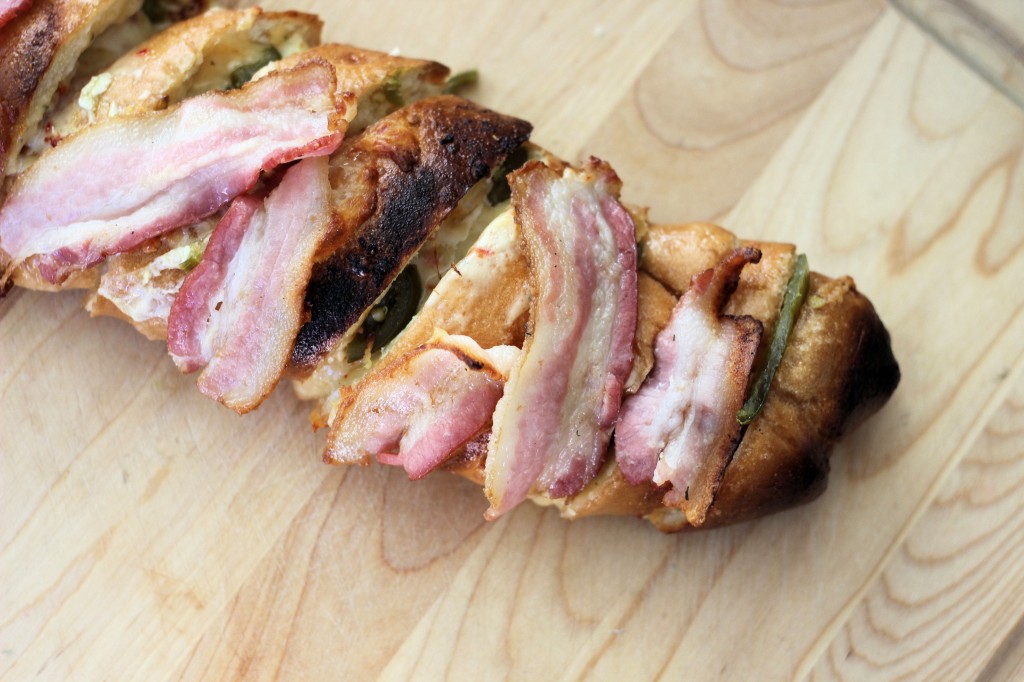 I know I am playing around a lot in this post but honestly the bread makes me happy and I have this happy carefree attitude tonight as I write this post! The original recipe called for Mozzarella but having none in the house I did not let that stop me. Instead I substitute the mozzarella cheese with Monterrey jack with roasted red peppers and added in a little zing of my own with the jalapeno juice and chopped jalapenos. By all means customize to your liking but regardless of what you do- GO FOR IT! It's that good.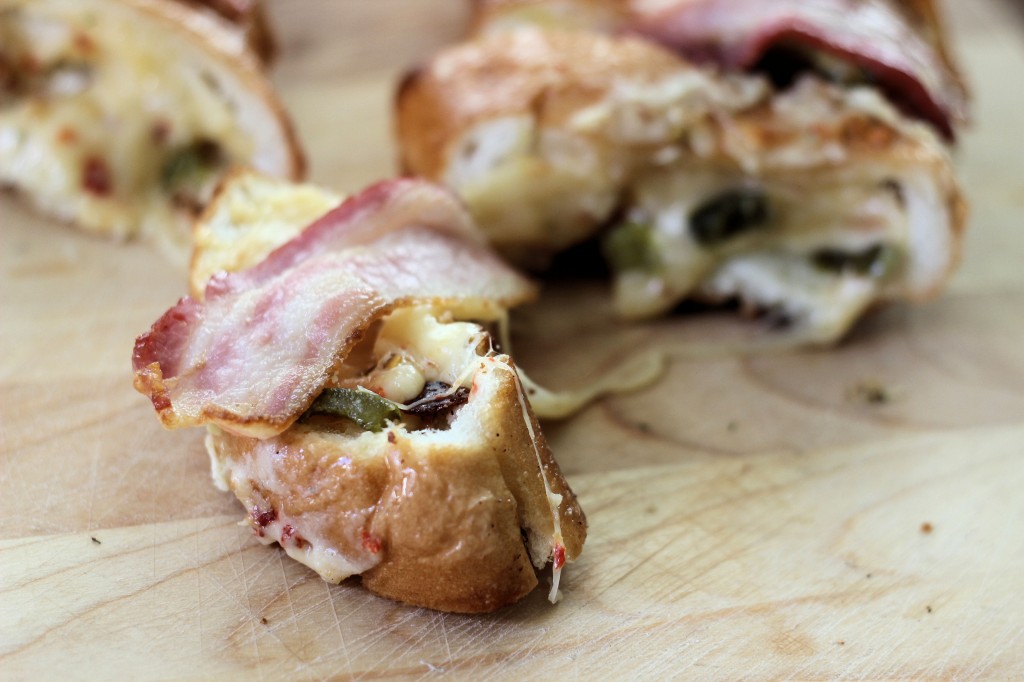 P.S. Miss Kay's Duck Commander Kitchen Cookbook is so wonderful. It is a combination of amazing recipes intertwined with faith and family. I was not paid to do this post or even review the cookbook. I never intend to make my site an advertising base- I just give it as it is- good or bad:) Which in post part good because why on earth would I talk about something bad on my site! Now that wouldn't be nice:)))
Willie's Crazy Bread
Ingredients
1 loaf French Bread (12 inches long and about 9 ounces)
1 stick of butter, melted
1 cup shredded Monterrey jack cheese with roasted red peppers, or mozzarella cheese
½ tsp onion salt
½ tsp garlic powder
⅛ cut of chopped Panola Spicy Sweet/ Jalapeno Peppers reserving 2-3 TBSP of the jalapeno juice
4 slices of bacon, cut into thirds crosswise
Instructions
Heat the oven to 400. Slice the bread about 1 inch thick without cutting all the way through. Place the bread on the cookie sheet. Pour butter between the slices, then stuff the cheese in between the slices as well as the chopped jalapenos. Sprinkle with the garlic powder and onion salt and top the bread with the bacon slices without overlapping them. Brush the top with the jalapeno juice.
Bake until cheese is melted at 400 about 5 minutes. The set to broil and broil until the bacon is to your liking. I did another about 3 minutes.