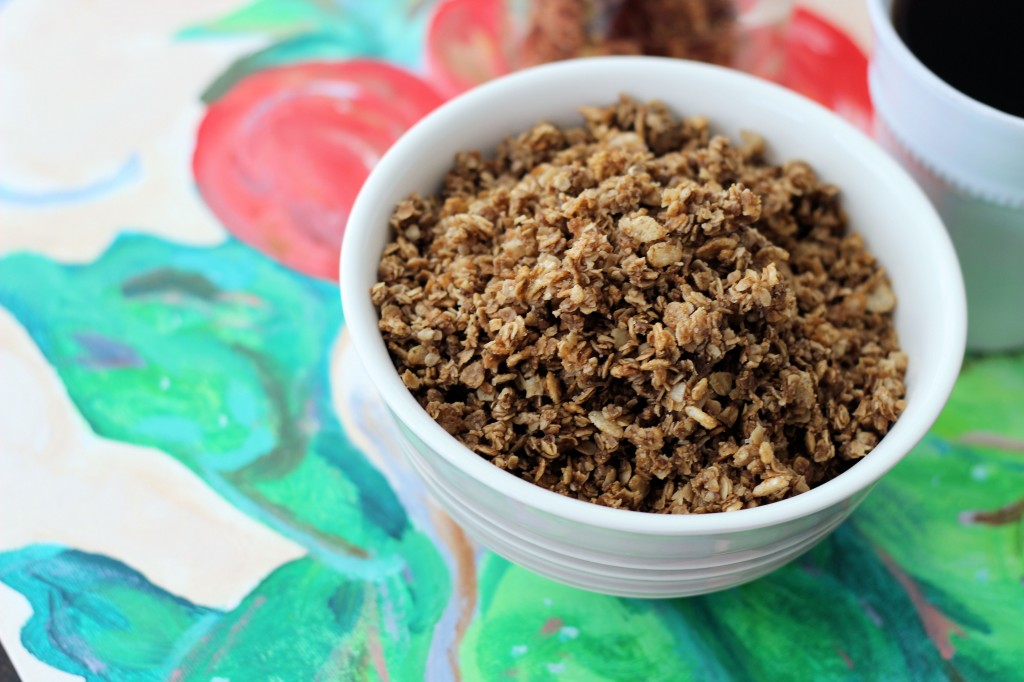 Do you like Coffee? Or at least the flavor of coffee? Even if you don't drink the good stuff, which I gasp at the horror of that nonsense, perhaps you still like the espresso flavor and in that case you will fall head over heels in LOVE with this Coffee Granola Recipe. It is nutty from the ground almonds, it is salty, it is sweet and it has the most wonderful espresso flavor! I make a batch of granola every week as it is my go to for munchies and once I made this particular recipe a few weeks back I have never turned from it. It's one of those recipes that after the first bite I wanted to run to my friend's Alison or Niki, who live right around the corner, kick open the door and shove a handful in their mouth all the while exclaiming at the top of my lungs " ISN'T IT FANTASTIC!"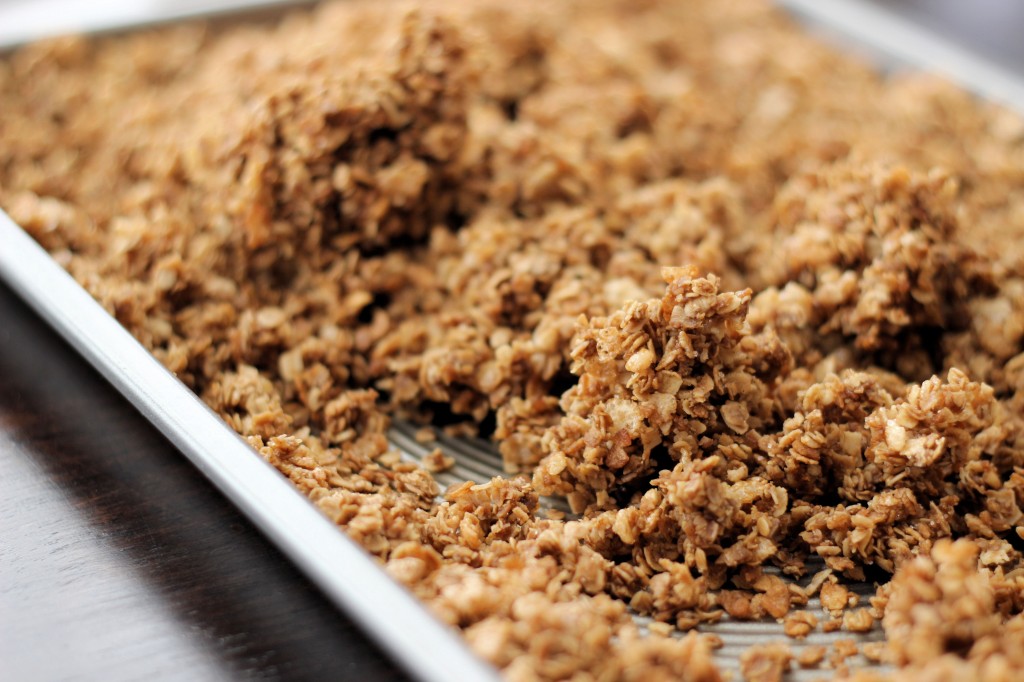 Do you have time to make homemade granola? Yes, Yes You Do! I make this granola recipe in less than 35 minutes. I prepare it in less than 10 minutes and then go do my thing, which is usually clean up after the boys, until it is ready after 20 minutes. This espresso granola recipe satisfies my coffee craving when I don't actually want to have another cup of coffee itself. It is powerful I tell you and I should keep the recipe a secret but since Tracey from the Kitchen is my Playground  let it out of the bag I might as well too. In fact, her recipe is what inspired my own:)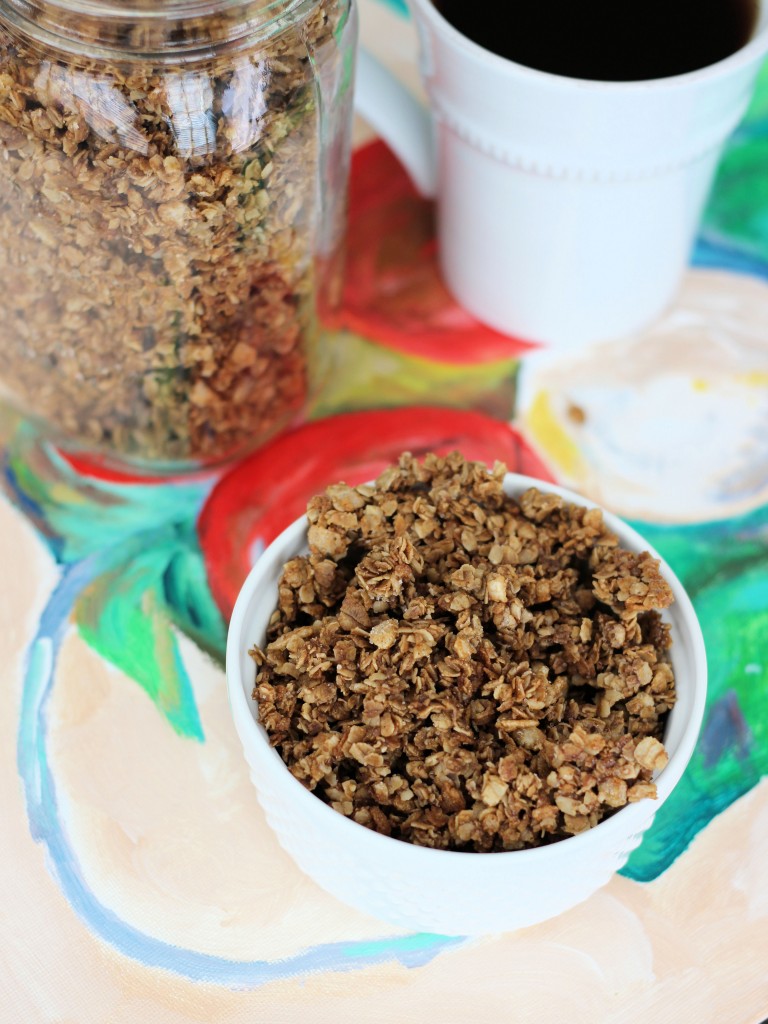 The only granola recipe you need- Espresso {Coffee} Granola
Ingredients
3 1 /4 cups old-fashioned oats
½ cup wheat germ
½ cup coconut (omit if you want)
½ cup almonds, finely ground
½ tsp. salt
4½ TBSP dry instant espresso
3 TBSP hot water
1 tsp. vanilla extract
½ cup canola oil
½ cup honey
6 TBSP molasses
¼ cup brown sugar
Instructions
In a large bowl, combine oats, wheat germ, coconut, ground almonds and salt.
Combine dry instant espresso granules, hot water, and vanilla; stir to dissolve the granules.
Stir together the oil, honey, molasses and brown sugar in a measuring cup; add the coffee mixture and stir to combine. Pour the oil and coffee mixture over the oat mixture; mix together until oats are evenly coated. Spread granola mixture onto a baking pan lined with parchment paper. Bake at 315 degrees for 25 to 30 minutes, stirring about every 10 minutes.
Let cool completely.