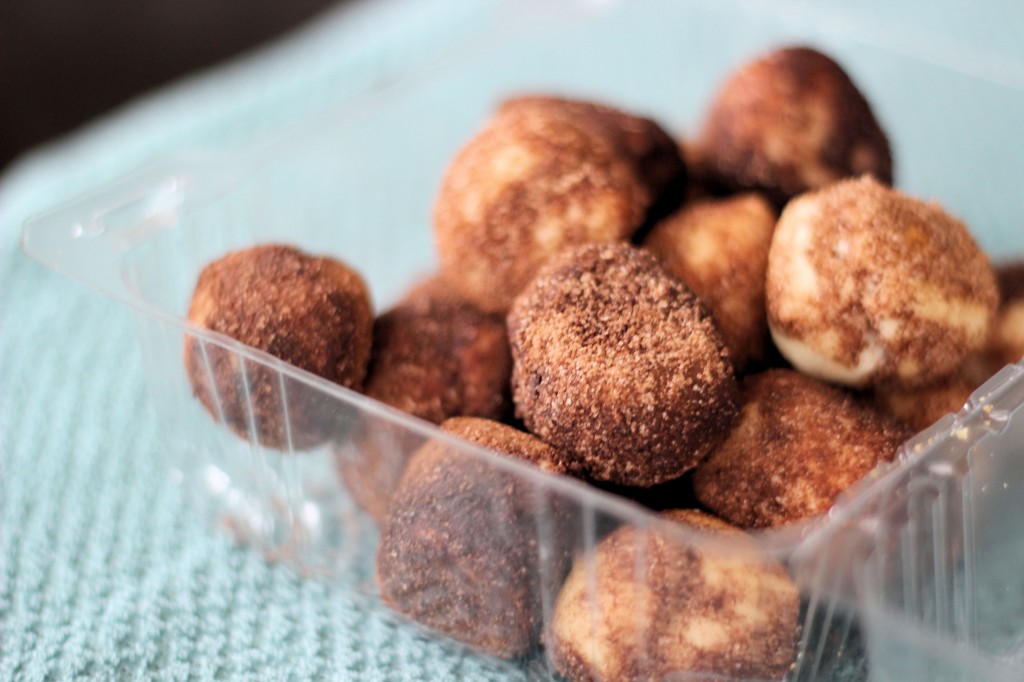 My kids love pretzels. Like any kid they enjoy that crunchy bite with hints of saltiness but better than hints of saltiness is hints of cinnamon and sugar:) I know what your thinking- I don't have time to make pretzels, let along in the morning for breakfast- but far be it from me to offer you a recipe that takes up what little time we have as moms! This pretzel dough recipes tastes just like the real thing, it is just as chewy, buttery and delicious and even has yeast but subtract out all that unwanted rising and "kneading" time:) WHO HAS TIME FOR THAT!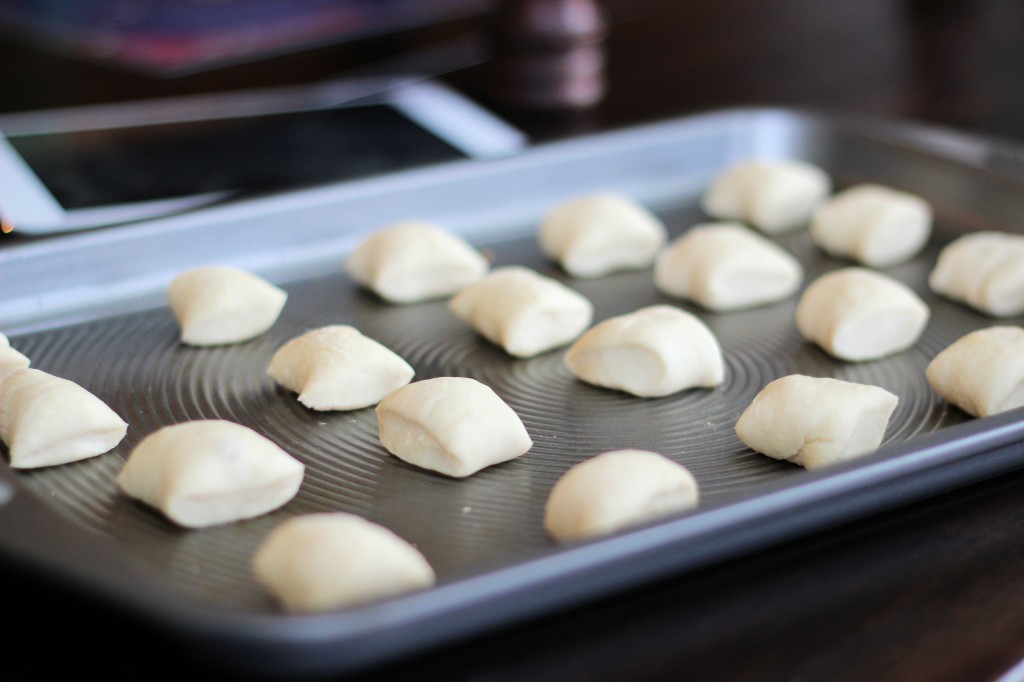 The moment I saw this little gem from my friend AveryCooks I knew it was going to be a winner with my family and believe me it will be for yours too:) The best part of all- NO FRYING! It's texture is like a having a pretzel but the shape is similar of a donut hole and BAKED at that! What could be better? Oh Yeah- It' bathed in a cinnamon and sugar coating! Yeah Kids and Adults! Go get em'!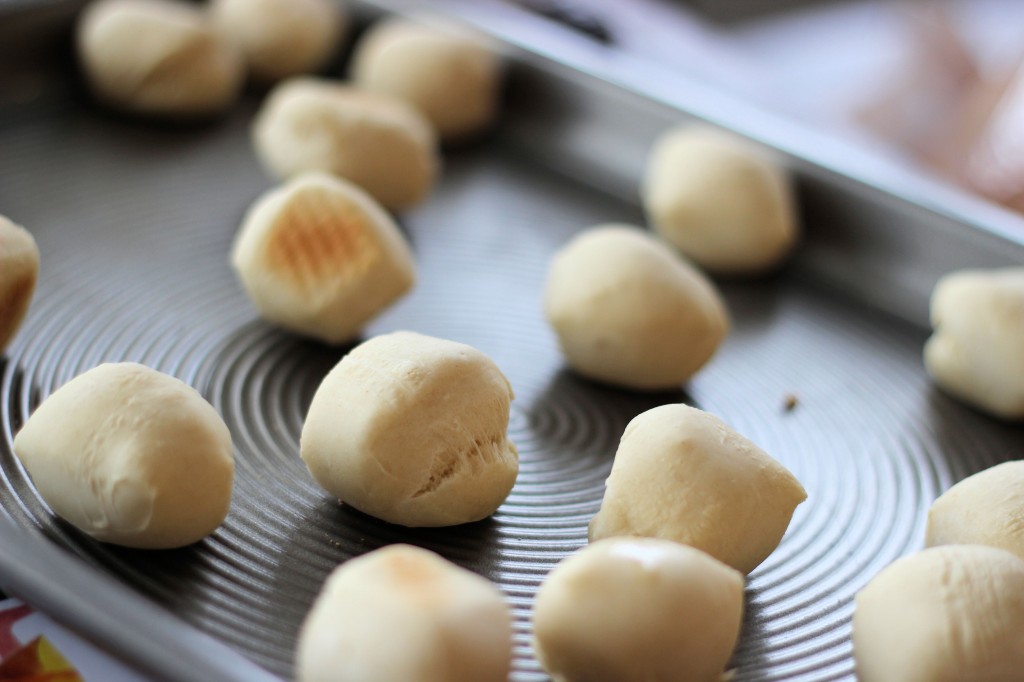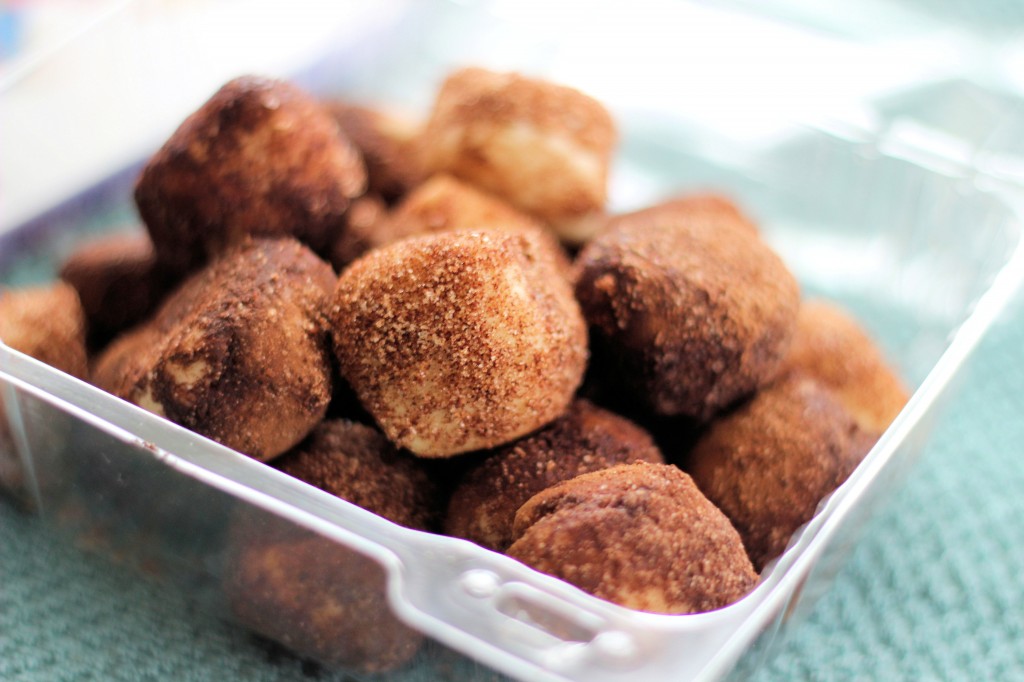 Baked Cinnamon and Sugar Pretzel Bites
Ingredients
For the Pretzel Bites:
1¾ cups all-purpose flour
2 teaspoons baking powder
½ teaspoon salt
½ teaspoon cinnamon
⅓ cup vegetable or canola oil
¾ cup light brown sugar
1 large egg
1 teaspoon vanilla extract
½ cup applesauce
½ cup milk
For the Cinnamon-Sugar Coating:
4 tablespoons unsalted butter, melted
⅔ cup granulated sugar
1½ tablespoons cinnamon
Instructions
Preheat oven 350 degrees F. Spray one 24-cup or two 12-cup mini muffin tins with baking spray and set aside.
In a medium bowl, whisk together flour, baking powder, salt, cinnamon and nutmeg. In a separate large bowl, whisk together oil, brown sugar, egg, vanilla, applesauce and milk until smooth. Add dry ingredients to wet ingredients and mix until just combined.
Using a tablespoon or cookie scoop, fill muffin cups ¾ full. Bake for 10-12 minutes, or until a toothpick comes out clean.
While the muffins bake, melt butter in one bowl and combine granulated sugar and cinnamon in another bowl. Remove muffins from oven and cool for 2 minutes. Dip each muffin in melted butter, then roll in cinnamon sugar to coat.