You can't have a Super Bowl party without dip and chips. Believe me, try it and you will see! 30 minutes into the game and you will have hungry insane men yelling "Where is the dip, Where are the chips!!!! Okay, so they might not yell at you and they may or may not be insane (remains questionable), but they ARE going to want chips and dip and they aren't going to be satisfied with the lure of a simple nice bowl of chili instead. Sure they want their chili or chicken wings or burgers or whatever you have in mind for the main but want they really want before-during and after the game- IS THE DIP AND CHIPS!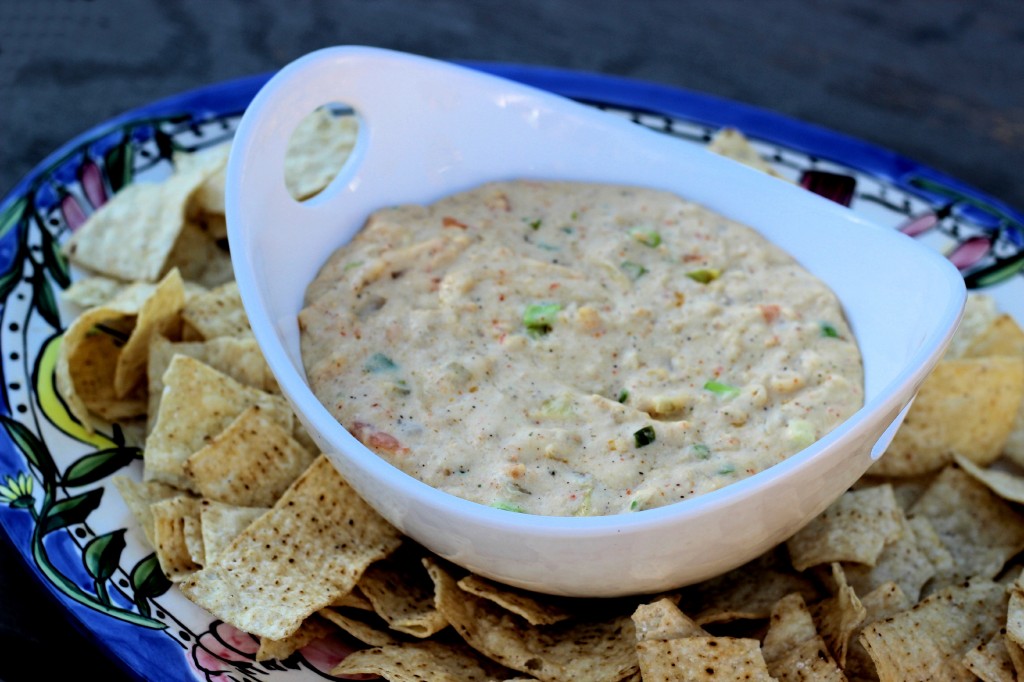 If you are anything like myself, although a lover of Velvetta, that ship has been sailed and lost at sea for me. I am tired of it and any variation of it to be exact. You can't fool me with sausage and hamburger additions or even salsa instead of Rotel. I need a break Velveeta! It's time for a new start to shine and it so happens I have that star right here! MY CAJUN SHRIMP DIP! The evening I made this dip the oh so inclement weather of ours was acting up and it was all I could do to take these halfway decent shots but don't let the lack of perfect lighting in the picture fool you. It is absolutely amazing. It jumps at you like your husband jumping out of his chair when the first touchdown has been scored. It jumps out with flavors of joy like roasted minced shrimp, fresh lemon juice, Cajun seasonings, creamy cream cheese, a hint of hot sauce and a dash of cilantro all mixed into a nice creamy yet meaty dip. It is out of this world for seafood lovers and I hope you will get a chance to try it this for your next Super Bowl Party.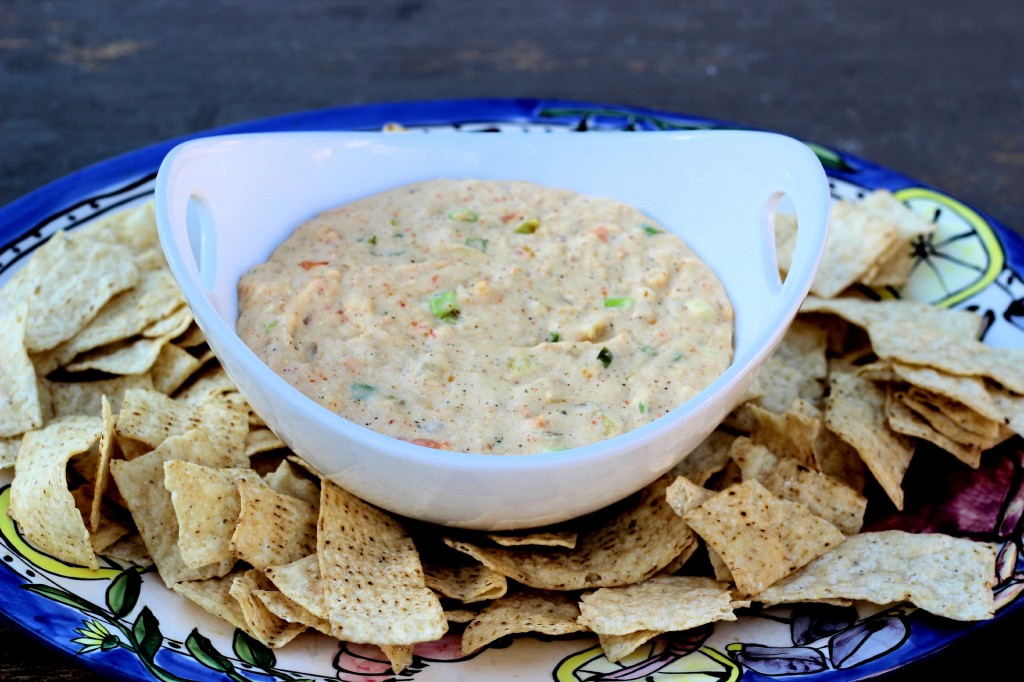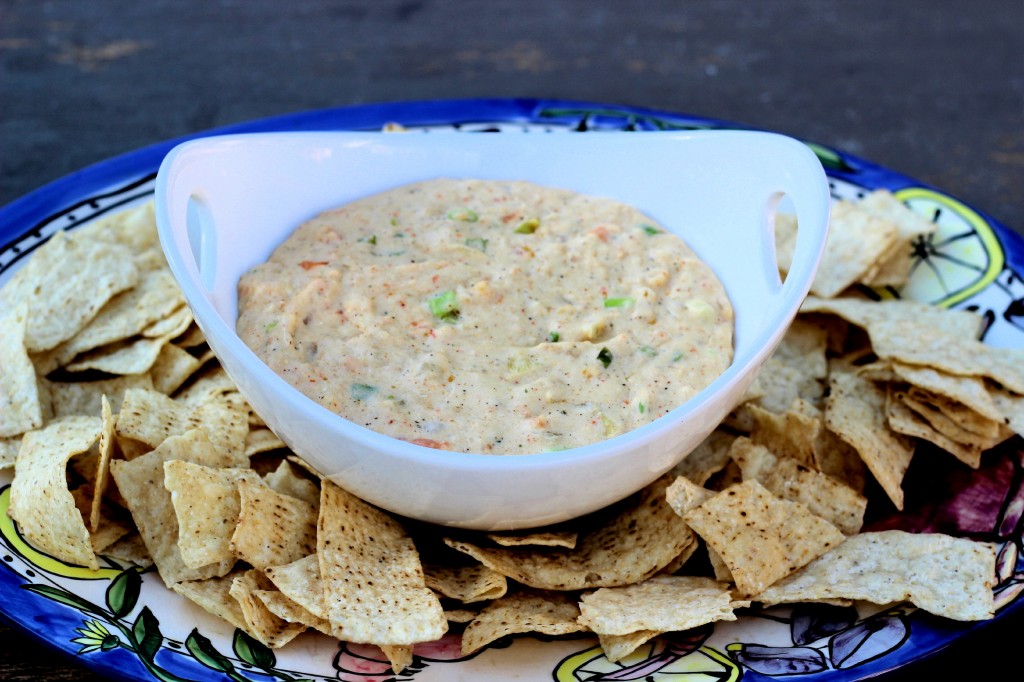 SuperBowl Inspired Cajun Shrimp Dip
Ingredients
16 ounces of small shrimp, peeled and deveined
4 TBSP butter
½ onion, chopped
2 cloves garlic, minced
¼ cup white wine
½ lemon juiced
2 packages softened cream cheese
1 tsp salt and pepper each
1 TBSP fresh chopped cilantro
1½ tsp Cajun seasoning plus 1 tsp for shrimp seasoning
1 tsp Worcestershire Sauce
2 tsp Saucy Mama Hot Wing Sauce (mild version)
Instructions
Toss the shrimp with the 1 tsp of cajun seasoning and melt 4 TBSP butter in cast iron skillet. Cook the shrimp, garlic and onions for 5-6 minutes. Set aside to cool. Once cool to the touch transfer the shrimp, onions and garlic into a food processor and pulse until the shrimp are nicely minced.
Transfer the minced shrimp mixture back to the skillet and add in the white wine and lemon juice. Allow the white wine to reduce over medium to low heat (1-2minutes) then stir in the cream cheese and remaining ingredients.
Notes
adapted from Cajun Delights