Shhh! I am not supposed to say the word casserole within 10 feet of my husband! I think my secret might be safe with you guys though:))) Breakfast casseroles are nothing new to the scene but gluten free breakfast casseroles is a whole different story. So you see the thing is-gluten free bread has the ideal texture for this particular casserole because the whole point in the dish is to use day old bread. Day old bread is hard and allows the custard mixture to really sink in and create that moist and wonderful flavor in the bread that we all love so much. Gluten Free bread has a tendency to lean on the hard side especially if it is not prepared and or heated correctly. Take one of my favorite Gluten Free Bread Brands- Udis. It is wonderful and is the closet to real bread I have found but the key to it is to keep it frozen until ready to eat and then microwave (not toast) it or less it becomes hard and stale. So you see if you take frozen gluten free bread slices and allow them to come to room temp just enough so that you can chop it into pieces then you are all set for the perfect dish of breakfast casserole.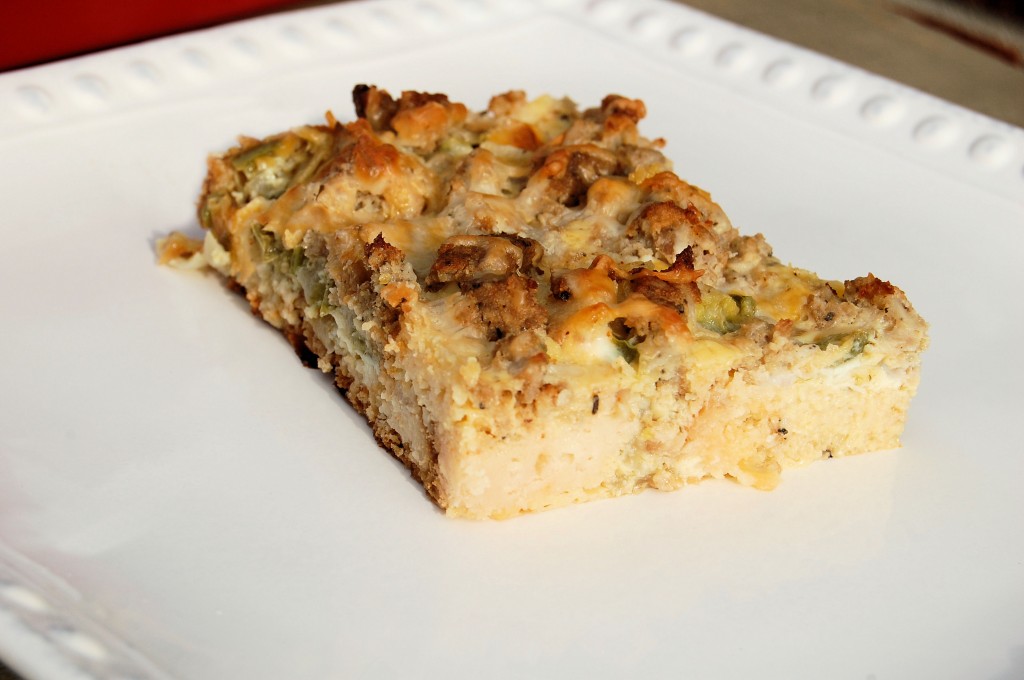 Now that we have the bread covered let's talk custard. It is the second most important part of a breakfast casserole. It has to be the perfect blend of eggs and milk and accompanied by "in my opinion" the perfect blend of Italian seasonings and a hint of hot sauce ( I am Southern after all). I don't know what dish or meal brings back fond memories for you of your own childhood but one of the dishes that floods my mind and heart with warm fuzzy thoughts is breakfast casserole. I can remember back in highschool when we cheerleaders had to feed the football players breakfast every Friday morning of the big game. The spread always consisted of biscuits, grits, bacon, pancakes and of course breakfast casserole. It was yours truly favorite and still is. What food brings back memories to you?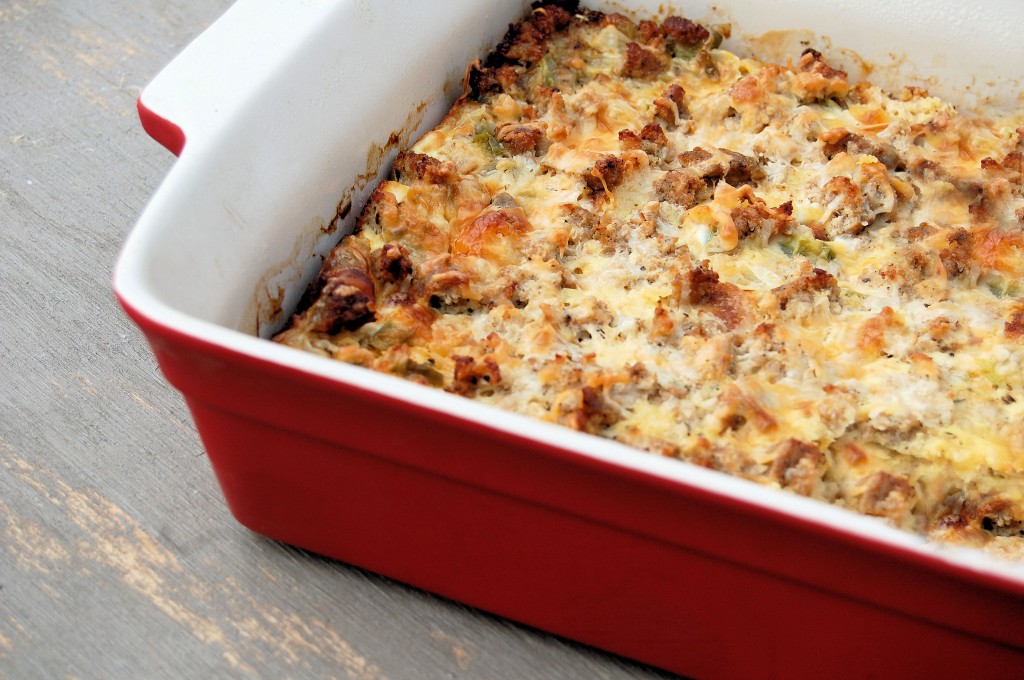 Christmas is so jam packed with family, events, programs and parties that some mornings (or even nights) the last thing you want to think about is making breakfast or dinner. So opt for this quick and easy gluten free breakfast casserole (jazz it up to your liking) and feel that weight being lifted off your shoulders as you store it in the refrigerator until 1 hour before its time to eat! Consider my Christmas gift to you.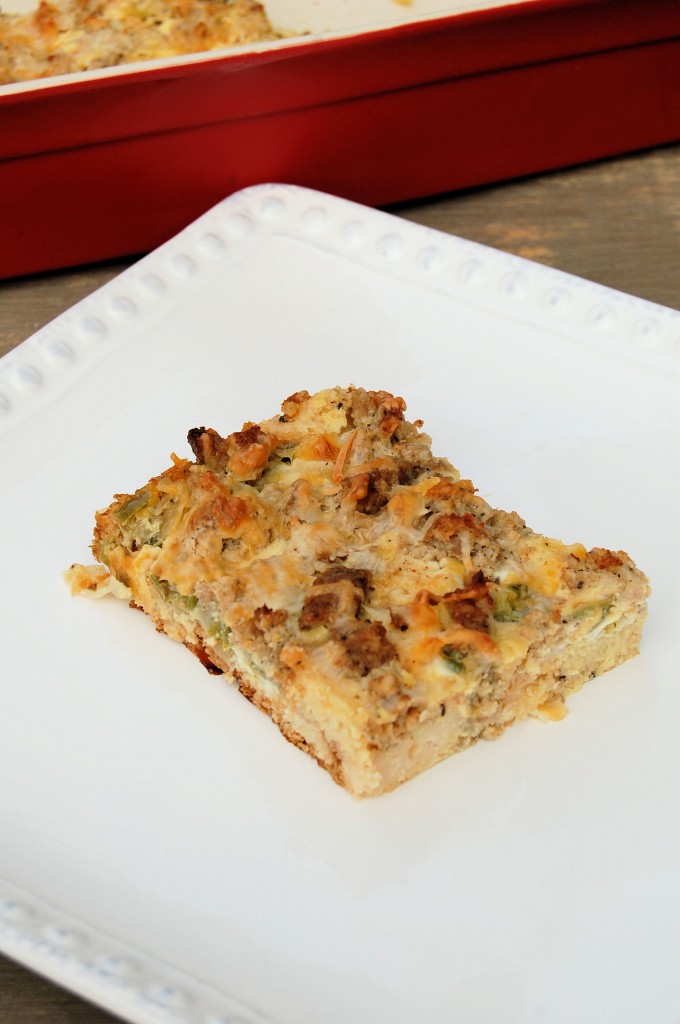 Gluten Free Sausage Breakfast Casserole
Ingredients
1 pound of breakfast sausage, cooked, drained and crumbly
10 slices of gluten free bread ( I like mine "bready" but you can always use less slices if you prefer more of the custard to the bread)
7 eggs, slightly beaten
¾ cup whole milk or half n half
¾ cup shredded cheddar cheese
½ onion chopped
1 bell pepper, chopped
3 cloves garlic, minced
1 tsp Panola Hot Sauce
¾ tsp salt and pepper each
2 tsp Italian Seasoning blend
½ tsp paprika
pinch of dry mustard
Instructions
Saute the onions, garlic and peppers in a large cast iron skillet with 2 TBSP vegetable oil for 5-7 minutes. Remove, set aside and allow to cool. Butter each slice of bread on both sides. Place the bread slices in the bottom of a 9×13 casserole dish.
Whisk together your eggs,milk, cheese and seasonings. Toss in the sauteed onions, peppers and garlic. Pour over the bread slices and top with the crumbled sausage. Refrigerate over night or at least 6 hours. I prepared this in the morning and left it in the fridge until dinner-time rolled around. Bake at 350 until eggs are set, about 45 to 50 minutes.