Oh I love recipes like this. I love talking about the rich goodness of the chocolate chips against the perfect chocolatey texture of the brownie. I love the buttery flavor of the cookie dough and the bittersweet flavor of the brownie. I love how they are thick and chewy with the perfect slight crisp along the edges. I love thinking about these brownies and I love eating them even more!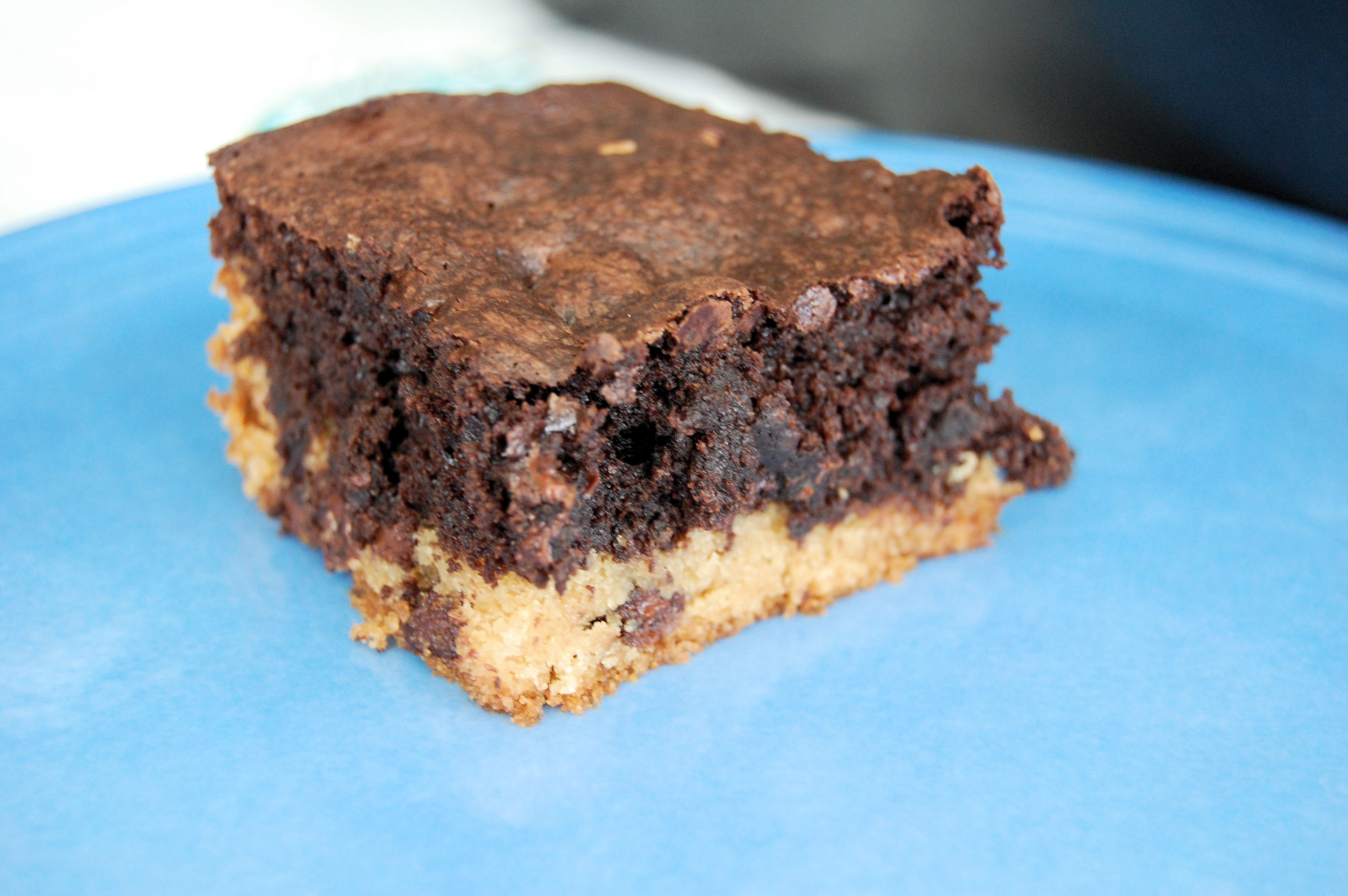 So my husband loves brownies, I love cookies. One would think that I would have done this recipe A LONG TIME AGO but then again I am unpredictable at times. Now you might be saying Jessica do these really go together? I mean the texture of the two are different, the flavor of the two are different and they are literally two desserts in one. My answer to that is YES! They go together like white on rice and there is absolutely no reason for anyone ever to think that they brownie and cookie don't marry well. Their differences combined is what makes this dessert all the more phenomenal. There really is nothing more for me to say except MAKE THEM! This is one of those desserts that will leave you feeling like you just committed a crime. The combination of a brownie and a cookie is  "one" of the best creations on this God given earth.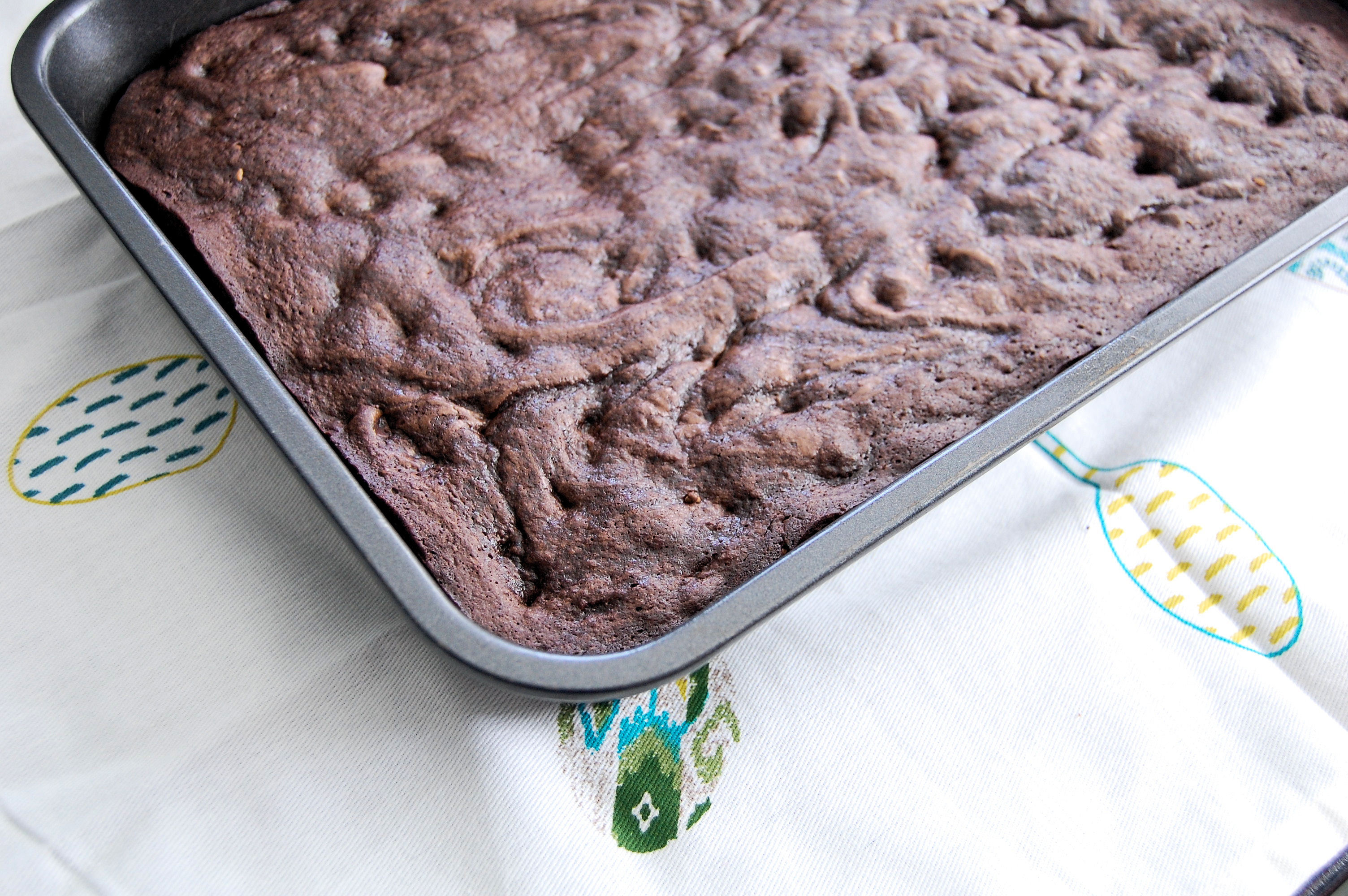 Note: the chocolate chip cookie layer is not that fake "edible cookie dough" you see floating around the web. While given that stuff is addicting and delicious it just doesn't and never will compare to the real thing. This recipe calls for the good old fashioned chocolate chip cookie dough and then baked!
Before I leave you I want to LEAVE you with something very important and exciting. A friend of mine Sundi, who I have come to know through my sponsor Devo Olive Oil,  has recently opened the doors to a new ministry called Esther's House of Redemption, a residential discipleship program offering hope to broken women, free of charge. In 2010 she graduated from a similar program after she realized that her past sexual abuse, rape, and abandonment from her father had left her with too much damage to work out on her own. It was one the hardest, most rewarding things she says she has done. The Lord has provided her freedom and she wants to share that same freedom with other women who are in similar situations. She has also written a book called "Dear Daddy, Did You Know I am a Princess". Although I have never been subject to what Sundi has endured in her life my heart aches thinking of what women have and are going through as young girls and adults. I pray this ministry will bring change, deliverance and joy to those who are hurting. If you would like more information please visit http://ehor.org/
Chocolate Chip Cookie Brownies
Ingredients
For the Cookie Layer:
2 sticks unsalted butter, softened
1 1/4 cup dark brown sugar
1/2 cup sugar
2 large eggs
1 TBSP vanilla
1 tsp kosher salt
1 tsp baking soda
1 tsp baking powder
2 1/2 cups all-purpose flour
16 ounces chocolate chips
For the Brownie Layer
See my Chewy Brownie Recipe or use Box of Brownie Mix
Instructions
For the Cookie Layer:
Cream together the butter and sugars. Add in the egg and vanilla. Sift together the dry ingredients and slowly add to the wet ingredients in batches of 2. Cover the bowl with plastic wrap and refrigerate for 15-30 minutes until the dough has become slightly hard and easier to spread out. Using a rubber spatula, spread the dough in the bottom of the baking sheet, smoothing out.
For the Brownie Layer:
Follow my brownie directions or follow the directions on the box. Pour batter over the cookie dough layer. Bake at 350 for 30-35 minutes until a toothpick comes out clean from the middle.Allow to cool before slicing into pieces
http://kitchenbelleicious.com/2013/10/22/chocolate-chip-cookie-brownies/
Kitchen Belleicious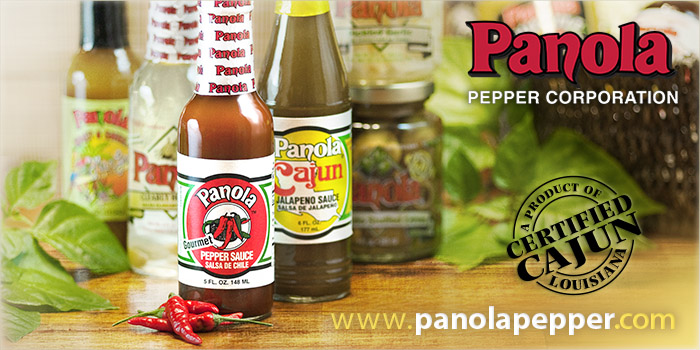 Comments
comments
Powered by Facebook Comments