Why is it that I can NEVER handle plastic wrap with ease? I spent a good half of my morning trying to unravel the mess I created with the plastic wrap all because I was trying to get some wrap out in a hurry. Getting foil out in a hurry is not a problem so why should plastic wrap be?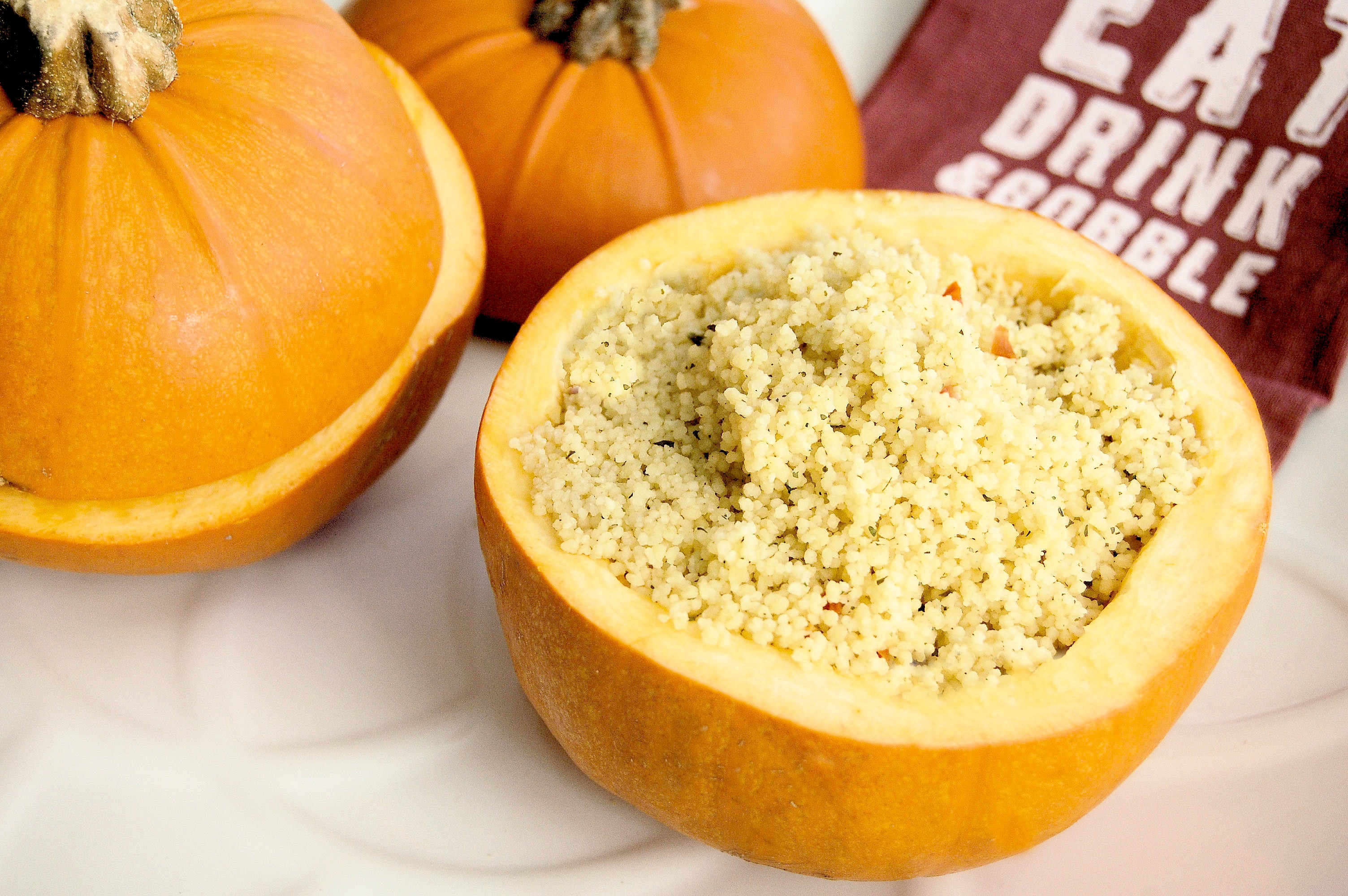 Okay, now that I have recovered from the plastic wrap war lets talk Pumpkin! It is finally (say it with me) FALL and I think pretty much everyone is excited about that but in particular those pumpkin lovers out there and you know who you are. I myself may or may not have picked up a scalding hot pumpkin latte the other day even though the weather is still a piping 95 degrees but hey- its Fall right? So I will just go with it until the weather decides to play along.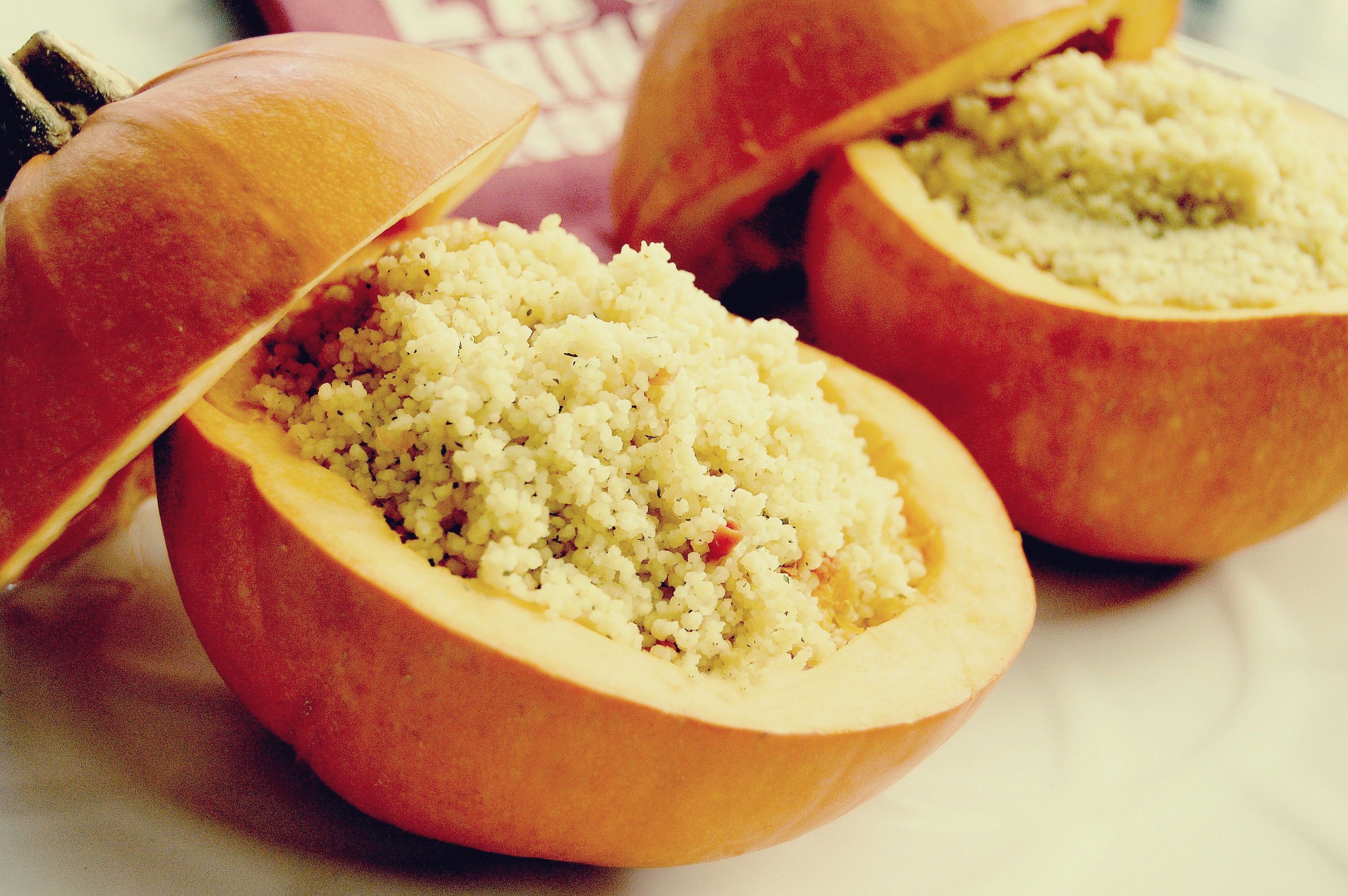 My husband is NOT a pumpkin lover. He doesn't really care for the texture and neither do my kids for that matter. With their "preference" in mind and still wanting to do some type of pumpkin side dish I decided to do a pumpkin infusion instead of using the pumpkin itself. Couscous is the perfect ingredient to work with when trying to infuse a flavor. Whether you are cooking with pearl couscous or the traditional kind it soaks up the flavor of the liquid in a matter of seconds. This is a side dish of all side dishes when it comes to ease and speed and it is presents itself so nicely when served in carved out mini pumpkins! I hope you will get in the Fall spirit and give this a try. Regardless of whether your family enjoys the flavor/texture of pumpkin or not they will love this dish. The pumpkin flavor marries perfectly with the spices and creates a nice woodsy and rich aroma.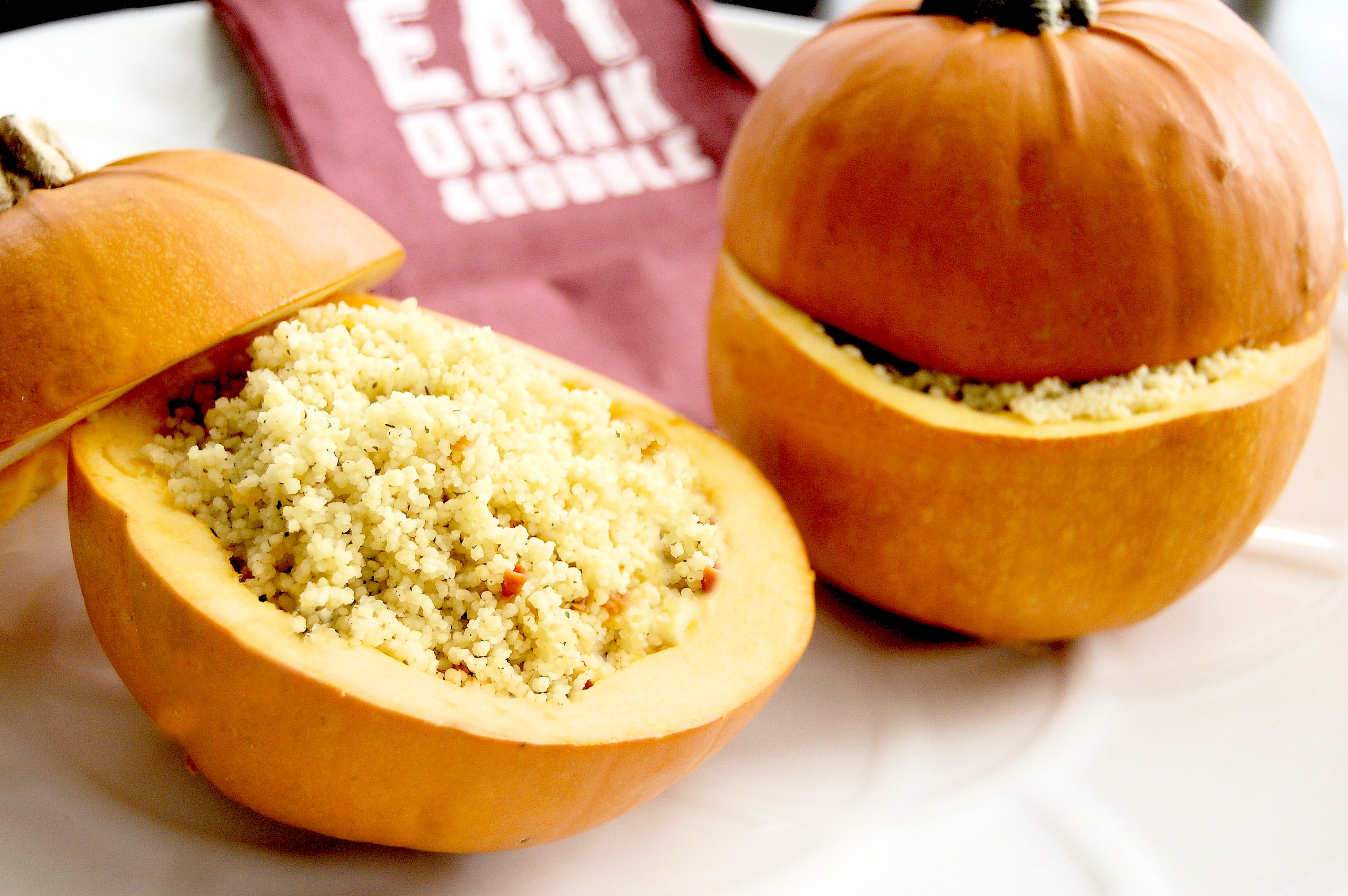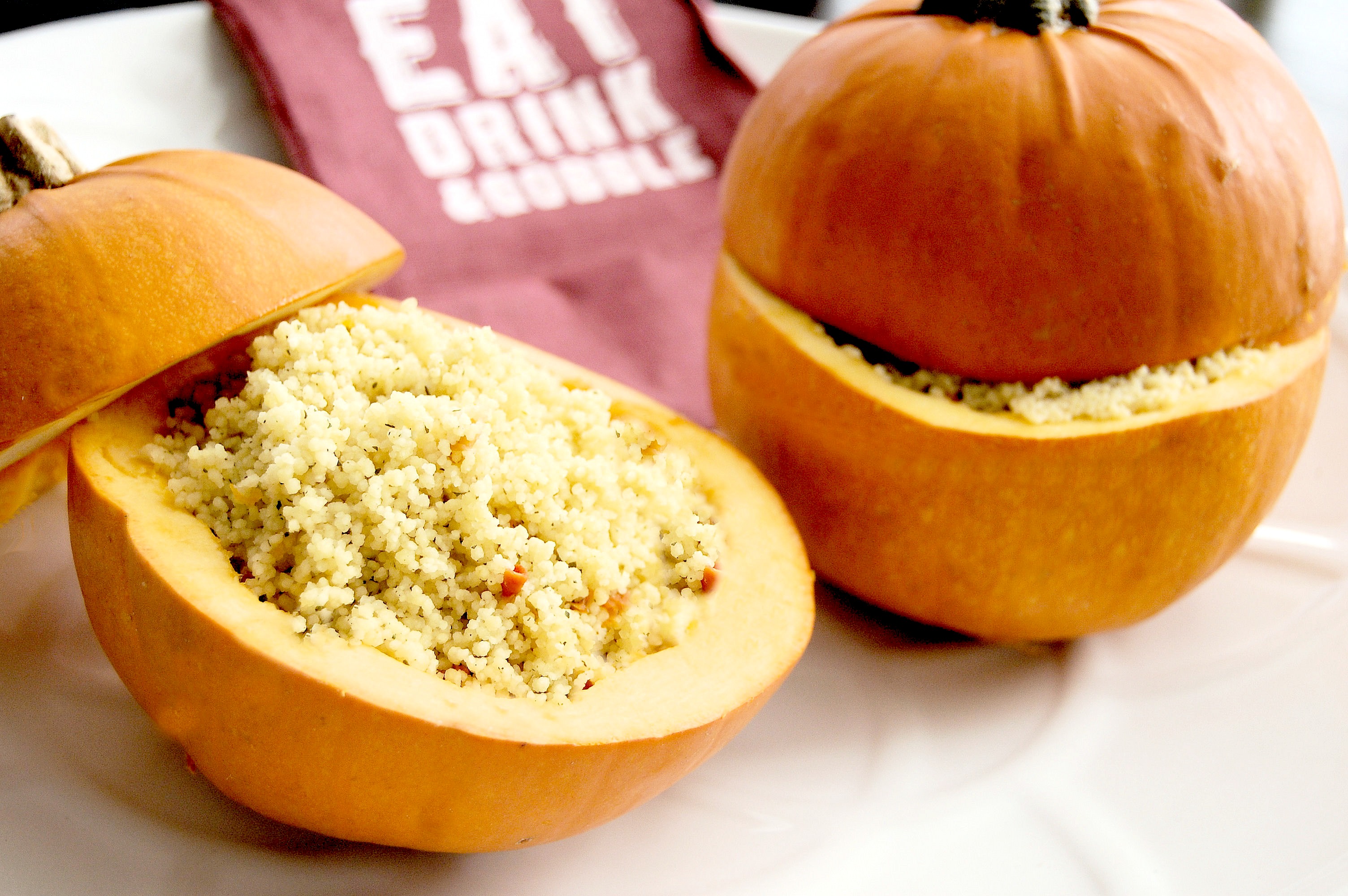 Pumpkin Infused Couscous
Ingredients
2 cups water
½ cup canned pumpkin puree
1 TBSP butter
1 teaspoon olive oil
1 tsp Italian Seasoning (not the ranch packets but in the spice isle, combo of rosemary, thyme, oregano and parsley
½ teaspoon ground allspice
½ teaspoon salt, plus more to taste
2 cups couscous
Instructions
In a large pot, combine all the ingredients except the couscous. Bring to a boil over medium-high heat, stirring. Remove from heat and pour in the couscous, stir just once and cover with lid and allow to sit for 5 minutes. When time to serve, using a fork ONLY, lightly fluff the couscous.