Something about the word fritter drives this Southern girl crazy- in a good way! The term fritter is what we down South like to attach to the name of dishes that we pulled together with random ingredients and decided to fry! Its an endearing word once you get used to it and even more endearing one you try a fritter out for yourself. Now there are plenty of fritter variations and recipes out there but I am really digging my own version because not only does it contain sweet fresh zucchini, the flavors of cilantro and lime and the most fantastically crafted Pub Beer Mustard you can find at Saucy Mama but get this- IT'S NOT FRIED!
I was this close! This close I tell you to pouring the oil in the pan and turning up the heat when it dawned on me- Been there and done that! One for not liking to repeat myself when it comes to food (in life yes I am a repeater because I am OCD and such, yada yada) I decided to bake the fritters instead of frying them. Now no one told me to do this and I didn't see it anywhere so the whole time I was staring at that stove with my fingers crossed in an act of depression just hoping they would turn out halfway decent. I would take decent over delicious in this case before I would admit complete failure.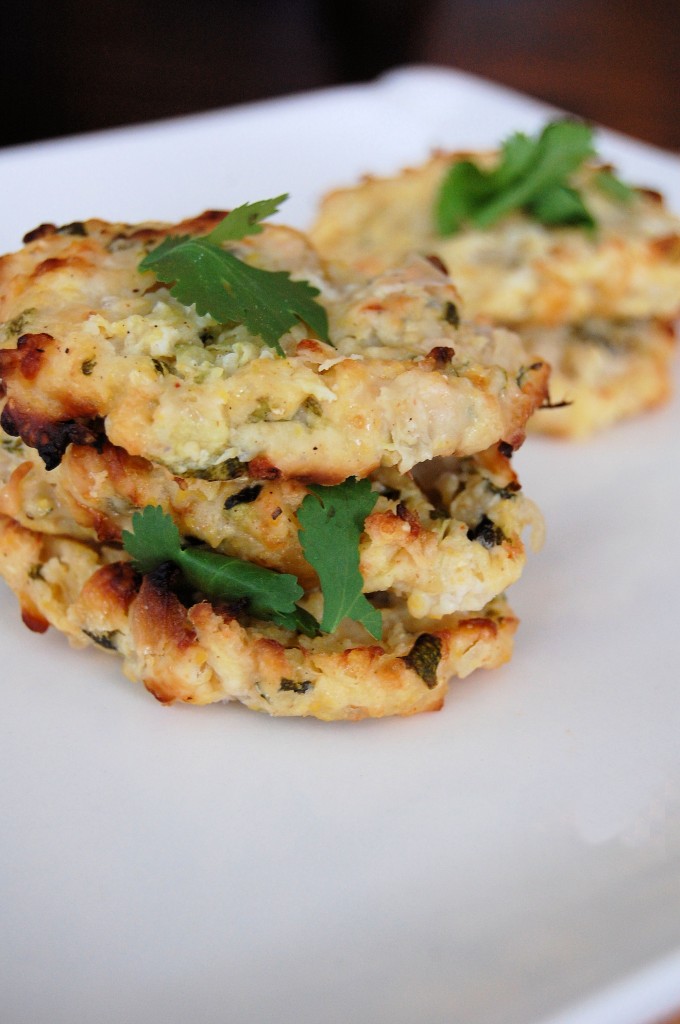 A failure they were NOT! The reason you don't see any more pictures than the three I have posted is because we ate them up so fast I forgot to take pictures. I quickly grabbed a few to set aside and snap before the hungry bunch devoured the pan. This is one PERFECT way to incorporate veggies in your family's diet and it is the PERFECT way to use up leftover veggies- although I must say after this bunch of Sweet Zucchini fritters I don't know if I can pull myself into trying anything else! ENJOY!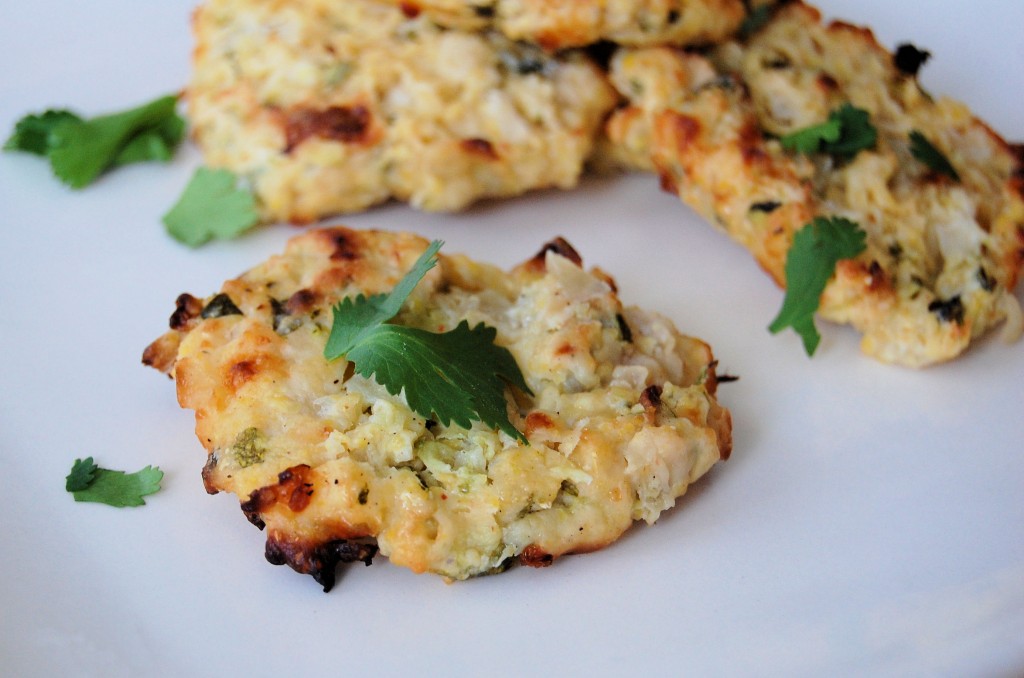 Baked Zucchini Pub Fritters
Ingredients
2 pounds small zucchini, grated
¼ cup grated onion
2 tsp sea salt
½ tsp cracked black pepper
1 tsp fresh lime juice
1 tsp chopped cilantro
2 eggs, beaten
3 TBSP Saucy Mama Beer Pub Mustard
1 TBSP plus ½ tsp All Purpose Flour
2 TBSP bread crumbs
4 TBSP grated Romano (what I used) or Parmesan cheese
Instructions
With a grater, grate zucchini and onion then place grated zucchini and onion in paper towel or kitchen towel and squeeze out liquid. Add to a bowl and combine the remaining ingredients.
Drop medium rounds on a lightly greased parchment lined baking sheet. Place in the refrigerator for 10-15 minutes. Then preheat oven to 425. Bake for 15 minutes flip them then bake again for another 10-15 minutes. We like ours nice and crispy!