Jerk Chicken is everywhere and whenever I am envisioning a recipe to cook let alone blog about on Kitchen Belleicious I like to keep it new and fresh and do something that most people wouldn't think about. Chicken can be so bland and boring and coming up with creative recipes for chicken can sometimes be intimidating to people let alone busy moms starting off the school year. That is why I love my wet jerk chicken! Once the marinade is made just let the chicken sit and soak it all up and then simple bake it! Or might I add- Slow Cook IT! Can we say crockpot 3 times in a row!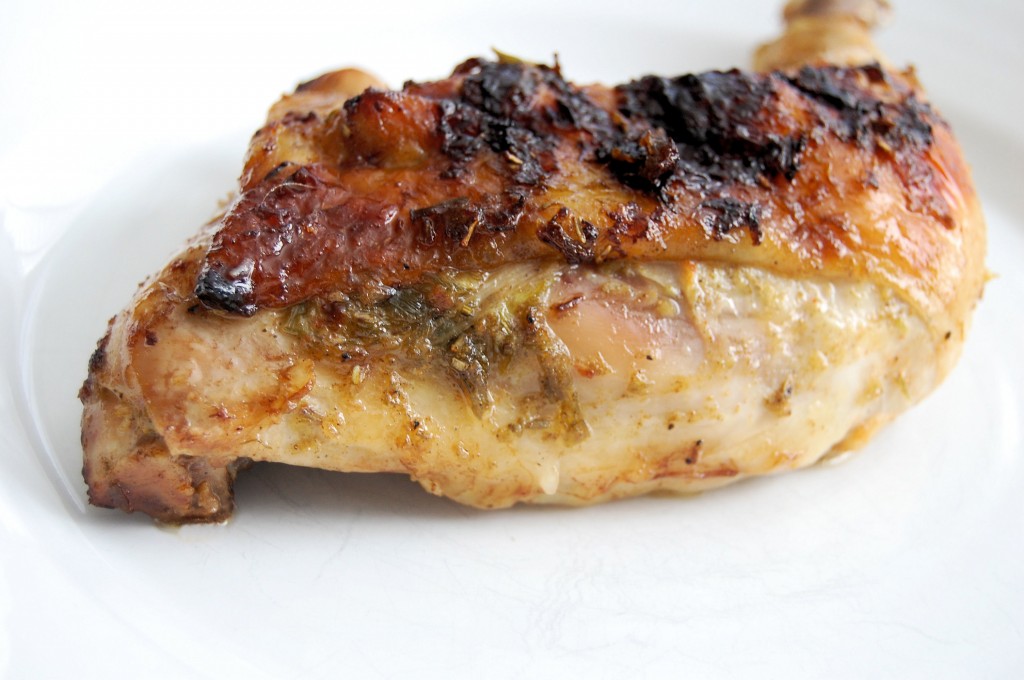 Like one would do for a roast- you do for this chicken in terms of the cooking method. A quick sear on all sides gets the skin nice and crispy before it goes to the slaughter or rather oven:) I got the idea when I saw Guy from Diners, Drive-Ins and Dives. I don't usually EVER watch that show- no offense Guy- but for one single moment in time I found myself glued to the TV while the latest chef behind the counter divulges his "secret" jerk chicken recipe. Of course he didn't let us in on the secret but he did lay out most of the ingredients for us and it was just enough to get my wheels churning. His wet jerk chicken marinade was genius and I knew I had to replicate/re-create my own version the best I could.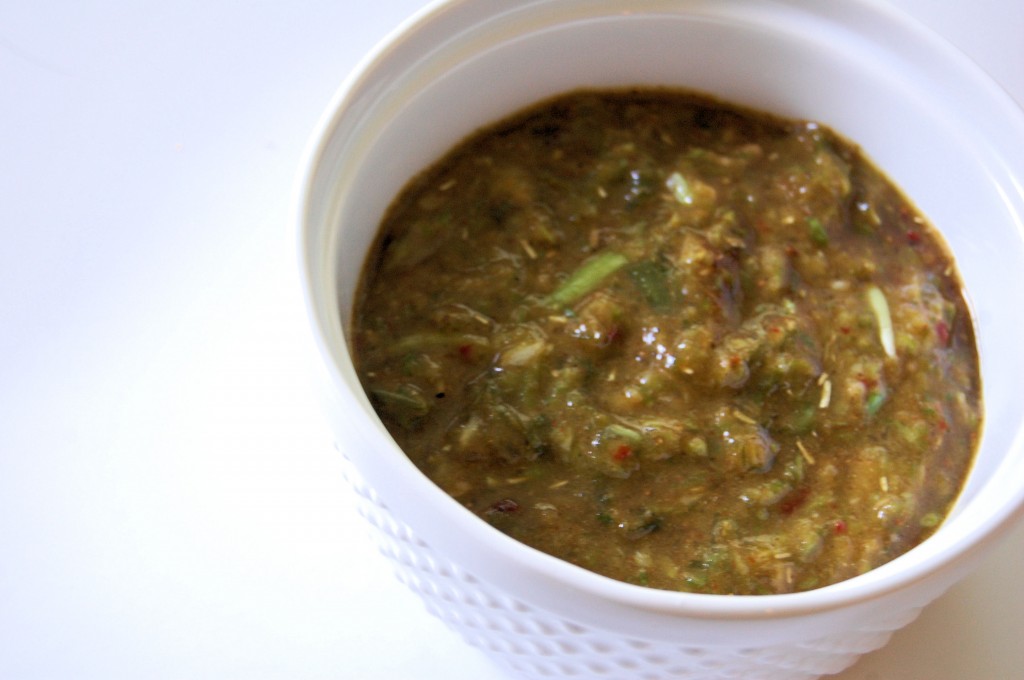 Thankfully it was the afternoon (yes I was actually watching TV in the afternoon to all my friends who think I never STOP going!!!!! ) and I actually could go with this idea of wet jerk right then and there. This is something new to me as most of my inspirations come at night before bed or in the morning when I am pretty sure my kids don't want dinner for breakfast or dessert for dinner (well dessert for dinner I guess they wouldn't mind all to much- anyway the point is my inspirations tend to come at the wrong times and I have to wait to embark on them). With my trusty Panola All Purpose Marinade and a handful of shallots, green onions, garlic, ginger, allspice, orange juice, brown sugar, soy sauce and much more, I quickly grabbed my food processor and got to work. A few minutes later and one messy kitchen I had a not so appealing but ever so flavorful and delicious wet jerk marinade. Full of rich flavors and spices reminiscent of Jamaica (that is where we honeymooned) this marinade is all to perfect for any type of meat, chicken or seafood for that matter.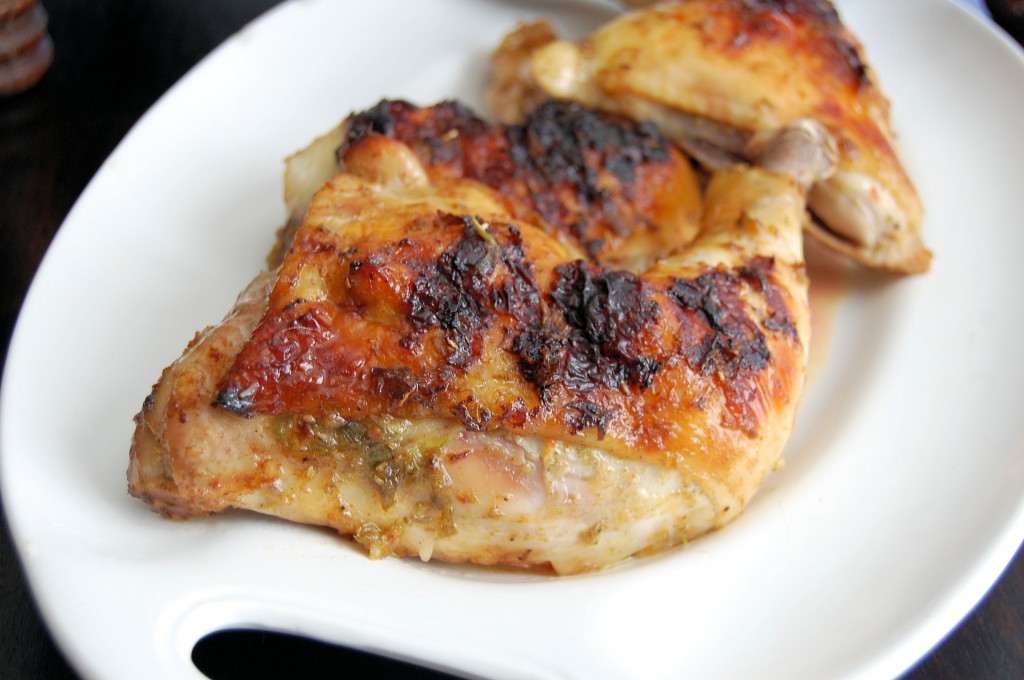 For you busy moms out there. You can leave this marinade on the chicken for up to 8 hours. A simple sear on a hot cast iron skillet is all you need to do before you bake it or put it in the slow cooker. Allow the oven and slow cooker do the cooking for you while you are running around all day like a crazy woman! When its dinner time you won't be crazy you will be satisfied and your family will think you are supermom- which you are even if you don't make this:)) But MAKE IT!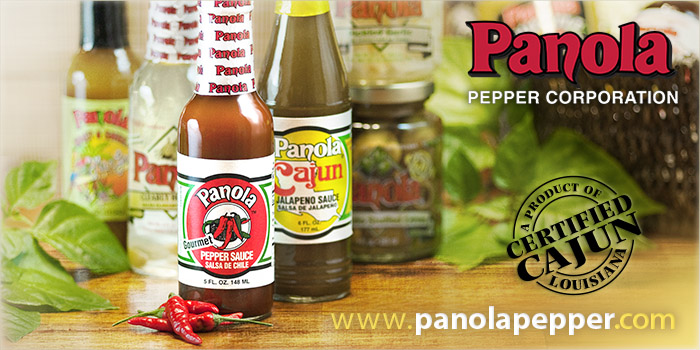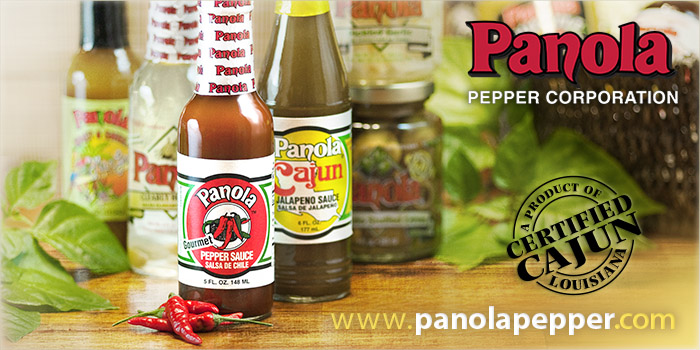 Wet Rub Jerk Chicken
Ingredients
Half bunch of green onions
1 jalapeño, deseeded
¼ cup apple cider vinegar
1 lime juiced
1 tbsp ground dry mustard
1 ½ of the following:
Thyme
Basil
Allspice
Paprika
Coriander
Ginger
Nutmeg
1 tsp of the following:
Salt
Pepper
Red pepper flakes
¾ cup brown sugar
6-8 Tbsp of butter
6-8 chicken legs
Instructions
Place all the ingredients in a blender or food processor and pulse to combine. Place 1 Tbsp of butter in under the skin of each chicken and then rub down each chicken with the wet jerk rub. Cover with plastic wrap and allow to refrigerate for 4 hours or more.
When its time to cook, heat a large cast-iron skillet or grill pan to high heat and sear each chicken leg until slightly charred on each side. Place the dish of chicken in a preheated 375 degree oven and bake for another 20-30 minutes depending on the size of legs until the juices run clear and the chicken is cooked through.