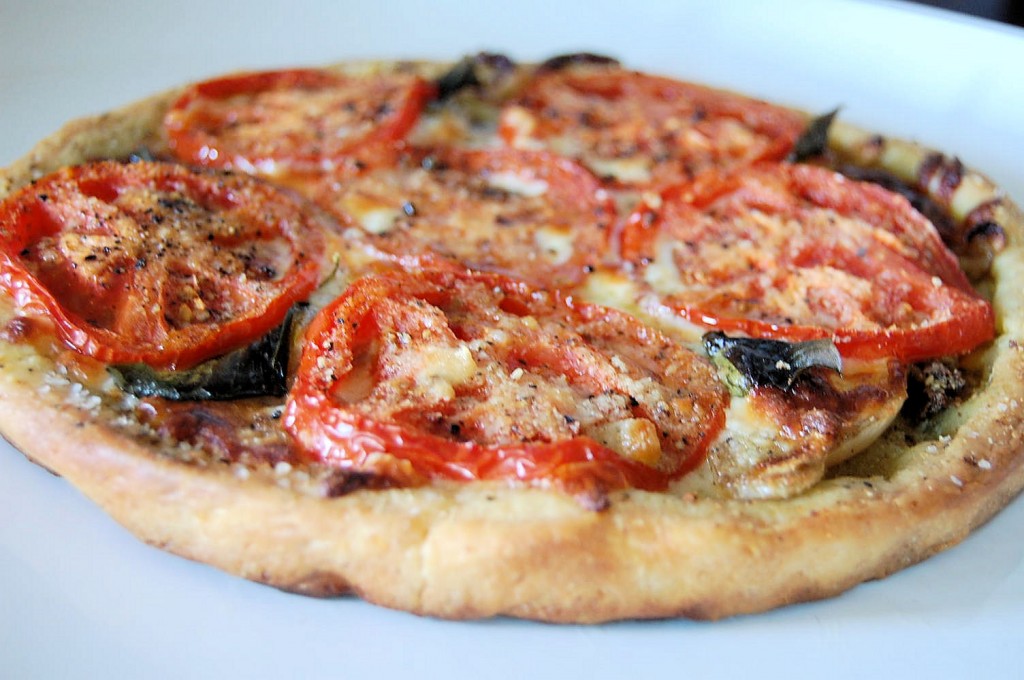 Giving up meat for a week can be a great way to save money on your weekly meal budget and kick-start a healthier lifestyle where vegetables play a major role. But if you think choosing vegetarian options means skimping on taste then think again. With so many delicious vegetarian recipes out there, foodie fans will often find the veggie choices on the menu are even more delicious than their meaty counterparts. Cooking vegetarian meals not only often proves cheaper, but easier too.
For full on flavor, check out these five delicious meal ideas.
Spinach and ricotta pie
For a filling meal that will leave your family feeling incredibly satisfied, try this yummy spinach and ricotta pie. You'll need spinach, ricotta, egg, an onion, feta cheese, garlic and filo pastry. Fry your onion and crushed garlic until they're nice and soft, then add the spinach and set to one side. Meanwhile, beat the egg and add your ricotta and feta, along with the spinach mixture. Line a tray with filo sheets and add your pie mixture before baking in the oven. Serve with tasty fries for a mouth-watering meal.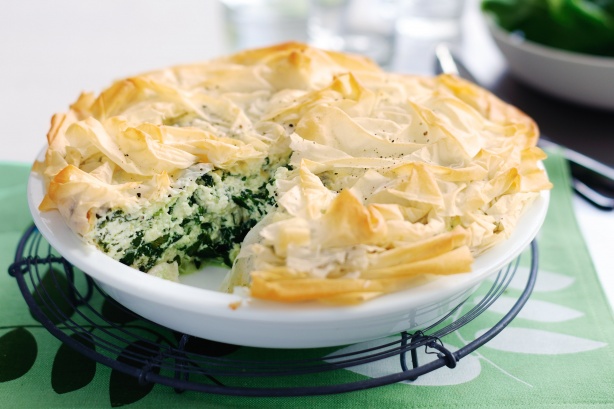 Pic Courtesy of Taste.com/au
Veggie burger and fries
For a unique spin on the conventional veggie burger, why not have a crack at something new and try your hand at chickpea and coriander burgers? High in fiber, low in fat and very tasty, these certainly pack a culinary punch. Mix chickpeas, lemon zest, lemon juice, cumin, coriander, egg and seasoning together and then add breadcrumbs and diced onions. Form the burgers and fry for four minutes on each side, serving with chilli sauce for extra zing. Fries are the perfect accompaniment to burgers and with an authentic southern flavor McCain fries give any meal that extra oomph. Crisped to perfection in the oven, they are great as part of a main meal or as a side dish.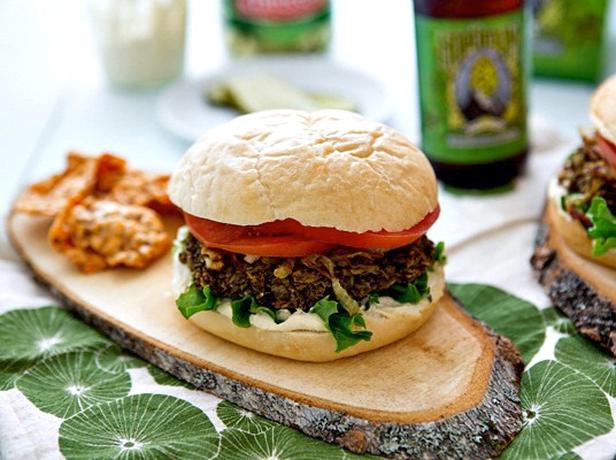 Pic Courtesy of FoodNetwork Blog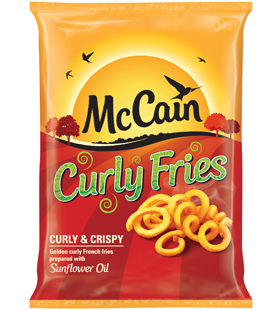 Moroccan chickpea soup
Serve up a tasty soup with a difference with Moroccan-inspired flavors. Simply fry onion and celery with cumin before adding stock, chickpeas, a tin of tomatoes and some seasoning. For extra taste, add a dash of lemon juice and simmer for around 10 minutes. Delicious!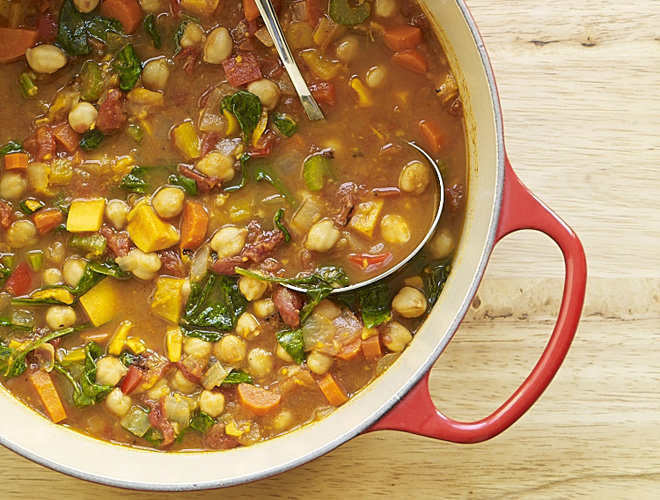 Pic Courtesy of BedBathBeyond.com
Tomato and spinach curry
This recipe is healthy and packed full of flavor – and it's a breeze to make. Fry onion until soft, add chopped fresh tomatoes, curry paste and diced potato, along with 200ml of water. Cook for 15 minutes and add spinach right at the end. Serve with tender rice.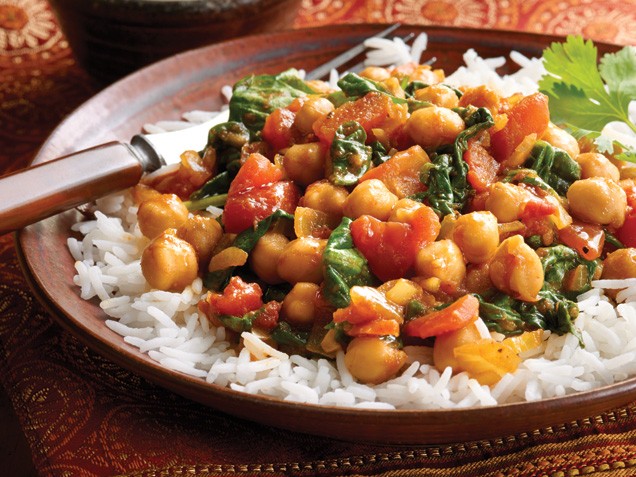 Pic Courtesy of Ivillage.com
Halloumi and vegetable skewers
The perfect treat for a barbecue, halloumi and vegetable skewers couldn't be easier to make. You'll just need a kebab skewer, along with your favorite veg. Peppers, onions and courgette work well. Randomly skewer the vegetable pieces amongst the halloumi pieces onto your kebab stick. For an extra special touch, try adding pieces of fresh basil to the kebab. Serve drizzled with a drop of olive oil and a squirt of fresh lemon.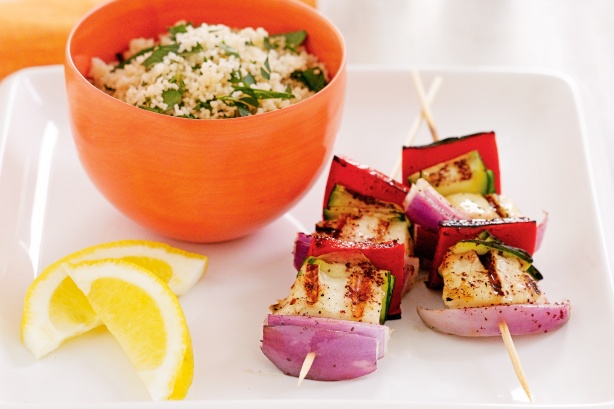 Pic Courtesy of Taste.com/au
Above information is a guest post. Images attributed to original author under each picture.