Why should you grill green beans? That was the question in one of the latest Kitchen Daily newsletters I am currently receiving. I read that tagline- held a moment of silence- and then answered to myself- and loudly might I add- with a voice of defiance-GOOD QUESTION! You see growing up shucking beans you didn't have to think twice on what to do with them. You only had 3 options: Boil, Steam or Bake. All these years never once have I thought about grilling them. You would be surprised at the delicious char the grill gives the beans and how quickly it takes.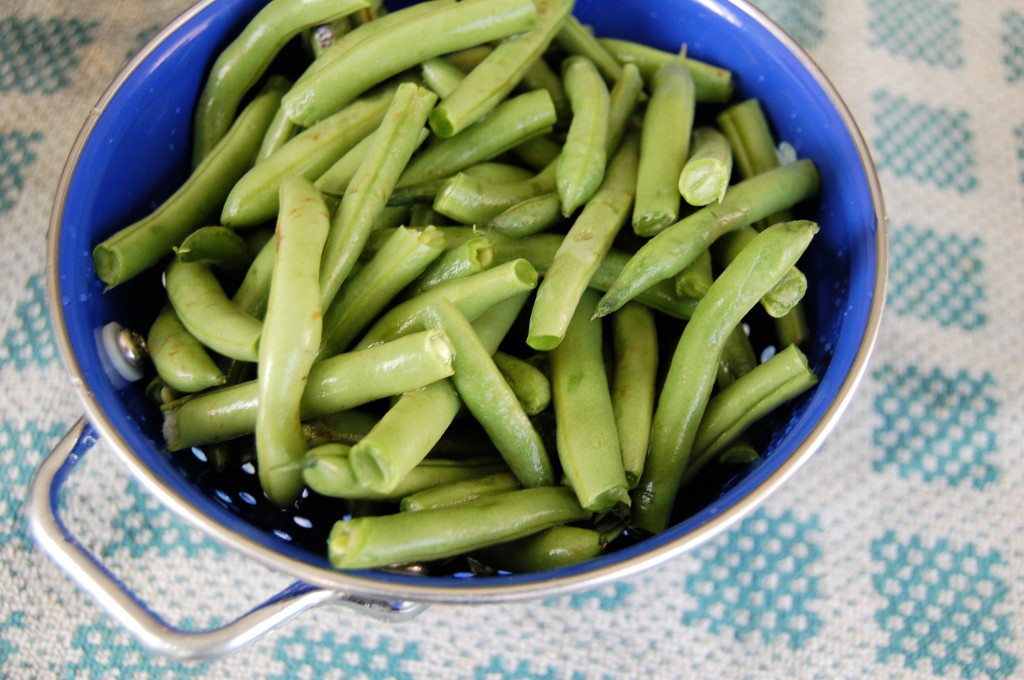 That is until now. With this fiery magical Pacific Rim Ginger sauce from Saucy Mama at my side I decided one Saturday evening that the best use of my time while the man was busy grilling the meat would be to get out my trusty grill pan and get going inside with Grilling my beans! Each component is a star in itself but the Pacific Rim Ginger sauce with its robust Asian inspired flavors and hint of ginger makes it the perfect backdrop for vegetables and perfect is exactly what it was with my grilled green beans.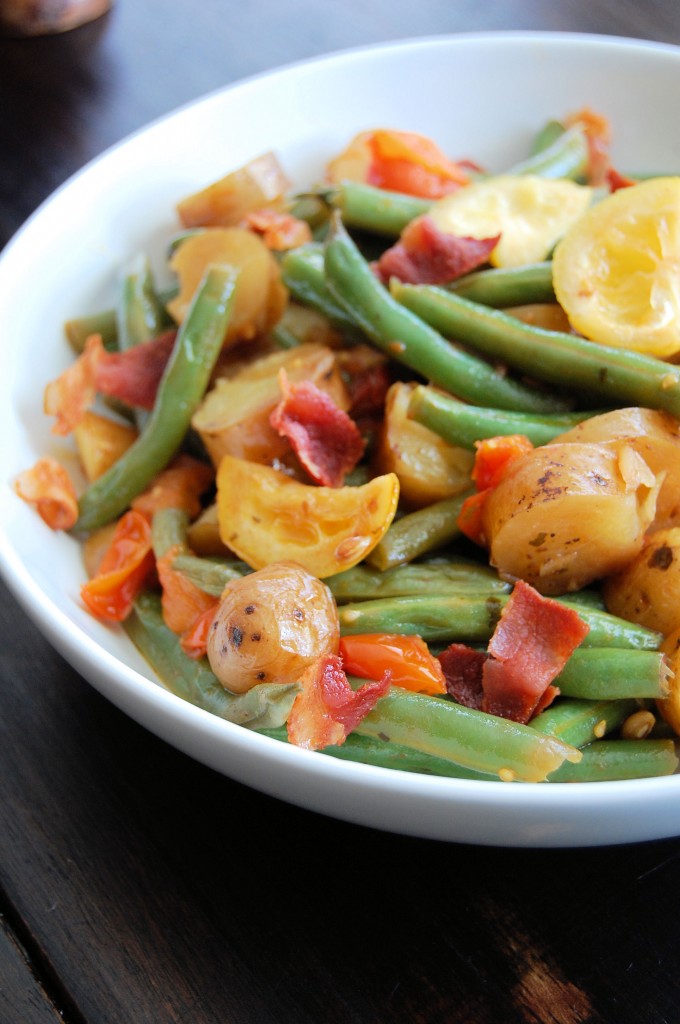 Even though it is technically August the heat is still on and there is no better way to beat the heat than with a refreshing summer salad. This salad isn't about the lettuce but rather the beans! Green Beans! Crisp garlicky green beans sauteed with cherry tomatoes, lemon wedges, sliced potatoes and yes oh yes- BACON! Top it all off with the bold flavors of the Pacific Rim Ginger sauce and you have one crazy salad that screams summer. It is Smoky, Earthy and Sweet and the best part of all is each component can actually be done ahead of time and thrown together at the last minute. Now don't we all love last minute meals!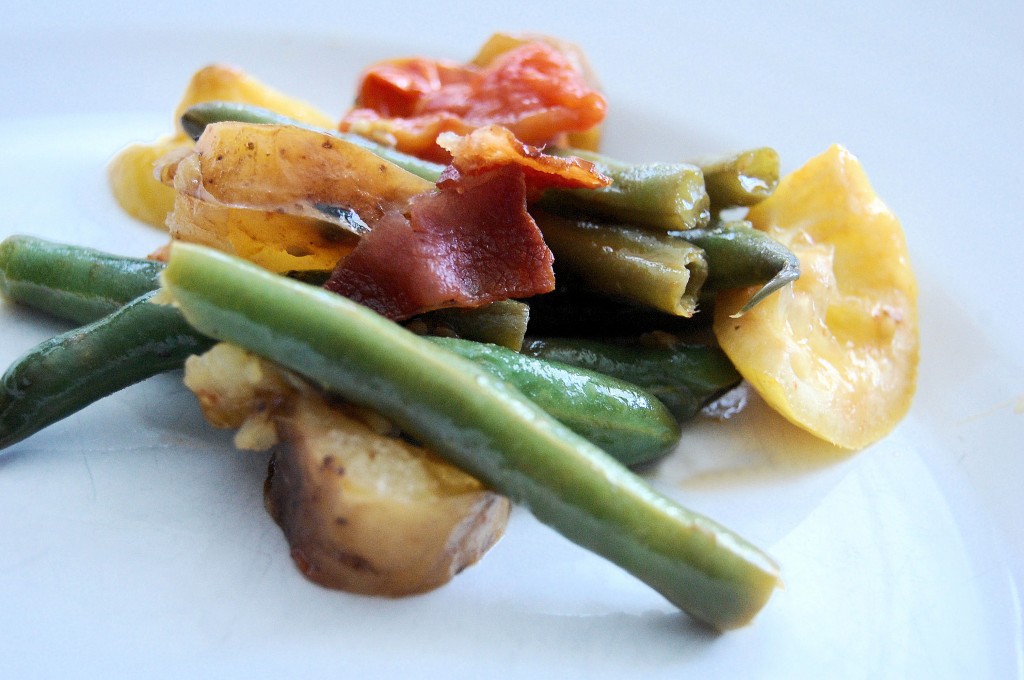 To purchase this tantalizing Pacific Rim Ginger Sauce-click here to visit the Saucy Mama online store and see what other amazing items they have to offer!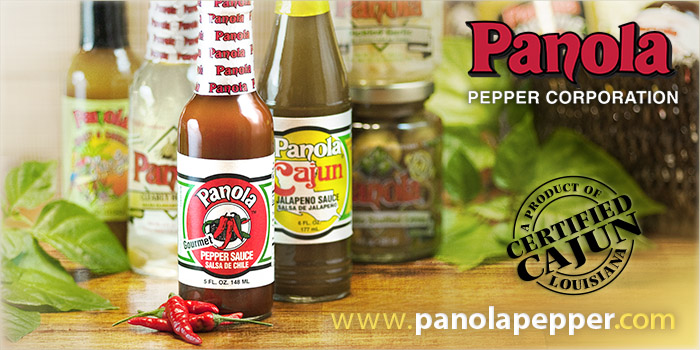 Grilled Lemon, Green Bean and Tomato Salad with Pacific Rim Ginger Sauce
Ingredients
¾ lb. fresh green beans
8 oz. cherry tomatoes, halved
2 cloves garlic, minced
⅛ cup of Saucy Mama Pacific Rim Ginger Sauce
½ tsp salt and pepper each
3 slices bacon, crumbled
2 lemons, cut into wedges (seeds removed)
1 cup of baby or new potatoes cooked, cut in half (or can use regular baking potatoes if you prefer but just cut it into large chunks)
3 TBSP Extra virgin olive oil
Instructions
Heat a cast-iron grill pan. In a medium bowl, toss the green beans with 1 tablespoon of the olive oil and season with salt and pepper. Grill over high heat, turning once, until lightly charred, 2 minutes.
Meanwhile, heat a saute pan with the remaining 2 TBSP of oil. Toss in the tomatoes, potatoes, lemons and garlic. Cook over medium to low heat for 8-10 minutes until nice and tender. Remove from heat. Transfer to a large glass bowl and combine the grilled beans with the tomatoes, lemons and potatoes. Toss with the Pacific Rim Ginger Sauce and sprinkle the crumbled bacon all over the top.