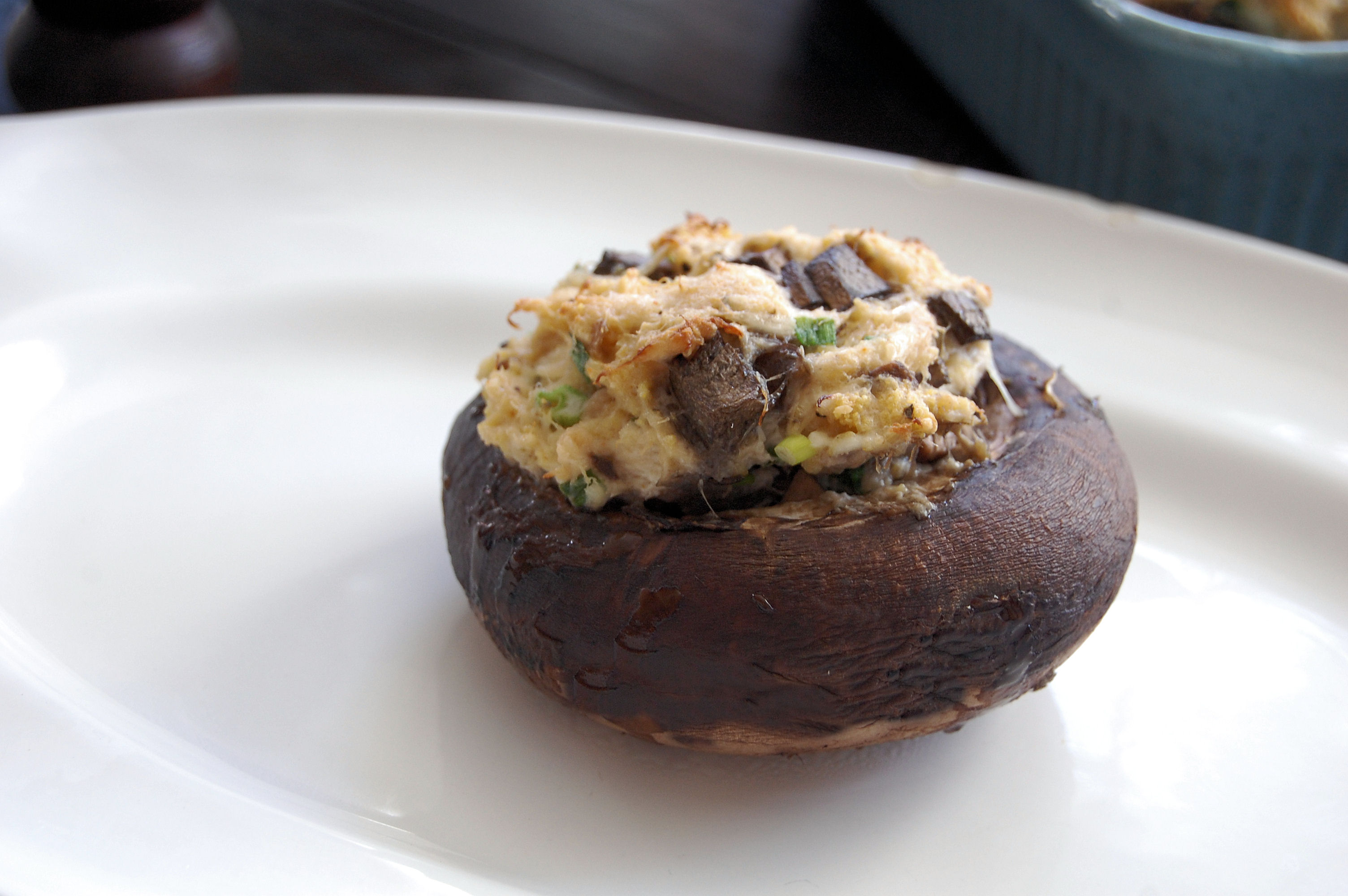 Garlic Hot Sauce. Doesn't that name just make you happy. Honestly after one try of the sauce I just wanted to douse it on everything I could get my hands on. It is the perfect compliment to a dish with a spot on balance of the garlic flavor we all love so much and a little heat. The brand I am using is called Panola and if you aren't the lucky ones who have access to it in their local grocery store then by all means you can click HERE to purchase it.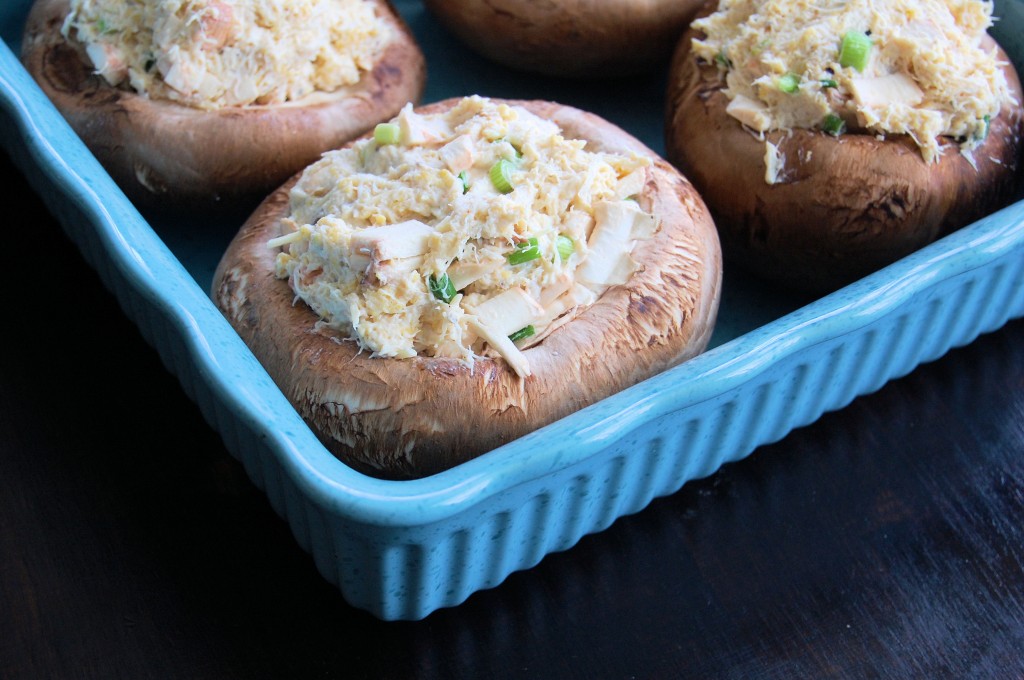 Who in the world knows why but after one taste of it I immediately thought of mushrooms. Don't ask. I have no clue what goes on in this head of mine but I can say that the thoughts I think typically turn great when it comes to cooking- in other areas of my life maybe not so much but with cooking- I am a GO! You can't just season mushrooms with garlic hot sauce. You have got to turn this into something extraordinary and extra delicious- that is why you have to stuff the mushrooms and not with any ho hum stuffing but one comprised of mustard, shallots and crab. The stuffing mixture is perfect to use in any vegetable if you are not GASP! A mushroom lover. In fact, you can use up smaller button cap mushrooms and create a wonderful side dish or appetizer for a dinner party.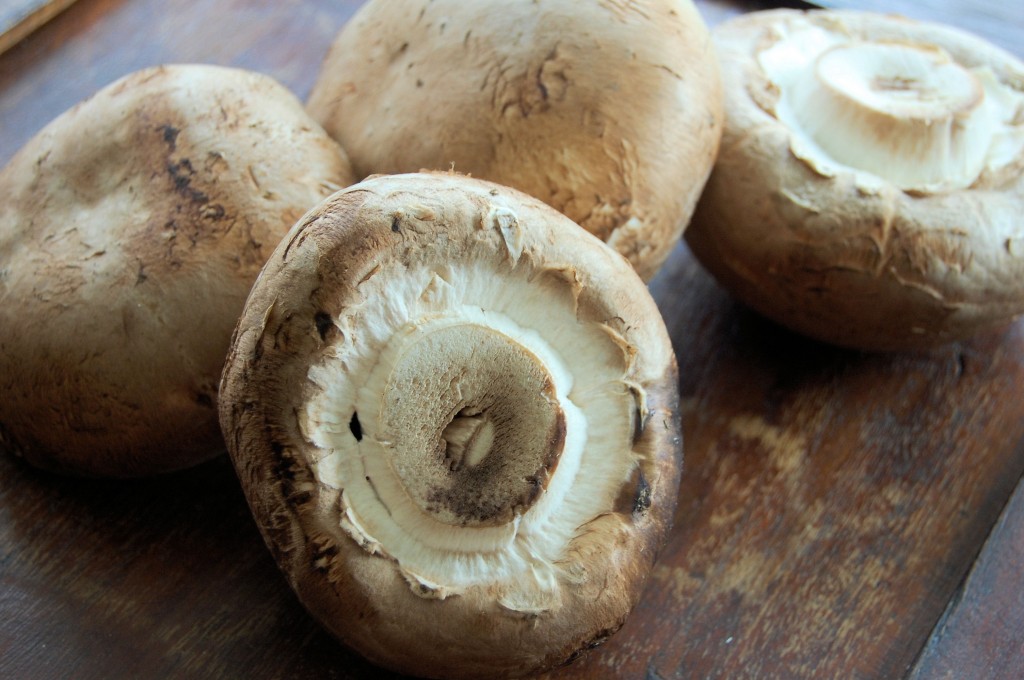 It is divinely delicious, surprisingly filling and perfect for summertime grilling! In the words of the oh so smart Mark Bittman, "There are few vegetables that transform more radically when you cook them than mushrooms" and I will add my two cents by saying "not only when you cook the mushrooms but when you stuff them!!!"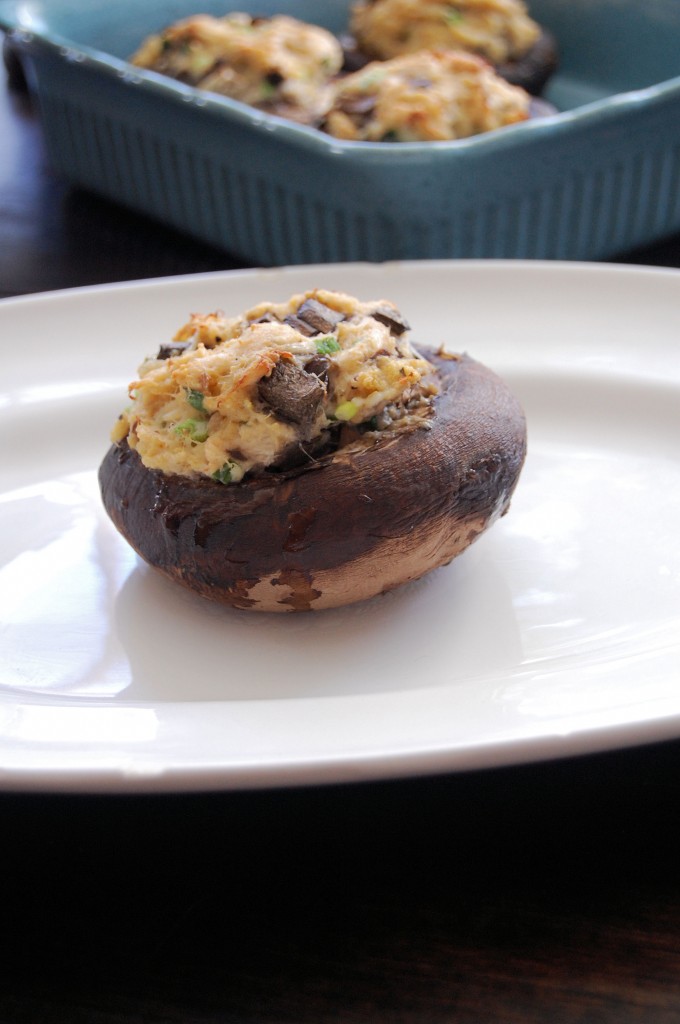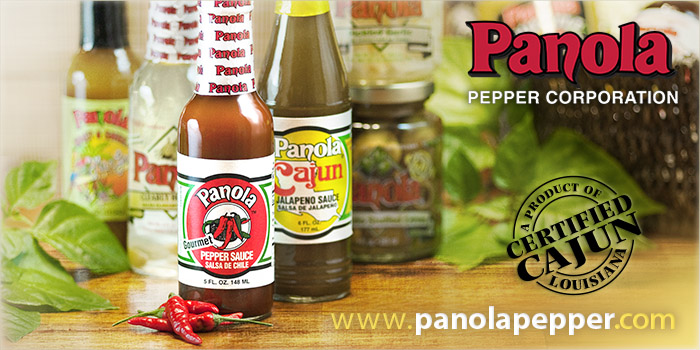 Crab Stuffed Mushrooms with Garlic Hot Sauce
Ingredients
4 large portabella mushrooms
8 ounces of lump crab meat
2 garlic cloves, minced
2 TBSP shallots
2 TBSP dijon mustard
¼ cup parmesan cheese
¼ cup Romano cheese
½ cup panko bread crumbs
Panola Garlic Hot Sauce
1 tsp horseradish
5 ounces softened cream cheese
½ tsp cracked black pepper
½ tsp sea salt
½ tsp cajun seasoning
½ lemon, juiced
Instructions
Preheat oven to 375 degrees. Clean mushrooms with a damp paper towel. Carefully break off stems. Chop stems extremely fine and set ¼ cup aside.
Heat oil in a large skillet over medium heat. Add garlic and chopped mushroom stems to the skillet along with shallots. Fry until any moisture has disappeared, taking care not to burn garlic. Set aside to cool.
Stir in the remaining ingredients, leaving the breadcrumbs for last. Mixture will be thick. Using a little spoon, fill each mushroom cap with a generous amount of stuffing. Arrange the mushroom caps on prepared baking sheet or casserole dish. Bake for 20-25 minutes in the preheated oven, until liquid starts to form under caps and mushrooms are soft to the touch.
You May Also Like