Dessert
Lemon Berry Cream Pie in a Jar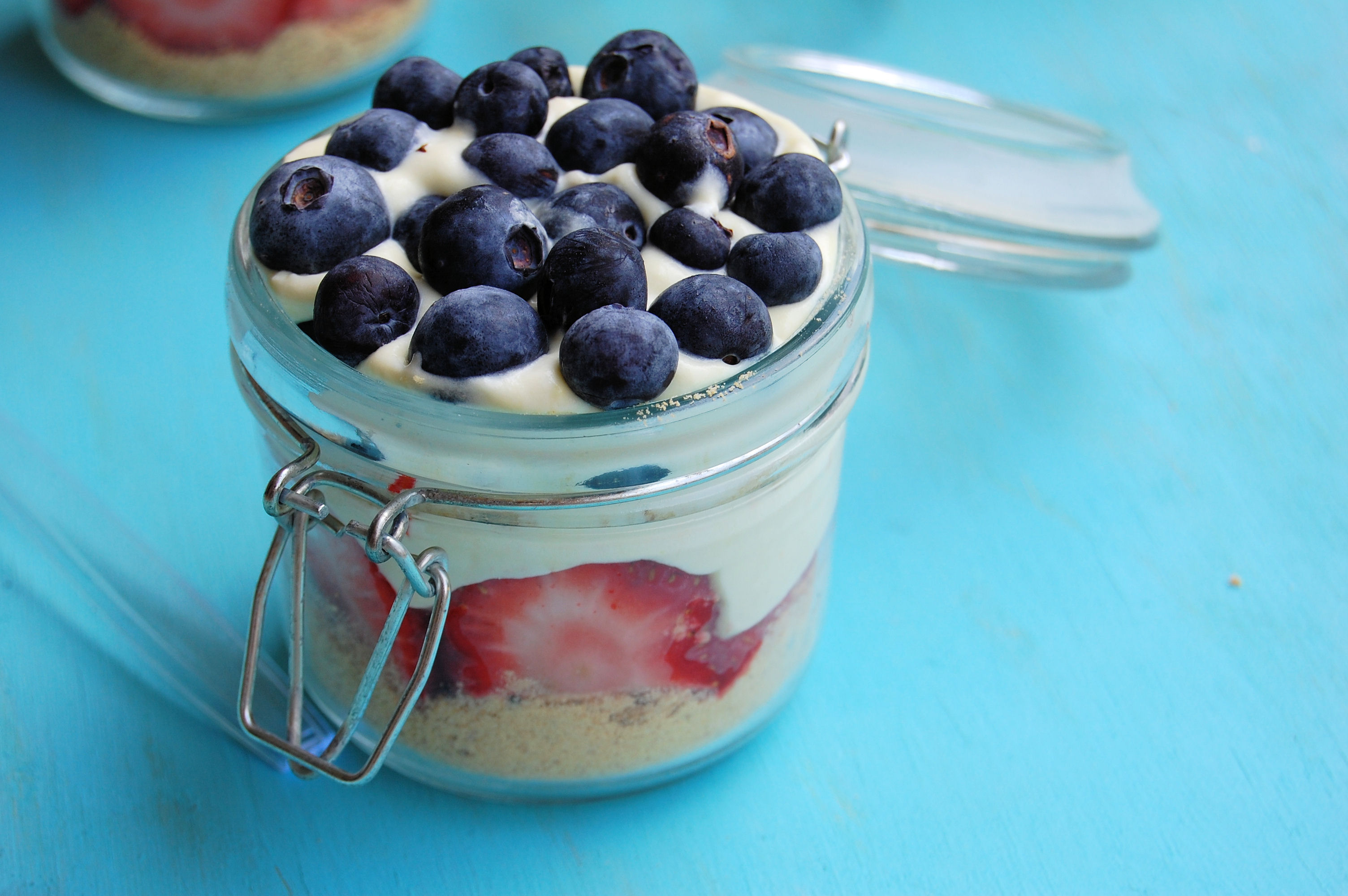 I hope you all are enjoying a nice relaxing week celebrating the 4th of July and if you aren't celebrating quite yet then by all means stick around and see how you can whip up a festive, beautiful and rather delicious  4th of July treat just in the nick of time!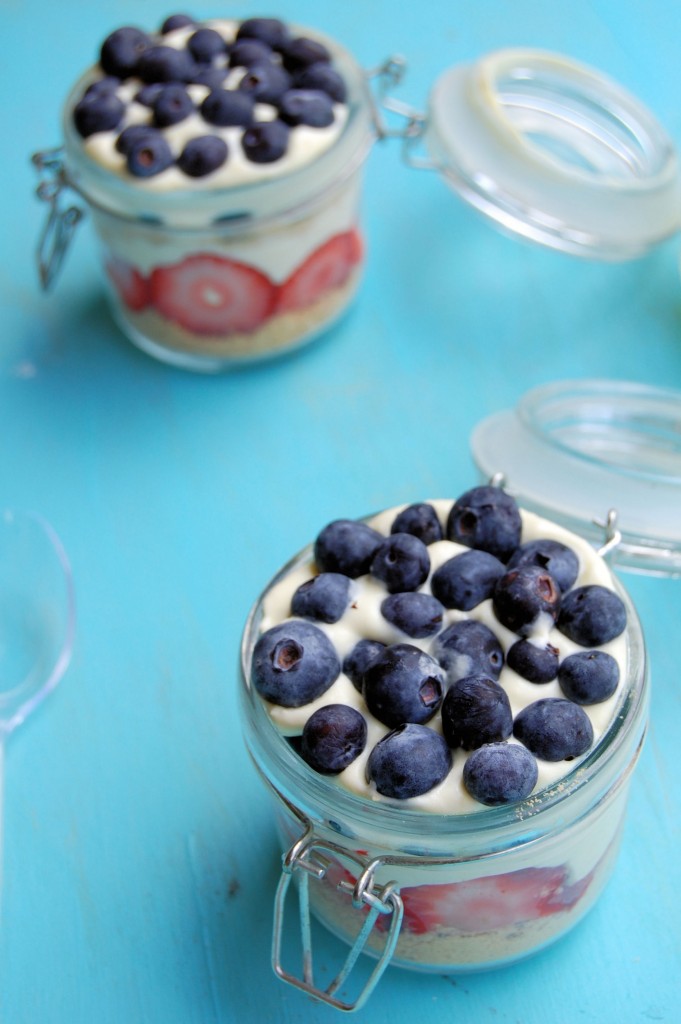 Since the subject of discussion is cream pies I am not going to drag out this post. Parades await me, kids need me and a lake is beckoning me so I will be short and sweet. Summer is all about refreshing and easy sweet treats. No one wants to stand in front of a hot stove or oven waiting their life away while all the fun is to be had outside. Cream pies are a staple for summer.  They are perfect make-ahead treats for backyard barbecues and cookouts and although quite easy to make- they taste as if you have slaved in the kitchen for days. Bursting with decadent ingredients and amazing flavors cream pies of any variety are the way to go!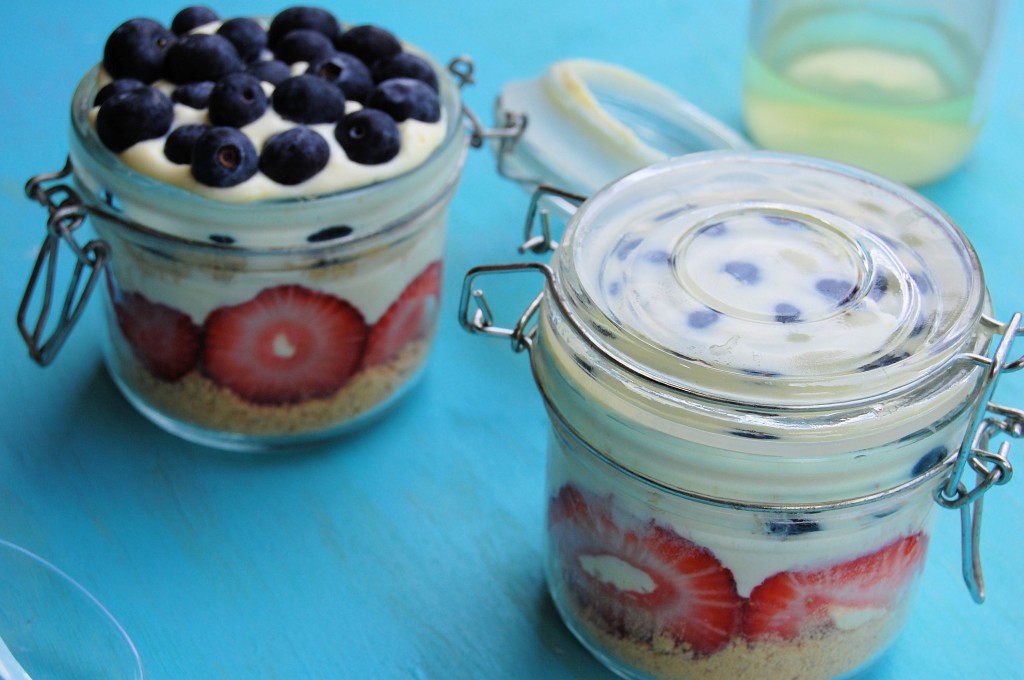 My Berry Lemon Cream Pie is so delicious you will be tempted to eat dessert first! Homemade Lemon Pudding with the flavor of honey and vanilla produces the perfect level of citrus without being to overpowering  in this simple-to-fix cream pie. The graham crumbs add that small hint of texture one expects from a regular cream pie crust and the berries are well- a MUST!  Just like with any pie crust, you are more than welcome to use crushed Oreos, crushed nuts, or your favorite type of cookie for the crumb layers.  It's not about "which crumb topping" you use but what makes you happy! Graham crackers make me happy so I stuck with that!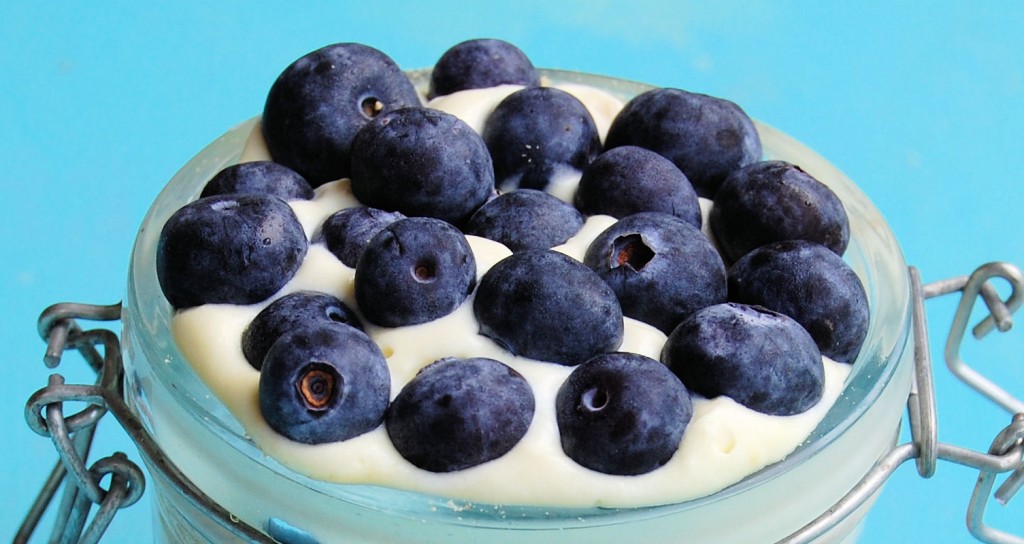 Happy Independence Day! May the Lord bless those who have served and currently serving in our country.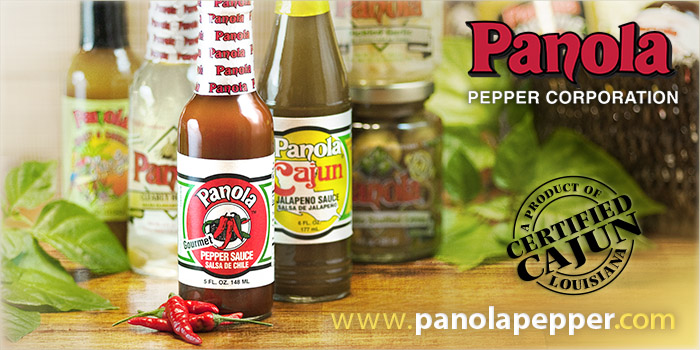 Lemon Berry Cream Pie in a Jar
Ingredients
2 large boxes of lemon pudding mix OR
Homemade Lemon Pudding: (Highly Recommended)
¾ cup plus 2 TBSP sugar
¼ cup corn starch
2½ cups milk
¼ tsp plus ⅛ tsp of salt
3 large egg yolks beaten
Juice of 1 fresh lemon
2 tsp freshly grated lemon zest
2 TBSP unsalted butter
1 lb of blueberries, rinsed
1 lb strawberries, rinsed and sliced
1½ cups of graham cracker crumbs
Instructions
Whisk together the sugar and corn starch in a medium saucepan over medium to low heat. Heat the milk in the microwave for 15-20 seconds. Slowly add the milk and whisk until combined and smooth- 2 minutes. Now its time to temper so we don't end up with scrambled eggs. Take ½ cup to 1 cup of the milk mixture and add to the bowl of beaten eggs, whisking continously for 1-2 minutes. Now return the mixture back to the saucepan and finish whisking it til combined. Add in the salt and lemon zest then reduce heat to low and while continuing to whisk the pudding until thick in texture (it should coat the back of a spoon).
Add the butter and lemon juice and whisk until combined. Do you get the theme here? WHISK! Allow to cool then refrigerate for at least 2 hours before you begin assembling your pies.
To assemble: Sprinkle spoonful or two of graham cracker crumbs (or crumbs of your choosing) into the bottom of your jar. Arrange the sliced strawberries around the outer edge. Top with a spoonful or two of the lemon pudding. Repeat with the graham cracker crumbs then blueberries then pudding then blueberries again. If you decided to use different fruit then by all means you can and may assemble to your liking based on if you want more or less of each component.