Cookies!!! Aren't they just the most wonderful thing in the world. I personally am obsessed with them and I have reluctantly passed this obsession on to my kids. Every day at some point or another you can find me chomping down on a cookie and because of this my kids think they need to chomp down on one too. Now I'm a sucker for big brown eyes and a puppy dog face so more times than not I cave in and give them not just a cookie but not just any cookie! A healthy energy packed cookie loaded with goodness and more times than not I join them in this sweet treat!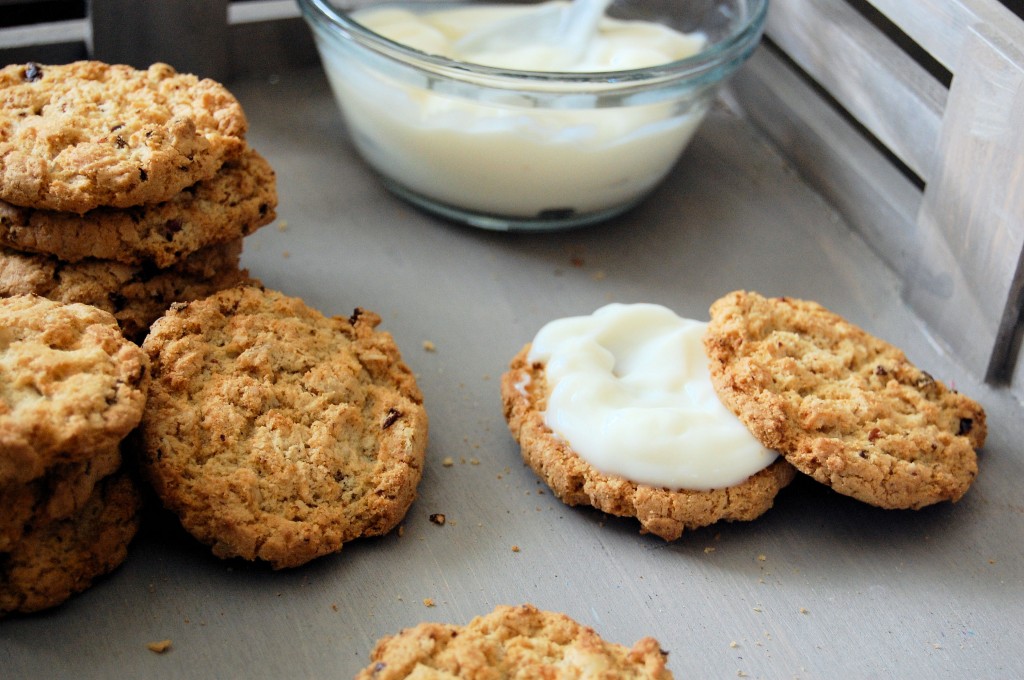 One of our favorite cookies that we enjoy as a family and always have on hand is the Quaker Mixed Berry Cookies. They have the perfect texture and consistency and the hints of berries throughout make them extra special. They are sweet, they are lightly salty and just right for the kids. I never mind giving them one of these and I know I can feel good about it. As spring begins and summer approaches here in the south we are never short of hot days so with these cookies in mind I treated my hungry boys to a nice cold Berry Cookie Yogurt Sandwich.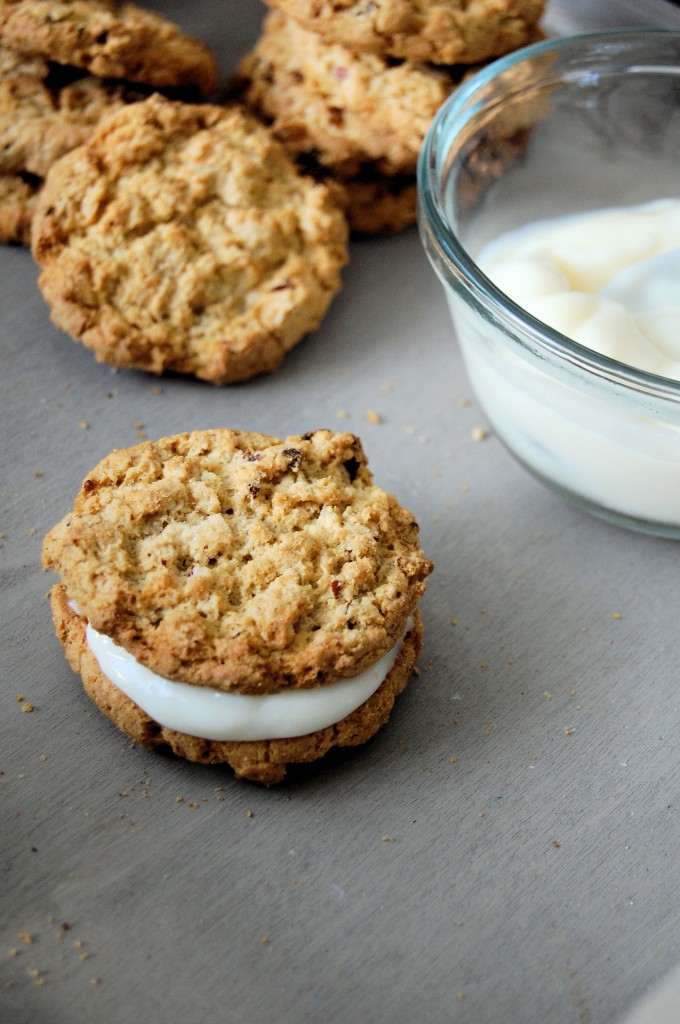 Now, typically the cookies are crispy but once they have been slathered with a nice creamy yogurt in the center and frozen- they turn into this incredibly chewy sandwich cookie. The form is still there as they stay together very nicely but the center is nice and soft giving way to the ice cold yogurt. It's a semi- homemade treat and one that you can easily customize to your liking. Chose from the variety of cookie flavors Quaker has to offer and mix it up by using different flavored yogurt in the middle or even Shh! ICE CREAM! Dip the edges in mini chic chips or sprinkles and the possibilities are endless! Needless to say you will have some happy days ahead!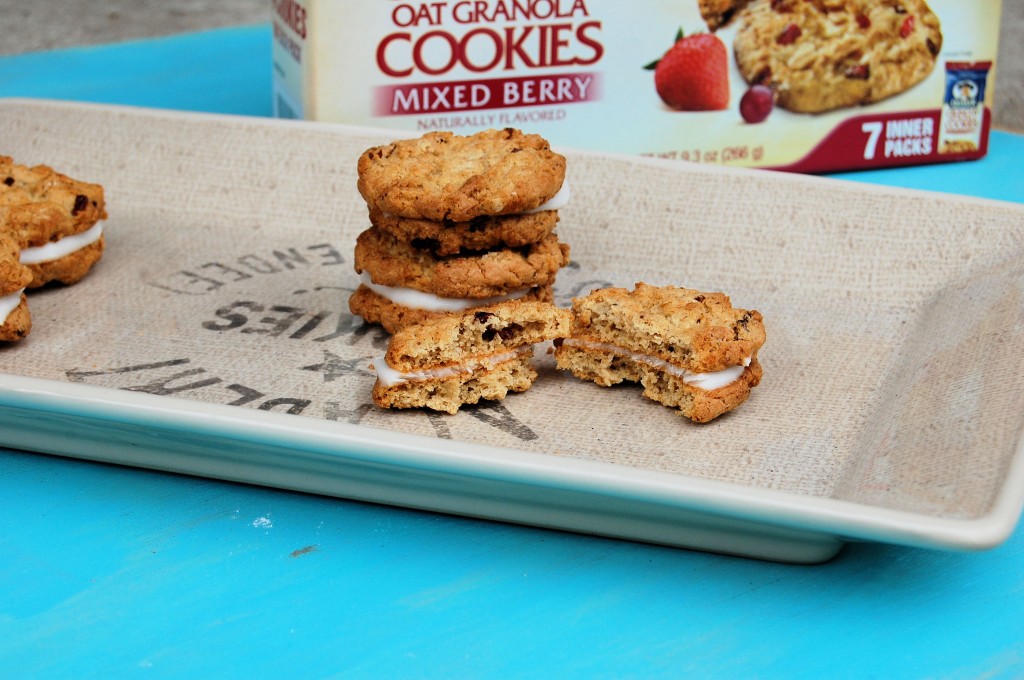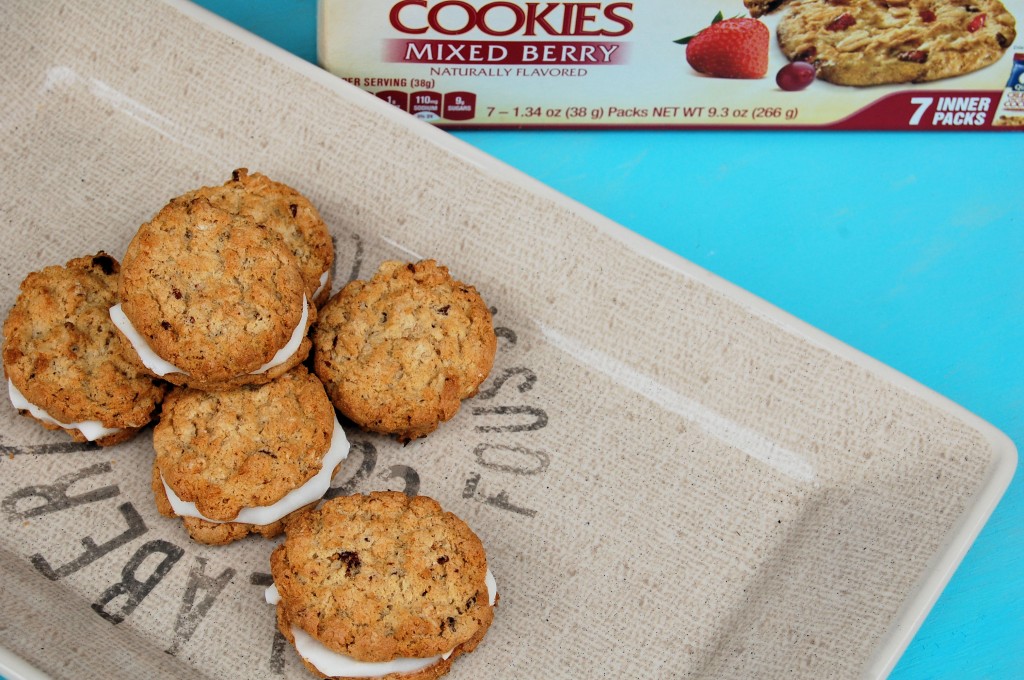 Directions:
Why its very simple. Take the cookies- slather your favorite yogurt or slightly softened ice cream on the top of one cookie and place another cookie on top of the filling- forming the perfect cookie sandwich. Place in a ziplic container and freeze for at least 2 hours.  ENJOY!
Disclosure: Compensation was provided by Quaker  via AOL Media
Disclosure: The opinions expressed herein are those of the author and are not indicative of the opinions
or positions of Quaker.
You can find a list of products and where to purchase them by clicking here!