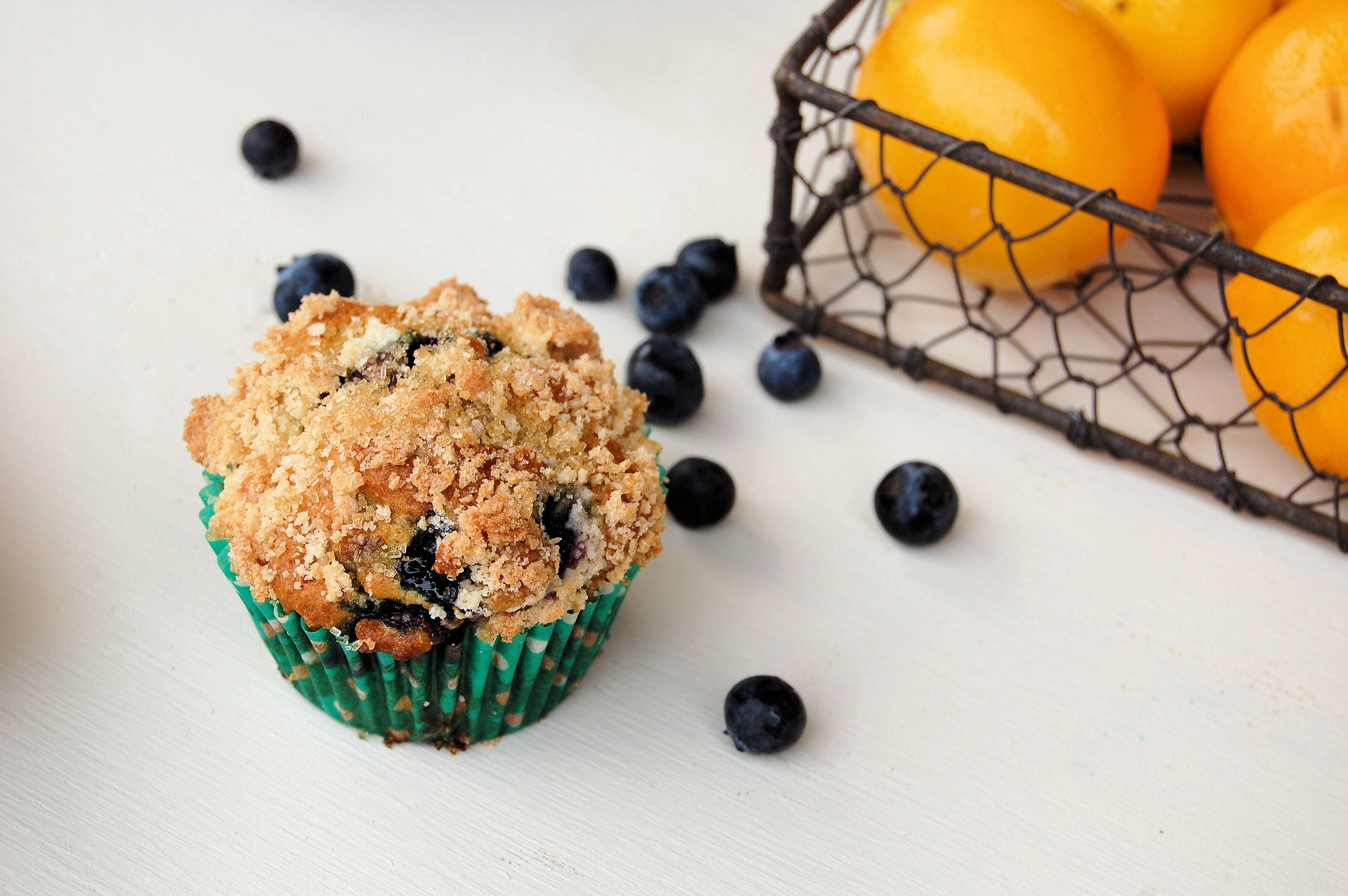 I wanted to put this little secret in the title of the post but I knew it would make it too long so I will go ahead and tell you now- Greek Yogurt. The secret to these muffins is in the Greek yogurt. It turns the regular classic muffin into the most tantalizing and refreshing bite of goodness- making it moist with a hint of tang. Did I mention these are gluten free. Now get your pins ready because this recipe is one you are going to want to make sure you keep around. It is that one gluten free recipe that is truly amazing and you can count on it time and time again.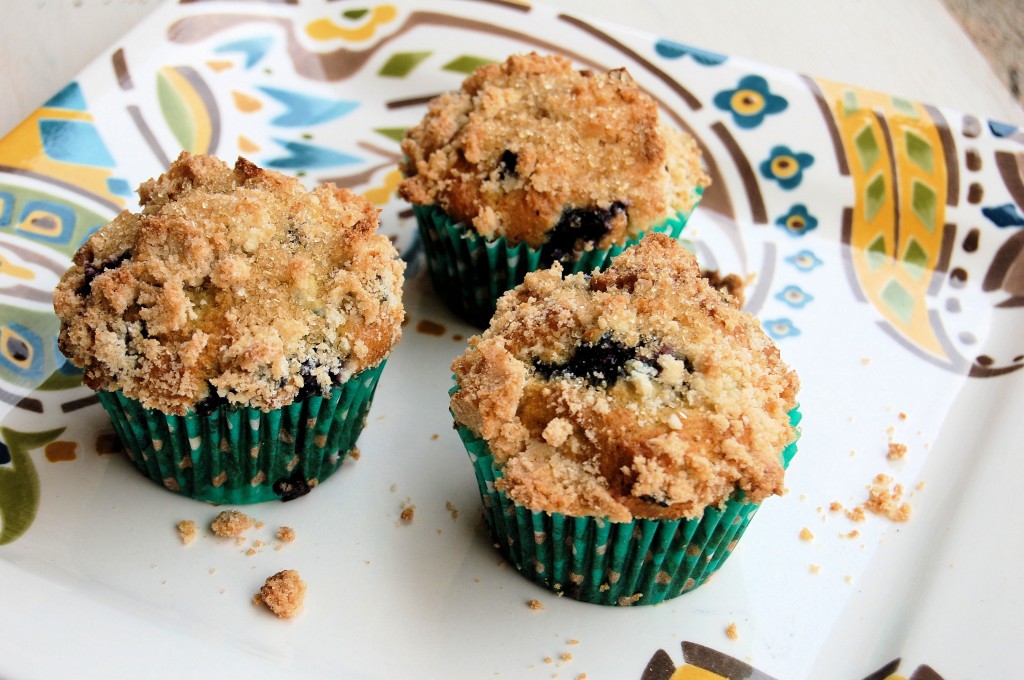 I will make you one promise right here and now- If I give you a gluten free recipe and tell you it is just the same if not better than a recipe using regular flour you can TRUST ME! Hold me to it! One thing I have found that is so frustrating is when you get a gluten free recipe that has been noted as just as good as the original and yet it results in a gritty, dry piece of bread. Its annoying and I have had my fair share of annoyances over the past few months. So after I came upon this recipe and once I made a few changes and substitutions I knew I had the ONE! The one mix, the one recipe, the ONE muffin I can't- You can't- We can't live without.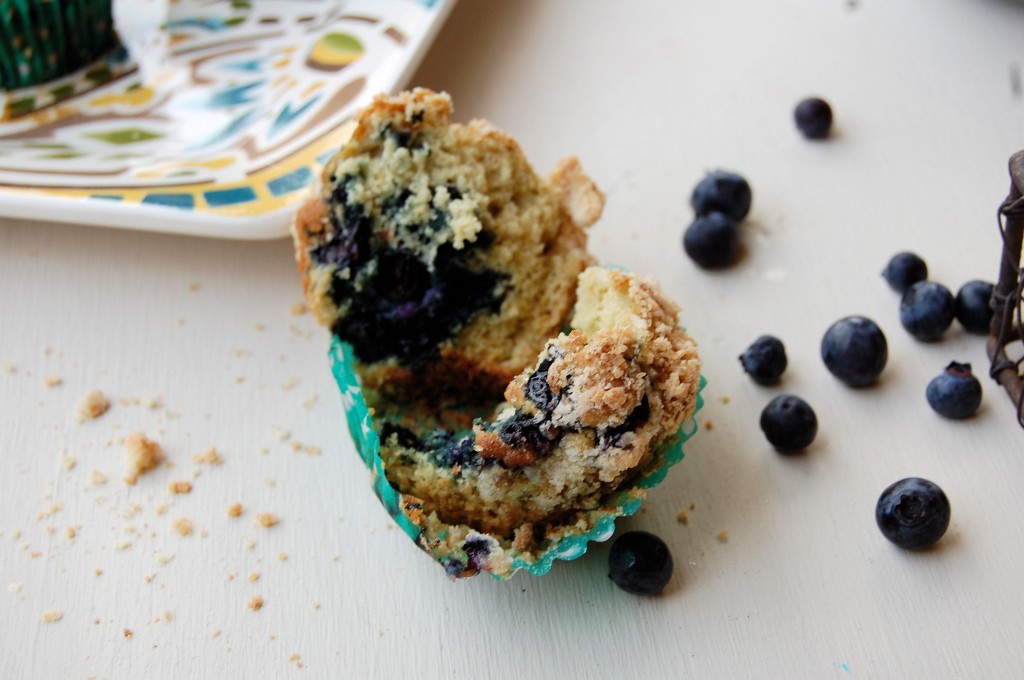 So what is so special and perfect about this recipe. First it is the Gluten Free All Purpose Mix. Alton Brown is the genius behind this and I stand behind him 100%. His mix is actually purposed for chocolate chip cookies and since I had such a hit using it in the cookies I decided to try it in my muffins. Some out there are similar in proportions but using cornstarch instead of potato flour or potato starch is one of the main differences between his mix and others. I firmly believe in his recipe and I have used it in everything from muffins to cookies to cakes (with a few additions). I will do a post here in a few weeks on different types of gluten free mixes and more on my go to GF mix. Stay tuned…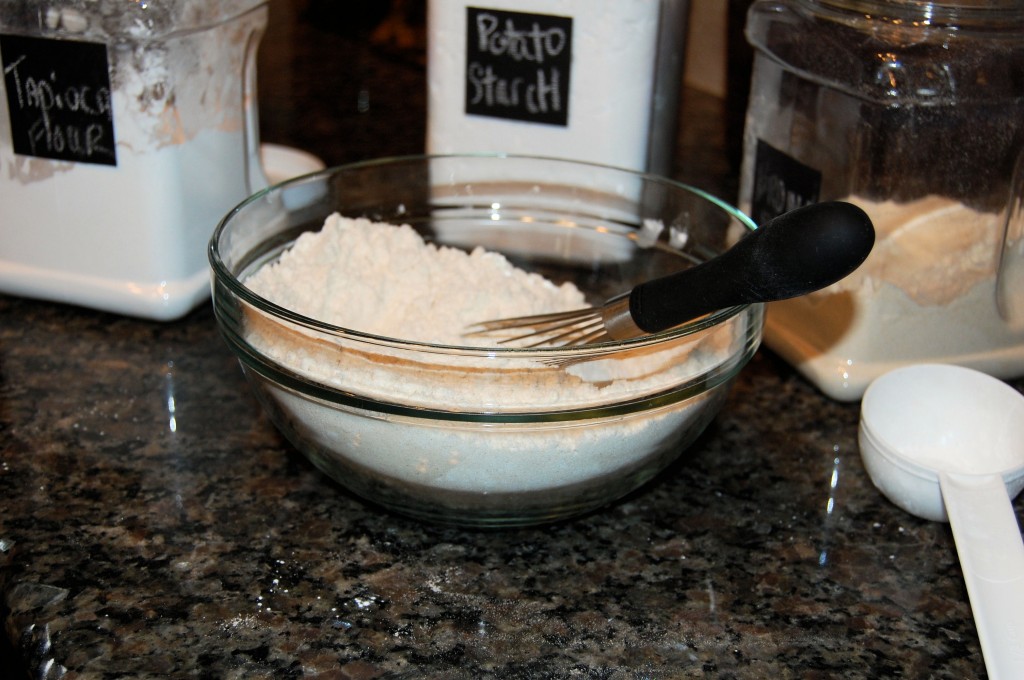 Secondly, it uses both Greek yogurt. The Greek yogurt lightens, moistens, and supports the fresh flavors of the lemon and blueberries. It provides the perfect level of moistness while still allowing the muffins to create that nice slightly crispy outer layer. Oh Yeah- and the brown sugar streusel on top doesn't hurt either:) Whether or not you are gluten free there is no reason- NO REASON- not to make these! They are that good. Why not be healthier if you can and if it taste just as good and if not better than the original.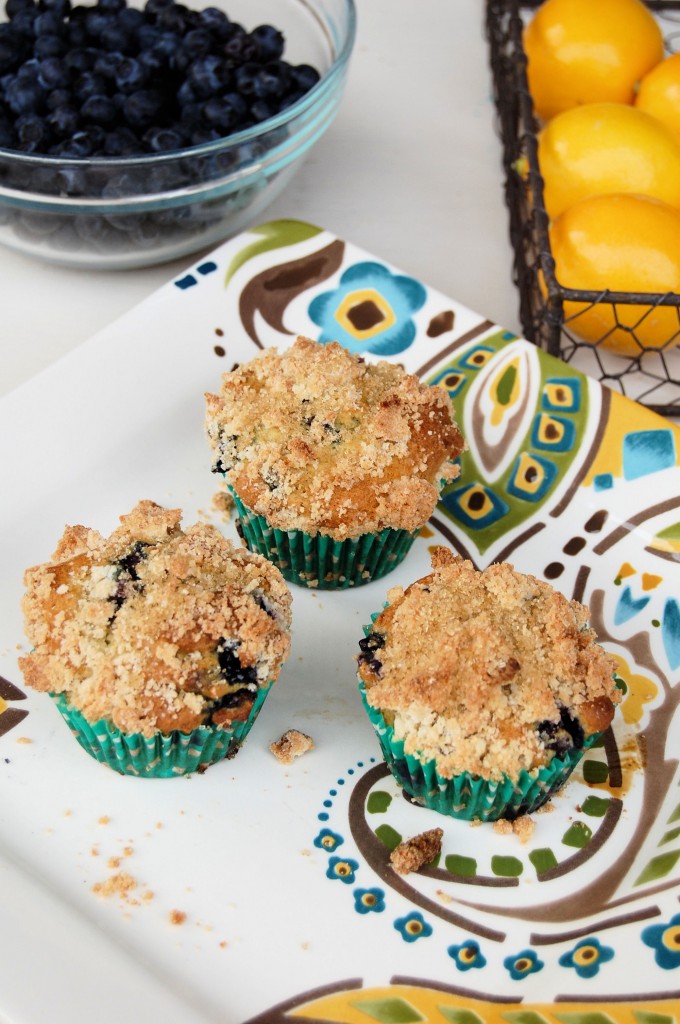 Gluten Free Lemon Blueberry Muffins
Ingredients
2¼ cup Gluten Free All Purpose Mix (see Below)
heaping ½ tsp salt
1 tsp baking soda
2 large eggs
½ cup Greek Yogurt
½ cup packed brown sugar
½ cup granulated sugar
1 tsp vanilla extract
½ tsp almond extract
½ tsp lemon zest
½ tsp lemon juice
1 stick of unsalted butter, melted
1 cup fresh blueberries
Topping:
¾ cup GF all purpose mix
pinch of salt
3 TBSP brown sugar
1 TBSP granulated sugar
4 TBSP butter, softened
dash of almond extract
sprinkle of Demerara Sugar Crystals
Gluten Free All Purpose Flour Mix: ( I mix two batches of this and store in a airtight container for use at anytime)
11 ounces brown rice flour, approximately 2 cups
1¼ ounces cornstarch, approximately ¼ cup
½-ounce tapioca flour, approximately 2 tablespoons
1 teaspoon xanthan gum
Instructions
Sift and place the flour mix along with the salt and baking soda in a separate bowl. Set aside.
Beat together the butter, eggs and sugar until light and creamy. Add in the lemon zest, lemon juice, vanilla and almond extract along with the Greek Yogurt. Gently fold in the dry ingredients- being sure not to over-mix. Toss your blueberries with a pinch of the flour mixture and then gently fold them into the batter.
Mix together your topping and place a heaping spoonful directly on top of each muffin- pressing down just a tiny bit. Bake in a 350 degree oven for 15-20 minutes until slightly golden and the topping is nice and crisp.