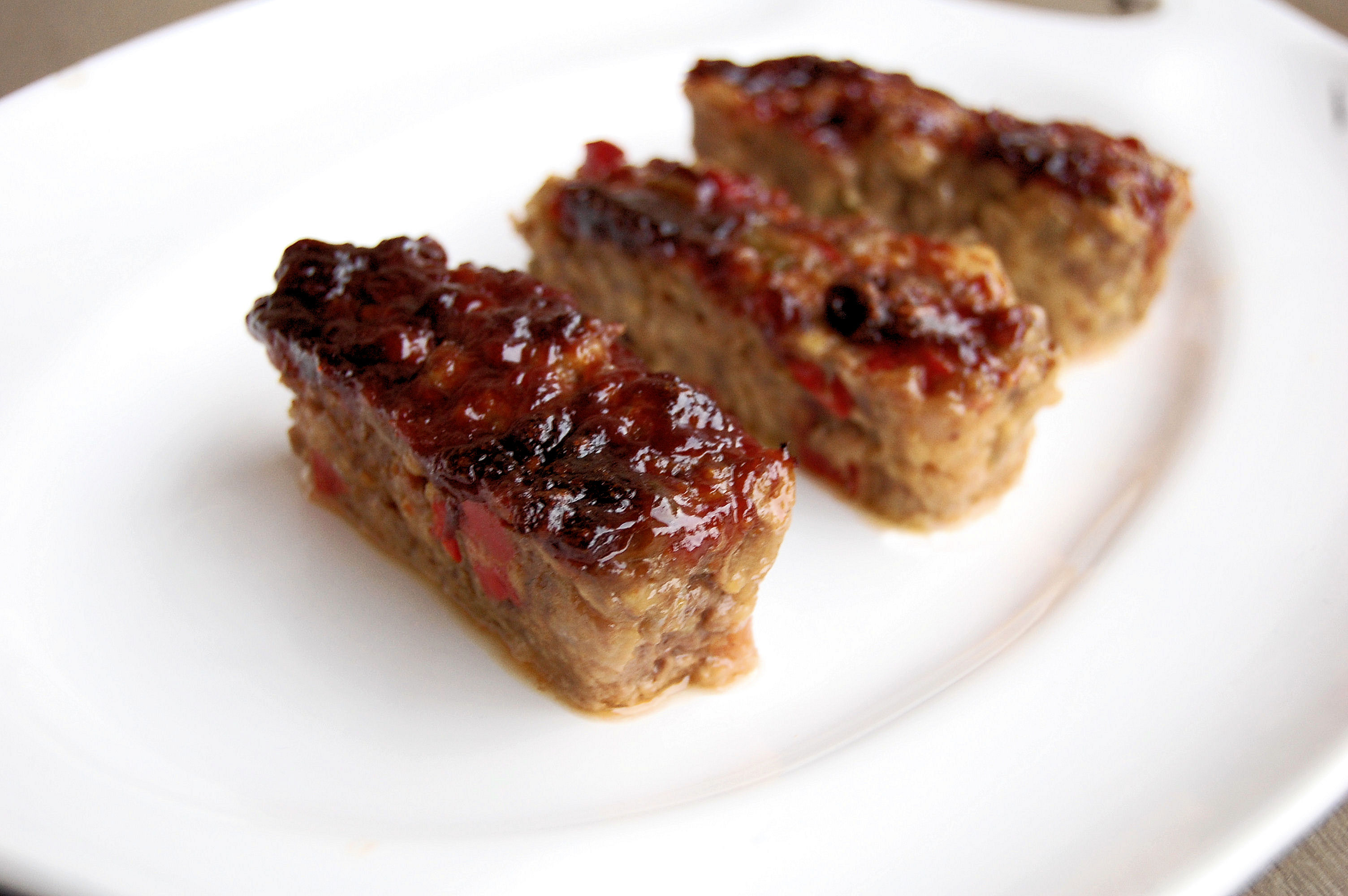 Let's just clear the air shall we? I really don't write a lot on my blog because: I'm not a writer. I don't pretend to be nor do I want to be a writer. I figure you all come here for the recipes anyway. So what's the point? I like short and sweet because I think the food should speak for itself. With that said, today's post might be a little longer than most so that I can share with you something that I am passionate about.
Do I have you intrigued? Good! Let's keep it that way for a few moments while we talk Meatloaf! Meatloaf is nothing new. In fact it is one of the oldest classic recipes to date and one that you either love or hate. I used to be in the hate category until I began making my own meatloaf. I think the level of hatred developed in middle school with what we called the "mystery meat" a.k.a. meatloaf. Needless to say I am always up for a challenge so a few years back when someone asked me why I hadn't done a meatloaf on my cooking blog I was immediately on board to not only make a meatloaf recipe I like but one that everyone would LOVE! That lead me to my first creation: Balsamic Glazed Mustard Meatloaf. TO DIE FOR! END OF STORY!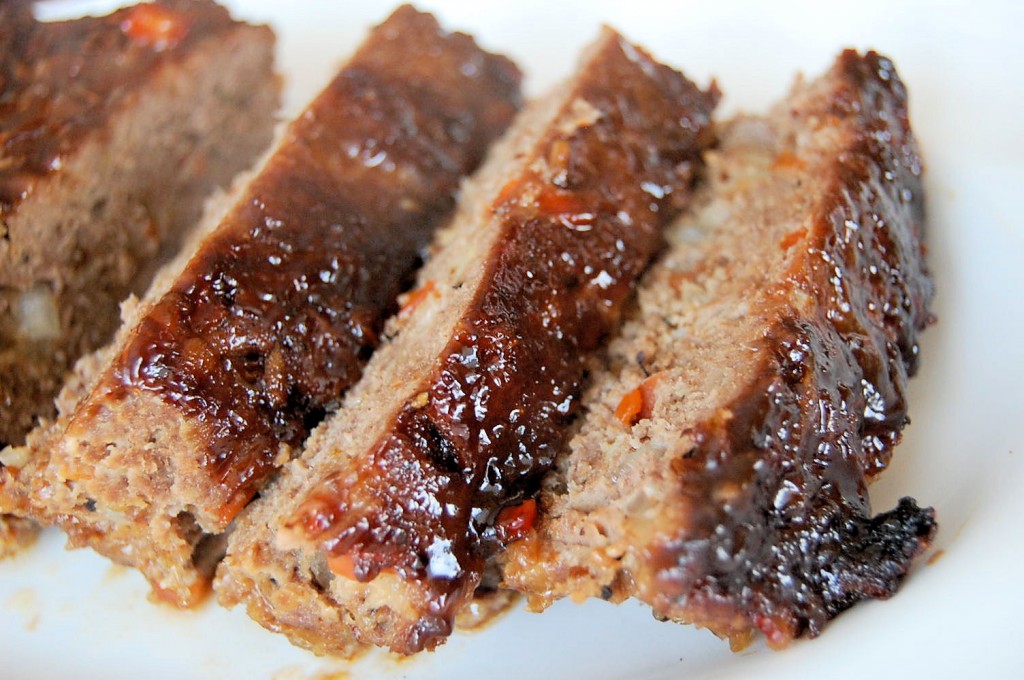 Fast forward to the present and I offer you my latest and truly spectacular second creation: Miniature Asian Meatloaves. I got the idea from a recent purchase when I was drawn to this cute little silicon mini bar pan. Of course my first thought was cookies and cakes, but then I realized I needed something to actually feed my family for dinner that night and that's when it hit me- MEATLOAF. This version is a little different that my first and most others out there as it uses a my own spicy mixture of corn flakes and tortilla crumbs as the binder with the egg and not bread crumbs. Making your own spicy and might I add gluten free crumbs for cooking is simple. I took a can of tortilla crumbs and corn flake crumbs, combined them in a ziploc bag then added in a few of my favorite seasonings like cajun seasoning, garlic powder, thyme, powdered ginger and chili powder.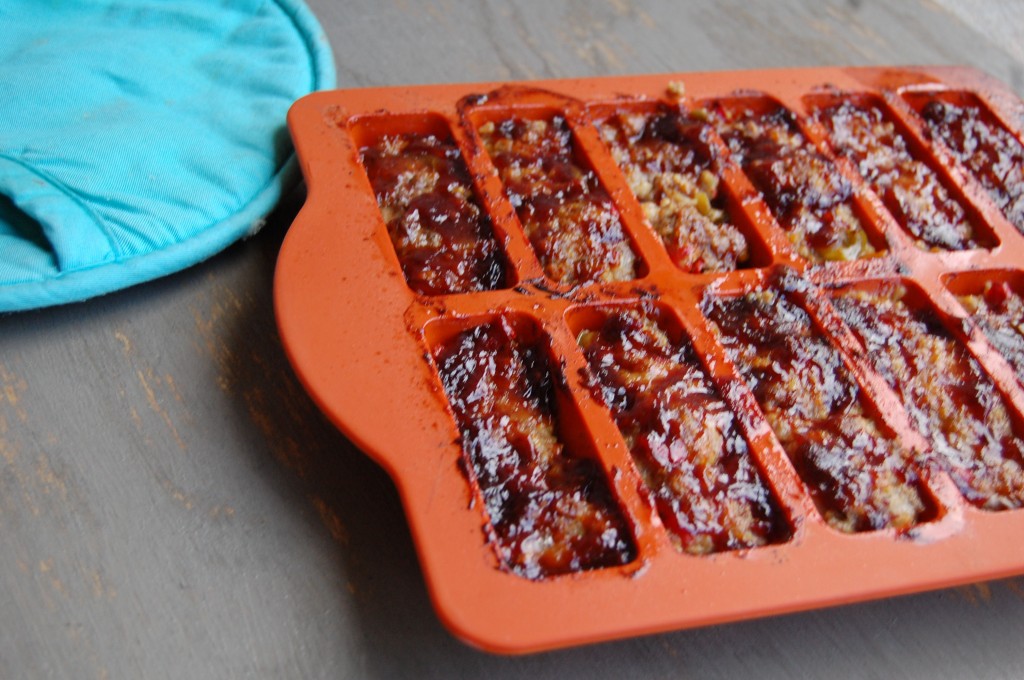 The flavor of the meatloaf is the perfect balance between sweet and spicy incorporating sriracha sauce, fish sauce and Hoisin sauce in both the meatloaf and glaze. Hoisin sauce, which can be found in your local grocery store, is like a cross between ketchup and soy sauce. With hits of ginger and Chinese five spice- this meatloaf is packed with deliciousness and perfect for leftover sandwiches or in my case sloppy joes (recipe to come).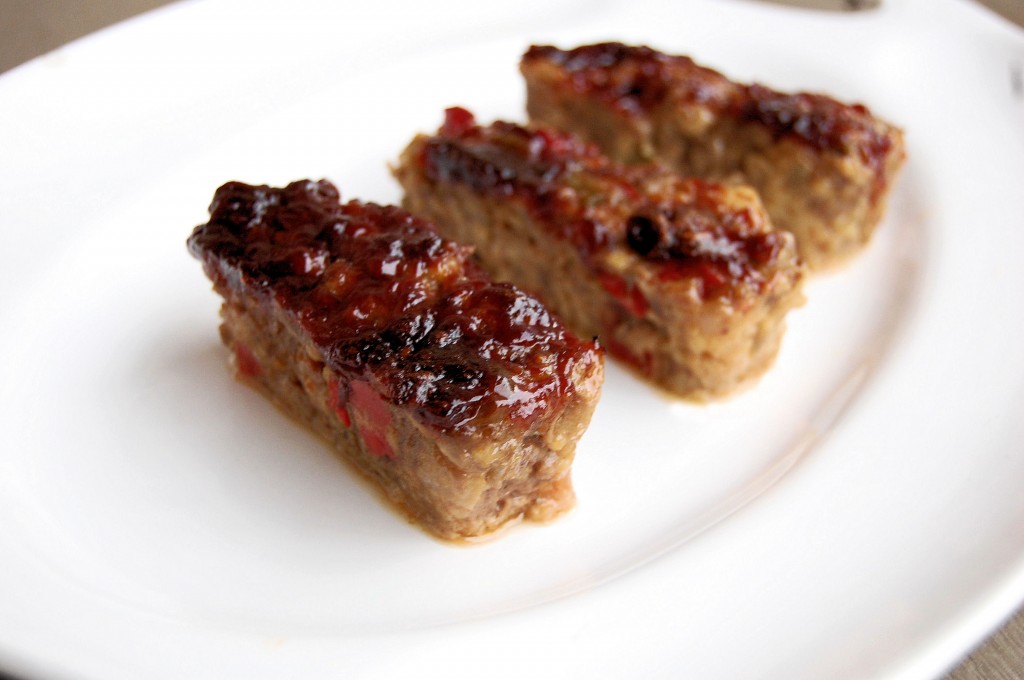 Okay so now that we are done with the food let's talk about something very personal to me. If you have been following this blog for a while you might remember my post a few years back about feeling the Lord calling me to build an orphanage. If you would like to read it just click HERE! Well, I can say with a humble and joyful heart that the church orphanage is completed and at this very moment housing and taking care of orphans living in the Gihorwe Village of Rwanda. Isn't that amazing? I am so excited! I only hope I get to go visit it someday. If you want to read my story and how this all came about feel free to go back to my original post called Shelter a Child. I want to leave you with a video that was presented to me showing me the orphanage, children and church. I was not able to go to Rwanda in November when it was completed so one of the leaders of ICM, the ministry I went through to build the orphanage, went instead and he is who you will see throughout the video! A Big Bald Guy- you can't miss him:) I am so blessed to be apart of this ministry and to be apart of doing something that will change the lives of these children forever.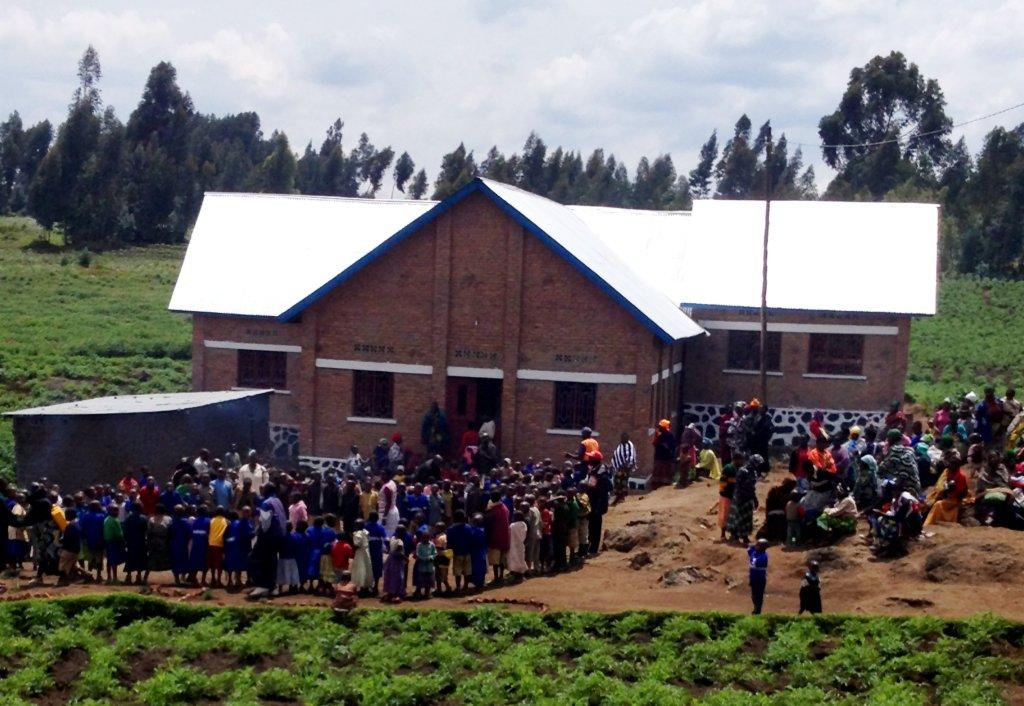 If you would like to see the orphanage or the whole video just click below right on the video itself. I can't wait for you to see the pure and humble excitement in the children's eyes!
Miniature Asian Meat Loaves
Ingredients
1½ pounds of ground beef ( I used 80/20 because you need some fat to keep it juicy)
1 cup corn flake crumbs of (corn flakes crushed)
1 cup crushed tortilla chips or tortilla crumbs
(seasoning for crumbs- ½ tsp of the following: thyme, garlic, cajun seasoning, ginger and chili powder)
3 TBSP buttermilk
1 tsp salt and pepper each
1 clove of garlic, minced
1 tsp Chinese five spice
½ onion, diced
1 bell pepper, diced
½ cup chopped green onions
2 TBSP soy sauce
1 tsp sriracha sauce (optional)
1 egg, slightly beaten
2 TBSP butter
The Glaze:
½ cup hoisin sauce
¼ cup ketchup
1 TBSP fish sauce
½ cup unseasoned rice vinegar
1 1-inch piece ginger, peeled, minced
1 garlic clove, minced
Instructions
Melt the butter in a heavy cast iron skillet. Saute the onions, bell peppers and garlic until soft and tender. Remove from the pan and pat to take away some of the excess moisture. Combine the meat with the veggies and remaining ingredients, leaving the eggs and buttermilk until last. Mix well and either form into a mound on a foiled lined baking sheet or place into a mini bar pan or a 12 count miniature loaf pan. Slather with half of the glaze and bake at 350 for 15-20 minutes. Remove and spread remaining glaze on top- bake for another 15 minutes until slightly crispy on top.
For the Glaze:
Stir together all ingredients in a medium sauce pan and bring to a boil. Reduce heat and allow to simmer for 10-15 minutes until reduced by half and thick.