I have always been a sucker for chocolate mixed in with breakfast. Whether you add a touch of chocolate syrup to some pancakes or a handful of chocolate chips to pumpkin or banana muffins, the addition of chocolate just gets the day off to a great and delicious start. When craving some waffles the other day I knew I needed to make them gluten free but for my first gluten free waffle I didn't want to disappoint myself and end up with a grainy gritty tasteless weaved mass. It's my OCDness popping up its ugly head. I have this thing where I don't like to mess up. Any of you know what I am talking about? If I am going to spend time and energy doing something- I want it to be good dangit! This has never really been an issue with me in cooking until now. In this new Gluten Free venture I am not as confident as I used to be in making certain things and breads top that list. So again- not to disappoint, I decided to make sure these waffles were hands down amazing by adding simple ingredients that I knew would up the anty so to speak and mask any hint of gluten free that might jump out at cha!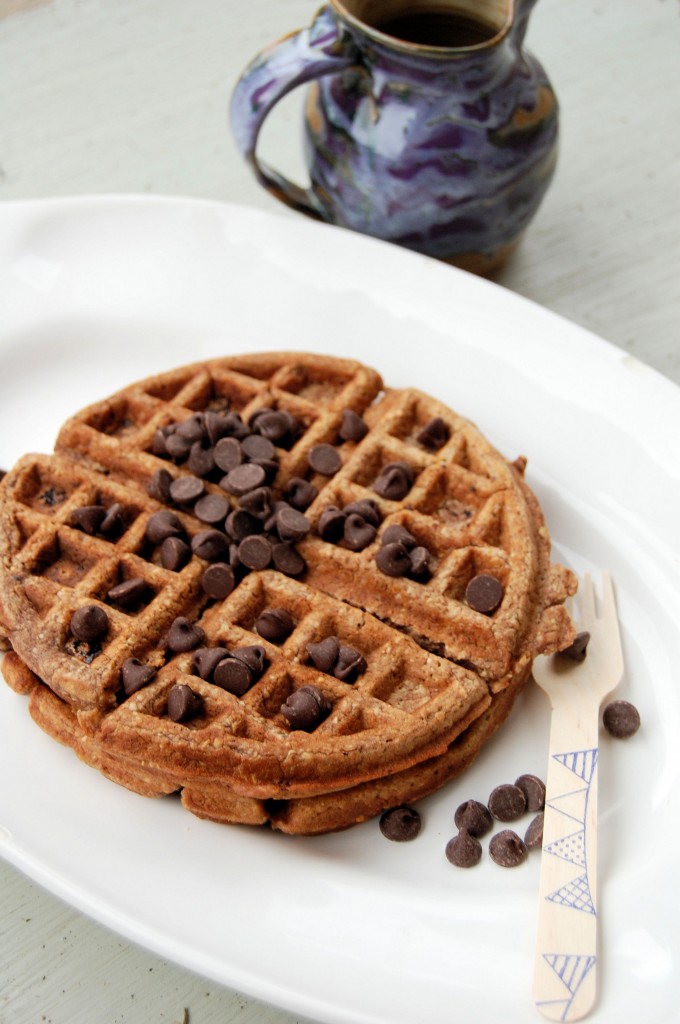 In this instance, chocolate + oats was the winning combination. I took the idea of the biggest loser oatmeal pancakes (turned them into waffles) and played around with it a bit with a few substitutions and additions. I substituted gluten free oats for the regular ones and pulsed all but 1/4 of the oats until they resembled flour (hence oat flour) and left the remaining 1/4 cup of oats to toss in with the mix to give you little surprises of oats with every bite. Time out- Do you even realize how amazing oat flour is? It is wonderful to use in baking because its adds the perfect chewy texture to your baked goods and has a lower glycemic impact, contains lots of fiber and more minerals. Not to mention with a little research I found out it is also less inflammatory as compared to other flours. Oats have also been shown to help reduce your risk of type 2 diabetes, and help stabilize blood sugar.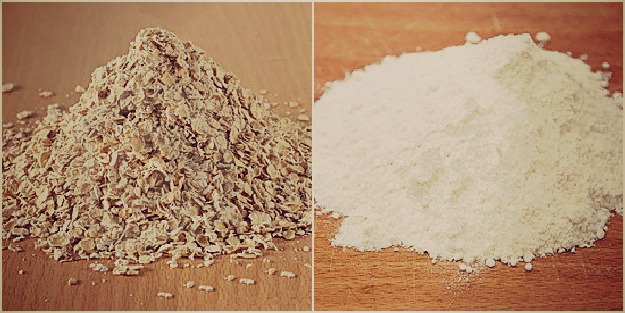 I then added in hints of cinnamon, nutmeg and coffee extract (optional) alongside cocoa powder and mini chocolate chips. A touch of yogurt adds the perfect amount of sweetness without being to overpowering the rest of the ingredients and the outcome was a rich perfectly chewy yet slightly crispy waffle that was full of flavor and left you wanting more. I would beg to say my kids liked them considering they have asked for these chocolate waffles everyday since then.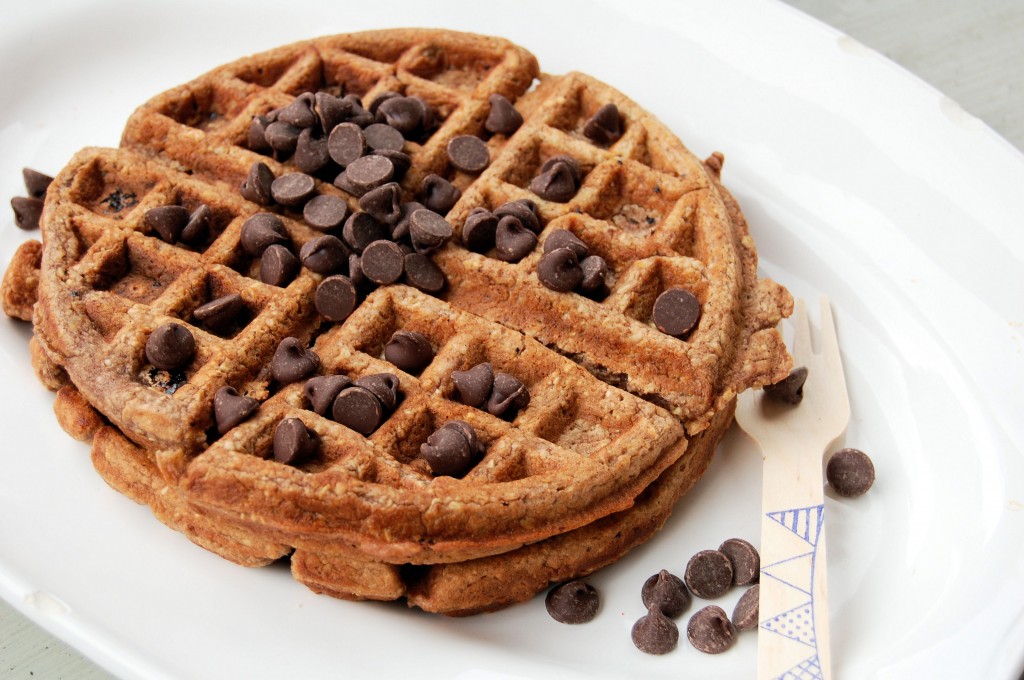 Want to know the best part? Are you ready? Its those 2 little words every mom likes to hear- MAKE AHEAD! Mix the waffle mix before you go to bed at night and have it ready and waiting for you in the morning to toss into your waffle maker. Couldn't be easier. Well, I guess it could be if I was there making you breakfast but we all know that aint' gonna happen:) I would if I could!
Gluten Free Chocolate Oatmeal Waffles
Ingredients
1⅔ cups gluten free rolled oats
3 TBSP butter, melted
2 tablespoons sugar
3 teaspoons baking powder
½ teaspoon salt
¼ cup cocoa powder
¼ cup mini chocolate chips (optional)
½ teaspoon of coffee extract (optional)
½ tsp vanilla extract
⅛ teaspoon ground cinnamon
1 cup milk
6 ounces of plain yogurt
2 large eggs, lightly beaten
Instructions
In a blender, pulse/grind your oats until it smooth and resembles flour. In a large bowl stir together the now pulsed oat flour, sugar, cocoa, baking powder, salt, chocolate chips and cinnamon. Make a well in the center of dry ingredients and add in milk, yogurt, extracts, eggs and butter. Mix ingredients together until blended. Heat a waffle iron to medium high heat. Spray with non-stick cooking spray. For each waffle pour ¼ cup of batter onto griddle.Cook until golden brown. Repeat with remaining batches, spraying the waffle iron as needed.