When you think of the South- What do you think about? I bet some of you would reply with the standard- Sweet Tea or Front Porch Swings. Some may say football or row and rows of cotton but to those of us who are regulars in and around parts of South Louisiana- our answer would be different than yours- our answer would be CRAWFISH. Every year as spring approaches, we look forward to consuming our favorite crustacean, the crawfish. You would be amazed at how fast 20 lbs of crawfish can be inhaled in a matter of minutes. But wait- we don't just stop there. With the leftover crawfish from our seasonal boils we put these little crustaceans in just about anything we can think of. Crawfish bread, crawfish pie, crawfish pasta, fried crawfish, crawfish po-boy, I have even had a crawfish burger before. Side Note: As I am typing this my wordpress spell check keeps BLASTING me with these ugly little red squiggly lines under the word crawfish- trying to hint at the fact it should be crayfish not crawfish. I blast back with a right click saying ADD TO DICTIONARY! I grew up on the term crawfish- its all I know. I am not sure I could even say crayfish out loud if asked (of course kidding- kinda of).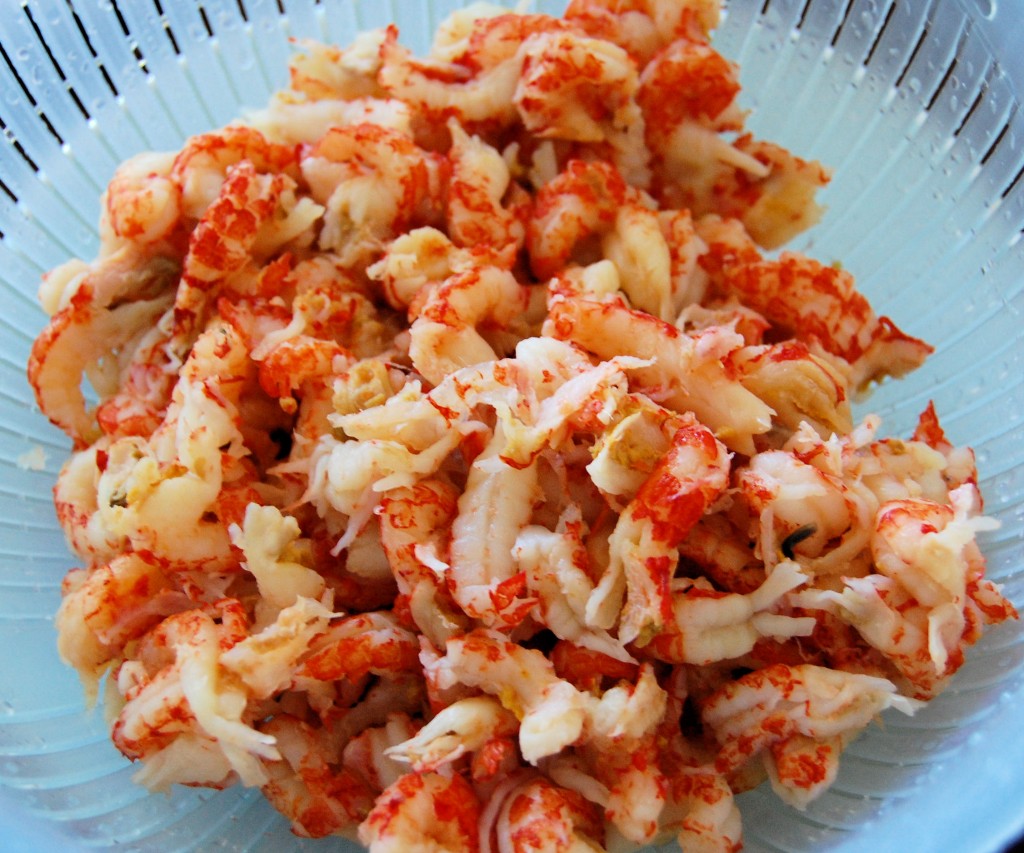 This year I wanted to do something different with my crawfish but not too dramatically creative as I have a hard core crawfish loving husband who forbids I mess with his "crawfish" to a certain degree. This past weekend I made a dip that is a family favorite. A classic dish called Apache Bread. I have no idea where it came from or why it is called Apache Bread- all I know is it is simple, fun and incredibly delicious. Its one of those dips that you have at a party assuming it took the hostess forever and a day to make when in fact she threw it all together in the last 30 minutes. Its that dip you find yourself writing down the ingredients and steps to on a piece of torn napkin all the while repeating "I must make this tomorrow, I must make this tomorrow" (or is that just me that does that?:)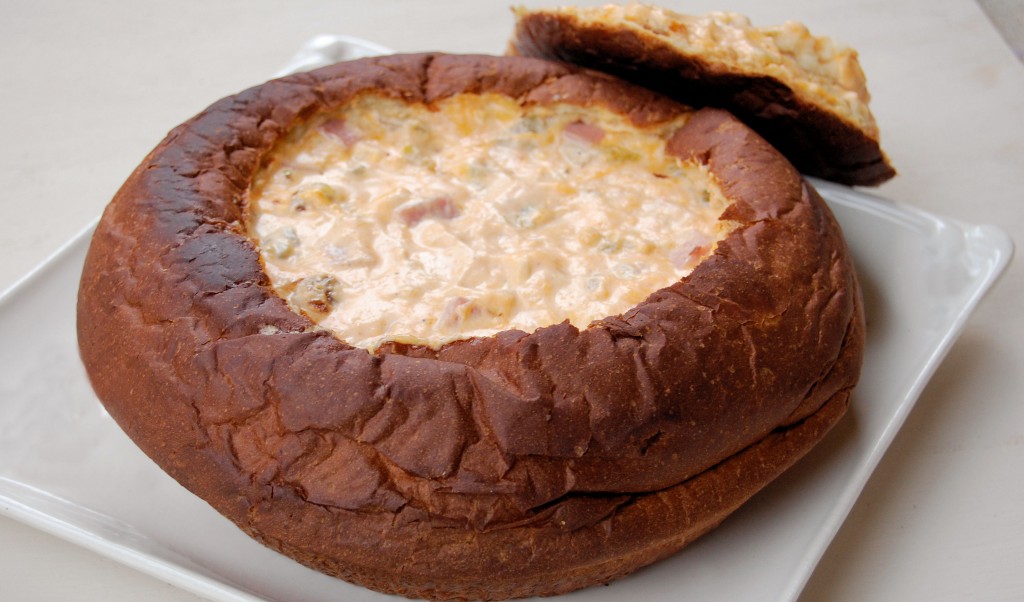 Apache Bread! Ahhh! Thick sweet chewy Hawaiian bread, center scooped out, a ham, cheese, green chile dip/mixture placed inside and then baked until ooey gooey and golden brown. .It is phenomenal and something you should NEVER miss out on. I wish you could smell it, see it, taste it ! You would be transformed- literally into this never ending apache bread eating fanatic. This is one of those recipes that Everyone should have the privilege to store in their must make binder. It's rich, it's savory, a tad sweet and did I mention easy! Go get the ingredients and savor each bite. I won't tell you I told you so!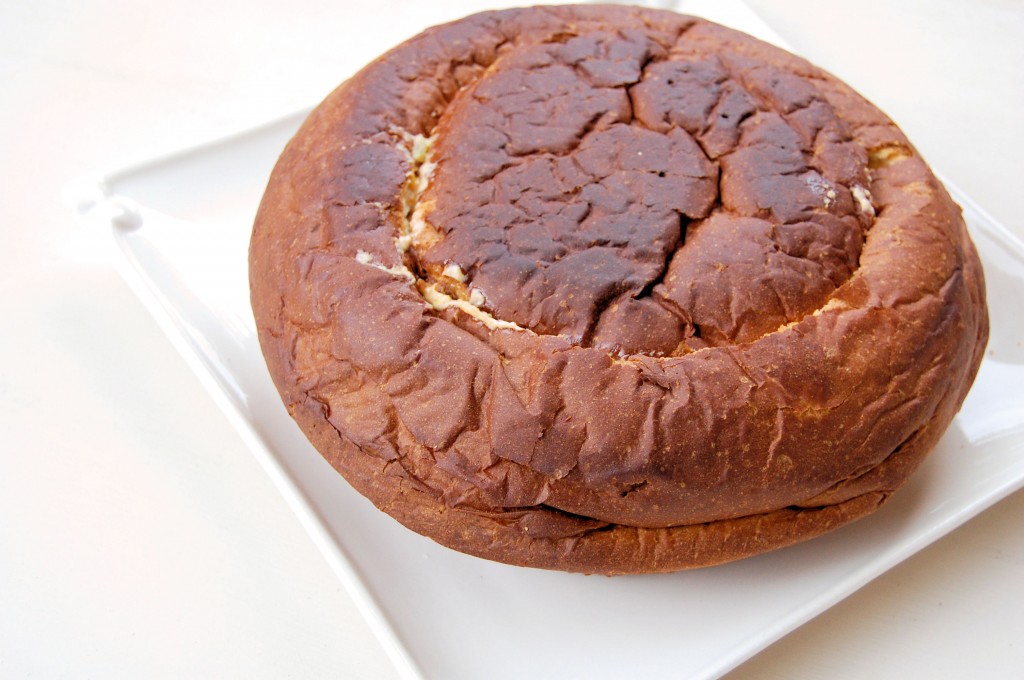 Remember when I said I wanted to do something a little different with crawfish this year but nothing too drastic? Let me present to you my Crawfish Apache Etouffee. I took the leftovers of the Apache Bread and combined it with the essentials of a standard etouffee base to create most incredible outrageously delicious meal you have ever had. The bits of ham and crawfish together was a perfect combination. Forget a roux, the base of the dip itself became the semi-homemade roux for the etouffee and with the additions of seafood stock, crawfish and diced tomatoes, it was out of this world.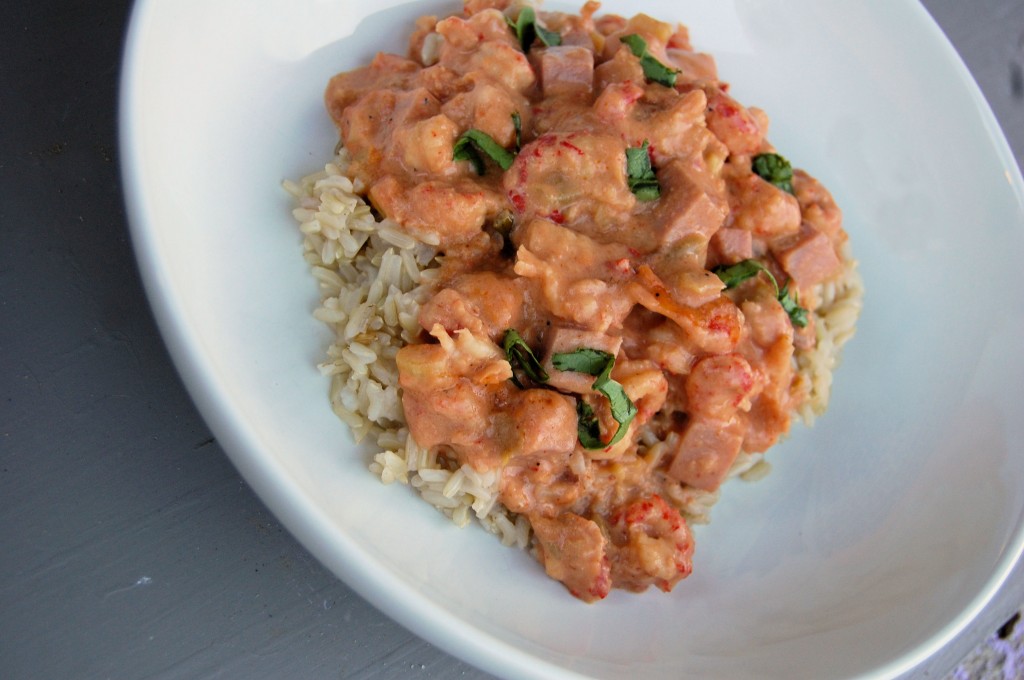 Crawfish Apache Etouffee
Ingredients
1 cup leftover Apache Bread Dip (filling only)
1 cup seafood stock
1 can diced tomatoes, drained
1 heaping tsp minced shallots or 1 heaping tsp of minced garlic
2 teaspoon ground mustard
½ teaspoon Worcestershire sauce
½ teaspoon cajun seasoning
salt and pepper to taste
1 pound crawfish, peeled
3 tablespoons green onions, sliced
2 tablespoons fresh parsley, chopped
3 cups cooked rice
Instructions
Warm leftover apache bread in large saute pan over medium to low heat. Stir in the seafood stock, diced tomatoes and remaining ingredients. Bring to a slight boil and toss in the crawfish. Cook until crawfish are done. Serve over rice! Now how easy was that etouffee recipe!
Apache bread
Ingredients
1 8 oz. cream cheese, softened (really really soft)
1 8 oz. sour cream
2 16 oz. sharp cheddar cheese, grated
1 can green chiles, drained
16 oz. chopped ham
3 stalks green onions, chopped
½ tsp salt
½ tsp pepper
Pinch paprika
1 large Hawaiian bread loaf
Instructions
Mix all ingredients together. Scoop out center of Hawaiian Bread and place dip mixture inside. Place the top of the bread back on and cover with foil. Bake at 350 for 20-30 minutes.