Seafood
Garlic+Butter Baked Blue Crabs- Instagram Week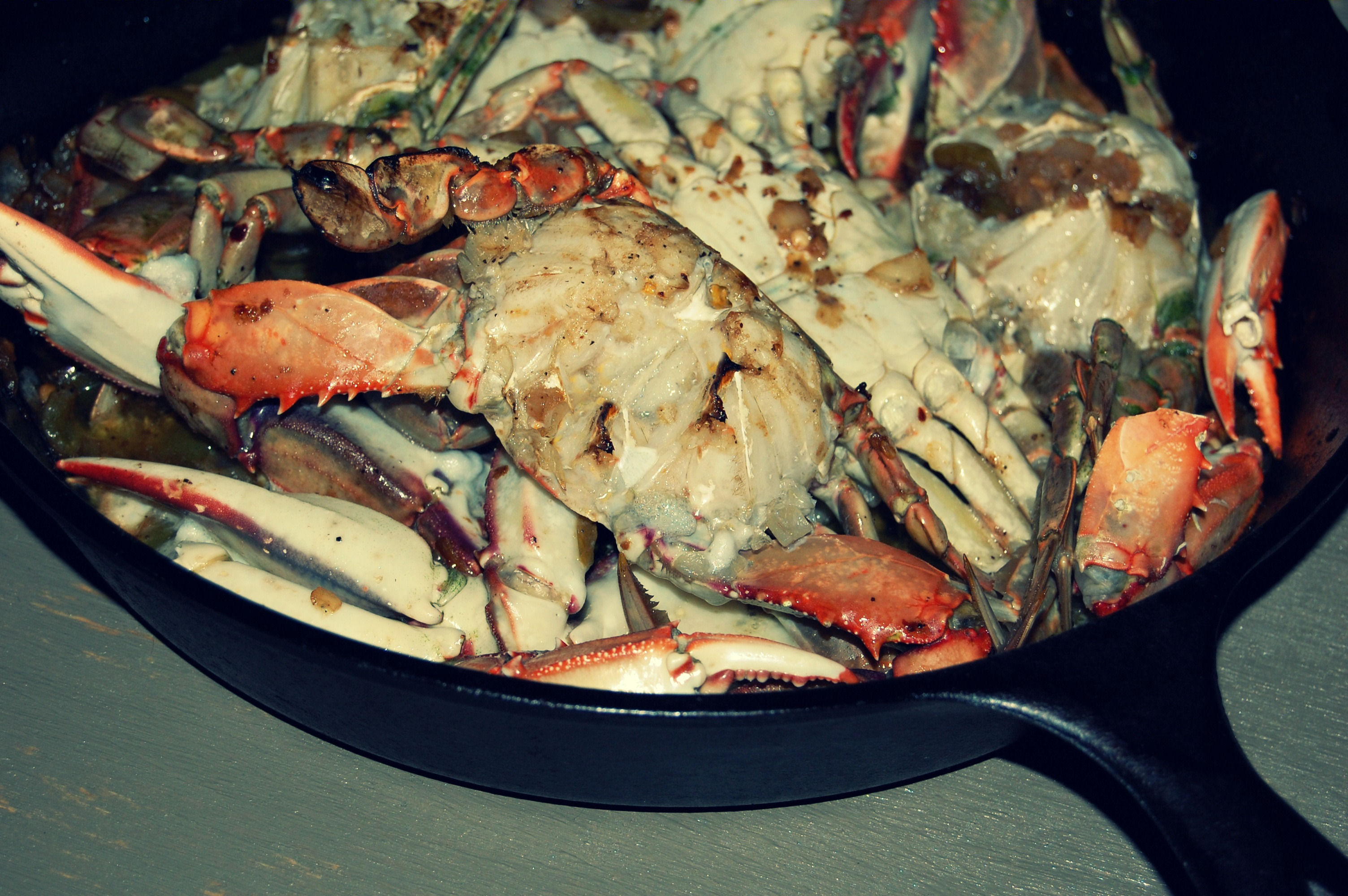 I am going to do a little something different this week since I am in a different kind of mood lately. I have found myself becoming more and more attracted to instagram food photography. I think it is beautiful and "different", old school and a more realistic (in some circumstances) view of food. Therefore, having never really shown you my instagram food pictures I think now is the perfect time- don't cha think? I will be posting today and then again on Thursday and I so hope you enjoy this new little feature of mine. Sharing and Pinning them is encouraged but not required! LOL!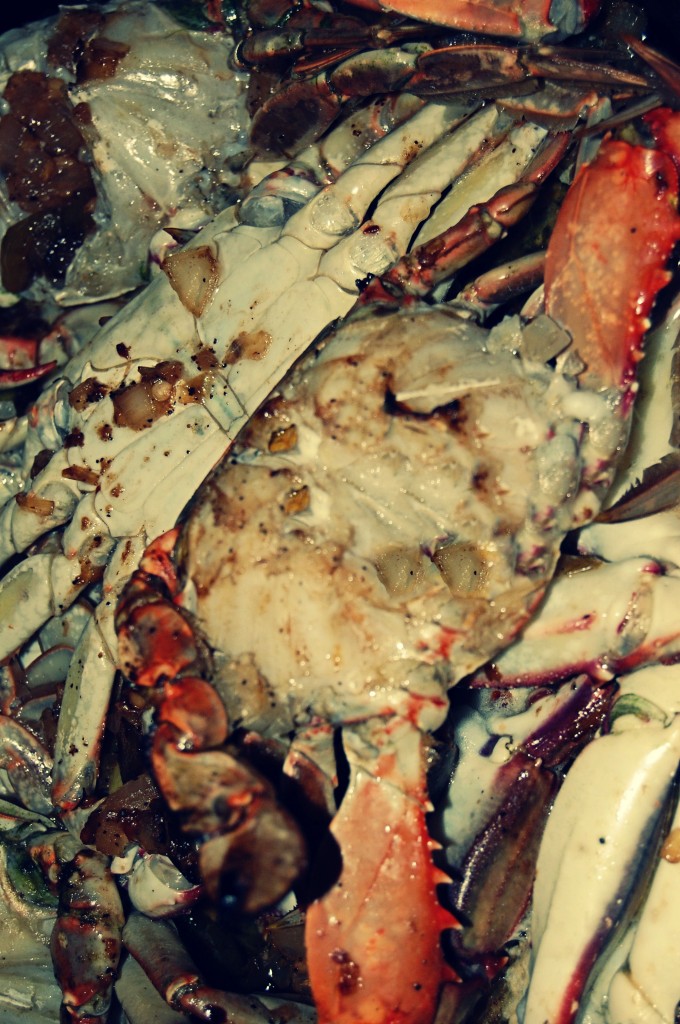 Up first is my Garlic and Butter Roasted Blue Crabs. I have not once seen such beautiful crabs at my local store as I did the other week. They were calling out to me and I accepted their call! I immediately brought them home, bathed them in a sea of butter, garlic, shallots, thyme and red pepper flakes and then so graciously preceded (with my trusty seafood loving husband of course) to dig in. You would be surprised to find how amazingly simple cooking crabs really is. There is no need to boil them, if you buy them already cleaned then its just a matter of the right herbs, seasonings and sauces and a little oven time. The recipe is my go to when cooking anything from shrimp, scallops and fish and it never fails. I hope you will give crabs a try next time you are in the store. They are just a little thing- don't let them intimidate you!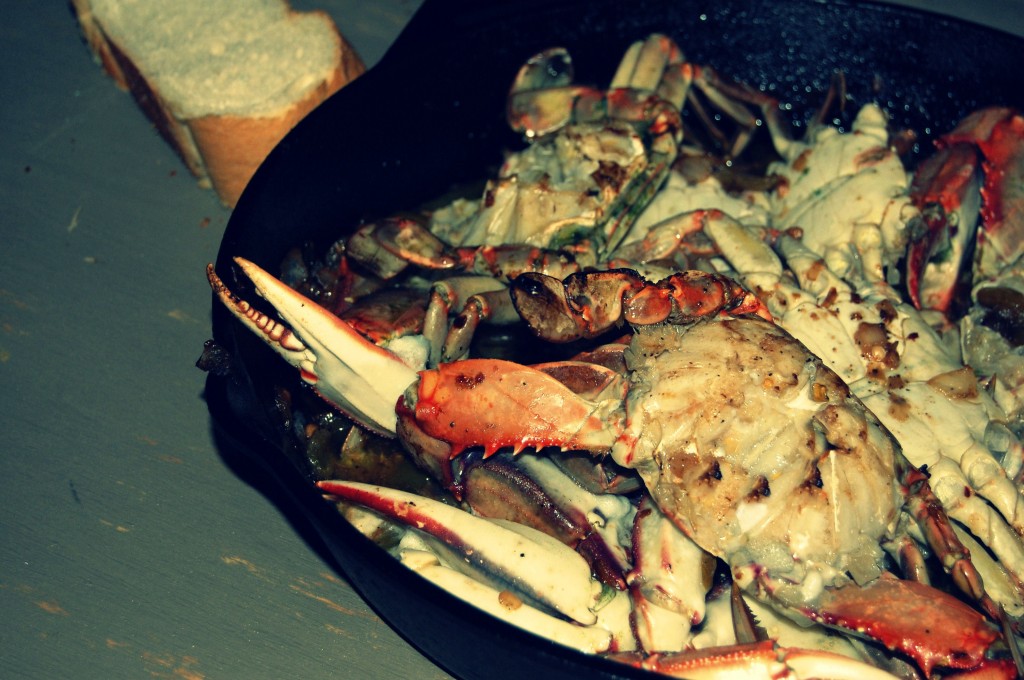 Garlic-Butter Baked Blue Crabs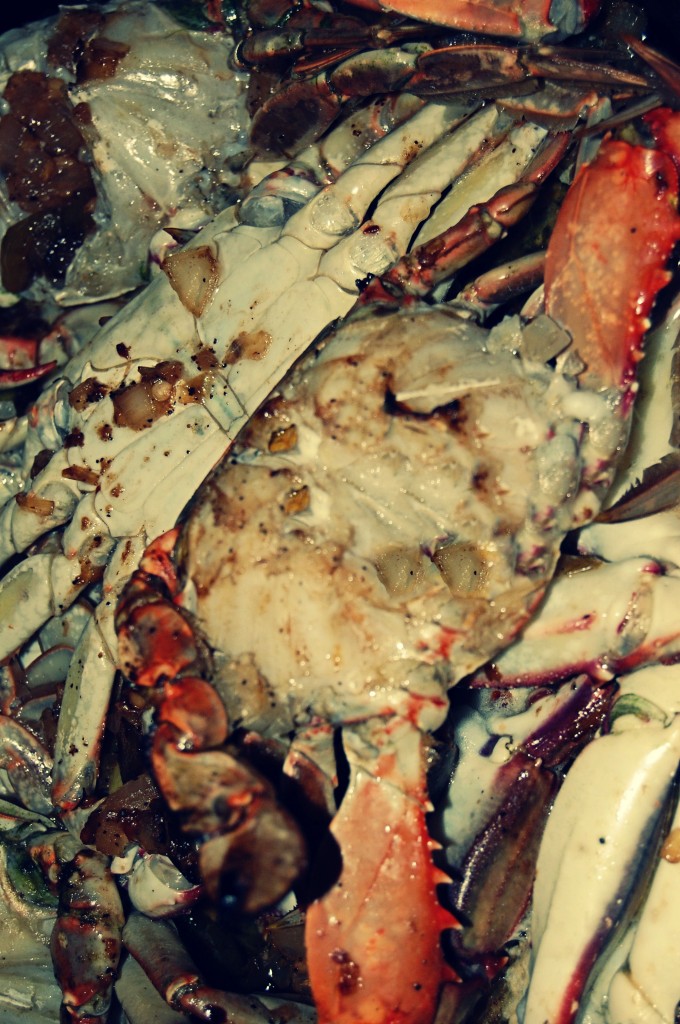 Ingredients
4 tablespoons butter
1 tablespoon extra-virgin olive oil
4 tablespoons garlic, minced
1 cup dry white wine
1 TBSP Spanish Thyme
1 tsp red pepper flakes
1 tsp salt and pepper each
14 blue crabs, cleaned
Instructions
Preheat oven to 375 degrees. To a saucepan on medium heat, add butter and olive oil. Add garlic and sauté until lightly browned, 2-3 minutes. Remove pan from heat and add wine, oregano and salt and pepper, to taste. Return pan to heat and sauté contents for another 1-2 minutes.
Place cleaned crabs on a baking sheet, belly-up. Spoon contents of garlic and oil mixture evenly onto each crab. Place baking sheet in oven and bake until meat becomes bright white and claws turn red in color, about 20 minutes.